Holiday Apartment Sanela With Private Swimming pool, Garden & BBQ
Hlapa, Croatia
Gallery
Overview
5.00
(13)
8 guests
3 beds
3 bedrooms
Swimming pool
2500 m from sea
Wi-Fi
Newer, spacious and comfortable apartment with private swimming pool, garden and BBQ, that is situated on the ground floor is a perfect choise for your vacation. It is located 2500 meters away from the sea, close enough to easily reached it, but still far enough to relax in quiet atmosphere.
Holiday apartment is located in a small and peaceful village Hlapa on island Krk. Apartment has 70 m2 of inner space and it is quality and comfortably furnished. Inside the holiday apartment you will find a hallway, fully equipped kitchen with a dining area and a cozy living room with sofa bed, that has a bed function and it is suitable for two extra guests. Three king size double-bedded bedrooms with bed linens provide peaceful nights sleep. First bathroom offers a shower, toilet, a washing machine,a bide, a fan and towels. Second bathroom offers a shower, toilet and towels. All the rooms get plenty of light during the day, though if you wish to do so, you can regulate brightness with shutters.
From the open area you can access to the outdoor area with shaded terrace, 24 m2 private swimming pool, BBQ and second terrace with sun decks. The surrounding area has 500 m2 and it is completely fanced. Shaded parking spots are shared with owners, that use first floor apartment, for which they have separate entrance, so your privacy is guaranteed.
This holiday apartment is equipped with all technical amenities you might need (WiFi, air-condition, SAT LED TV, washing machine, iron, ironing board, vacuum cleaner) and a private shaded parking spot. Holiday apartment is categorized for maximum 8 guests.
Island Krk is the northernmost island in the Mediterranean, located in the Kvarner Bay, and recognized as one of the most organized and most attractive destinations on the Adriatic. Good connections with the interior, good tourist structures, diverse coastline full of small bays overlooking the crystal clear sea and beautiful nature, a variety of opportunities for fun and relaxation, are the reason island Krk is one of the most interesting target for tourism.
Policies
Pets allowed
Smoking not allowed
Events allowed upon request
Rental policy
Rental price includes:
Accommodation, air conditioning, bathroom towels, bed linens, cleaning on departure, electricity, garden maintenance, heating, internet access, parking, pool maintenance, registration fee, tourist tax, use of grill, use of washing machine, water.
Advance payment of 30%: By booking.
Remaining payment of 70%: 21 days before arrival.
COVID-19:
Change your dates for free if restrictions mean you can't travel. If regional or international restrictions mean you can't travel to your destination, we'll move your booking to an alternative date with no additional fees
If you are due to be travelling to an Adria Villas vacation rental or are currently deciding whether to book, then please relax as you are in good hands. If the government imposes restrictions that mean you are unable to travel due to the Coronavirus, then we will change your dates for the same vacation rental with no admin fees applied.

In summary this means that:
- You will not lose your payment, it will be transferred to your replacement booking for the same vacation rental.
- The cost of your rental will remain the same, regardless of future price increases. We are also waiving all admin fees for amending dates for bookings affected by Covid19. Should you wish to book more expensive dates for your replacement booking then you simply pay the difference.
- You can still look forward to your Adria Villas vacation rental experience.
We recommed that you arrange Covid19 specific insurance with one of the insurance companys.
Prices
| From | To | Daily price | Weekly price | Min. Stay |
| --- | --- | --- | --- | --- |
| 01 Aug 2021 | 20 Aug 2021 | €160 | €1,120 | 7 nights |
| 21 Aug 2021 | 27 Aug 2021 | €145 | €1,015 | 7 nights |
| 28 Aug 2021 | 03 Sep 2021 | €110 | €770 | 7 nights |
| 04 Sep 2021 | 20 May 2022 | €85 | €595 | 7 nights |
| 21 May 2022 | 03 Jun 2022 | €100 | €700 | 7 nights |
| 04 Jun 2022 | 08 Jul 2022 | €160 | €1,120 | 7 nights |
| 09 Jul 2022 | 19 Aug 2022 | €180 | €1,260 | 7 nights |
| 20 Aug 2022 | 26 Aug 2022 | €160 | €1,120 | 7 nights |
| 27 Aug 2022 | 02 Sep 2022 | €110 | €770 | 7 nights |
| 03 Sep 2022 | 31 Dec 2022 | €85 | €595 | 7 nights |
Reviews
5.00
(13)
Ramona W.
Sehr freundliche und hilfsbereite Vermieter, die sofort da sind wenn man etwas braucht, sie sind sehr Hunde freundlich! Danke!! Ich kann die Ferienwohnung nur weiterempfehlen und wir kommen jederzeit sehr gerne wieder!!!
Holiday Apartment Sanela With Private Swimming pool, Garden & BBQ
07-07-2020
Claudia W.
Wir sind als Familie mit 4 Hunden angereist,die Vermieter waren sehr freundlich und unglaublich hilfsbereit. Wir bedanken uns herzlich.Die Wohnung ist sehr gepflegt, auch der Pool wurde täglich gereinigt. Wir kommen gerne wieder.
Holiday Apartment Sanela With Private Swimming pool, Garden & BBQ
01-07-2020
Corinna D.
Vierzehn wunderbare Tage gingen viel zu schnell zu Ende. Sowohl die Wohnung, als auch das Grundstück sind in einem perfekt gepflegten Zustand. Uns hat es an nichts gefehlt. Der Vermieter stand uns jederzeit für Fragen zur Verfügung. Die ganze Familie ist sehr herzlich und hilfsbereit. Alles in allem war es ein traumhafter, wunderschöner Aufenthalt. Wir kommen auf jeden Fall wieder !
Holiday Apartment Sanela With Private Swimming pool, Garden & BBQ
27-08-2019
Anne-Elise A.
We are a family of 5 - 2 adults and 3 children and stayed in Krk for a week. We were very impressed with this villa. It is very clean, the owners obviously take a lot of pride in its upkeep - the pool is checked and cleaned every day. All the bedrooms are a good size and the beds were very comfy. The outside space is great too, we didn't spend much time indoors. The villa is located in a little village on the top of a hill. You will need a car but you would anywhere on this island. However, everything you want to get to is a short car journey away. We recommend going to Vrbnik, Silo for lunch and a quick swim, zipwiring down the mountain (definitely our most memorable day) and do an excursion with 'Punat Boat Taxis'.
Holiday Apartment Sanela With Private Swimming pool, Garden & BBQ
24-08-2019
Dariusz J.
Bardzo mili i serdeczni gospodarze. Kompletne wyposażenie apartamentu. Basen idealny dla rodziny z dziećmi (czysta i ciepła woda wieczorem podświetlana).
Holiday Apartment Sanela With Private Swimming pool, Garden & BBQ
03-08-2019
Nadja B.
Sehr schöne, ruhige Wohnung. Alles ist sehr sauber und gepflegt. Ca. fünf Minuten mit dem Auto zum Strand. Sehr nette Vermieter. Wir haben unseren Urlaub sehr genossen.
Holiday Apartment Sanela With Private Swimming pool, Garden & BBQ
21-06-2019
Katharina F.
Wir hatten einen wunderschönen Urlaub in dem Haus uns hat es an nichts gefehlt, die Vermieter waren super freundlich, der pool wurde jeden morgen gereinigt. Wir würden jederzeit unseren Urlaub wieder dort Verbringen.
Holiday Apartment Sanela With Private Swimming pool, Garden & BBQ
05-09-2020
Melanie S.
Eine sehr gut eingerichtete Wohnung, sehr sauber und der Pool ein Traum!! Zu den verschiedenen Stränden in der Umgebung nicht weit .Einkaufsmöglichkeiten nur mit dem Auto möglich . Die Vermieter im Obergeschoss eine sehr nette und hilfsbereite Familie. Kann diese Unterkunft sehr gerne weiterempfehlen!
Holiday Apartment Sanela With Private Swimming pool, Garden & BBQ
22-08-2020
Christin A.
Wir haben unseren Urlaub in dieser tollen Unterkunft sehr genossen. Alles, sehr gepflegt und sauber. Der Pool war das beste.
Holiday Apartment Sanela With Private Swimming pool, Garden & BBQ
31-08-2019
Jan B.
Nach einer langen fahrt wurden wir sehr freundlich mit einem Espresso empfangen. Der erste Blick offenbarte, dass alles besser war als erwartet. Die Schlafzimmer sauber, die Badezimmer sauber, der Pool sauber. Alles war zur besten Zufriedenheit. Regelmäßig neue Handtücher und der Pool wurde ebenfalls regelmäßig gereinigt. Wir würden jederzeit wieder hinfahren und können die Unterkunft nur weiterempfehlen.
Holiday Apartment Sanela With Private Swimming pool, Garden & BBQ
27-07-2019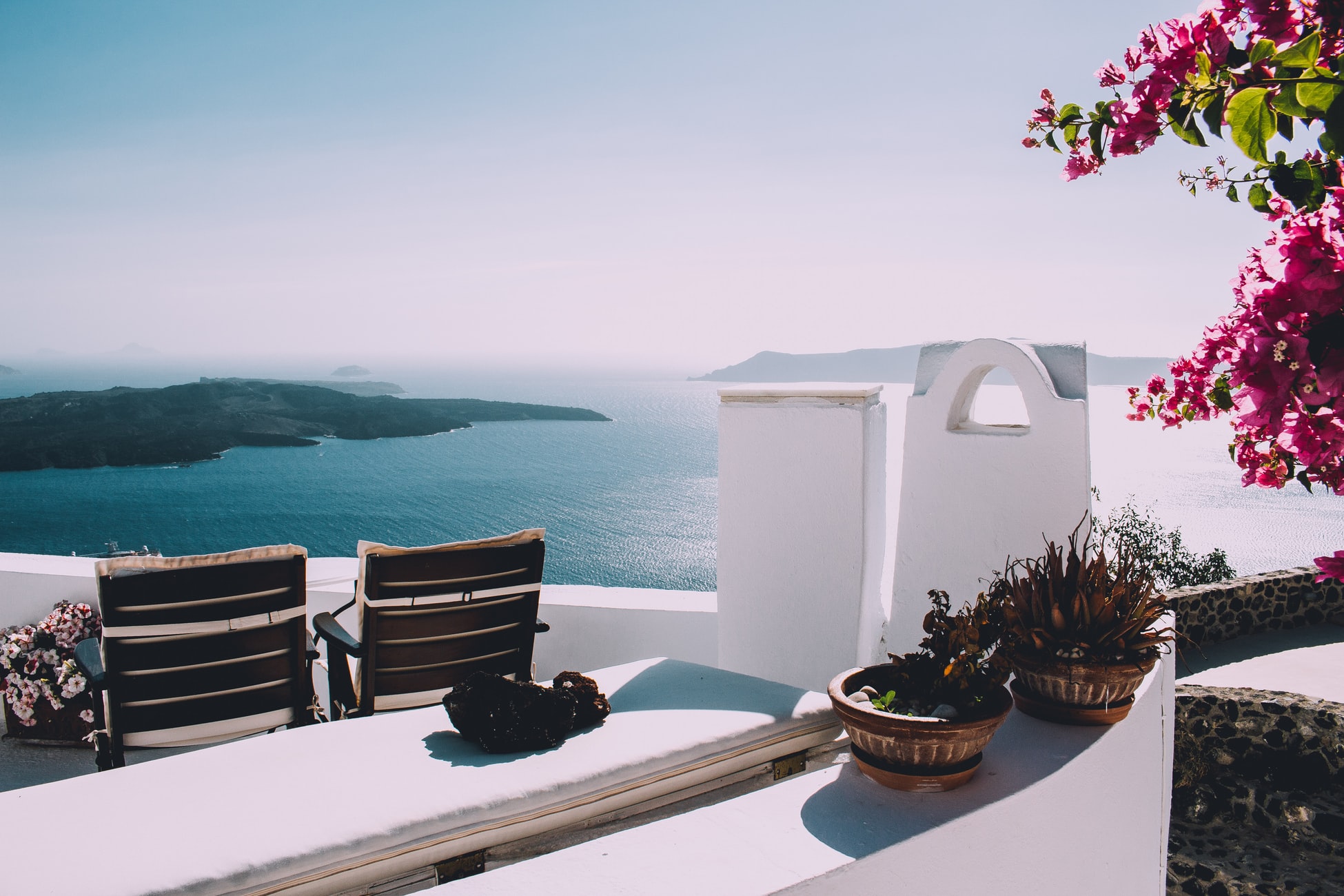 [{"day":"2022-06-05"},{"day":"2022-06-06"},{"day":"2022-06-07"},{"day":"2022-06-08"},{"day":"2022-06-09"},{"day":"2022-06-10"},{"day":"2022-06-12"},{"day":"2022-06-13"},{"day":"2022-06-14"},{"day":"2022-06-15"},{"day":"2022-06-16"},{"day":"2022-06-17"},{"day":"2022-06-19"},{"day":"2022-06-20"},{"day":"2022-06-21"},{"day":"2022-06-22"},{"day":"2022-06-23"},{"day":"2022-06-24"},{"day":"2022-06-26"},{"day":"2022-06-27"},{"day":"2022-06-28"},{"day":"2022-06-29"},{"day":"2022-06-30"},{"day":"2022-07-01"},{"day":"2022-07-03"},{"day":"2022-07-04"},{"day":"2022-07-05"},{"day":"2022-07-06"},{"day":"2022-07-07"},{"day":"2022-07-08"},{"day":"2022-07-10"},{"day":"2022-07-11"},{"day":"2022-07-12"},{"day":"2022-07-13"},{"day":"2022-07-14"},{"day":"2022-07-15"},{"day":"2022-07-17"},{"day":"2022-07-18"},{"day":"2022-07-19"},{"day":"2022-07-20"},{"day":"2022-07-21"},{"day":"2022-07-22"},{"day":"2022-07-24"},{"day":"2022-07-25"},{"day":"2022-07-26"},{"day":"2022-07-27"},{"day":"2022-07-28"},{"day":"2022-07-29"},{"day":"2022-07-31"},{"day":"2022-08-01"},{"day":"2022-08-02"},{"day":"2022-08-03"},{"day":"2022-08-04"},{"day":"2022-08-05"},{"day":"2022-08-07"},{"day":"2022-08-08"},{"day":"2022-08-09"},{"day":"2022-08-10"},{"day":"2022-08-11"},{"day":"2022-08-12"},{"day":"2022-08-14"},{"day":"2022-08-15"},{"day":"2022-08-16"},{"day":"2022-08-17"},{"day":"2022-08-18"},{"day":"2022-08-19"},{"day":"2022-08-21"},{"day":"2022-08-22"},{"day":"2022-08-23"},{"day":"2022-08-24"},{"day":"2022-08-25"},{"day":"2022-08-26"},{"day":"2022-08-28"},{"day":"2022-08-29"},{"day":"2022-08-30"},{"day":"2022-08-31"},{"day":"2022-09-01"},{"day":"2022-09-02"},{"day":"2022-09-04"},{"day":"2022-09-05"},{"day":"2022-09-06"},{"day":"2022-09-07"},{"day":"2022-09-08"},{"day":"2022-09-09"},{"day":"2022-09-11"},{"day":"2022-09-12"},{"day":"2022-09-13"},{"day":"2022-09-14"},{"day":"2022-09-15"},{"day":"2022-09-16"}]
[{"day":"2022-06-05"},{"day":"2022-06-06"},{"day":"2022-06-07"},{"day":"2022-06-08"},{"day":"2022-06-09"},{"day":"2022-06-10"},{"day":"2022-06-12"},{"day":"2022-06-13"},{"day":"2022-06-14"},{"day":"2022-06-15"},{"day":"2022-06-16"},{"day":"2022-06-17"},{"day":"2022-06-19"},{"day":"2022-06-20"},{"day":"2022-06-21"},{"day":"2022-06-22"},{"day":"2022-06-23"},{"day":"2022-06-24"},{"day":"2022-06-26"},{"day":"2022-06-27"},{"day":"2022-06-28"},{"day":"2022-06-29"},{"day":"2022-06-30"},{"day":"2022-07-01"},{"day":"2022-07-03"},{"day":"2022-07-04"},{"day":"2022-07-05"},{"day":"2022-07-06"},{"day":"2022-07-07"},{"day":"2022-07-08"},{"day":"2022-07-10"},{"day":"2022-07-11"},{"day":"2022-07-12"},{"day":"2022-07-13"},{"day":"2022-07-14"},{"day":"2022-07-15"},{"day":"2022-07-17"},{"day":"2022-07-18"},{"day":"2022-07-19"},{"day":"2022-07-20"},{"day":"2022-07-21"},{"day":"2022-07-22"},{"day":"2022-07-24"},{"day":"2022-07-25"},{"day":"2022-07-26"},{"day":"2022-07-27"},{"day":"2022-07-28"},{"day":"2022-07-29"},{"day":"2022-07-31"},{"day":"2022-08-01"},{"day":"2022-08-02"},{"day":"2022-08-03"},{"day":"2022-08-04"},{"day":"2022-08-05"},{"day":"2022-08-07"},{"day":"2022-08-08"},{"day":"2022-08-09"},{"day":"2022-08-10"},{"day":"2022-08-11"},{"day":"2022-08-12"},{"day":"2022-08-14"},{"day":"2022-08-15"},{"day":"2022-08-16"},{"day":"2022-08-17"},{"day":"2022-08-18"},{"day":"2022-08-19"},{"day":"2022-08-21"},{"day":"2022-08-22"},{"day":"2022-08-23"},{"day":"2022-08-24"},{"day":"2022-08-25"},{"day":"2022-08-26"},{"day":"2022-08-28"},{"day":"2022-08-29"},{"day":"2022-08-30"},{"day":"2022-08-31"},{"day":"2022-09-01"},{"day":"2022-09-02"},{"day":"2022-09-04"},{"day":"2022-09-05"},{"day":"2022-09-06"},{"day":"2022-09-07"},{"day":"2022-09-08"},{"day":"2022-09-09"},{"day":"2022-09-11"},{"day":"2022-09-12"},{"day":"2022-09-13"},{"day":"2022-09-14"},{"day":"2022-09-15"},{"day":"2022-09-16"}]