Design villa Casa Bella Vista with infinity pool and panorama Seaview
Tribulje, Croatia
Gallery
Overview
5.00
(3)
6 guests
3 beds
3 bedrooms
Swimming pool
2200 m from sea
Wi-Fi
Casa Bella Vista is a design villa located just 1800 meters from sea in a peaceful village Tribulje on the island of Krk. Unique features are large infinity swimming pool, beautiful panoramic Seaview, stunning outdoor kitchen, beautiful green garden and designed indoors. Villa extends over 150 m2
surface and 1200 m2 garden space. Villa offers a perfect place for your vacation and a break from everyday commitments.
Casa Bella Vista offers an 45 m2 outdoor infinity swimming pool with a beautiful view Seaview, several sea view terraces with lounge furnitures, outdoor shower and six sun loungers. For a real entertainment experience offers surround system on the outdoor as well as indoor. The villa has a beautiful green garden with mediterranean vegetation, as well as stunning 27 m2 stone outdoor kitchen with barbeque area, fridge, bar and dining area. That is a perfect spot for grilling your favourite dish and enjoying a cold drink. Private parking for two cars is at guest's disposal. Property around villa is fully enclosed.
Villa Casa Bella Vista comprises 3 en suite bedrooms, 4 bathrooms, fully equipped kitchen, dining area, living room and storage. It's perfect for accommodating 6 guests. Wide and spacious living area on the ground floor consists of a fully equipped kitchen, dining area and living area with smart television OLED 8K with Netflix and audio Hi-Fi surround system. The kitchen is fully equipped with top end appliances such as induction cooker, freezer, fridge, stove, coffee machine, toaster, microwave, water heater, dishwasher, cooking hood, washing machine and all necessary kitchen ware. Bathroom with toilet is also located on the ground floor.
First floor of the villa features three modern double bedrooms, each with an en suite bathroom and two of them have direct exit on terrace with beautiful Seaview.
All bathrooms have shower, sink, hairdryer, toilet and toilet paper. Fine linens and accoutrements provide peaceful nights of sleep. Villa is fully air conditioned with fan coiler and has Wi-Fi Internet access. There is also a safe, baby bed and baby stool available. Casa Bella Vista has a central floor heating system and a romantic fireplace in living room, so it is perfect for spring or autumn holidays as well.
Policies
Pets not allowed
Smoking not allowed
Events allowed upon request
Rental policy
Rental price includes:
Accommodation, air conditioning, bathroom towels, bed linens, cleaning on departure, electricity, garden maintenance, heating, internet access, parking, pool maintenance, registration fee, tourist tax, use of baby bed, use of baby chair, use of grill, use of washing machine, water.
Deposit for damage is 200 € and it payable upon arrival and returned upon departure.
Advance payment of 30%: By booking.
Remaining payment of 70%: 21 days before arrival.
COVID-19:
Change your dates for free if restrictions mean you can't travel. If regional or international restrictions mean you can't travel to your destination, we'll move your booking to an alternative date with no additional fees
If you are due to be travelling to an Adria Villas vacation rental or are currently deciding whether to book, then please relax as you are in good hands. If the government imposes restrictions that mean you are unable to travel due to the Coronavirus, then we will change your dates for the same vacation rental with no admin fees applied.

In summary this means that:
- You will not lose your payment, it will be transferred to your replacement booking for the same vacation rental.
- The cost of your rental will remain the same, regardless of future price increases. We are also waiving all admin fees for amending dates for bookings affected by Covid19. Should you wish to book more expensive dates for your replacement booking then you simply pay the difference.
- You can still look forward to your Adria Villas vacation rental experience.
We recommed that you arrange Covid19 specific insurance with one of the insurance companys.
Prices
| From | To | Daily price | Weekly price | Min. Stay |
| --- | --- | --- | --- | --- |
| 01 Aug 2021 | 05 Aug 2021 | €500 | €3,500 | 6 nights |
| 06 Aug 2021 | 20 Aug 2021 | €500 | €3,500 | 7 nights |
| 21 Aug 2021 | 27 Aug 2021 | €455 | €3,185 | 7 nights |
| 28 Aug 2021 | 03 Sep 2021 | €330 | €2,310 | 7 nights |
| 04 Sep 2021 | 10 Sep 2021 | €260 | €1,820 | 7 nights |
| 11 Sep 2021 | 22 Oct 2021 | €230 | €1,610 | 7 nights |
| 23 Oct 2021 | 24 Dec 2021 | €165 | €1,155 | 7 nights |
| 25 Dec 2021 | 07 Jan 2022 | €455 | €3,185 | 7 nights |
Reviews
5.00
(3)
Florin B.
Luxury villa with modern design and amenities, great pool, nice sea view and outdoor allover sound system. Very quiet and peacefull location, very close to the beach. Privacy, comfort and also super hosts!
Design villa Casa Bella Vista with infinity pool and panorama Seaview
18-07-2020
Andrew
Beautiful house. Exactly as shown in photographs. Clean, new and modern. Great pool, air con throughout. House is let on through an intermediary but the actual owners checked us in and showed us around. They are a local family with longstanding ties to the island. The house is situated in a small village in the hills and the downside to that is everything is a drive away. However, the upside is that is it's very peaceful and serene. Once you've shut the front gate you can sit back and just completely relax and enjoy the view and the pool (which is what we did!).
Design villa Casa Bella Vista with infinity pool and panorama Seaview
11-08-2021
Patrik S.
Die Villa ist echt grandios, die Outdoor Küche perfekt, der Infinity Pool leider mit 24 Grad etwas frisch. Die Fotos entsprechend der Realität. Leider wird die Villa in Kürze von den Besitzern verkauft. Ob danach eine weitere Vermietung geplant ist, kann ich nicht sagen.
Design villa Casa Bella Vista with infinity pool and panorama Seaview
16-09-2021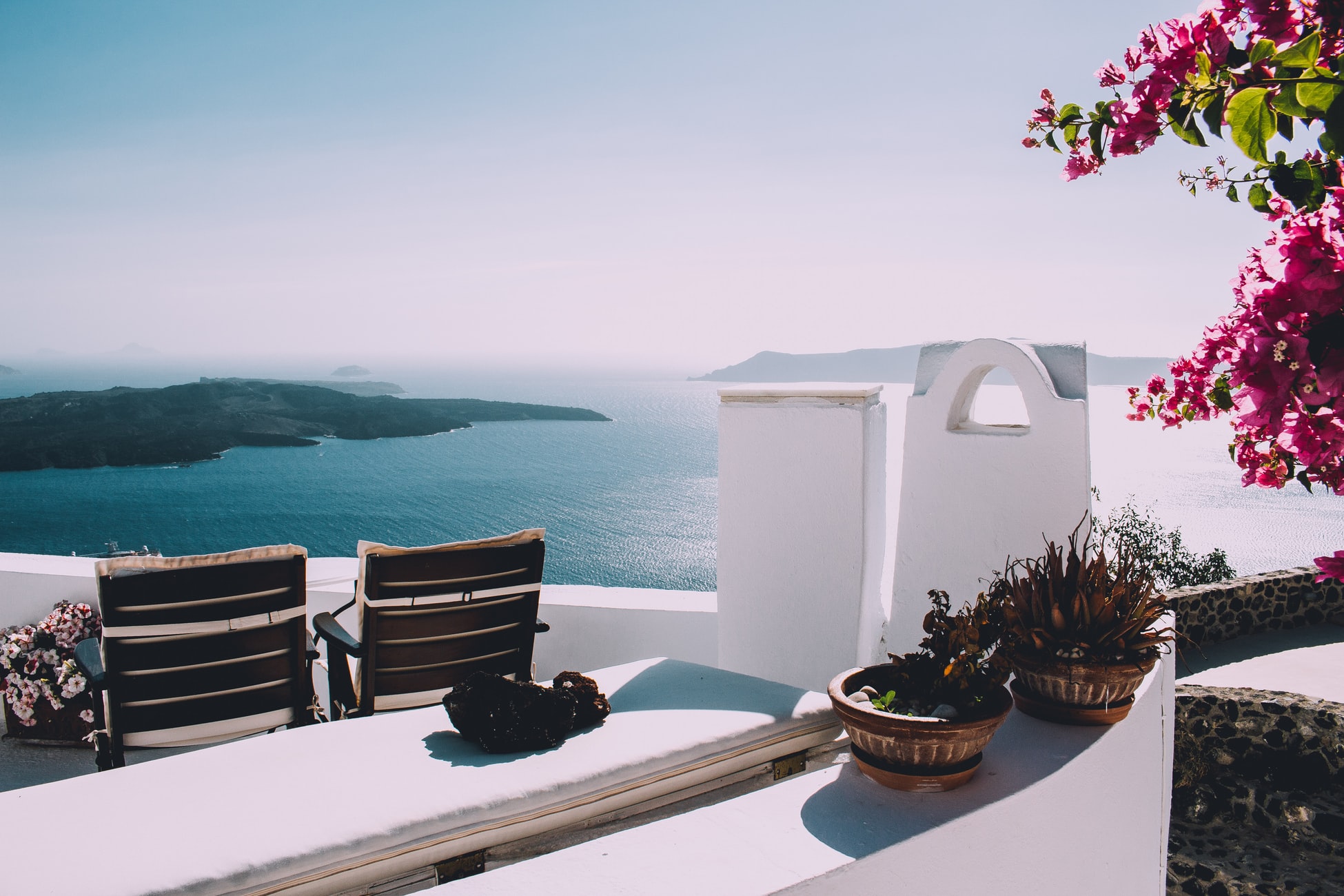 [{"day":"2021-10-26"},{"day":"2021-10-27"},{"day":"2021-10-28"},{"day":"2021-11-01"},{"day":"2021-11-02"},{"day":"2021-11-03"},{"day":"2021-11-04"},{"day":"2021-11-08"},{"day":"2021-11-09"},{"day":"2021-11-10"},{"day":"2021-11-11"},{"day":"2021-11-15"},{"day":"2021-11-16"},{"day":"2021-11-17"},{"day":"2021-11-18"},{"day":"2021-11-22"},{"day":"2021-11-23"},{"day":"2021-11-24"},{"day":"2021-11-25"},{"day":"2021-11-29"},{"day":"2021-11-30"},{"day":"2021-12-01"},{"day":"2021-12-02"},{"day":"2021-12-06"},{"day":"2021-12-07"},{"day":"2021-12-08"},{"day":"2021-12-09"},{"day":"2021-12-13"},{"day":"2021-12-14"},{"day":"2021-12-15"},{"day":"2021-12-16"},{"day":"2021-12-20"},{"day":"2021-12-21"},{"day":"2021-12-22"},{"day":"2021-12-23"},{"day":"2021-12-27"},{"day":"2021-12-28"},{"day":"2021-12-29"},{"day":"2021-12-30"}]
[{"day":"2021-10-26"},{"day":"2021-10-27"},{"day":"2021-10-28"},{"day":"2021-11-01"},{"day":"2021-11-02"},{"day":"2021-11-03"},{"day":"2021-11-04"},{"day":"2021-11-08"},{"day":"2021-11-09"},{"day":"2021-11-10"},{"day":"2021-11-11"},{"day":"2021-11-15"},{"day":"2021-11-16"},{"day":"2021-11-17"},{"day":"2021-11-18"},{"day":"2021-11-22"},{"day":"2021-11-23"},{"day":"2021-11-24"},{"day":"2021-11-25"},{"day":"2021-11-29"},{"day":"2021-11-30"},{"day":"2021-12-01"},{"day":"2021-12-02"},{"day":"2021-12-06"},{"day":"2021-12-07"},{"day":"2021-12-08"},{"day":"2021-12-09"},{"day":"2021-12-13"},{"day":"2021-12-14"},{"day":"2021-12-15"},{"day":"2021-12-16"},{"day":"2021-12-20"},{"day":"2021-12-21"},{"day":"2021-12-22"},{"day":"2021-12-23"},{"day":"2021-12-27"},{"day":"2021-12-28"},{"day":"2021-12-29"},{"day":"2021-12-30"}]