Rustic Apartment Magdalea With Swimming Pool And Seaview
Hlapa, Croatia
Gallery
Overview
4.97
(5)
8 guests
4 beds
4 bedrooms
Swimming pool
2500 m from sea
Wi-Fi
Holliday apartment Magdalea is more than 100 years old stone house, which was completely renovated. It is furnished and decorated in typical rustic style, with a lot of touch for detail, which will give you a feeling of homeliness. If you like to spend a lot of time outside, this holiday home is
perfect for you. Beautiful green garden, spacious pool and several terraces will make sure everyone spending their holidays in this house will find a quiet spot to relax. Holliday home Magdalea can accommodate 8 guests.
Holliday apartment Magdalea spread over two floors and it is 220 m2 big. On the ground floor you can find kitchen, dining room, living room, bedroom with two single beds and bathroom with shower. Kitchen is equipped with gas stove, cooking hood, oven, refrigerator with freezer, water boiler, microwave and all other cookware you need to prepare meals. In the living room you can find very comfortable sofa and SAT TV. Dining room offers comfortable table for 8 people. From the living area on the ground floor there is an exit to spacious terrace with table for 8 people and stone grill.
On the first floor three additional bedrooms are at your disposal. All of them are equipped with king sized bed. There is one additional bathroom with bath and separate toilet. From the first floor there is an exit to specious shaded terrace with Seaview. Terrace is equipped with table for eight, comfortable lounge sofa and refrigerator with icemaker so you don't have to go to the kitchen if you want something refreshing. All rooms, besides downstairs bedroom (which is already cool because of it's placement in the house) are air conditioned. Wi-Fi is also available in the whole house.
House is situated in beautiful green garden, offering numerous shaded spots. Large swimming pool, size of 24 m2 will take care for cooling on hot summer days. Eight sun chairs are available for the guests, some are beside pool, some can be found on some of additional four terraces situated around the house. In front of the house there is parking space for several cars.
Holliday apartment Magdalea is situated 2,5 km from the beach. The nearest is Soline bay, known for it's health mud baths. If you like to explore numerous interesting cities are nearby: Malinska, Njivice, Vrbnik and Krk. Airport Rijeka is only 11 km away.
Policies
Pets not allowed
Smoking not allowed
Events allowed upon request
Rental policy
Rental price includes:
Accommodation, air conditioning, bathroom towels, bed linens, cleaning on departure, electricity, garden maintenance, heating, internet access, parking, pool maintenance, registration fee, tourist tax, use of baby bed, use of baby chair, use of grill, use of washing machine, water.
Advance payment of 30%: By booking.
Remaining payment of 70%: 21 days before arrival.
COVID-19:
Change your dates for free if restrictions mean you can't travel. If regional or international restrictions mean you can't travel to your destination, we'll move your booking to an alternative date with no additional fees
If you are due to be travelling to an Adria Villas vacation rental or are currently deciding whether to book, then please relax as you are in good hands. If the government imposes restrictions that mean you are unable to travel due to the Coronavirus, then we will change your dates for the same vacation rental with no admin fees applied.

In summary this means that:
- You will not lose your payment, it will be transferred to your replacement booking for the same vacation rental.
- The cost of your rental will remain the same, regardless of future price increases. We are also waiving all admin fees for amending dates for bookings affected by Covid19. Should you wish to book more expensive dates for your replacement booking then you simply pay the difference.
- You can still look forward to your Adria Villas vacation rental experience.
We recommed that you arrange Covid19 specific insurance with one of the insurance companys.
Prices
From
To
Daily price
Weekly price
Min. Stay
01 Jan 2022
08 Jan 2022

€205

€1,435

7 nights
09 Jan 2022
26 Mar 2022

€115

€805

7 nights
27 Mar 2022
07 May 2022

€130

€910

7 nights
08 May 2022
20 May 2022

€150

€1,050

7 nights
21 May 2022
03 Jun 2022

€150

€120

€1,050

€840

7 nights
04 Jun 2022
17 Jun 2022

€205

€1,435

7 nights
18 Jun 2022
01 Jul 2022

€270

€216

€1,890

€1,512

7 nights
02 Jul 2022
09 Jul 2022

€270

€1,890

7 nights
10 Jul 2022
20 Aug 2022

€300

€2,100

7 nights
21 Aug 2022
27 Aug 2022

€270

€1,890

7 nights
28 Aug 2022
03 Sep 2022

€205

€1,435

7 nights
04 Sep 2022
10 Sep 2022

€150

€1,050

7 nights
11 Sep 2022
13 Sep 2022

€130

€910

3 nights
14 Sep 2022
22 Oct 2022

€130

€910

7 nights
23 Oct 2022
24 Dec 2022

€115

€805

7 nights
Reviews
4.97
(5)
Holger W.
Die Gastgeber, Magda und ihr Mann sind prima . Hilfsbereit , zuvorkommend und sehr lieb . Alles hat prima geklappt . Alle Wünsche wurden erfüllt . Danke für die schöne Zeit.
Rustic Apartment Magdalea With Swimming Pool And Seaview
08-09-2020
Andrea S.
Schönes, uriges und geräumiges Steinhaus mit guter Ausstattung, schöner Außenanlage und tollem Pool. Wir haben besonders die beiden überdachten Terrassen genossen. Sehr gute Kommunikation und Unterstützung durch die Vermieterin, die direkt nebenan wohnt.
Rustic Apartment Magdalea With Swimming Pool And Seaview
08-08-2020
Thomas K.
Ideale Lage, um die Insel Krk zu erkunden. Man kann innerhalb einer halben Stunde alles erreichen ( bis auf den Süden ). Tolle Vermieterin, die immer mit Rat und Tat zur Seite stand. Super Ausstattung, Belegung mit 8 Leuten kein Problem, da sehr geräumig.
Rustic Apartment Magdalea With Swimming Pool And Seaview
17-11-2020
Marleen V.
Het is een heerlijke plek om met je gezin door te brengen. Prachtig comfortabel en sfeervol huis met een gastvrije host. Het was een hele fijne plek om met het hele gezin vakantie te vieren. Bedankt voor de gastvrijheid!
Rustic Apartment Magdalea With Swimming Pool And Seaview
31-07-2021
Volker B.
Die Gastgeberin ist sehr freundlich und sehr hilfsbereit und sorgt dafür, dass es an nichts fehlt. Das Haus ist toll eingerichtet. Die zwei Terrassen sorgen für einen tollen Blick aufs Meer oder auf den Pool. Der Grill ist riesig. Insgesamt muss man sagen, das Haus war für uns 7 perfekt.
Rustic Apartment Magdalea With Swimming Pool And Seaview
20-09-2021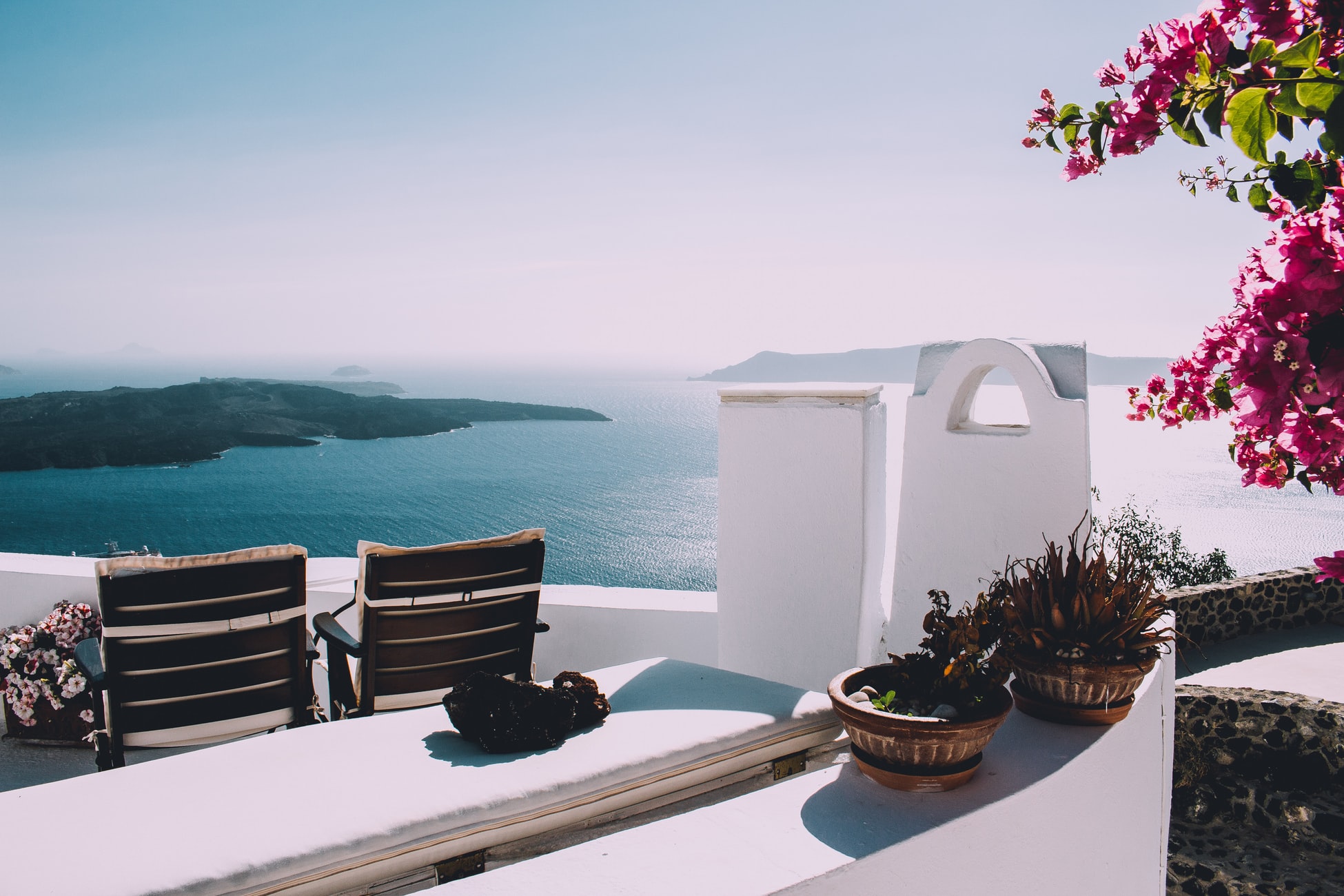 [{"day":"2022-06-05"},{"day":"2022-06-06"},{"day":"2022-06-07"},{"day":"2022-06-08"},{"day":"2022-06-09"},{"day":"2022-06-10"},{"day":"2022-06-12"},{"day":"2022-06-13"},{"day":"2022-06-14"},{"day":"2022-06-15"},{"day":"2022-06-16"},{"day":"2022-06-17"},{"day":"2022-07-03"},{"day":"2022-07-04"},{"day":"2022-07-05"},{"day":"2022-07-06"},{"day":"2022-07-07"},{"day":"2022-07-08"},{"day":"2022-07-10"},{"day":"2022-07-11"},{"day":"2022-07-12"},{"day":"2022-07-13"},{"day":"2022-07-14"},{"day":"2022-07-15"},{"day":"2022-07-17"},{"day":"2022-07-18"},{"day":"2022-07-19"},{"day":"2022-07-20"},{"day":"2022-07-21"},{"day":"2022-07-22"},{"day":"2022-07-24"},{"day":"2022-07-25"},{"day":"2022-07-26"},{"day":"2022-07-27"},{"day":"2022-07-28"},{"day":"2022-07-29"},{"day":"2022-07-31"},{"day":"2022-08-01"},{"day":"2022-08-02"},{"day":"2022-08-03"},{"day":"2022-08-04"},{"day":"2022-08-05"},{"day":"2022-08-07"},{"day":"2022-08-08"},{"day":"2022-08-09"},{"day":"2022-08-10"},{"day":"2022-08-11"},{"day":"2022-08-12"},{"day":"2022-08-14"},{"day":"2022-08-15"},{"day":"2022-08-16"},{"day":"2022-08-17"},{"day":"2022-08-18"},{"day":"2022-08-19"},{"day":"2022-08-21"},{"day":"2022-08-22"},{"day":"2022-08-23"},{"day":"2022-08-24"},{"day":"2022-08-25"},{"day":"2022-08-26"},{"day":"2022-08-28"},{"day":"2022-08-29"},{"day":"2022-08-30"},{"day":"2022-08-31"},{"day":"2022-09-01"},{"day":"2022-09-02"},{"day":"2022-09-04"},{"day":"2022-09-05"},{"day":"2022-09-06"},{"day":"2022-09-07"},{"day":"2022-09-08"},{"day":"2022-09-09"}]
[{"day":"2022-06-05"},{"day":"2022-06-06"},{"day":"2022-06-07"},{"day":"2022-06-08"},{"day":"2022-06-09"},{"day":"2022-06-10"},{"day":"2022-06-12"},{"day":"2022-06-13"},{"day":"2022-06-14"},{"day":"2022-06-15"},{"day":"2022-06-16"},{"day":"2022-06-17"},{"day":"2022-07-03"},{"day":"2022-07-04"},{"day":"2022-07-05"},{"day":"2022-07-06"},{"day":"2022-07-07"},{"day":"2022-07-08"},{"day":"2022-07-10"},{"day":"2022-07-11"},{"day":"2022-07-12"},{"day":"2022-07-13"},{"day":"2022-07-14"},{"day":"2022-07-15"},{"day":"2022-07-17"},{"day":"2022-07-18"},{"day":"2022-07-19"},{"day":"2022-07-20"},{"day":"2022-07-21"},{"day":"2022-07-22"},{"day":"2022-07-24"},{"day":"2022-07-25"},{"day":"2022-07-26"},{"day":"2022-07-27"},{"day":"2022-07-28"},{"day":"2022-07-29"},{"day":"2022-07-31"},{"day":"2022-08-01"},{"day":"2022-08-02"},{"day":"2022-08-03"},{"day":"2022-08-04"},{"day":"2022-08-05"},{"day":"2022-08-07"},{"day":"2022-08-08"},{"day":"2022-08-09"},{"day":"2022-08-10"},{"day":"2022-08-11"},{"day":"2022-08-12"},{"day":"2022-08-14"},{"day":"2022-08-15"},{"day":"2022-08-16"},{"day":"2022-08-17"},{"day":"2022-08-18"},{"day":"2022-08-19"},{"day":"2022-08-21"},{"day":"2022-08-22"},{"day":"2022-08-23"},{"day":"2022-08-24"},{"day":"2022-08-25"},{"day":"2022-08-26"},{"day":"2022-08-28"},{"day":"2022-08-29"},{"day":"2022-08-30"},{"day":"2022-08-31"},{"day":"2022-09-01"},{"day":"2022-09-02"},{"day":"2022-09-04"},{"day":"2022-09-05"},{"day":"2022-09-06"},{"day":"2022-09-07"},{"day":"2022-09-08"},{"day":"2022-09-09"}]