Seafront apartment Jana with heated swimming pool
Čižići, Croatia
Gallery
Overview
98.89
(9)
4 guests
2 beds
2 bedrooms
Swimming pool
100 m from sea
Wi-Fi
New and comfortable ground floor apartment is located just 100 meters from beach in a picturesque village Čižići on the island of Krk. Unique features are heated swimming pool, outdoor terrace with grill, comfortable and modern indoors. Apartment has 63 m2 of indo
ors and can accommodate 4 guests.
Ones you walk into the apartment, you walk to hall with wardrobe and then to open and cosy living area with comfortable sofa and 48-Inch TV with satellite programs. Kitchen is fully equipped with utensils, pots, cutlery, dish clothes, dishwasher, cooking board, oven, kitchen hood, refrigerator with freezer, filter coffee machine and electric kettle. Dining area has a place for 4 guests. Apartment offers also two double bed bedrooms. One bedroom has a safe. Bathroom in the apartment is very spacious. It offers a shower, toilet, washing machine, hair dryer and towels. From the kitchen is direct entry to shaded terrace with very comfortable table for 6 persons.
In the outdoor are you can enjoy in the private and heated swimming pool, have a drink in the shade or even make your own dinner on the grill. The swimming pool is the size of 13 m2. You can relax by the pool on deck chairs or refresh under an outdoor shower.
Guests have at their disposal air conditioning, mosquito nets, roller shutters, complete Wi-Fi coverage, SAT TV, washing machine, bed linens and towels. Your car will be safely parked in a private parking located by the house.
Policies
Pets not allowed
Smoking not allowed
Events allowed upon request
Rental policy
Rental price includes:
Accommodation, air conditioning, bathroom towels, bed linens, cleaning on departure, electricity, garden maintenance, heating, internet access, parking, pool maintenance, registration fee, tourist tax, use of baby bed, use of baby chair, use of grill, use of washing machine, water.
Advance payment of 30%: By booking.
Remaining payment of 70%: Payable on arrival in cash (€).
COVID-19:
Change your dates for free if restrictions mean you can't travel. If regional or international restrictions mean you can't travel to your destination, we'll move your booking to an alternative date with no additional fees
If you are due to be travelling to an Adria Villas vacation rental or are currently deciding whether to book, then please relax as you are in good hands. If the government imposes restrictions that mean you are unable to travel due to the Coronavirus, then we will change your dates for the same vacation rental with no admin fees applied.

In summary this means that:
- You will not lose your payment, it will be transferred to your replacement booking for the same vacation rental.
- The cost of your rental will remain the same, regardless of future price increases. We are also waiving all admin fees for amending dates for bookings affected by Covid19. Should you wish to book more expensive dates for your replacement booking then you simply pay the difference.
- You can still look forward to your Adria Villas vacation rental experience.
We recommed that you arrange Covid19 specific insurance with one of the insurance companys.
Prices
From
To
Daily price
Weekly price
Min. Stay
01 Jan 2022
31 Mar 2022

€100

€700

7 nights
01 Apr 2022
20 May 2022

€100

€80

€700

€560

7 nights
21 May 2022
03 Jun 2022

€130

€110

€910

€770

7 nights
04 Jun 2022
17 Jun 2022

€180

€1,260

7 nights
18 Jun 2022
24 Jun 2022

€153

€1,071

7 nights
25 Jun 2022
08 Jul 2022

€180

€1,260

7 nights
09 Jul 2022
26 Aug 2022

€220

€1,540

7 nights
27 Aug 2022
02 Sep 2022

€180

€1,260

7 nights
03 Sep 2022
09 Sep 2022

€130

€910

7 nights
10 Sep 2022
30 Dec 2022

€100

€700

7 nights
01 Jan 2023
19 May 2023

€110

€770

7 nights
20 May 2023
02 Jun 2023

€140

€980

7 nights
03 Jun 2023
07 Jul 2023

€200

€1,400

7 nights
08 Jul 2023
25 Aug 2023

€240

€1,680

7 nights
26 Aug 2023
01 Sep 2023

€200

€1,400

7 nights
02 Sep 2023
08 Sep 2023

€140

€980

7 nights
09 Sep 2023
31 Dec 2023

€110

€770

7 nights
Reviews
98.89
(9)
Miroslav B.
Super apartmán, perfektná terasa s grilom a vyhrievanym bazenom.
Seafront apartment Jana with heated swimming pool
13-09-2020
Inna G.
Alles super sauber und einladend. Lage ist top, ca. 2 min. bis Meer. Pool ist wundeschön. War ein toller Urlaub. Danke
Seafront apartment Jana with heated swimming pool
14-07-2020
Florian K.
Tolle Unterkunft sehr sauber und ordentlich, alles da was man braucht! Pool und Terrasse genial!
Seafront apartment Jana with heated swimming pool
11-07-2021
Familie K.
Wir hatten einen sehr schönen Aufenthalt in der Ferienwohnung Jana. Die Ausstattung lässt keine Wünsche offen, weder im Apartment noch auf der Außenterrasse. Es passt alles, besonderes Highlight ist auch der Pool, der zur Alleinnutzung zur Verfügung steht. Vielen Dank auch an die Gastgeber für den sehr freundlichen Empfang und die gute Ansprechbarkeit egal um was es sich handelte. Wir kommen gerne wieder.
Seafront apartment Jana with heated swimming pool
09-08-2021
Matthias K.
Super Ferienhaus. Vermieter perfekt. Einrichtung perfekt. Pool perfekt. Sehr weiter zu empfehlen die Unterkunft waren sehr zufrieden.
Seafront apartment Jana with heated swimming pool
16-09-2021
Hartmut P.
Danke für den schönen Urlaub auf der Insel Krk. Besonderen Dank den Gastgeber für seine schnelle und unkompliziert Hilfe.
Seafront apartment Jana with heated swimming pool
07-10-2021
Daniel N.
Everything was perfect!
Seafront apartment Jana with heated swimming pool
21-06-2022
Miriam Marienfeld
The communication with the owner was super easy, he speaks german as well. He was very friendly and courteous. The sppartment was like the description: new, modern and very clean. We had a lot of kitchenstuff. The beds were comfy, but you had a blanket like a towel. You need to get used to it, but oke. The small pool at the back was bigger than expected and a good place to cool down. The rocky beach 200m away from the appartment was okay but not a highlight. Other beaches in other bays were more beautiful and better for snorkeling. For kids is a waterpark in the ocean in front of the street to the appartment. For a little cash you can bounce on the waterpark, it was fun. There were a lot of restaurants in Čižići, if you want to eat something. To go to the next bigger supermarket you have to drive maybe like 20min. We traveled to Punat and Jadranovo Beach. But another highlight was the Stara Baska Beach 40min from the appartment. A must see: the plitvicer sees. Stunning!
Seafront apartment Jana with heated swimming pool
19-07-2022
Karsten D.
Very good and clean accomodation, situated in a small quiet village. Close to a small beach, very nice nature in the area.
Seafront apartment Jana with heated swimming pool
27-09-2022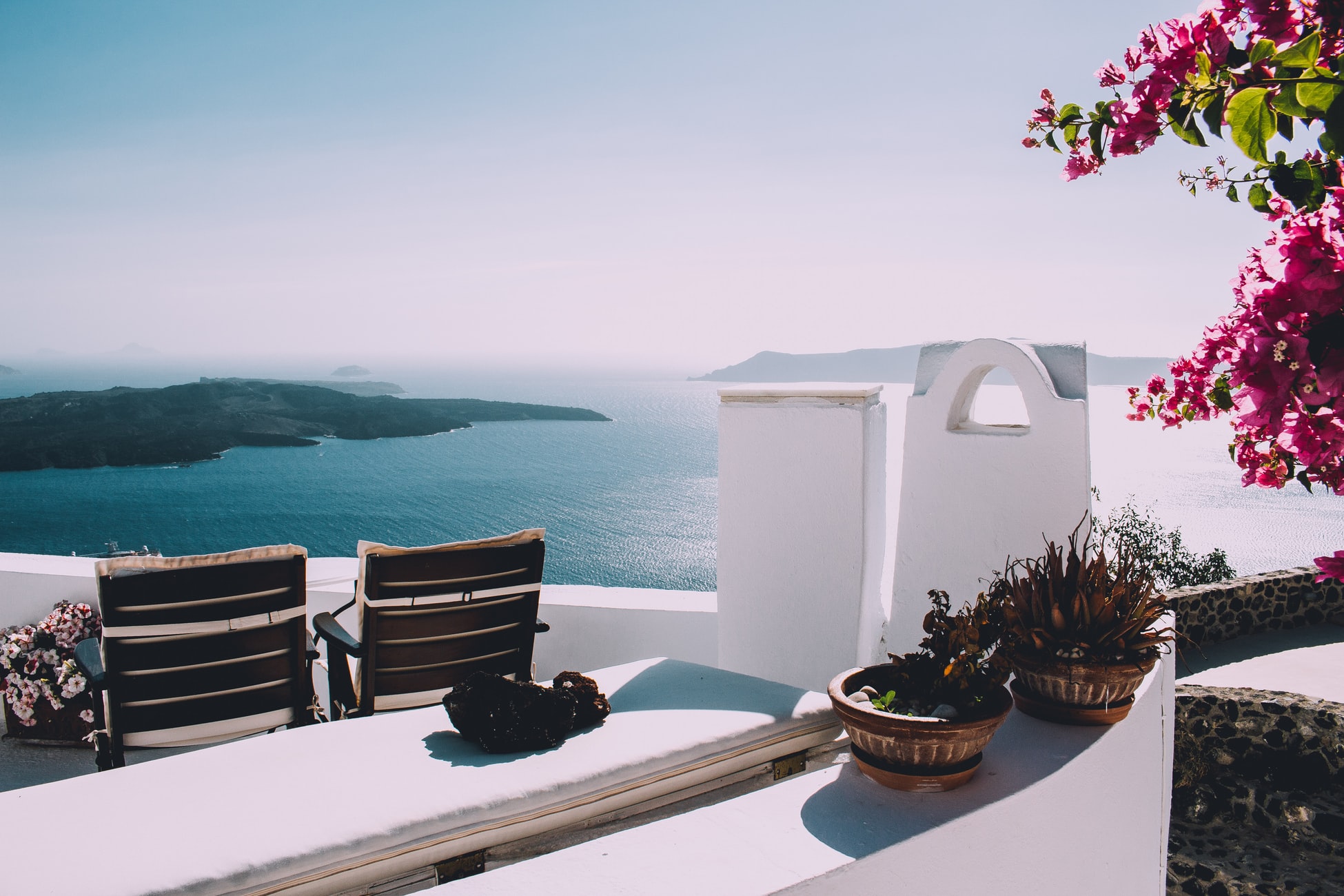 [{"day":"2023-05-28"},{"day":"2023-05-29"},{"day":"2023-05-30"},{"day":"2023-05-31"},{"day":"2023-06-01"},{"day":"2023-06-02"},{"day":"2023-06-04"},{"day":"2023-06-05"},{"day":"2023-06-06"},{"day":"2023-06-07"},{"day":"2023-06-08"},{"day":"2023-06-09"},{"day":"2023-06-11"},{"day":"2023-06-12"},{"day":"2023-06-13"},{"day":"2023-06-14"},{"day":"2023-06-15"},{"day":"2023-06-16"},{"day":"2023-06-18"},{"day":"2023-06-19"},{"day":"2023-06-20"},{"day":"2023-06-21"},{"day":"2023-06-22"},{"day":"2023-06-23"},{"day":"2023-06-25"},{"day":"2023-06-26"},{"day":"2023-06-27"},{"day":"2023-06-28"},{"day":"2023-06-29"},{"day":"2023-06-30"},{"day":"2023-07-02"},{"day":"2023-07-03"},{"day":"2023-07-04"},{"day":"2023-07-05"},{"day":"2023-07-06"},{"day":"2023-07-07"},{"day":"2023-07-09"},{"day":"2023-07-10"},{"day":"2023-07-11"},{"day":"2023-07-12"},{"day":"2023-07-13"},{"day":"2023-07-14"},{"day":"2023-07-16"},{"day":"2023-07-17"},{"day":"2023-07-18"},{"day":"2023-07-19"},{"day":"2023-07-20"},{"day":"2023-07-21"},{"day":"2023-07-23"},{"day":"2023-07-24"},{"day":"2023-07-25"},{"day":"2023-07-26"},{"day":"2023-07-27"},{"day":"2023-07-28"},{"day":"2023-07-30"},{"day":"2023-07-31"},{"day":"2023-08-01"},{"day":"2023-08-02"},{"day":"2023-08-03"},{"day":"2023-08-04"},{"day":"2023-08-06"},{"day":"2023-08-07"},{"day":"2023-08-08"},{"day":"2023-08-09"},{"day":"2023-08-10"},{"day":"2023-08-11"},{"day":"2023-08-13"},{"day":"2023-08-14"},{"day":"2023-08-15"},{"day":"2023-08-16"},{"day":"2023-08-17"},{"day":"2023-08-18"},{"day":"2023-08-20"},{"day":"2023-08-21"},{"day":"2023-08-22"},{"day":"2023-08-23"},{"day":"2023-08-24"},{"day":"2023-08-25"},{"day":"2023-08-27"},{"day":"2023-08-28"},{"day":"2023-08-29"},{"day":"2023-08-30"},{"day":"2023-08-31"},{"day":"2023-09-01"},{"day":"2023-09-03"},{"day":"2023-09-04"},{"day":"2023-09-05"},{"day":"2023-09-06"},{"day":"2023-09-07"},{"day":"2023-09-08"},{"day":"2023-09-10"},{"day":"2023-09-11"},{"day":"2023-09-12"},{"day":"2023-09-13"},{"day":"2023-09-14"},{"day":"2023-09-15"}]
[{"day":"2023-05-28"},{"day":"2023-05-29"},{"day":"2023-05-30"},{"day":"2023-05-31"},{"day":"2023-06-01"},{"day":"2023-06-02"},{"day":"2023-06-04"},{"day":"2023-06-05"},{"day":"2023-06-06"},{"day":"2023-06-07"},{"day":"2023-06-08"},{"day":"2023-06-09"},{"day":"2023-06-11"},{"day":"2023-06-12"},{"day":"2023-06-13"},{"day":"2023-06-14"},{"day":"2023-06-15"},{"day":"2023-06-16"},{"day":"2023-06-18"},{"day":"2023-06-19"},{"day":"2023-06-20"},{"day":"2023-06-21"},{"day":"2023-06-22"},{"day":"2023-06-23"},{"day":"2023-06-25"},{"day":"2023-06-26"},{"day":"2023-06-27"},{"day":"2023-06-28"},{"day":"2023-06-29"},{"day":"2023-06-30"},{"day":"2023-07-02"},{"day":"2023-07-03"},{"day":"2023-07-04"},{"day":"2023-07-05"},{"day":"2023-07-06"},{"day":"2023-07-07"},{"day":"2023-07-09"},{"day":"2023-07-10"},{"day":"2023-07-11"},{"day":"2023-07-12"},{"day":"2023-07-13"},{"day":"2023-07-14"},{"day":"2023-07-16"},{"day":"2023-07-17"},{"day":"2023-07-18"},{"day":"2023-07-19"},{"day":"2023-07-20"},{"day":"2023-07-21"},{"day":"2023-07-23"},{"day":"2023-07-24"},{"day":"2023-07-25"},{"day":"2023-07-26"},{"day":"2023-07-27"},{"day":"2023-07-28"},{"day":"2023-07-30"},{"day":"2023-07-31"},{"day":"2023-08-01"},{"day":"2023-08-02"},{"day":"2023-08-03"},{"day":"2023-08-04"},{"day":"2023-08-06"},{"day":"2023-08-07"},{"day":"2023-08-08"},{"day":"2023-08-09"},{"day":"2023-08-10"},{"day":"2023-08-11"},{"day":"2023-08-13"},{"day":"2023-08-14"},{"day":"2023-08-15"},{"day":"2023-08-16"},{"day":"2023-08-17"},{"day":"2023-08-18"},{"day":"2023-08-20"},{"day":"2023-08-21"},{"day":"2023-08-22"},{"day":"2023-08-23"},{"day":"2023-08-24"},{"day":"2023-08-25"},{"day":"2023-08-27"},{"day":"2023-08-28"},{"day":"2023-08-29"},{"day":"2023-08-30"},{"day":"2023-08-31"},{"day":"2023-09-01"},{"day":"2023-09-03"},{"day":"2023-09-04"},{"day":"2023-09-05"},{"day":"2023-09-06"},{"day":"2023-09-07"},{"day":"2023-09-08"},{"day":"2023-09-10"},{"day":"2023-09-11"},{"day":"2023-09-12"},{"day":"2023-09-13"},{"day":"2023-09-14"},{"day":"2023-09-15"}]