Apartment NB with a private pool
Šilo, Croatia
Gallery
Overview
4.83
(2)
4 guests
2 beds
1 bedroom
Swimming pool
400 m from sea
Wi-Fi
Apartment NB in Šilo is a new apartment with a private pool on the ground floor in a residential building. It is located in the small, romantic seaside resort of Šilo on the island of Krk. It is less than 600 m from the beach. In the residential building t
here are several apartments, in one of them you can spend your dream vacation. The apartment is functionally equipped and offers a private pool and a terrace for sunbathing. When you enter the apartment, you will immediately feel very comfortable and relaxed. The heart of the apartment is a common room with a kitchen, dining room and living room. The living room is furnished with a large and comfortable sofa that can be transformed into a comfortable sleeping area for two people. The living room is also equipped with satellite TV. The kitchen is fully equipped with everything you need to prepare delicious meals: pots, cutlery, crockery, toaster, hob, oven, extractor hood, fridge freezer, coffee maker and electric kettle. Next to the spacious kitchen there is a dining room with a table for 4 people. The apartment has one bedroom with a double bed and a large wardrobe. Beds in the apartment are always prepared with linen. The apartment has a bathroom equipped with a shower, toilet, sink, hair dryer and towels for each guest. The terrace is spacious and completely fenced in, which guarantees you complete privacy. There is also a BBQ and a comfortable dining table. We are sure that you will find the ideal place on the terrace to read a book, lie in the sun or enjoy the best glass of wine. Apartment NB is air-conditioned, equipped with wi-fi, SAT TV, washing machine, bed linen and towels. Your car will be safely parked in the private parking lot next to the residential building. Although Šilo is quite a small place, it offers everything you need for your daily vacation needs. It is one of the most popular resorts in Kvarner Bay for a relaxing and peaceful family vacation. The greatest wealth in Šilo are numerous sunny, wild and secluded bays with crystal clear water.
Policies
Pets not allowed
Smoking not allowed
Events allowed upon request
Rental policy
Rental price includes:
Accommodation, air conditioning, bathroom towels, bed linens, cleaning on departure, electricity, heating, internet access, parking, registration fee, tourist tax, use of baby bed, use of baby chair, water, pool maintenance.
Advance payment of 30%: By booking.
Remaining payment of 70%: 21 days before arrival.
Prices
| From | To | Daily price | Weekly price | Min. Stay |
| --- | --- | --- | --- | --- |
| 01 Jan 2024 | 07 Jun 2024 | €100 | €700 | 7 nights |
| 08 Jun 2024 | 05 Jul 2024 | €130 | €910 | 7 nights |
| 06 Jul 2024 | 16 Aug 2024 | €180 | €1,260 | 7 nights |
| 17 Aug 2024 | 13 Sep 2024 | €130 | €910 | 7 nights |
| 14 Sep 2024 | 31 Dec 2024 | €100 | €700 | 7 nights |
Reviews
4.83
(2)
Matteo Rondalli
Zona relax totale…. Manca solo una cosa per essere viziatissimi…. La lavastoviglie. Grazie di tutto speriamo di tornarci l'anno prossimo
Apartment NB with a private pool
26-08-2023
Monika Łazarowicz
Piękne i czyste miejsce, dobrze wyposażone. Blisko do plaży i sklepu. Szybki i przyjemny kontakt! Polecam :)
Apartment NB with a private pool
24-09-2023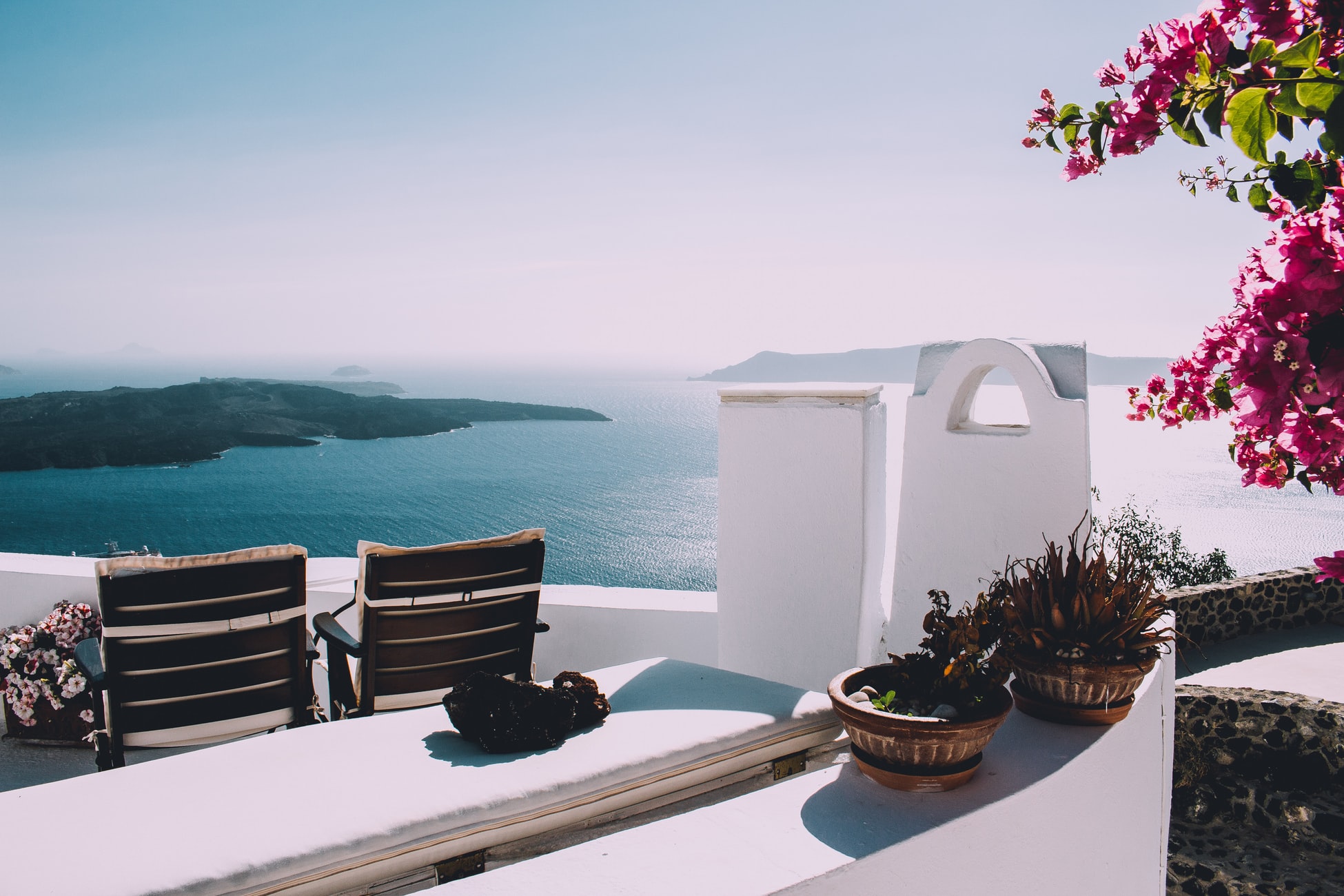 [{"day":"2024-04-28"},{"day":"2024-04-29"},{"day":"2024-04-30"},{"day":"2024-05-01"},{"day":"2024-05-02"},{"day":"2024-05-03"},{"day":"2024-05-05"},{"day":"2024-05-06"},{"day":"2024-05-07"},{"day":"2024-05-08"},{"day":"2024-05-09"},{"day":"2024-05-10"},{"day":"2024-05-12"},{"day":"2024-05-13"},{"day":"2024-05-14"},{"day":"2024-05-15"},{"day":"2024-05-16"},{"day":"2024-05-17"},{"day":"2024-05-19"},{"day":"2024-05-20"},{"day":"2024-05-21"},{"day":"2024-05-22"},{"day":"2024-05-23"},{"day":"2024-05-24"},{"day":"2024-05-26"},{"day":"2024-05-27"},{"day":"2024-05-28"},{"day":"2024-05-29"},{"day":"2024-05-30"},{"day":"2024-05-31"},{"day":"2024-06-02"},{"day":"2024-06-03"},{"day":"2024-06-04"},{"day":"2024-06-05"},{"day":"2024-06-06"},{"day":"2024-06-07"},{"day":"2024-06-09"},{"day":"2024-06-10"},{"day":"2024-06-11"},{"day":"2024-06-12"},{"day":"2024-06-13"},{"day":"2024-06-14"},{"day":"2024-06-16"},{"day":"2024-06-17"},{"day":"2024-06-18"},{"day":"2024-06-19"},{"day":"2024-06-20"},{"day":"2024-06-21"},{"day":"2024-06-23"},{"day":"2024-06-24"},{"day":"2024-06-25"},{"day":"2024-06-26"},{"day":"2024-06-27"},{"day":"2024-06-28"},{"day":"2024-06-30"},{"day":"2024-07-01"},{"day":"2024-07-02"},{"day":"2024-07-03"},{"day":"2024-07-04"},{"day":"2024-07-05"},{"day":"2024-07-07"},{"day":"2024-07-08"},{"day":"2024-07-09"},{"day":"2024-07-10"},{"day":"2024-07-11"},{"day":"2024-07-12"},{"day":"2024-07-14"},{"day":"2024-07-15"},{"day":"2024-07-16"},{"day":"2024-07-17"},{"day":"2024-07-18"},{"day":"2024-07-19"},{"day":"2024-07-21"},{"day":"2024-07-22"},{"day":"2024-07-23"},{"day":"2024-07-24"},{"day":"2024-07-25"},{"day":"2024-07-26"},{"day":"2024-07-28"},{"day":"2024-07-29"},{"day":"2024-07-30"},{"day":"2024-07-31"},{"day":"2024-08-01"},{"day":"2024-08-02"},{"day":"2024-08-04"},{"day":"2024-08-05"},{"day":"2024-08-06"},{"day":"2024-08-07"},{"day":"2024-08-08"},{"day":"2024-08-09"},{"day":"2024-08-11"},{"day":"2024-08-12"},{"day":"2024-08-13"},{"day":"2024-08-14"},{"day":"2024-08-15"},{"day":"2024-08-16"},{"day":"2024-08-18"},{"day":"2024-08-19"},{"day":"2024-08-20"},{"day":"2024-08-21"},{"day":"2024-08-22"},{"day":"2024-08-23"},{"day":"2024-08-25"},{"day":"2024-08-26"},{"day":"2024-08-27"},{"day":"2024-08-28"},{"day":"2024-08-29"},{"day":"2024-08-30"},{"day":"2024-09-01"},{"day":"2024-09-02"},{"day":"2024-09-03"},{"day":"2024-09-04"},{"day":"2024-09-05"},{"day":"2024-09-06"},{"day":"2024-09-08"},{"day":"2024-09-09"},{"day":"2024-09-10"},{"day":"2024-09-11"},{"day":"2024-09-12"},{"day":"2024-09-13"},{"day":"2024-09-15"},{"day":"2024-09-16"},{"day":"2024-09-17"},{"day":"2024-09-18"},{"day":"2024-09-19"},{"day":"2024-09-20"},{"day":"2024-09-22"},{"day":"2024-09-23"},{"day":"2024-09-24"},{"day":"2024-09-25"},{"day":"2024-09-26"},{"day":"2024-09-27"}]
[{"day":"2024-04-28"},{"day":"2024-04-29"},{"day":"2024-04-30"},{"day":"2024-05-01"},{"day":"2024-05-02"},{"day":"2024-05-03"},{"day":"2024-05-05"},{"day":"2024-05-06"},{"day":"2024-05-07"},{"day":"2024-05-08"},{"day":"2024-05-09"},{"day":"2024-05-10"},{"day":"2024-05-12"},{"day":"2024-05-13"},{"day":"2024-05-14"},{"day":"2024-05-15"},{"day":"2024-05-16"},{"day":"2024-05-17"},{"day":"2024-05-19"},{"day":"2024-05-20"},{"day":"2024-05-21"},{"day":"2024-05-22"},{"day":"2024-05-23"},{"day":"2024-05-24"},{"day":"2024-05-26"},{"day":"2024-05-27"},{"day":"2024-05-28"},{"day":"2024-05-29"},{"day":"2024-05-30"},{"day":"2024-05-31"},{"day":"2024-06-02"},{"day":"2024-06-03"},{"day":"2024-06-04"},{"day":"2024-06-05"},{"day":"2024-06-06"},{"day":"2024-06-07"},{"day":"2024-06-09"},{"day":"2024-06-10"},{"day":"2024-06-11"},{"day":"2024-06-12"},{"day":"2024-06-13"},{"day":"2024-06-14"},{"day":"2024-06-16"},{"day":"2024-06-17"},{"day":"2024-06-18"},{"day":"2024-06-19"},{"day":"2024-06-20"},{"day":"2024-06-21"},{"day":"2024-06-23"},{"day":"2024-06-24"},{"day":"2024-06-25"},{"day":"2024-06-26"},{"day":"2024-06-27"},{"day":"2024-06-28"},{"day":"2024-06-30"},{"day":"2024-07-01"},{"day":"2024-07-02"},{"day":"2024-07-03"},{"day":"2024-07-04"},{"day":"2024-07-05"},{"day":"2024-07-07"},{"day":"2024-07-08"},{"day":"2024-07-09"},{"day":"2024-07-10"},{"day":"2024-07-11"},{"day":"2024-07-12"},{"day":"2024-07-14"},{"day":"2024-07-15"},{"day":"2024-07-16"},{"day":"2024-07-17"},{"day":"2024-07-18"},{"day":"2024-07-19"},{"day":"2024-07-21"},{"day":"2024-07-22"},{"day":"2024-07-23"},{"day":"2024-07-24"},{"day":"2024-07-25"},{"day":"2024-07-26"},{"day":"2024-07-28"},{"day":"2024-07-29"},{"day":"2024-07-30"},{"day":"2024-07-31"},{"day":"2024-08-01"},{"day":"2024-08-02"},{"day":"2024-08-04"},{"day":"2024-08-05"},{"day":"2024-08-06"},{"day":"2024-08-07"},{"day":"2024-08-08"},{"day":"2024-08-09"},{"day":"2024-08-11"},{"day":"2024-08-12"},{"day":"2024-08-13"},{"day":"2024-08-14"},{"day":"2024-08-15"},{"day":"2024-08-16"},{"day":"2024-08-18"},{"day":"2024-08-19"},{"day":"2024-08-20"},{"day":"2024-08-21"},{"day":"2024-08-22"},{"day":"2024-08-23"},{"day":"2024-08-25"},{"day":"2024-08-26"},{"day":"2024-08-27"},{"day":"2024-08-28"},{"day":"2024-08-29"},{"day":"2024-08-30"},{"day":"2024-09-01"},{"day":"2024-09-02"},{"day":"2024-09-03"},{"day":"2024-09-04"},{"day":"2024-09-05"},{"day":"2024-09-06"},{"day":"2024-09-08"},{"day":"2024-09-09"},{"day":"2024-09-10"},{"day":"2024-09-11"},{"day":"2024-09-12"},{"day":"2024-09-13"},{"day":"2024-09-15"},{"day":"2024-09-16"},{"day":"2024-09-17"},{"day":"2024-09-18"},{"day":"2024-09-19"},{"day":"2024-09-20"},{"day":"2024-09-22"},{"day":"2024-09-23"},{"day":"2024-09-24"},{"day":"2024-09-25"},{"day":"2024-09-26"},{"day":"2024-09-27"}]