Charming apartment Siesta with swimming pool
Rasopasno, Croatia
Gallery
Overview
4.92
(4)
4 guests
2 beds
1 bedroom
Swimming pool
3500 m from sea
Wi-Fi
If you are looking for a traditionally built and with a lot of taste decorated apartment, this completely new in 2021 and comfortable ground floor apartment Siesta is perfect for you. Apartment Siesta is located in small village Rasopasno on Island Krk, just 3500 meters from beach. Unique fe
atures of the apartment are swimming pool, big outdoor terrace with grill and sundeck, completely fenced garden and comfortable and modern indoors. Apartment can accommodate up to 4 people.
Once you walk into the apartment you will instantly feel very cosy and relaxed. Every part of this beautiful apartment is designed with a lot of feeling and eye for detail. Heart of the inside of the apartment is common living are with kitchen and living room. Living room is equipped with big and cosy sofa, which can be transformed into comfortable sleeping are. Living room is also equipped with TV with satellite programs.
Kitchen is fully equipped with utensils, pots, cutlery, dish clothes, dishwasher, cooking board, oven, kitchen hood, refrigerator with freezer, coffee machine and electric kettle. By spacy kitchen is also dining area with table for 4 people.
Apartment offers one bedroom with king sized bed and large wardrobe. Room also has own air conditioning and mosquito nets, which will guarantee you a good night sleep. Beds in the apartment are always prepared for guests with linen. Apartment has one bathroom, which is equipped with a shower, toilet, basin, hair dryer and towels for every guest.
Garden is very spacious and completely fenced, which will give you complete privacy. One of the main features in the garden is large swimming pool with sundeck and sun chairs. You also have at your disposal grill, lounge sofa and comfortable dining table for four people. We are sure you will find a perfect spot to read a book, lie in the sun or enjoy the best glass of vine.
Apartment Siesta is equipped with air conditioning in every room, mosquito nets, shutters, complete Wi-Fi coverage, SAT TV, washing machine, bed linens and towels. Your car will be safely parked in a private parking located by the house.
Policies
Pets not allowed
Smoking not allowed
Events allowed upon request
Rental policy
Rental price includes:
Accommodation, air conditioning, bathroom towels, bed linens, cleaning on departure, electricity, garden maintenance, heating, internet access, parking, pool maintenance, registration fee, tourist tax, use of grill, use of washing machine, water.
Advance payment of 30%: By booking.
Remaining payment of 70%: 21 days before arrival.
Prices
| From | To | Daily price | Weekly price | Min. Stay |
| --- | --- | --- | --- | --- |
| 01 Jan 2023 | 02 Jun 2023 | €150 | €1,050 | 7 nights |
| 03 Jun 2023 | 30 Jun 2023 | €170 | €1,190 | 7 nights |
| 01 Jul 2023 | 25 Aug 2023 | €220 | €1,540 | 7 nights |
| 26 Aug 2023 | 01 Sep 2023 | €180 | €1,260 | 7 nights |
| 02 Sep 2023 | 08 Sep 2023 | €170 | €1,190 | 7 nights |
| 09 Sep 2023 | 31 Dec 2023 | €150 | €1,050 | 7 nights |
Distances
Tourist Info Centre
3000 m
Reviews
4.92
(4)
Gerd E.
Appartement sehr schön, sehr gut ausgestattet, alles vorhanden was notwendig ist. Pool super. Sehr sauber. Wir waren die ersten Gäste, hoffentlich bleibt es so. Würden es wieder mieten.
Charming apartment Siesta with swimming pool
11-07-2021
Hans D.
Der Gastgeber ist sehr nett und hilfsbereit. Top Unterkunft. Gerne wieder.
Charming apartment Siesta with swimming pool
25-07-2021
Camilla Skovbjerg Jensen
Ny og meget veludstyret bolig. Skønt med den private pool og de udendørs omgivelser. Boligen er ikke stor, men fordi man har der udendørs areal, betyder det ikke noget. Der er Ca 10 minutters kørsel til Malinska, hvor man kan bade i havet.
Charming apartment Siesta with swimming pool
19-07-2022
Jennifer Hyseni
Wunderschöne Ferienwohnung mit allem, was man braucht für einen schönen Urlaub! Wir kommen sehr gerne wieder!
Charming apartment Siesta with swimming pool
09-08-2022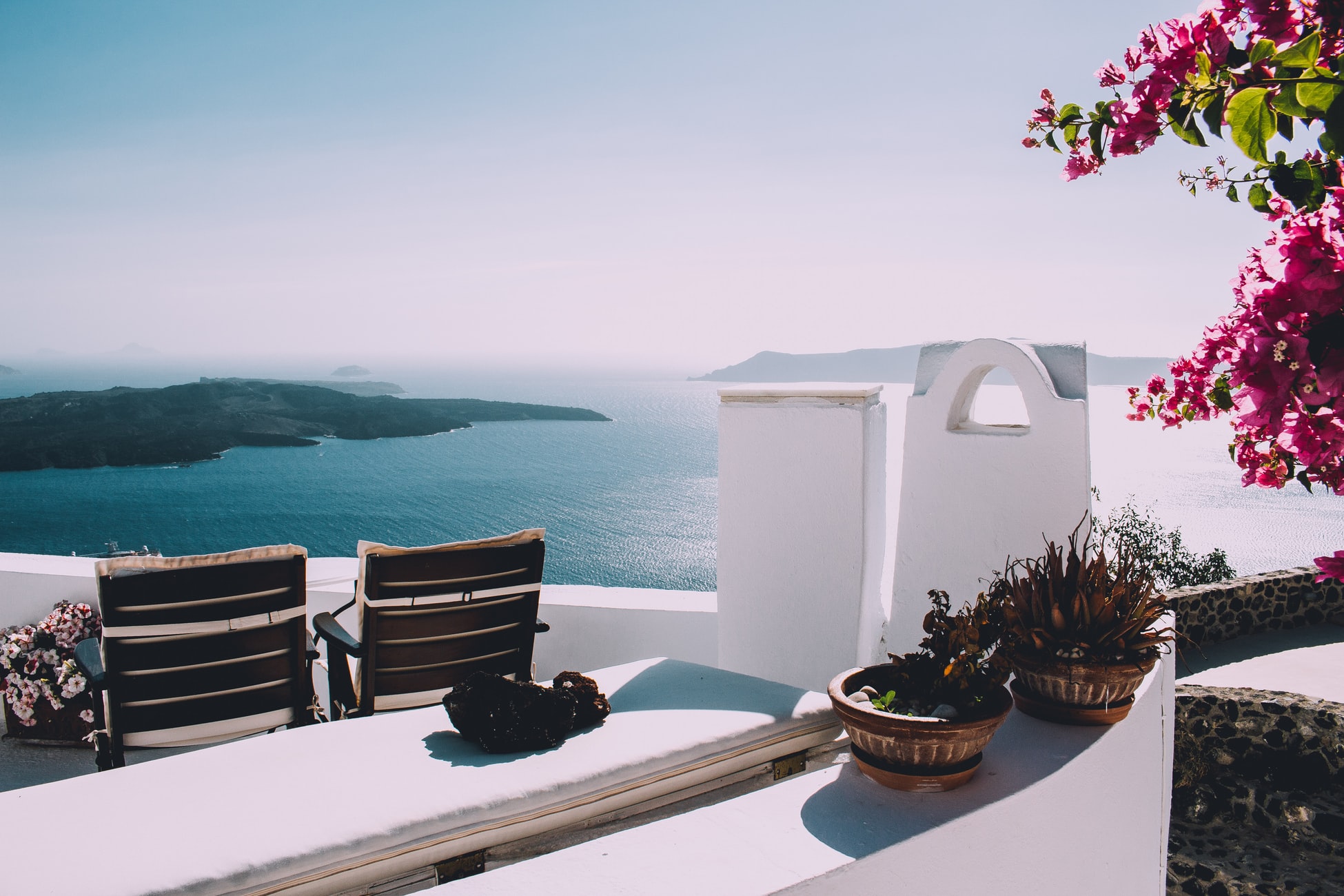 [{"day":"2023-03-24"},{"day":"2023-03-26"},{"day":"2023-03-27"},{"day":"2023-03-28"},{"day":"2023-03-29"},{"day":"2023-03-30"},{"day":"2023-03-31"},{"day":"2023-04-02"},{"day":"2023-04-03"},{"day":"2023-04-04"},{"day":"2023-04-05"},{"day":"2023-04-06"},{"day":"2023-04-07"},{"day":"2023-04-09"},{"day":"2023-04-10"},{"day":"2023-04-11"},{"day":"2023-04-12"},{"day":"2023-04-13"},{"day":"2023-04-14"},{"day":"2023-04-16"},{"day":"2023-04-17"},{"day":"2023-04-18"},{"day":"2023-04-19"},{"day":"2023-04-20"},{"day":"2023-04-21"},{"day":"2023-04-23"},{"day":"2023-04-24"},{"day":"2023-04-25"},{"day":"2023-04-26"},{"day":"2023-04-27"},{"day":"2023-04-28"},{"day":"2023-04-30"},{"day":"2023-05-01"},{"day":"2023-05-02"},{"day":"2023-05-03"},{"day":"2023-05-04"},{"day":"2023-05-05"},{"day":"2023-05-07"},{"day":"2023-05-08"},{"day":"2023-05-09"},{"day":"2023-05-10"},{"day":"2023-05-11"},{"day":"2023-05-12"},{"day":"2023-05-14"},{"day":"2023-05-15"},{"day":"2023-05-16"},{"day":"2023-05-17"},{"day":"2023-05-18"},{"day":"2023-05-19"},{"day":"2023-05-21"},{"day":"2023-05-22"},{"day":"2023-05-23"},{"day":"2023-05-24"},{"day":"2023-05-25"},{"day":"2023-05-26"},{"day":"2023-05-28"},{"day":"2023-05-29"},{"day":"2023-05-30"},{"day":"2023-05-31"},{"day":"2023-06-01"},{"day":"2023-06-02"},{"day":"2023-06-04"},{"day":"2023-06-05"},{"day":"2023-06-06"},{"day":"2023-06-07"},{"day":"2023-06-08"},{"day":"2023-06-09"},{"day":"2023-06-11"},{"day":"2023-06-12"},{"day":"2023-06-13"},{"day":"2023-06-14"},{"day":"2023-06-15"},{"day":"2023-06-16"},{"day":"2023-06-18"},{"day":"2023-06-19"},{"day":"2023-06-20"},{"day":"2023-06-21"},{"day":"2023-06-22"},{"day":"2023-06-23"},{"day":"2023-06-25"},{"day":"2023-06-26"},{"day":"2023-06-27"},{"day":"2023-06-28"},{"day":"2023-06-29"},{"day":"2023-06-30"},{"day":"2023-07-02"},{"day":"2023-07-03"},{"day":"2023-07-04"},{"day":"2023-07-05"},{"day":"2023-07-06"},{"day":"2023-07-07"},{"day":"2023-07-09"},{"day":"2023-07-10"},{"day":"2023-07-11"},{"day":"2023-07-12"},{"day":"2023-07-13"},{"day":"2023-07-14"},{"day":"2023-07-16"},{"day":"2023-07-17"},{"day":"2023-07-18"},{"day":"2023-07-19"},{"day":"2023-07-20"},{"day":"2023-07-21"},{"day":"2023-07-23"},{"day":"2023-07-24"},{"day":"2023-07-25"},{"day":"2023-07-26"},{"day":"2023-07-27"},{"day":"2023-07-28"},{"day":"2023-07-30"},{"day":"2023-07-31"},{"day":"2023-08-01"},{"day":"2023-08-02"},{"day":"2023-08-03"},{"day":"2023-08-04"},{"day":"2023-08-06"},{"day":"2023-08-07"},{"day":"2023-08-08"},{"day":"2023-08-09"},{"day":"2023-08-10"},{"day":"2023-08-11"},{"day":"2023-08-13"},{"day":"2023-08-14"},{"day":"2023-08-15"},{"day":"2023-08-16"},{"day":"2023-08-17"},{"day":"2023-08-18"},{"day":"2023-08-20"},{"day":"2023-08-21"},{"day":"2023-08-22"},{"day":"2023-08-23"},{"day":"2023-08-24"},{"day":"2023-08-25"},{"day":"2023-08-27"},{"day":"2023-08-28"},{"day":"2023-08-29"},{"day":"2023-08-30"},{"day":"2023-08-31"},{"day":"2023-09-01"},{"day":"2023-09-03"},{"day":"2023-09-04"},{"day":"2023-09-05"},{"day":"2023-09-06"},{"day":"2023-09-07"},{"day":"2023-09-08"},{"day":"2023-09-10"},{"day":"2023-09-11"},{"day":"2023-09-12"},{"day":"2023-09-13"},{"day":"2023-09-14"},{"day":"2023-09-15"},{"day":"2023-09-17"},{"day":"2023-09-18"},{"day":"2023-09-19"},{"day":"2023-09-20"},{"day":"2023-09-21"},{"day":"2023-09-22"},{"day":"2023-09-24"},{"day":"2023-09-25"},{"day":"2023-09-26"},{"day":"2023-09-27"},{"day":"2023-09-28"},{"day":"2023-09-29"},{"day":"2023-10-01"},{"day":"2023-10-02"},{"day":"2023-10-03"},{"day":"2023-10-04"},{"day":"2023-10-05"},{"day":"2023-10-06"},{"day":"2023-10-08"},{"day":"2023-10-09"},{"day":"2023-10-10"},{"day":"2023-10-11"},{"day":"2023-10-12"},{"day":"2023-10-13"},{"day":"2023-10-15"},{"day":"2023-10-16"},{"day":"2023-10-17"},{"day":"2023-10-18"},{"day":"2023-10-19"},{"day":"2023-10-20"},{"day":"2023-10-22"},{"day":"2023-10-23"},{"day":"2023-10-24"},{"day":"2023-10-25"},{"day":"2023-10-26"},{"day":"2023-10-27"},{"day":"2023-10-29"},{"day":"2023-10-30"},{"day":"2023-10-31"},{"day":"2023-11-01"},{"day":"2023-11-02"},{"day":"2023-11-03"},{"day":"2023-11-05"},{"day":"2023-11-06"},{"day":"2023-11-07"},{"day":"2023-11-08"},{"day":"2023-11-09"},{"day":"2023-11-10"},{"day":"2023-11-12"},{"day":"2023-11-13"},{"day":"2023-11-14"},{"day":"2023-11-15"},{"day":"2023-11-16"},{"day":"2023-11-17"},{"day":"2023-11-19"},{"day":"2023-11-20"},{"day":"2023-11-21"},{"day":"2023-11-22"},{"day":"2023-11-23"},{"day":"2023-11-24"},{"day":"2023-11-26"},{"day":"2023-11-27"},{"day":"2023-11-28"},{"day":"2023-11-29"},{"day":"2023-11-30"},{"day":"2023-12-01"},{"day":"2023-12-03"},{"day":"2023-12-04"},{"day":"2023-12-05"},{"day":"2023-12-06"},{"day":"2023-12-07"},{"day":"2023-12-08"},{"day":"2023-12-10"},{"day":"2023-12-11"},{"day":"2023-12-12"},{"day":"2023-12-13"},{"day":"2023-12-14"},{"day":"2023-12-15"},{"day":"2023-12-17"},{"day":"2023-12-18"},{"day":"2023-12-19"},{"day":"2023-12-20"},{"day":"2023-12-21"},{"day":"2023-12-22"},{"day":"2023-12-24"},{"day":"2023-12-25"},{"day":"2023-12-26"},{"day":"2023-12-27"},{"day":"2023-12-28"},{"day":"2023-12-29"},{"day":"2023-12-31"}]
[{"day":"2023-03-24"},{"day":"2023-03-26"},{"day":"2023-03-27"},{"day":"2023-03-28"},{"day":"2023-03-29"},{"day":"2023-03-30"},{"day":"2023-03-31"},{"day":"2023-04-02"},{"day":"2023-04-03"},{"day":"2023-04-04"},{"day":"2023-04-05"},{"day":"2023-04-06"},{"day":"2023-04-07"},{"day":"2023-04-09"},{"day":"2023-04-10"},{"day":"2023-04-11"},{"day":"2023-04-12"},{"day":"2023-04-13"},{"day":"2023-04-14"},{"day":"2023-04-16"},{"day":"2023-04-17"},{"day":"2023-04-18"},{"day":"2023-04-19"},{"day":"2023-04-20"},{"day":"2023-04-21"},{"day":"2023-04-23"},{"day":"2023-04-24"},{"day":"2023-04-25"},{"day":"2023-04-26"},{"day":"2023-04-27"},{"day":"2023-04-28"},{"day":"2023-04-30"},{"day":"2023-05-01"},{"day":"2023-05-02"},{"day":"2023-05-03"},{"day":"2023-05-04"},{"day":"2023-05-05"},{"day":"2023-05-07"},{"day":"2023-05-08"},{"day":"2023-05-09"},{"day":"2023-05-10"},{"day":"2023-05-11"},{"day":"2023-05-12"},{"day":"2023-05-14"},{"day":"2023-05-15"},{"day":"2023-05-16"},{"day":"2023-05-17"},{"day":"2023-05-18"},{"day":"2023-05-19"},{"day":"2023-05-21"},{"day":"2023-05-22"},{"day":"2023-05-23"},{"day":"2023-05-24"},{"day":"2023-05-25"},{"day":"2023-05-26"},{"day":"2023-05-28"},{"day":"2023-05-29"},{"day":"2023-05-30"},{"day":"2023-05-31"},{"day":"2023-06-01"},{"day":"2023-06-02"},{"day":"2023-06-04"},{"day":"2023-06-05"},{"day":"2023-06-06"},{"day":"2023-06-07"},{"day":"2023-06-08"},{"day":"2023-06-09"},{"day":"2023-06-11"},{"day":"2023-06-12"},{"day":"2023-06-13"},{"day":"2023-06-14"},{"day":"2023-06-15"},{"day":"2023-06-16"},{"day":"2023-06-18"},{"day":"2023-06-19"},{"day":"2023-06-20"},{"day":"2023-06-21"},{"day":"2023-06-22"},{"day":"2023-06-23"},{"day":"2023-06-25"},{"day":"2023-06-26"},{"day":"2023-06-27"},{"day":"2023-06-28"},{"day":"2023-06-29"},{"day":"2023-06-30"},{"day":"2023-07-02"},{"day":"2023-07-03"},{"day":"2023-07-04"},{"day":"2023-07-05"},{"day":"2023-07-06"},{"day":"2023-07-07"},{"day":"2023-07-09"},{"day":"2023-07-10"},{"day":"2023-07-11"},{"day":"2023-07-12"},{"day":"2023-07-13"},{"day":"2023-07-14"},{"day":"2023-07-16"},{"day":"2023-07-17"},{"day":"2023-07-18"},{"day":"2023-07-19"},{"day":"2023-07-20"},{"day":"2023-07-21"},{"day":"2023-07-23"},{"day":"2023-07-24"},{"day":"2023-07-25"},{"day":"2023-07-26"},{"day":"2023-07-27"},{"day":"2023-07-28"},{"day":"2023-07-30"},{"day":"2023-07-31"},{"day":"2023-08-01"},{"day":"2023-08-02"},{"day":"2023-08-03"},{"day":"2023-08-04"},{"day":"2023-08-06"},{"day":"2023-08-07"},{"day":"2023-08-08"},{"day":"2023-08-09"},{"day":"2023-08-10"},{"day":"2023-08-11"},{"day":"2023-08-13"},{"day":"2023-08-14"},{"day":"2023-08-15"},{"day":"2023-08-16"},{"day":"2023-08-17"},{"day":"2023-08-18"},{"day":"2023-08-20"},{"day":"2023-08-21"},{"day":"2023-08-22"},{"day":"2023-08-23"},{"day":"2023-08-24"},{"day":"2023-08-25"},{"day":"2023-08-27"},{"day":"2023-08-28"},{"day":"2023-08-29"},{"day":"2023-08-30"},{"day":"2023-08-31"},{"day":"2023-09-01"},{"day":"2023-09-03"},{"day":"2023-09-04"},{"day":"2023-09-05"},{"day":"2023-09-06"},{"day":"2023-09-07"},{"day":"2023-09-08"},{"day":"2023-09-10"},{"day":"2023-09-11"},{"day":"2023-09-12"},{"day":"2023-09-13"},{"day":"2023-09-14"},{"day":"2023-09-15"},{"day":"2023-09-17"},{"day":"2023-09-18"},{"day":"2023-09-19"},{"day":"2023-09-20"},{"day":"2023-09-21"},{"day":"2023-09-22"},{"day":"2023-09-24"},{"day":"2023-09-25"},{"day":"2023-09-26"},{"day":"2023-09-27"},{"day":"2023-09-28"},{"day":"2023-09-29"},{"day":"2023-10-01"},{"day":"2023-10-02"},{"day":"2023-10-03"},{"day":"2023-10-04"},{"day":"2023-10-05"},{"day":"2023-10-06"},{"day":"2023-10-08"},{"day":"2023-10-09"},{"day":"2023-10-10"},{"day":"2023-10-11"},{"day":"2023-10-12"},{"day":"2023-10-13"},{"day":"2023-10-15"},{"day":"2023-10-16"},{"day":"2023-10-17"},{"day":"2023-10-18"},{"day":"2023-10-19"},{"day":"2023-10-20"},{"day":"2023-10-22"},{"day":"2023-10-23"},{"day":"2023-10-24"},{"day":"2023-10-25"},{"day":"2023-10-26"},{"day":"2023-10-27"},{"day":"2023-10-29"},{"day":"2023-10-30"},{"day":"2023-10-31"},{"day":"2023-11-01"},{"day":"2023-11-02"},{"day":"2023-11-03"},{"day":"2023-11-05"},{"day":"2023-11-06"},{"day":"2023-11-07"},{"day":"2023-11-08"},{"day":"2023-11-09"},{"day":"2023-11-10"},{"day":"2023-11-12"},{"day":"2023-11-13"},{"day":"2023-11-14"},{"day":"2023-11-15"},{"day":"2023-11-16"},{"day":"2023-11-17"},{"day":"2023-11-19"},{"day":"2023-11-20"},{"day":"2023-11-21"},{"day":"2023-11-22"},{"day":"2023-11-23"},{"day":"2023-11-24"},{"day":"2023-11-26"},{"day":"2023-11-27"},{"day":"2023-11-28"},{"day":"2023-11-29"},{"day":"2023-11-30"},{"day":"2023-12-01"},{"day":"2023-12-03"},{"day":"2023-12-04"},{"day":"2023-12-05"},{"day":"2023-12-06"},{"day":"2023-12-07"},{"day":"2023-12-08"},{"day":"2023-12-10"},{"day":"2023-12-11"},{"day":"2023-12-12"},{"day":"2023-12-13"},{"day":"2023-12-14"},{"day":"2023-12-15"},{"day":"2023-12-17"},{"day":"2023-12-18"},{"day":"2023-12-19"},{"day":"2023-12-20"},{"day":"2023-12-21"},{"day":"2023-12-22"},{"day":"2023-12-24"},{"day":"2023-12-25"},{"day":"2023-12-26"},{"day":"2023-12-27"},{"day":"2023-12-28"},{"day":"2023-12-29"},{"day":"2023-12-31"}]