Residencia La Famiglia with heated swimming pool and beautiful Seaview
Klimno, Croatia
Gallery
Overview
4.97
(6)
10 guests
5 beds
5 bedrooms
Swimming pool
370 m from sea
Wi-Fi
The Residencia La Famiglia is an ideal villa for larger groups as it has five bedrooms and six bathrooms. It is located only 300 m from the sea on a hill on the outskirts of the village Klimno, which offers a beautiful view of Soline Bay. It offers a heated pool and a large outdoor bar. The
villa is fully fenced and offers a great deal of privacy.
The Residencia La Famiglia consists of four separate apartments. Each unit is fully equipped as an apartment. The entire villa has five bedrooms, six bathrooms, four kitchens and living rooms. Each apartment also has a balcony overlooking the sea. The villa is for rent exclusively as a whole.
The largest apartment is 100 m2 in size and spreads over three floors. On the ground floor there is a bedroom with a private bathroom. The bedroom is equipped with air conditioning, TV and separate wardrobe. From the bedroom there is also an exit to the terrace with a large lounge set, located right by the pool. The first floor of the apartment has a spacious common area with a modern kitchen, a dining area for 6 people, a living room with a fireplace and a TV and a bathroom. From the space you also access a spacious terrace with dining table for 6 people. On the second floor of the apartment is another bedroom with private bathroom. Also from this bedroom is a panoramic view of Soline Bay.
The other three apartments are equally large and comprise of common area with a kitchen, a dining room and a living room with TV, bedroom and a bathroom. All rooms in the apartments are air-conditioned. All also have access to a balcony overlooking the bay.
The villa has all the appliances a modern housewife needs - in the bathroom you can find a washing machine, in the kitchens a dishwasher, an oven, an electric hob, a microwave, a coffee machine, a toaster, a refrigerator and a freezer. Wi-Fi is available everywhere. The villa is fully air-conditioned and also has underfloor heating in the bathrooms and a fireplace for heating in the spring and fall months. Also, because of the heated pool, it is well suited for pre- and post-season holidays.
The estate of Residencia La Famiglia is fully fenced and located on a hill near the village of Klimno. It is just the right distance to avoid the hustle and bustle, while still in walking distance to the sea and the village. The surroundings of the house are designed to provide a cozy atmosphere for socializing by the spacious, heated pool or at a bar that is ideal for preparing food or evening socializing for all guests of the house. The pool is 7.5x3 m large, with several sun beds and umbrellas. The bar is equipped with a bar, refrigerator, radio and sink. At the bar you will find big stone barbecue and table for 12 people. Because the villa is fully fenced, it is also ideal for pets. The villa also has a fenced and illuminated parking space for several cars.
Policies
Pets allowed
Smoking not allowed
Events allowed upon request
Rental policy
Rental price includes:
Accommodation, air conditioning, bathroom towels, bed linens, cleaning on departure, electricity, garden maintenance, heating, internet access, parking, pool maintenance, registration fee, tourist tax, use of baby bed, use of baby chair, use of grill, use of washing machine, water.
Advance payment of 30%: By booking.
Remaining payment of 70%: Payable on arrival in cash (€).
COVID-19:
Change your dates for free if restrictions mean you can't travel. If regional or international restrictions mean you can't travel to your destination, we'll move your booking to an alternative date with no additional fees
If you are due to be travelling to an Adria Villas vacation rental or are currently deciding whether to book, then please relax as you are in good hands. If the government imposes restrictions that mean you are unable to travel due to the Coronavirus, then we will change your dates for the same vacation rental with no admin fees applied.

In summary this means that:
- You will not lose your payment, it will be transferred to your replacement booking for the same vacation rental.
- The cost of your rental will remain the same, regardless of future price increases. We are also waiving all admin fees for amending dates for bookings affected by Covid19. Should you wish to book more expensive dates for your replacement booking then you simply pay the difference.
- You can still look forward to your Adria Villas vacation rental experience.
We recommed that you arrange Covid19 specific insurance with one of the insurance companys.
Prices
| From | To | Daily price | Weekly price | Min. Stay |
| --- | --- | --- | --- | --- |
| 01 Jan 2022 | 07 Jan 2022 | €329 | €2,303 | 7 nights |
| 08 Jan 2022 | 25 Mar 2022 | €140 | €980 | 7 nights |
| 26 Mar 2022 | 06 May 2022 | €270 | €1,890 | 7 nights |
| 07 May 2022 | 13 May 2022 | €290 | €2,030 | 7 nights |
| 14 May 2022 | 18 May 2022 | €290 | €2,030 | 5 nights |
| 19 May 2022 | 03 Jun 2022 | €290 | €2,030 | 7 nights |
| 04 Jun 2022 | 17 Jun 2022 | €350 | €2,450 | 7 nights |
| 18 Jun 2022 | 01 Jul 2022 | €480 | €3,360 | 7 nights |
| 02 Jul 2022 | 16 Aug 2022 | €550 | €3,850 | 7 nights |
| 17 Aug 2022 | 19 Aug 2022 | €550 | €3,850 | 3 nights |
| 20 Aug 2022 | 26 Aug 2022 | €550 | €3,850 | 7 nights |
| 27 Aug 2022 | 02 Sep 2022 | €390 | €2,730 | 7 nights |
| 03 Sep 2022 | 08 Sep 2022 | €390 | €2,730 | 5 nights |
| 09 Sep 2022 | 09 Sep 2022 | €390 | €2,730 | 7 nights |
| 10 Sep 2022 | 21 Oct 2022 | €290 | €2,030 | 7 nights |
| 22 Oct 2022 | 23 Dec 2022 | €140 | €980 | 7 nights |
| 24 Dec 2022 | 30 Dec 2022 | €350 | €2,450 | 7 nights |
Distances
Tourist Info Centre
800 m
Reviews
4.97
(6)
Alexander W.
Sehr gute Ausstattung - hier denkt der Vermieter mit - unaufdringliche Betreuung; schöne Aussicht aufs Meer. Perfekter Ausgangspunkt um die Insel zu erkunden und zwischendurch oder abends sich am Pool und Grill zu erholen.
Residencia La Famiglia with heated swimming pool and beautiful Seaview
25-07-2020
 Ivan L.
Top, toller Eigentümer, habe uns sogar aus München Kaffee mitgebracht !!! Klasse Anlage.
Residencia La Famiglia with heated swimming pool and beautiful Seaview
24-07-2020
Maria B.
Es hat uns dort an nichts gefehlt, alles super ausgestattet und alles vom feinsten gemacht. Wir waren dort mit 3 Familien, alle mit Kindern und wir haben uns dort super wohl gefühlt. Es war genau perfekt für uns, da es dort 3 Wohneinheiten gab. Die größte, war der Hauptaufenthaltsort zum gemeinsamen frühstücken und verweilen. Die anderen beiden Wohnungen (1 mit einem Schlafzimmer, Wohnzimmer, kleine Küche, Essbereich. Die andere Wohnung hat 2 Schlafzimmer aufgeteilt in 2 Etagen mit jeweils einer Küche, Essbereich und kleinem Wohnzimmer) waren ebenfalls super ausgestattet. Moderne Einbauschränke überall sowie Bäder. Grillecke mit Bar ist ebenfalls ausgestattet mit Kühlschrank, Gläser,... Es war einfach perfekt! Sehr empfehlenswert! Die deutschsprachigen Gastgeber sind super nett.
Residencia La Famiglia with heated swimming pool and beautiful Seaview
05-06-2021
Ulrike D.
Wir waren als Familie mit 8 Erwachsenen und 2 Kindern dort. Die Ausstattung ist absolut top!! Traumhafter Ausblick aufs Meer. Sehr angenehme Vermieter, sehr freundlich und hilfsbereit!! Absolut empfehlenswert und jederzeit gerne wieder
Residencia La Famiglia with heated swimming pool and beautiful Seaview
23-08-2021
Hans-Peter K.
Eine wundervolle, sehr gepflegte und hochwertige Anlage, welche sehr gut ausgestattet ist mit all den notwendigen Küchenutensilien und sonstigen Kleinigkeiten. Super tolle und nette Vermieter, welche direkt in der Nachbarschaft wohnen, runden den Gesamteindruck ab. Es gibt nichts was wir hier vermisst hätten. Weiter so, wir kommen gerne wieder. Liebe Grüße
Residencia La Famiglia with heated swimming pool and beautiful Seaview
03-09-2021
Peter Z.
Great house for a family vacation. Pool is great, Seaview as well and grilling place with bar on top. House and house equipment, pool, Seaview, grill place and bar, apartments.
Residencia La Famiglia with heated swimming pool and beautiful Seaview
26-09-2021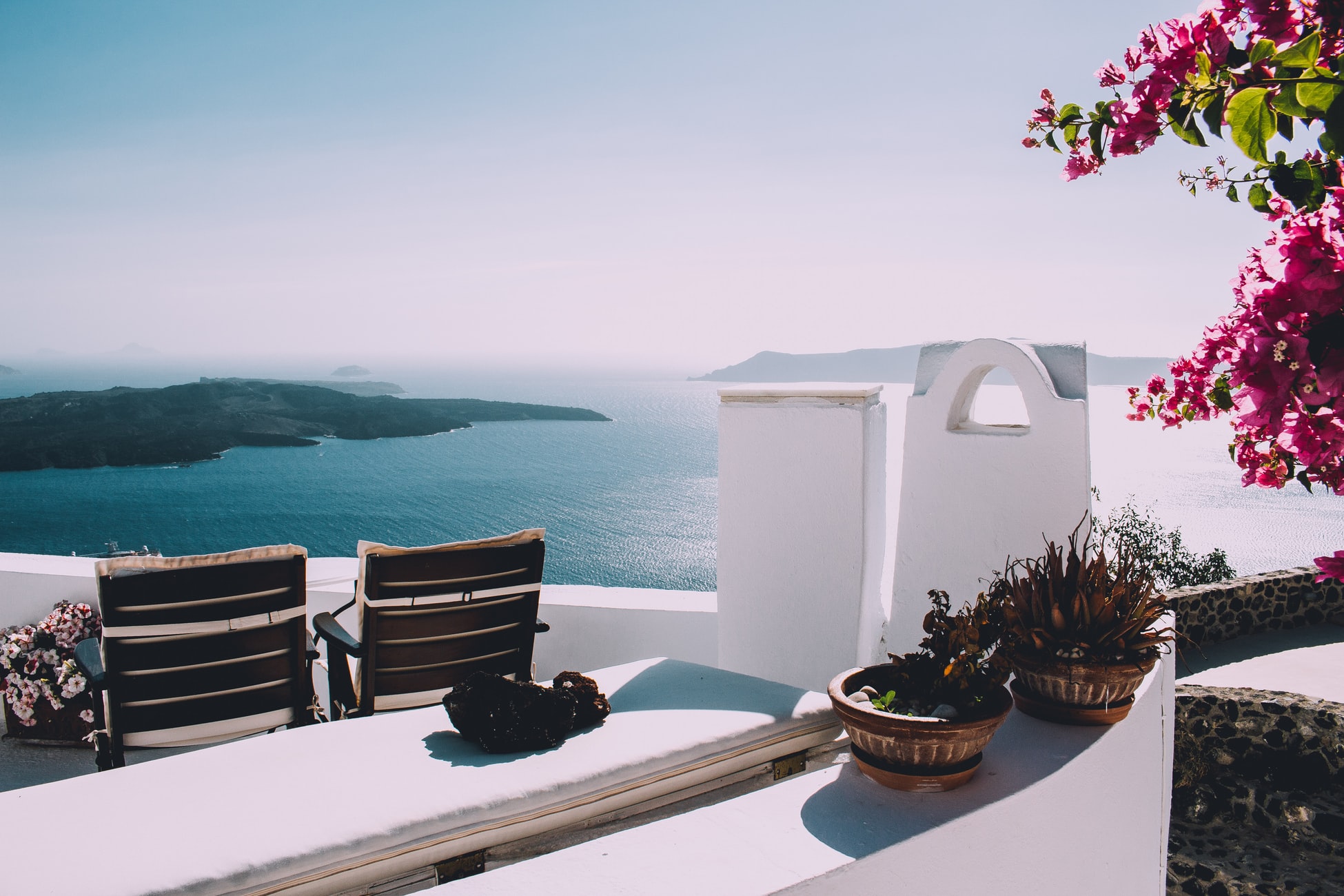 [{"day":"2022-07-17"},{"day":"2022-07-18"},{"day":"2022-07-19"},{"day":"2022-07-20"},{"day":"2022-07-21"},{"day":"2022-07-22"}]
[{"day":"2022-07-17"},{"day":"2022-07-18"},{"day":"2022-07-19"},{"day":"2022-07-20"},{"day":"2022-07-21"},{"day":"2022-07-22"}]