Villa Bella Vista with an infinity heated pool, sauna & Seaview
Vrbnik, Croatia
Gallery
Overview
4.94
(3)
8 guests
4 beds
3 bedrooms
Swimming pool
300 m from sea
Wi-Fi
Villa Bella Vista is located in Vrbnik on Island Krk. Vrbnik is one of the most picturesque old cities on the Croatian coast and the view you will have from Villa Bella Vista is really one of a kind. In addition to a new, contemporary villa you will have at your disposa
l a heated infinity pool, sauna, outdoor kitchen and so many more. Villa can accommodate up to 8 people. One of main features of Villa Bella Vista is her open living space from where you have an open view to the city Virbnik. Villa offers 160 m2 of living space on a 450 m2 fenced plot. In the main living area you will find an open plan kitchen and living room facing the outside area. In the kitchen you will find all modern appliances: coffee maker, espresso machine, dishes and utensils, ice maker, microwave, toaster, oven, dishwasher and stove. Dining area is equipped with a table for eight. Living area is equipped with a large sofa, facing both – TV and a beautiful sea view. The sofa in the living room also serves as an additional bed for two people. In Villa Bella Vista you will find three beautiful and comfortable bedrooms, each with its own bathroom. Two bedrooms are equipped with a double bed and one with two single beds. Each bedroom also has its own TV. One of the special features in one of the bedrooms is a free-standing bathtub from which you can also admire the beautiful view to the sea and city Vrbnik. The main feature of the outdoor area is the 24 m², 1.5 m deep heated infinity pool and has a salinator-pool. By the pool you will have six deckchairs for sunbathing at your disposal. Two deckchairs are available upon request, but you can also enjoy hanging deckchairs. For your summer cooking you will for sure use a completely covered outside kitchen, which is equipped with a gas grill, charcoal grill, oven and table with six chairs. You will also be delighted by the sauna, where you will be able to completely relax and enjoy the peace and quiet. Other facilities include a washing machine, iron and separate toilet and underfloor heating with a heat pump. All rooms in the villa are air-conditioned and have Wi-Fi access. Villa Bella Vista is fully fenced and offers 3 private parking spaces. There is also enough space to store your bicycles, if necessary you can also clean them. We are also friendly towards e-cars as we offer an electric charging station. Vrbnik is an old town, built on a 50 m high cave, known for its rich gastronomic offer and winemaking. Be sure to visit it and take a walk in this unusual town, get to know the island's culture and tradition. And finally, don't forget to squeeze through the narrowest street in the world, only 50 cm wide: it's called Klančić!
Policies
Pets not allowed
Smoking not allowed
Events allowed upon request
Rental policy
Rental price includes:
Accommodation, air conditioning, bathroom towels, bed linens, cleaning on departure, electricity, garden maintenance, heating, internet access, parking, pool maintenance, registration fee, tourist tax, use of baby bed, use of baby chair, use of grill, use of washing machine, water, car charger, sauna maintenance.
Advance payment of 30%: By booking.
Remaining payment of 70%: Payable on arrival in cash (€).
Prices
From
To
Daily price
Weekly price
Min. Stay
01 Jan 2024
17 May 2024

€390

€312

€2,730

€2,184

5 nights
18 May 2024
21 Jun 2024

€440

€352

€3,080

€2,464

7 nights
22 Jun 2024
28 Jun 2024

€340

€2,380

7 nights
29 Jun 2024
05 Jul 2024

€760

€608

€5,320

€4,256

7 nights
06 Jul 2024
23 Aug 2024

€830

€664

€5,810

€4,648

7 nights
24 Aug 2024
30 Aug 2024

€760

€608

€5,320

€4,256

7 nights
31 Aug 2024
06 Sep 2024

€550

€440

€3,850

€3,080

7 nights
07 Sep 2024
20 Sep 2024

€440

€352

€3,080

€2,464

7 nights
21 Sep 2024
27 Dec 2024

€390

€312

€2,730

€2,184

5 nights
Reviews
4.94
(3)
Antonia Wegner
Die Villa Goldfisch ist eine richtig tolle Unterkunft, sehr stil- und geschmackvoll eingerichtet, sehr sauber (sowohl innen als auch draußen), mit tollem Pool und mit wirklich allem ausgestattet was man benötigt - sogar mit Dingen, die nicht selbstverständlich sind (Strandtücher, etwas Spielzeug, Hausschuhe, Kaftans/Bademäntel, Regenschirme..). Einzig ein Backofen fehlt. In wenigen Gehminuten erreicht man das kleine charmante Städtchen Vbrnik, das die schmalste Straße der Welt zu bieten hat. Der Gastgeber war äußerst freundlich, sehr aufmerksam und hat sich um alle Belange sofort gekümmert. Was aber wirklich das allerbeste an der Unterkunft ist, ist der traumhafte, wahnsinnig schöne Ausblick, der jeden Morgen aufs neue fasziniert! Tatsächlich ist der einzige Nachteil an der gesamten Unterkunft, dass 2 der 8 Schlafplätze auf der Couch im Wohnzimmer sind. Optimal ist das Haus deshalb für 6 Personen.
Villa Bella Vista with an infinity heated pool, sauna & Seaview
21-08-2023
Rainer
Sehr nette Person , sehr hilfsbereit und man wird mit allen Informationen versorgt Sehr schöner Pool und Sauna
Villa Bella Vista with an infinity heated pool, sauna & Seaview
10-09-2023
Martin
Eine wunderschöne Villa mit einem atemberaubendem Blick auf das Meer. Vielen Dank Dean für die tolle Beratung vor Ort.
Villa Bella Vista with an infinity heated pool, sauna & Seaview
28-09-2023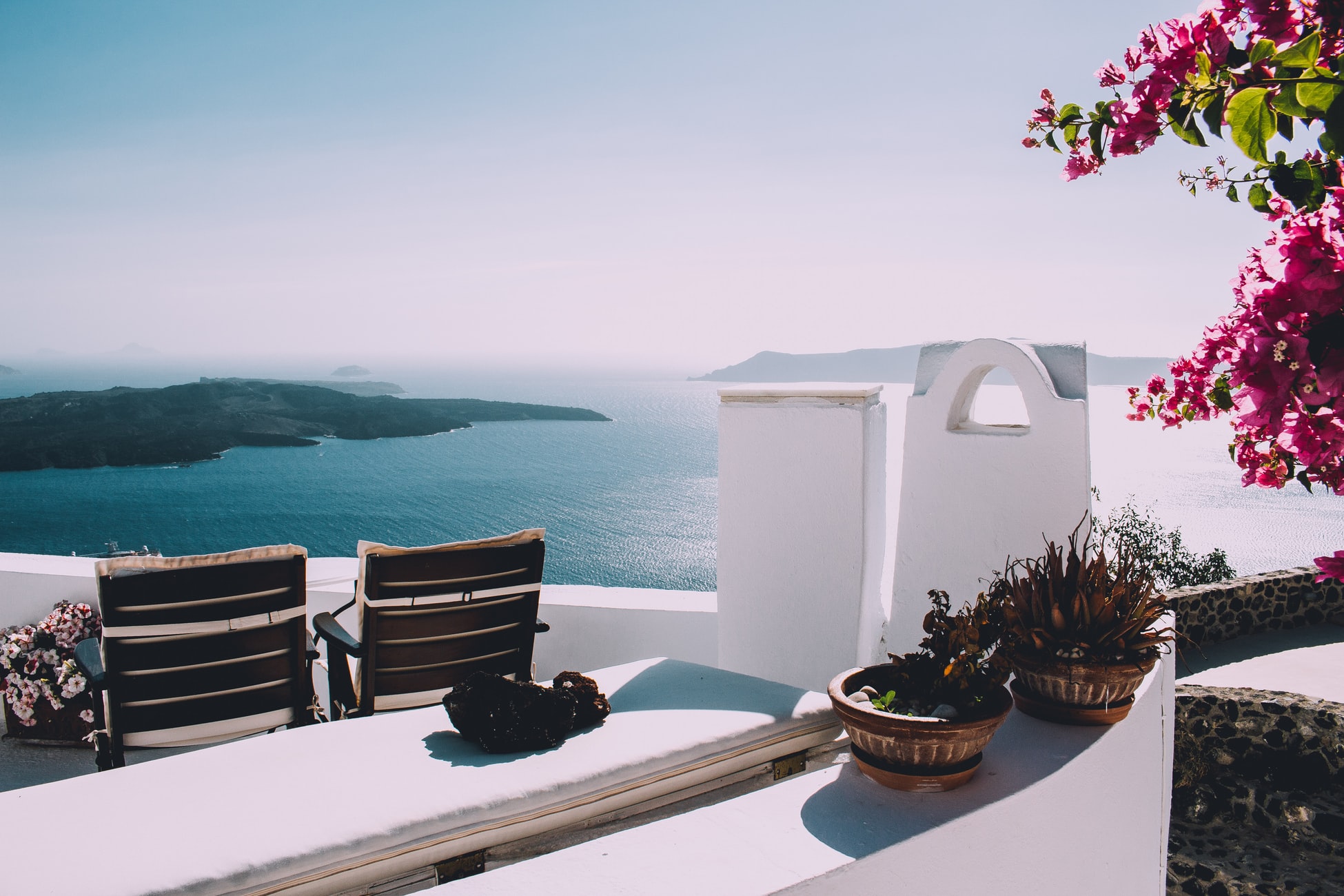 [{"day":"2024-05-19"},{"day":"2024-05-20"},{"day":"2024-05-21"},{"day":"2024-05-22"},{"day":"2024-05-23"},{"day":"2024-05-24"},{"day":"2024-05-26"},{"day":"2024-05-27"},{"day":"2024-05-28"},{"day":"2024-05-29"},{"day":"2024-05-30"},{"day":"2024-05-31"},{"day":"2024-06-02"},{"day":"2024-06-03"},{"day":"2024-06-04"},{"day":"2024-06-05"},{"day":"2024-06-06"},{"day":"2024-06-07"},{"day":"2024-06-09"},{"day":"2024-06-10"},{"day":"2024-06-11"},{"day":"2024-06-12"},{"day":"2024-06-13"},{"day":"2024-06-14"},{"day":"2024-06-16"},{"day":"2024-06-17"},{"day":"2024-06-18"},{"day":"2024-06-19"},{"day":"2024-06-20"},{"day":"2024-06-21"},{"day":"2024-06-23"},{"day":"2024-06-24"},{"day":"2024-06-25"},{"day":"2024-06-26"},{"day":"2024-06-27"},{"day":"2024-06-28"},{"day":"2024-06-30"},{"day":"2024-07-01"},{"day":"2024-07-02"},{"day":"2024-07-03"},{"day":"2024-07-04"},{"day":"2024-07-05"},{"day":"2024-07-07"},{"day":"2024-07-08"},{"day":"2024-07-09"},{"day":"2024-07-10"},{"day":"2024-07-11"},{"day":"2024-07-12"},{"day":"2024-07-14"},{"day":"2024-07-15"},{"day":"2024-07-16"},{"day":"2024-07-17"},{"day":"2024-07-18"},{"day":"2024-07-19"},{"day":"2024-07-21"},{"day":"2024-07-22"},{"day":"2024-07-23"},{"day":"2024-07-24"},{"day":"2024-07-25"},{"day":"2024-07-26"},{"day":"2024-07-28"},{"day":"2024-07-29"},{"day":"2024-07-30"},{"day":"2024-07-31"},{"day":"2024-08-01"},{"day":"2024-08-02"},{"day":"2024-08-04"},{"day":"2024-08-05"},{"day":"2024-08-06"},{"day":"2024-08-07"},{"day":"2024-08-08"},{"day":"2024-08-09"},{"day":"2024-08-11"},{"day":"2024-08-12"},{"day":"2024-08-13"},{"day":"2024-08-14"},{"day":"2024-08-15"},{"day":"2024-08-16"},{"day":"2024-08-18"},{"day":"2024-08-19"},{"day":"2024-08-20"},{"day":"2024-08-21"},{"day":"2024-08-22"},{"day":"2024-08-23"},{"day":"2024-08-25"},{"day":"2024-08-26"},{"day":"2024-08-27"},{"day":"2024-08-28"},{"day":"2024-08-29"},{"day":"2024-08-30"},{"day":"2024-09-01"},{"day":"2024-09-02"},{"day":"2024-09-03"},{"day":"2024-09-04"},{"day":"2024-09-05"},{"day":"2024-09-06"},{"day":"2024-09-08"},{"day":"2024-09-09"},{"day":"2024-09-10"},{"day":"2024-09-11"},{"day":"2024-09-12"},{"day":"2024-09-13"},{"day":"2024-09-15"},{"day":"2024-09-16"},{"day":"2024-09-17"},{"day":"2024-09-18"},{"day":"2024-09-19"},{"day":"2024-09-20"}]
[{"day":"2024-05-19"},{"day":"2024-05-20"},{"day":"2024-05-21"},{"day":"2024-05-22"},{"day":"2024-05-23"},{"day":"2024-05-24"},{"day":"2024-05-26"},{"day":"2024-05-27"},{"day":"2024-05-28"},{"day":"2024-05-29"},{"day":"2024-05-30"},{"day":"2024-05-31"},{"day":"2024-06-02"},{"day":"2024-06-03"},{"day":"2024-06-04"},{"day":"2024-06-05"},{"day":"2024-06-06"},{"day":"2024-06-07"},{"day":"2024-06-09"},{"day":"2024-06-10"},{"day":"2024-06-11"},{"day":"2024-06-12"},{"day":"2024-06-13"},{"day":"2024-06-14"},{"day":"2024-06-16"},{"day":"2024-06-17"},{"day":"2024-06-18"},{"day":"2024-06-19"},{"day":"2024-06-20"},{"day":"2024-06-21"},{"day":"2024-06-23"},{"day":"2024-06-24"},{"day":"2024-06-25"},{"day":"2024-06-26"},{"day":"2024-06-27"},{"day":"2024-06-28"},{"day":"2024-06-30"},{"day":"2024-07-01"},{"day":"2024-07-02"},{"day":"2024-07-03"},{"day":"2024-07-04"},{"day":"2024-07-05"},{"day":"2024-07-07"},{"day":"2024-07-08"},{"day":"2024-07-09"},{"day":"2024-07-10"},{"day":"2024-07-11"},{"day":"2024-07-12"},{"day":"2024-07-14"},{"day":"2024-07-15"},{"day":"2024-07-16"},{"day":"2024-07-17"},{"day":"2024-07-18"},{"day":"2024-07-19"},{"day":"2024-07-21"},{"day":"2024-07-22"},{"day":"2024-07-23"},{"day":"2024-07-24"},{"day":"2024-07-25"},{"day":"2024-07-26"},{"day":"2024-07-28"},{"day":"2024-07-29"},{"day":"2024-07-30"},{"day":"2024-07-31"},{"day":"2024-08-01"},{"day":"2024-08-02"},{"day":"2024-08-04"},{"day":"2024-08-05"},{"day":"2024-08-06"},{"day":"2024-08-07"},{"day":"2024-08-08"},{"day":"2024-08-09"},{"day":"2024-08-11"},{"day":"2024-08-12"},{"day":"2024-08-13"},{"day":"2024-08-14"},{"day":"2024-08-15"},{"day":"2024-08-16"},{"day":"2024-08-18"},{"day":"2024-08-19"},{"day":"2024-08-20"},{"day":"2024-08-21"},{"day":"2024-08-22"},{"day":"2024-08-23"},{"day":"2024-08-25"},{"day":"2024-08-26"},{"day":"2024-08-27"},{"day":"2024-08-28"},{"day":"2024-08-29"},{"day":"2024-08-30"},{"day":"2024-09-01"},{"day":"2024-09-02"},{"day":"2024-09-03"},{"day":"2024-09-04"},{"day":"2024-09-05"},{"day":"2024-09-06"},{"day":"2024-09-08"},{"day":"2024-09-09"},{"day":"2024-09-10"},{"day":"2024-09-11"},{"day":"2024-09-12"},{"day":"2024-09-13"},{"day":"2024-09-15"},{"day":"2024-09-16"},{"day":"2024-09-17"},{"day":"2024-09-18"},{"day":"2024-09-19"},{"day":"2024-09-20"}]