Seafront Villa Claudia with a panoramic Seaview and a swimming pool
Klimno, Croatia
Gallery
Overview
5.00
(12)
10 guests
4 beds
4 bedrooms
Swimming pool
20 m from sea
Wi-Fi
Perfectly located villa Claudia is the perfect place for vacation right next to the sea in the small village of Klimno on the island of Krk. Villa Claudia is at a truly perfect spot. The estate spreads right along the sea, and there is a small path that leads you directly into the sea. It is surr
ounded with green Mediterranean vegetation and several equally attractive summer houses nearby.
The surface area of the entire estate is 500m2. That includes 200m2 of indoor space and private outdoor swimming pool of 20m2. A private roofed parking area for two cars is right next to the entry gate. There is also a perfect outdoor barbecue area from where you can reach the sea walking along 10 meters path leading directly on the beach in front of the house.
The villa has two entrances, which is why it is difficult to determine which entrance is the main one. Villa Claudia is designed as a twin house, but it always welcomes one group of guests at the time. All together it offers four master bedrooms, two bathrooms, two toilets, two living rooms, two dining rooms with two kitchens and two garden furnishings on the terrace.
On the ground floor of one half of the villa, there is a large open room that contains of fully equipped kitchen, dining area and a living room with a comfortable sofa that can serve as extra bed if needed. The living room has a fully glass-lined wall facing the sea, giving the space a feeling of illumination and comfort and making you feel as if you're sitting outside even though you're indoors. The view you enjoy while eating or chilling in the living room is absolutely stunning. To make your stay in villa Claudia as pleasant as possible, villa has been equipped with air-conditioning, satellite TV, DVD player, hi-fi and Internet connection. By the stairway to the first floor is a toilet with a washing machine.
Indoor stairway leads to the first floor where there are two bedrooms with large king size beds and one large bathroom with a toilet. Each room is equipped with AC. One bedroom has a balcony with astonishing sea view. Just as described above for the first half of the house you will experience in the second half of the house, that will also be on your disposal if you book Villa Claudia.
Outside, in the yard, there is a swimming pool, surrounded by aromatic Mediterranean plants, sun beds and outside tables with chairs. Hidden jewel of the estate is a perfect barbecue area with dinning table for large groups.
Policies
Pets not allowed
Smoking not allowed
Events allowed upon request
Rental policy
Rental price includes:
Accommodation, air conditioning, bathroom towels, bed linens, cleaning on departure, electricity, garden maintenance, heating, internet access, parking, pool maintenance, registration fee, tourist tax, use of baby bed, use of baby chair, use of bikes, use of grill, use of kayak, use of SUP, use of washing machine, water.
Advance payment of 30%: By booking.
Remaining payment of 70%: Payable on arrival in cash (€).
COVID-19:
Change your dates for free if restrictions mean you can't travel. If regional or international restrictions mean you can't travel to your destination, we'll move your booking to an alternative date with no additional fees
If you are due to be travelling to an Adria Villas vacation rental or are currently deciding whether to book, then please relax as you are in good hands. If the government imposes restrictions that mean you are unable to travel due to the Coronavirus, then we will change your dates for the same vacation rental with no admin fees applied.

In summary this means that:
- You will not lose your payment, it will be transferred to your replacement booking for the same vacation rental.
- The cost of your rental will remain the same, regardless of future price increases. We are also waiving all admin fees for amending dates for bookings affected by Covid19. Should you wish to book more expensive dates for your replacement booking then you simply pay the difference.
- You can still look forward to your Adria Villas vacation rental experience.
We recommed that you arrange Covid19 specific insurance with one of the insurance companys.
Prices
| From | To | Daily price | Weekly price | Min. Stay |
| --- | --- | --- | --- | --- |
| 01 Jan 2021 | 08 Jan 2021 | €329 | €2,303 | 7 nights |
| 09 Jan 2021 | 26 Mar 2021 | €140 | €980 | 7 nights |
| 27 Mar 2021 | 07 May 2021 | €230 | €1,610 | 7 nights |
| 08 May 2021 | 04 Jun 2021 | €260 | €1,820 | 7 nights |
| 05 Jun 2021 | 18 Jun 2021 | €330 | €2,310 | 7 nights |
| 19 Jun 2021 | 09 Jul 2021 | €450 | €3,150 | 7 nights |
| 10 Jul 2021 | 20 Aug 2021 | €500 | €3,500 | 7 nights |
| 21 Aug 2021 | 27 Aug 2021 | €450 | €3,150 | 7 nights |
| 28 Aug 2021 | 03 Sep 2021 | €330 | €2,310 | 7 nights |
| 04 Sep 2021 | 10 Sep 2021 | €260 | €1,820 | 7 nights |
| 11 Sep 2021 | 22 Oct 2021 | €230 | €1,610 | 7 nights |
| 23 Oct 2021 | 24 Dec 2021 | €140 | €980 | 7 nights |
| 25 Dec 2021 | 31 Dec 2021 | €450 | €3,150 | 7 nights |
Distances
Tourist Info Centre
400 m
Reviews
5.00
(12)
Karin H.
Ausstattung top, Garten und Pool top, Vermieter sehr freundlich und aufmerksam.
Seafront Villa Claudia with a panoramic Seaview and a swimming pool
01-09-2018
Dominik P.
Bez wątpienia apartament jest jednym z najlepszych na wyspie KRK. W pełni wyposażony dom ułatwiał nam spędzenie super wakacji. Dodatkowo zostaliśmy miło zaskoczeni przez właścicieli pełną lodówką owoców i napojów wraz z prezentem przed i po zakończeniu pobytu. Wielką niespodzianką dla nas były rowery dostępne w cenie lokalu, o których nie wiedzieliśmy podczas rezerwacji, a korzystaliśmy z nich codziennie, zwiedzając okolicę. Podsumowując apartament ten możemy polecić w 100%.
Seafront Villa Claudia with a panoramic Seaview and a swimming pool
28-07-2017
Veronika V.
Wir waren zu viert in diesem wunderschönen Haus. Da es sich bei dem Haus um ein Doppelhaus handelt, hatte jedes Pärchen eine Haushälfte zur Verfügung. Jede Doppelhaushälfte verfügt über einen separaten Eingang. Im Erdgeschoss befindet sich jeweils ein separates WC (mit Waschmaschine), Abstellraum, Küche & Couch. Im Obergeschoss befinden sich zwei wunderschöne Schlafzimmer und ein neu eingerichtetes Bad. Generell ist alles sehr sauber gewesen und sehr schön und liebevoll eingerichtet. Das Haus ist mit allen möglichen Utensilien ausgestattet gewesen, wie zB. Kaffeetabs, Wäschetabs, Toilettenartikel ... total super!! Die Grillecke benutzen wir fast täglich, einfach ein Traum! Sogar Grillkohle war vorhanden! In der Nähe (2 min mit dem Rad, welches auch beim Haus dabei ist) befindet sich ein kleiner Supermarkt, ein Bäcker so wie drei Restaurants. Die Nachbarschaft ist sehr, sehr ruhig. Vor dem Haus befindet sich ein kleiner öffentlicher Strandabschnitt. Jedoch gibt es auf Krk definitiv sehr viel schönere Strände, dieser ist nicht so toll. Könnte am nahegelegenen Hafen oder am Heilschlamm von Soline liegen, das weiß ich nicht so genau. Trotzdem haben wir wunderschöne Tage in diesem Haus verbracht.
Seafront Villa Claudia with a panoramic Seaview and a swimming pool
10-09-2017
Anke B.
Hier stimmt einfach alles. das Haus ist so liebevoll geführt und eingerichtet das man sich einfach nur wohl fühlen kann. Der Ort ist klein , aber es ist alles vorhanden was man braucht. in jedem Restaurant wird man aufs beste bewirtet und der kleine Supermarkt sorgt für den Rest.
Seafront Villa Claudia with a panoramic Seaview and a swimming pool
23-09-2018
Nadine E.
Es war wirklich ein Traumurlaub. Die Villa Claudia ist top ausgestattet, sauber, einfach traumhaft. Hier wird wirklich an alles gedacht... Privatweg zum Strand, Pool, Grillküche. Alle waren begeistert, wir kommen sicher wieder.
Seafront Villa Claudia with a panoramic Seaview and a swimming pool
11-08-2019
Hans-Jürgen P.
Vom Empfang über den gesamten Aufenthalt bis zum Abschied ein super Urlaub. In der Villa Claudia wurde an Alles gedacht, für die Kinder und Erwachsenen. Die Villa ist super gepflegt und die Strandnähe - 10 Schritte über den privaten Weg - ist nur empfehlenswert. Auch für die Freizeit ist eine super Ausstattung vorhanden - Fahrräder, Boot, Boards für Wasser, Spielgeräte, Sommerküche mit Grill etc. Die Ausstattung war die beste, die wir von Ferienhäusern bisher gesehen haben und nutzen konnten. Positiv überrascht waren wir auch von den Begrüssungsgeschenken, die passend für jedes Alter angepasst waren. Die netten Gastgeber sind nur zu empfehlen. Wir wünschen der Villa Claudia viele zufriedene Gäste.
Seafront Villa Claudia with a panoramic Seaview and a swimming pool
03-09-2019
Marius H.
Das Haus war sehr Sauber, alles was man für einen Urlaub braucht war vorhanden. Die Lage direkt am Strand ist perfekt und die gegend sehr ruhig. Schöner Urlaub und hilfsbereiter vermieter.
Seafront Villa Claudia with a panoramic Seaview and a swimming pool
27-05-2018
Steve P.
Met owners at time of arrival. Nicest owners I have EVER experienced. They wanted to make sure everything was perfect. We like to cook. They had every type of gadget we needed (good quality). They had plenty of spices and many other basics so we did not have to run out right away to buy. Also they had toilet paper and paper towels. Everything was spotless. All air conditioners worked perfectly. TV's were great. Plenty of room for 10 people. We had access to a brick fireplace and Weber grill to cook. The bikes they provided were REALLY nice. 5 minute walk into town. Marketplace in town pretty much had everything we needed. If you're looking for a place right on the water in a sleepy, quiet village.... you gotta stay here!!
Seafront Villa Claudia with a panoramic Seaview and a swimming pool
18-07-2018
Sabrina L.
Ein absolut entspannter Urlaub in einem wundervollen Haus. Es ist direkt am Strand, mit viel Platz - super fur Kinder! Wir kommen beschied vieder!
Seafront Villa Claudia with a panoramic Seaview and a swimming pool
13-06-2017
Harry L.
Würde sofort wieder meinen Urlaub dort verbringen. Es gab nichts auszusetzen. Alles perfekt.
Seafront Villa Claudia with a panoramic Seaview and a swimming pool
31-08-2017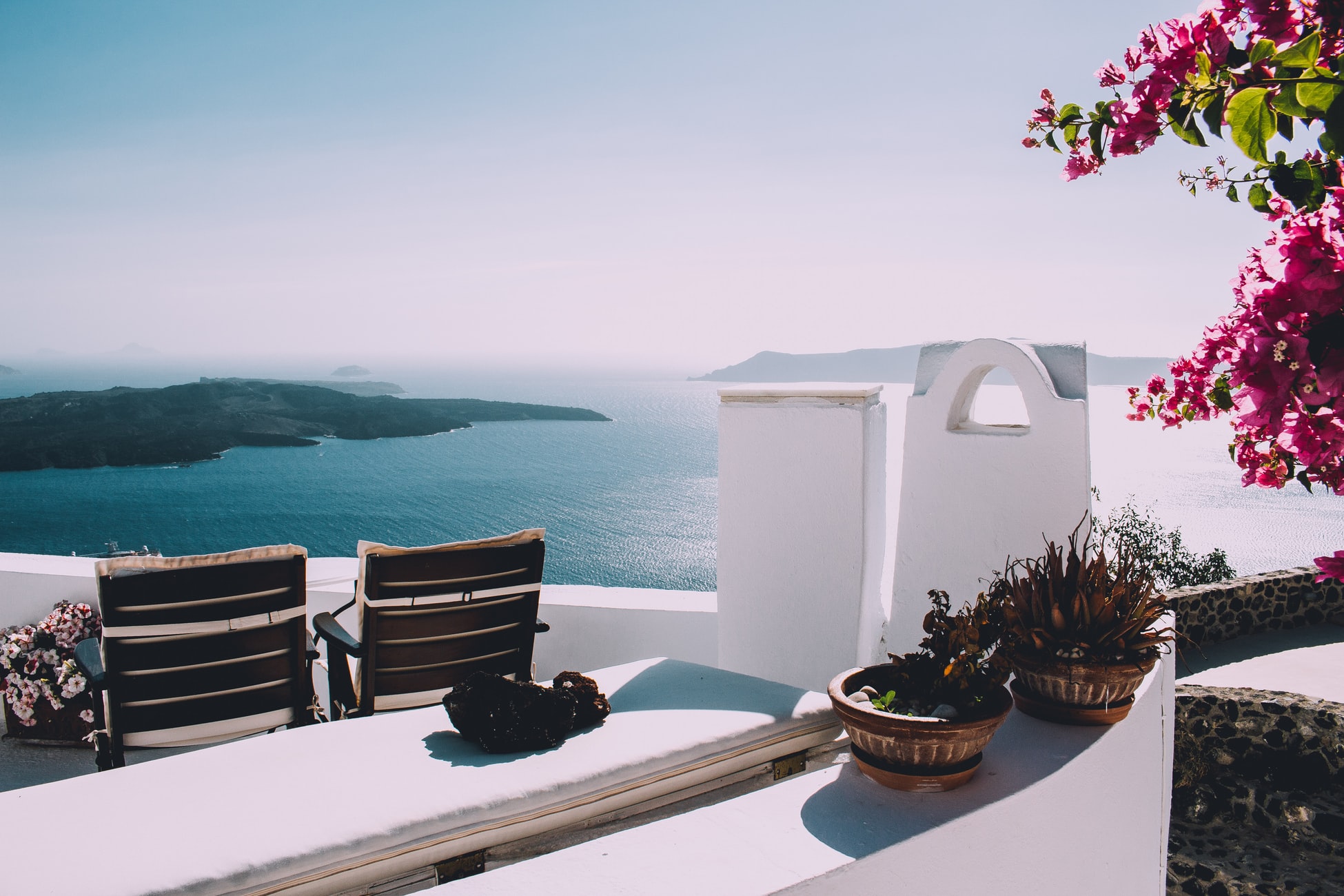 [{"day":"2021-07-29"},{"day":"2021-07-30"},{"day":"2021-08-01"},{"day":"2021-08-02"},{"day":"2021-08-03"},{"day":"2021-08-04"},{"day":"2021-08-05"},{"day":"2021-08-06"},{"day":"2021-08-08"},{"day":"2021-08-09"},{"day":"2021-08-10"},{"day":"2021-08-11"},{"day":"2021-08-12"},{"day":"2021-08-13"},{"day":"2021-08-15"},{"day":"2021-08-16"},{"day":"2021-08-17"},{"day":"2021-08-18"},{"day":"2021-08-19"},{"day":"2021-08-20"},{"day":"2021-08-22"},{"day":"2021-08-23"},{"day":"2021-08-24"},{"day":"2021-08-25"},{"day":"2021-08-26"},{"day":"2021-08-27"},{"day":"2021-08-29"},{"day":"2021-08-30"},{"day":"2021-08-31"},{"day":"2021-09-01"},{"day":"2021-09-02"},{"day":"2021-09-03"},{"day":"2021-09-05"},{"day":"2021-09-06"},{"day":"2021-09-07"},{"day":"2021-09-08"},{"day":"2021-09-09"},{"day":"2021-09-10"},{"day":"2021-09-12"},{"day":"2021-09-13"},{"day":"2021-09-14"},{"day":"2021-09-15"},{"day":"2021-09-16"},{"day":"2021-09-17"}]
[{"day":"2021-07-29"},{"day":"2021-07-30"},{"day":"2021-08-01"},{"day":"2021-08-02"},{"day":"2021-08-03"},{"day":"2021-08-04"},{"day":"2021-08-05"},{"day":"2021-08-06"},{"day":"2021-08-08"},{"day":"2021-08-09"},{"day":"2021-08-10"},{"day":"2021-08-11"},{"day":"2021-08-12"},{"day":"2021-08-13"},{"day":"2021-08-15"},{"day":"2021-08-16"},{"day":"2021-08-17"},{"day":"2021-08-18"},{"day":"2021-08-19"},{"day":"2021-08-20"},{"day":"2021-08-22"},{"day":"2021-08-23"},{"day":"2021-08-24"},{"day":"2021-08-25"},{"day":"2021-08-26"},{"day":"2021-08-27"},{"day":"2021-08-29"},{"day":"2021-08-30"},{"day":"2021-08-31"},{"day":"2021-09-01"},{"day":"2021-09-02"},{"day":"2021-09-03"},{"day":"2021-09-05"},{"day":"2021-09-06"},{"day":"2021-09-07"},{"day":"2021-09-08"},{"day":"2021-09-09"},{"day":"2021-09-10"},{"day":"2021-09-12"},{"day":"2021-09-13"},{"day":"2021-09-14"},{"day":"2021-09-15"},{"day":"2021-09-16"},{"day":"2021-09-17"}]