Villa Dada with pool, Seaview and playroom
Linardići, Croatia
Gallery
16 guests
8 beds
6 bedrooms
Swimming pool
2300 m from sea
Wi-Fi
Villa Dada is a semi-detached house and it is perfect choice if you are traveling with large family or group of friends. Villa consists of three apartments. All together you can use six bedrooms, four bathrooms, three kitchens and living room, several terraces, playroom and large outdoor swi
mming pool with sundeck. Villa can easily accommodate 16 people.
Villa is situated in small village Linardići on Island Krk. Surroundings are quiet and offer perfect place to relax and enjoy your vacation. From the house you can also see a nice Seaview and sunset. Advantage of this villa is separated apartments it consists of. So you can always have some quiet time or enjoy company of group you travel with. All three apartments have large kitchen and living room in common space. Kitchen is equipped with all appliances: stove (gas/electricity), hood, coffee machine, dishwasher, refrigerator, freezer (70l), microwave, washing machine and cutlery. In the living room you can find comfortable sofas and flat screen TV's. Common spaces are equipped with air conditioning. From the main apartment there is also access to large covered terrace with table for 12 people. In the villa is also large playroom equipped with pool table, darts and table football. Owner uses fourth holiday apartment as his own holiday apartment that is located in the same house, but it is located on the opposite side, so your privacy is guaranteed. Swimming pool and garden are totaly private and just for the use of guests.
Each of the three apartments has 2 bedrooms that are sharing a bathroom. So all together you can use six bedrooms. All six are equipped with king sized bed. In two of them there is also a single bed, so that small children can sleep with parents in the room if needed. If you will be traveling with baby, baby bed is also available. In the house there are all together four bathrooms. All are equipped with toilet, sink, dryer and towels. Three of them are equipped with shower and one with bathtub. Around the house six terraces and balconies are placed, so you can always find a perfect spot.
Around swimming pool you have a nice sundeck at your disposal that is equipped with eight sun chairs and sunshades. For everyone that likes to grill, nice grilling place is available. By the house there are also several private parking spots.
Policies
Pets allowed
Smoking not allowed
Events allowed upon request
Rental policy
Rental price includes:
Accommodation, air conditioning, bathroom towels, bed linens, cleaning on departure, electricity, garden maintenance, heating, internet access, parking, pool maintenance, registration fee, tourist tax, use of baby bed, use of baby chair, use of grill, use of washing machine, water.
Advance payment of 30%: By booking.
Remaining payment of 70%: 21 days before arrival.
COVID-19:
Change your dates for free if restrictions mean you can't travel. If regional or international restrictions mean you can't travel to your destination, we'll move your booking to an alternative date with no additional fees
If you are due to be travelling to an Adria Villas vacation rental or are currently deciding whether to book, then please relax as you are in good hands. If the government imposes restrictions that mean you are unable to travel due to the Coronavirus, then we will change your dates for the same vacation rental with no admin fees applied.

In summary this means that:
- You will not lose your payment, it will be transferred to your replacement booking for the same vacation rental.
- The cost of your rental will remain the same, regardless of future price increases. We are also waiving all admin fees for amending dates for bookings affected by Covid19. Should you wish to book more expensive dates for your replacement booking then you simply pay the difference.
- You can still look forward to your Adria Villas vacation rental experience.
We recommed that you arrange Covid19 specific insurance with one of the insurance companys.
Prices
| From | To | Daily price | Weekly price | Min. Stay |
| --- | --- | --- | --- | --- |
| 01 Jan 2022 | 06 May 2022 | €225 | €1,575 | 7 nights |
| 07 May 2022 | 03 Jun 2022 | €250 | €1,750 | 7 nights |
| 04 Jun 2022 | 17 Jun 2022 | €325 | €2,275 | 7 nights |
| 18 Jun 2022 | 08 Jul 2022 | €435 | €3,045 | 7 nights |
| 09 Jul 2022 | 19 Aug 2022 | €485 | €3,395 | 7 nights |
| 20 Aug 2022 | 26 Aug 2022 | €435 | €3,045 | 7 nights |
| 27 Aug 2022 | 02 Sep 2022 | €325 | €2,275 | 7 nights |
| 03 Sep 2022 | 09 Sep 2022 | €250 | €1,750 | 7 nights |
| 10 Sep 2022 | 16 Dec 2022 | €225 | €1,575 | 7 nights |
| 17 Dec 2022 | 30 Dec 2022 | €325 | €2,275 | 7 nights |
Distances
Tourist Info Centre
10 km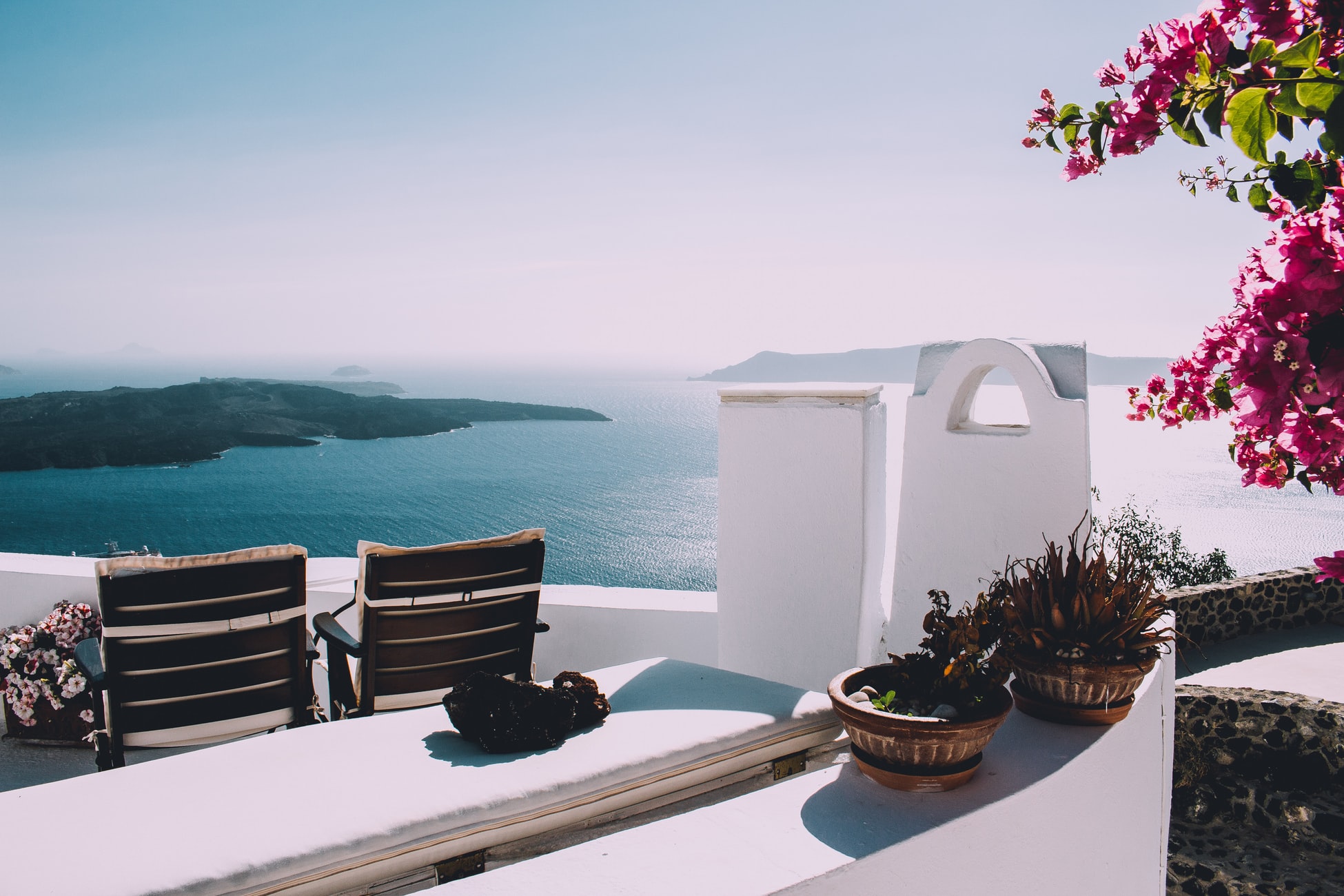 [{"day":"2022-05-29"},{"day":"2022-05-30"},{"day":"2022-05-31"},{"day":"2022-06-01"},{"day":"2022-06-02"},{"day":"2022-06-03"},{"day":"2022-06-05"},{"day":"2022-06-06"},{"day":"2022-06-07"},{"day":"2022-06-08"},{"day":"2022-06-09"},{"day":"2022-06-10"},{"day":"2022-06-12"},{"day":"2022-06-13"},{"day":"2022-06-14"},{"day":"2022-06-15"},{"day":"2022-06-16"},{"day":"2022-06-17"},{"day":"2022-06-19"},{"day":"2022-06-20"},{"day":"2022-06-21"},{"day":"2022-06-22"},{"day":"2022-06-23"},{"day":"2022-06-24"},{"day":"2022-06-26"},{"day":"2022-06-27"},{"day":"2022-06-28"},{"day":"2022-06-29"},{"day":"2022-06-30"},{"day":"2022-07-01"},{"day":"2022-07-03"},{"day":"2022-07-04"},{"day":"2022-07-05"},{"day":"2022-07-06"},{"day":"2022-07-07"},{"day":"2022-07-08"},{"day":"2022-07-10"},{"day":"2022-07-11"},{"day":"2022-07-12"},{"day":"2022-07-13"},{"day":"2022-07-14"},{"day":"2022-07-15"},{"day":"2022-07-17"},{"day":"2022-07-18"},{"day":"2022-07-19"},{"day":"2022-07-20"},{"day":"2022-07-21"},{"day":"2022-07-22"},{"day":"2022-07-24"},{"day":"2022-07-25"},{"day":"2022-07-26"},{"day":"2022-07-27"},{"day":"2022-07-28"},{"day":"2022-07-29"},{"day":"2022-07-31"},{"day":"2022-08-01"},{"day":"2022-08-02"},{"day":"2022-08-03"},{"day":"2022-08-04"},{"day":"2022-08-05"},{"day":"2022-08-07"},{"day":"2022-08-08"},{"day":"2022-08-09"},{"day":"2022-08-10"},{"day":"2022-08-11"},{"day":"2022-08-12"},{"day":"2022-08-14"},{"day":"2022-08-15"},{"day":"2022-08-16"},{"day":"2022-08-17"},{"day":"2022-08-18"},{"day":"2022-08-19"},{"day":"2022-08-21"},{"day":"2022-08-22"},{"day":"2022-08-23"},{"day":"2022-08-24"},{"day":"2022-08-25"},{"day":"2022-08-26"},{"day":"2022-08-28"},{"day":"2022-08-29"},{"day":"2022-08-30"},{"day":"2022-08-31"},{"day":"2022-09-01"},{"day":"2022-09-02"},{"day":"2022-09-04"},{"day":"2022-09-05"},{"day":"2022-09-06"},{"day":"2022-09-07"},{"day":"2022-09-08"},{"day":"2022-09-09"},{"day":"2022-09-11"},{"day":"2022-09-12"},{"day":"2022-09-13"},{"day":"2022-09-14"},{"day":"2022-09-15"},{"day":"2022-09-16"}]
[{"day":"2022-05-29"},{"day":"2022-05-30"},{"day":"2022-05-31"},{"day":"2022-06-01"},{"day":"2022-06-02"},{"day":"2022-06-03"},{"day":"2022-06-05"},{"day":"2022-06-06"},{"day":"2022-06-07"},{"day":"2022-06-08"},{"day":"2022-06-09"},{"day":"2022-06-10"},{"day":"2022-06-12"},{"day":"2022-06-13"},{"day":"2022-06-14"},{"day":"2022-06-15"},{"day":"2022-06-16"},{"day":"2022-06-17"},{"day":"2022-06-19"},{"day":"2022-06-20"},{"day":"2022-06-21"},{"day":"2022-06-22"},{"day":"2022-06-23"},{"day":"2022-06-24"},{"day":"2022-06-26"},{"day":"2022-06-27"},{"day":"2022-06-28"},{"day":"2022-06-29"},{"day":"2022-06-30"},{"day":"2022-07-01"},{"day":"2022-07-03"},{"day":"2022-07-04"},{"day":"2022-07-05"},{"day":"2022-07-06"},{"day":"2022-07-07"},{"day":"2022-07-08"},{"day":"2022-07-10"},{"day":"2022-07-11"},{"day":"2022-07-12"},{"day":"2022-07-13"},{"day":"2022-07-14"},{"day":"2022-07-15"},{"day":"2022-07-17"},{"day":"2022-07-18"},{"day":"2022-07-19"},{"day":"2022-07-20"},{"day":"2022-07-21"},{"day":"2022-07-22"},{"day":"2022-07-24"},{"day":"2022-07-25"},{"day":"2022-07-26"},{"day":"2022-07-27"},{"day":"2022-07-28"},{"day":"2022-07-29"},{"day":"2022-07-31"},{"day":"2022-08-01"},{"day":"2022-08-02"},{"day":"2022-08-03"},{"day":"2022-08-04"},{"day":"2022-08-05"},{"day":"2022-08-07"},{"day":"2022-08-08"},{"day":"2022-08-09"},{"day":"2022-08-10"},{"day":"2022-08-11"},{"day":"2022-08-12"},{"day":"2022-08-14"},{"day":"2022-08-15"},{"day":"2022-08-16"},{"day":"2022-08-17"},{"day":"2022-08-18"},{"day":"2022-08-19"},{"day":"2022-08-21"},{"day":"2022-08-22"},{"day":"2022-08-23"},{"day":"2022-08-24"},{"day":"2022-08-25"},{"day":"2022-08-26"},{"day":"2022-08-28"},{"day":"2022-08-29"},{"day":"2022-08-30"},{"day":"2022-08-31"},{"day":"2022-09-01"},{"day":"2022-09-02"},{"day":"2022-09-04"},{"day":"2022-09-05"},{"day":"2022-09-06"},{"day":"2022-09-07"},{"day":"2022-09-08"},{"day":"2022-09-09"},{"day":"2022-09-11"},{"day":"2022-09-12"},{"day":"2022-09-13"},{"day":"2022-09-14"},{"day":"2022-09-15"},{"day":"2022-09-16"}]