Villa Dada with pool, Seaview and playroom
Linardići, Croatia
Gallery
Overview
4.71
(4)
16 guests
8 beds
6 bedrooms
Swimming pool
2300 m from sea
Wi-Fi
Villa Dada is a semi-detached house and it is the perfect choice if you are traveling with a large family or group of friends. Villa consists of three apartments. All together you can use six bedrooms, four bathrooms, three kitchens and living room, several terrace
s, playroom and large outdoor swimming pool with sundeck. Villa can easily accommodate 16 people. Villa is situated in the small village Linardići on Island Krk. Surroundings are quiet and offer a perfect place to relax and enjoy your vacation. From the house you can also see a nice Seaview and sunset.  Advantage of this villa is the separated apartments it consists of. So you can always have some quiet time or enjoy the company of the group you travel with. All three apartments have a large kitchen and living room in common space. Kitchen is equipped with all appliances: stove (gas/electricity), hood, coffee machine, dishwasher, refrigerator, freezer (70l), microwave, washing machine and cutlery. In the living room you can find comfortable sofas and flat screen TV's. Common spaces are equipped with air conditioning. From the main apartment there is also access to a large covered terrace with a table for 12 people. In the villa is also a large playroom equipped with a pool table, darts and table football. Owner uses a fourth holiday apartment as his own holiday apartment that is located in the same house, but it is located on the opposite side, so your privacy is guaranteed. Swimming pool and garden are totally private and just for the use of guests. Each of the three apartments has 2 bedrooms that share a bathroom. So all together you can use six bedrooms. All six are equipped with a king sized bed. In two of them there is also a single bed, so that small children can sleep with parents in the room if needed. If you will be traveling with a baby, a baby bed is also available. In the house there are altogether four bathrooms. All are equipped with a toilet, sink, dryer and towels. Three of them are equipped with showers and one with a bathtub. Around the house six terraces and balconies are placed, so you can always find a perfect spot.  Around the swimming pool you have a nice sundeck at your disposal that is equipped with eight sun chairs and sunshades. For everyone that likes to grill, a nice grilling place is available. By the house there are also several private parking spots.
Policies
Pets allowed
Smoking not allowed
Events allowed upon request
Rental policy
Rental price includes:
Accommodation, air conditioning, bathroom towels, bed linens, cleaning on departure, electricity, garden maintenance, heating, internet access, parking, pool maintenance, registration fee, tourist tax, use of baby bed, use of baby chair, use of grill, use of washing machine, water.
Advance payment of 30%: By booking.
Remaining payment of 70%: 21 days before arrival.
Prices
| From | To | Daily price | Weekly price | Min. Stay |
| --- | --- | --- | --- | --- |
| 01 Jan 2024 | 03 May 2024 | €285 | €1,995 | 7 nights |
| 04 May 2024 | 17 May 2024 | €315 | €2,205 | 7 nights |
| 18 May 2024 | 14 Jun 2024 | €410 | €2,870 | 7 nights |
| 15 Jun 2024 | 05 Jul 2024 | €545 | €3,815 | 7 nights |
| 06 Jul 2024 | 16 Aug 2024 | €615 | €4,305 | 7 nights |
| 17 Aug 2024 | 23 Aug 2024 | €545 | €3,815 | 7 nights |
| 24 Aug 2024 | 30 Aug 2024 | €410 | €2,870 | 7 nights |
| 31 Aug 2024 | 06 Sep 2024 | €315 | €2,205 | 7 nights |
| 07 Sep 2024 | 13 Dec 2024 | €285 | €1,995 | 7 nights |
| 14 Dec 2024 | 29 Dec 2024 | €410 | €2,870 | 7 nights |
Distances
Tourist Info Centre
10 km
Reviews
4.71
(4)
Annette Mächtl
Beautiful spacios house. Large partially monitored terrace. Ideal for several families. Lovingly landscapes garden, with many plants. From the villa you can easily and quickly reach many beautiful beaches and the town Krk. If there is a problem, the owner will come right away and try to help. However, the pool didn´t work due to the last three days. The basement apartments are a bit damp and smell musty. If the basement apartments are better aired, it´s perfect.
Villa Dada with pool, Seaview and playroom
21-06-2022
Nadège Witkowski
Le propriétaire est très accueillant et répond à toutes nos questions sur les visites à faire ou autre. Nous avons eu droit a un accueil chaleureux par son petit fils avec des dessins et des petits cadeaux
Villa Dada with pool, Seaview and playroom
23-07-2022
Susan F.
Wir waren 5 familien und fühlten uns sehr wohl in diesem Haus. Die Vermieter waren immer zur stelle und sehr freundlich. Der Pool wurde jeden Morgen gereinigt und auch wenn etwas kaputt war wurde es sofort repariert. Es war super sauber. Wir würden auf alle Fälle wieder kommen.
Villa Dada with pool, Seaview and playroom
16-08-2022
Nicolas Corbetta
The house is very big and there is a private swimming pool. The host is very kind and welcoming.
Villa Dada with pool, Seaview and playroom
30-09-2022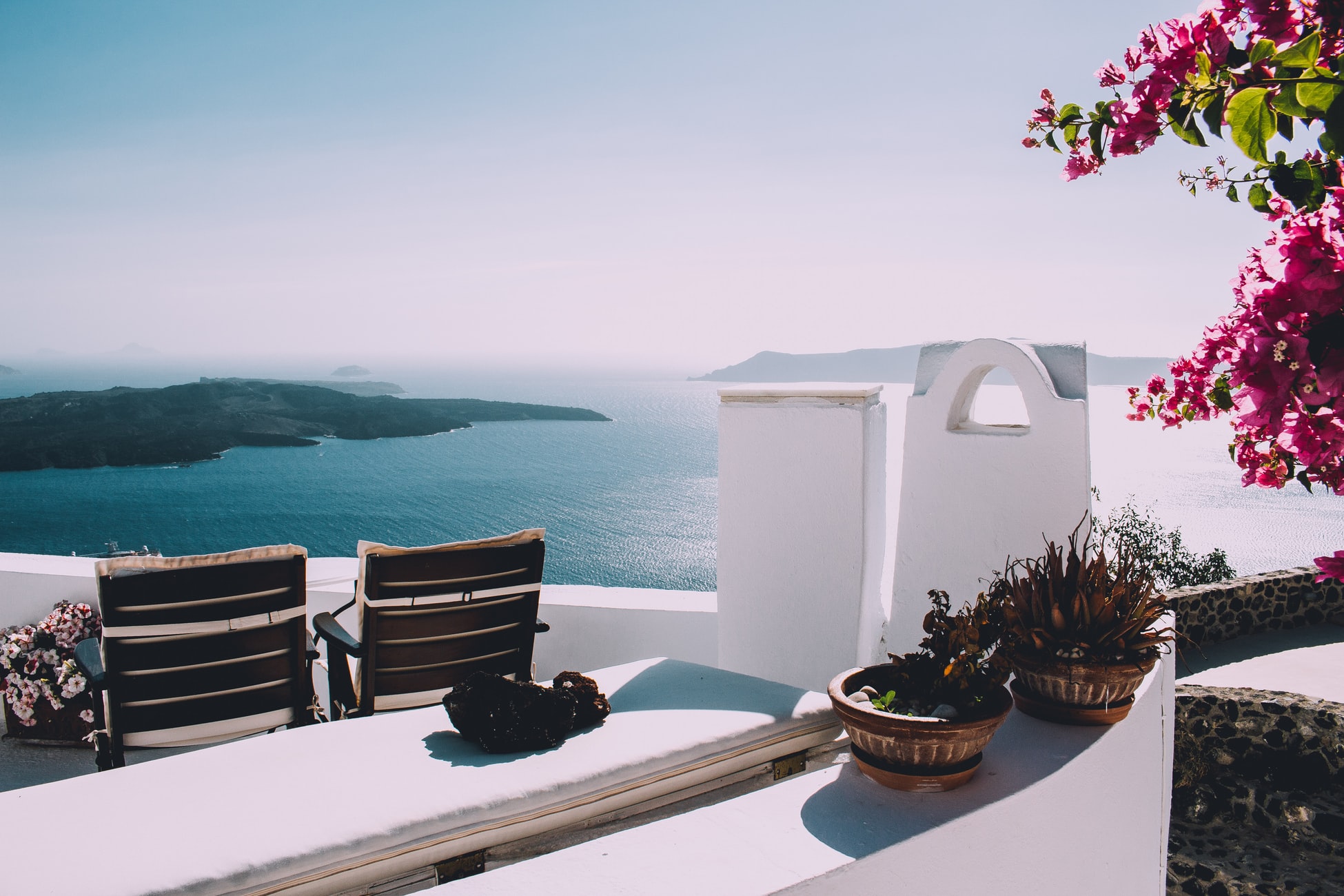 [{"day":"2024-05-19"},{"day":"2024-05-20"},{"day":"2024-05-21"},{"day":"2024-05-22"},{"day":"2024-05-23"},{"day":"2024-05-24"},{"day":"2024-05-26"},{"day":"2024-05-27"},{"day":"2024-05-28"},{"day":"2024-05-29"},{"day":"2024-05-30"},{"day":"2024-05-31"},{"day":"2024-06-02"},{"day":"2024-06-03"},{"day":"2024-06-04"},{"day":"2024-06-05"},{"day":"2024-06-06"},{"day":"2024-06-07"},{"day":"2024-06-09"},{"day":"2024-06-10"},{"day":"2024-06-11"},{"day":"2024-06-12"},{"day":"2024-06-13"},{"day":"2024-06-14"},{"day":"2024-06-16"},{"day":"2024-06-17"},{"day":"2024-06-18"},{"day":"2024-06-19"},{"day":"2024-06-20"},{"day":"2024-06-21"},{"day":"2024-06-23"},{"day":"2024-06-24"},{"day":"2024-06-25"},{"day":"2024-06-26"},{"day":"2024-06-27"},{"day":"2024-06-28"},{"day":"2024-06-30"},{"day":"2024-07-01"},{"day":"2024-07-02"},{"day":"2024-07-03"},{"day":"2024-07-04"},{"day":"2024-07-05"},{"day":"2024-07-07"},{"day":"2024-07-08"},{"day":"2024-07-09"},{"day":"2024-07-10"},{"day":"2024-07-11"},{"day":"2024-07-12"},{"day":"2024-07-14"},{"day":"2024-07-15"},{"day":"2024-07-16"},{"day":"2024-07-17"},{"day":"2024-07-18"},{"day":"2024-07-19"},{"day":"2024-07-21"},{"day":"2024-07-22"},{"day":"2024-07-23"},{"day":"2024-07-24"},{"day":"2024-07-25"},{"day":"2024-07-26"},{"day":"2024-07-28"},{"day":"2024-07-29"},{"day":"2024-07-30"},{"day":"2024-07-31"},{"day":"2024-08-01"},{"day":"2024-08-02"},{"day":"2024-08-04"},{"day":"2024-08-05"},{"day":"2024-08-06"},{"day":"2024-08-07"},{"day":"2024-08-08"},{"day":"2024-08-09"},{"day":"2024-08-11"},{"day":"2024-08-12"},{"day":"2024-08-13"},{"day":"2024-08-14"},{"day":"2024-08-15"},{"day":"2024-08-16"},{"day":"2024-08-18"},{"day":"2024-08-19"},{"day":"2024-08-20"},{"day":"2024-08-21"},{"day":"2024-08-22"},{"day":"2024-08-23"},{"day":"2024-08-25"},{"day":"2024-08-26"},{"day":"2024-08-27"},{"day":"2024-08-28"},{"day":"2024-08-29"},{"day":"2024-08-30"},{"day":"2024-09-01"},{"day":"2024-09-02"},{"day":"2024-09-03"},{"day":"2024-09-04"},{"day":"2024-09-05"},{"day":"2024-09-06"},{"day":"2024-09-08"},{"day":"2024-09-09"},{"day":"2024-09-10"},{"day":"2024-09-11"},{"day":"2024-09-12"},{"day":"2024-09-13"}]
[{"day":"2024-05-19"},{"day":"2024-05-20"},{"day":"2024-05-21"},{"day":"2024-05-22"},{"day":"2024-05-23"},{"day":"2024-05-24"},{"day":"2024-05-26"},{"day":"2024-05-27"},{"day":"2024-05-28"},{"day":"2024-05-29"},{"day":"2024-05-30"},{"day":"2024-05-31"},{"day":"2024-06-02"},{"day":"2024-06-03"},{"day":"2024-06-04"},{"day":"2024-06-05"},{"day":"2024-06-06"},{"day":"2024-06-07"},{"day":"2024-06-09"},{"day":"2024-06-10"},{"day":"2024-06-11"},{"day":"2024-06-12"},{"day":"2024-06-13"},{"day":"2024-06-14"},{"day":"2024-06-16"},{"day":"2024-06-17"},{"day":"2024-06-18"},{"day":"2024-06-19"},{"day":"2024-06-20"},{"day":"2024-06-21"},{"day":"2024-06-23"},{"day":"2024-06-24"},{"day":"2024-06-25"},{"day":"2024-06-26"},{"day":"2024-06-27"},{"day":"2024-06-28"},{"day":"2024-06-30"},{"day":"2024-07-01"},{"day":"2024-07-02"},{"day":"2024-07-03"},{"day":"2024-07-04"},{"day":"2024-07-05"},{"day":"2024-07-07"},{"day":"2024-07-08"},{"day":"2024-07-09"},{"day":"2024-07-10"},{"day":"2024-07-11"},{"day":"2024-07-12"},{"day":"2024-07-14"},{"day":"2024-07-15"},{"day":"2024-07-16"},{"day":"2024-07-17"},{"day":"2024-07-18"},{"day":"2024-07-19"},{"day":"2024-07-21"},{"day":"2024-07-22"},{"day":"2024-07-23"},{"day":"2024-07-24"},{"day":"2024-07-25"},{"day":"2024-07-26"},{"day":"2024-07-28"},{"day":"2024-07-29"},{"day":"2024-07-30"},{"day":"2024-07-31"},{"day":"2024-08-01"},{"day":"2024-08-02"},{"day":"2024-08-04"},{"day":"2024-08-05"},{"day":"2024-08-06"},{"day":"2024-08-07"},{"day":"2024-08-08"},{"day":"2024-08-09"},{"day":"2024-08-11"},{"day":"2024-08-12"},{"day":"2024-08-13"},{"day":"2024-08-14"},{"day":"2024-08-15"},{"day":"2024-08-16"},{"day":"2024-08-18"},{"day":"2024-08-19"},{"day":"2024-08-20"},{"day":"2024-08-21"},{"day":"2024-08-22"},{"day":"2024-08-23"},{"day":"2024-08-25"},{"day":"2024-08-26"},{"day":"2024-08-27"},{"day":"2024-08-28"},{"day":"2024-08-29"},{"day":"2024-08-30"},{"day":"2024-09-01"},{"day":"2024-09-02"},{"day":"2024-09-03"},{"day":"2024-09-04"},{"day":"2024-09-05"},{"day":"2024-09-06"},{"day":"2024-09-08"},{"day":"2024-09-09"},{"day":"2024-09-10"},{"day":"2024-09-11"},{"day":"2024-09-12"},{"day":"2024-09-13"}]