Villa Luna with heated swimming pool & E-bikes
Županje, Croatia
Gallery
Overview
4.92
(6)
7 guests
3 beds
3 bedrooms
Swimming pool
2000 m from sea
Wi-Fi
Villa Luna is brand new 4* villa with heated pool, which can accommodate up to 7 guests. Villa is the perfect place for a vacation in a small traditional and quiet village Županje on the island of Krk. Modern designed Villa Luna offers comfortable and modern interior and spacious and
cosy surrounding where you will enjoy your vacation in quiet and peaceful environment. As Krk is well known for it's biking trails, two electric bikes are at your disposal in villa Luna.
Villa Luna is a mixture of modern and traditionally styled villa with a lot of attention for detail. It is brand new villa, finalizen in Mai 2022. If offers 130 m2 of living space on 600 m2 of fenced plot. All spaces are assorted in ground floor. Villa has a spacious living space, 3 bedrooms, one bathroom and a guest toilet. In the living space you will find dinning table, cosy living room equipped with comfortable sofa, where additional one person can sleep and spacious and well equipped kitchen. Kitchen is equipped with everything modern cook needs to prepare delicious food. Spacious refrigerator with freezer, induction cooker, hood, oven, dishwasher, toaster, coffee maker, water heater and all possible cutlery you will need to prepare food.
From the living space you can access first terrace equipped with traditional wooden table and swing chair from where you can enjoy a beautiful garden view. All three bedrooms are equipped with king size beds and a TV. Bathroom is equipped with shower, toilet, sink and hairdryer. All bedrooms are prepared for guests with bed linen and towels, if needed we can also prepare baby bed and baby feeding chair. Holiday house is air-conditioned.
On the other side of the villa you can find second part of the beautiful area with swimming pool, lounge and outside kitchen, which is a special feature of the house. Swimming pool is 25 m2 big and heated, which makes this villa perfect for spring and fall vacation. By the pool is located large outside kitchen with table for several people and kitchen with everything to prepare food. Whole space is beautifully decorated and contemporary styled, because of this we are confident you will spend a lot of time in this area of the villa. By the pool large canopy and four sun chairs are waiting for you. They are perfect to read a book in the shade or simply to enjoy the sun.
Garden is completely fenced, by the house there are also three parking spaces, fenced with gate. In the storage room you will find a washing machine, a laundry rack and barbecue accessories.
Villa Luna is located in small and relaxed village Županje on Island Krk. Beaches and cities are 2000 m away from the villa. Close enough to easily reach them, but still far enough to have a quiet holiday. Only 5 minutes' drive from villa is city Šilo, where you can find everything, you need for your holidays: shops, bars, nightlife, beaches.
Policies
Pets allowed
Smoking not allowed
Events allowed upon request
Rental policy
Rental price includes:
Accommodation, air conditioning, bathroom towels, bed linens, cleaning on departure, electricity, garden maintenance, heating, internet access, parking, pool maintenance, registration fee, tourist tax, use of baby bed, use of baby chair, use of E-bikes, use of grill, use of washing machine, water.
Dog fee is 10 € per night.
Advance payment of 30%: By booking.
Remaining payment of 70%: 21 days before arrival.
Prices
From
To
Daily price
Weekly price
Min. Stay
01 Jan 2023
02 Jun 2023

€300

€2,100

7 nights
03 Jun 2023
09 Jun 2023

€350

€2,450

7 nights
10 Jun 2023
19 Jun 2023

€350

€280

€2,450

€1,960

7 nights
20 Jun 2023
30 Jun 2023

€400

€340

€2,800

€2,380

7 nights
01 Jul 2023
14 Jul 2023

€400

€2,800

7 nights
15 Jul 2023
25 Aug 2023

€450

€3,150

7 nights
26 Aug 2023
15 Sep 2023

€400

€2,800

7 nights
16 Sep 2023
31 Dec 2023

€300

€2,100

7 nights
Reviews
4.92
(6)
Birgit P.
Das erste Mal über Airbnb gebucht und definitiv nicht bereut, Schon im Vorfeld war der Kontakt sehr nett, meine Fragen wurden zeitnah beantwortet und ich bekam einen Standort per Google, so das wir das Haus nicht verfehlen konnten. Das Haus befindet sich in einer sehr ruhigen Lage am Ende einer Straße. Man ist in wenigen Metern mitten in der Natur. Zum Strand sind es ein paar Minuten mit dem Auto. Ein Sandstrand !!! Dort auch die ersten Lokale und Wassersportmöglichkeiten, Quad Verleih und so weiter. Die und viele andere Informationen sind aber im Haus ausgelegt. Das Haus ist super schön. Sehr umfassend und liebevoll ausgestattet und man fühlt sich sofort wohl. Was durch die persönliche und herzliche Begrüßung nur noch bestätigt wurde. Zurück zum Haus. Es hat wirklich alles was man braucht. Der Pool ist klasse , die Sommerküche mega. Bei der Küche gibt es einen riesigen Tisch, aber auch sonst rund ums Haus diverse Sitz- und Liegemöbel. Braucht man Sonne oder Schatten, möchte man allein sein oder mit den Anderen zusammen - es findet sich immer das richtige Plätzchen dafür. Bestimmt ist das Sofa drinnen und der Esstisch auch bequem, das haben wir gar nicht benutzt. Das Wetter war spitze und wir eigentlich nur zum Schlafen im Haus, ansonsten die schönen Terrassen genutzt. Da wir nur eine Woche dort waren, haben wir nur wenige Ausflüge unternommen, wie z.B. nach Krk Stadt. Ich kann nur sagen, dass die Insel wunderschön ist und es sich sicher lohnt länger zu bleiben. Die nächste Einkaufsmöglichkeit ist in der Nähe, große Supermärkte so ca 15 Minuten mit dem Auto. Dann bekommt man aber auch wirklich alles. Während der Woche konnten wir uns jederzeit an Janus wenden und selbst als wir ziemlich spontan beschlossen haben schon am Freitag Abend zu fahren um der Hitze am Tag aus dem Weg zu gehen, wurden wir noch schnell persönlich verabschiedet, obwohl die Beiden eigentlich keine Zeit hatten. Unterm Strich - besser geht es nicht! Sollten uns unsere Wege mal wieder nach Krk führen, dann bestimmt in dieses Haus.
Villa Luna with heated swimming pool & E-bikes
19-06-2022
Axel B.
Ein sehr netter Vermieter, schöne ruhige Villa.
Villa Luna with heated swimming pool & E-bikes
12-07-2022
Tomasz
Summer open kitchen. 2 Electric bikes included in price. The villa is brand new so there is nothing to claim.
Villa Luna with heated swimming pool & E-bikes
28-07-2022
Katrin Schuhmann
Man kann die Unterkunft nicht anders beschreiben als in dem Inserat zu lesen ist!!! Von der Beschreibung bis hin zu den Fotos passt alles! Das Haus befindet sich in einer ruhigen Lage, mitten in der Natur. Es verfügt über 3 Schlafzimmer und 1,5 Bäder, sowie einer geräumigen Küche und einer Outdoorküche. Alles ist sehr schön eingerichtet und super sauber. Direkt an dem Pool befinden sich genügend Liegemöglichkeiten für alle Gäste. Man konnte sich entweder am Pool oder auf der Terrasse ausruhen und die Seele baumeln lassen. Auch die beiden vorhandenen E-Bikes boten genügend Abwechslung. Damit war man innerhalb kürzester Zeit in den nächsten Ortschaften. Um die Orte Krk oder Baska zu erreichen sollte man mit dem Auto allerdings etwas mehr Zeit einplanen. Aber das lohnt sich! Fazit: Die Unterkunft bietet sehr viel Erholung und verfügt über alles, was man benötigt. Unser Vermieter war jederzeit erreichbar und hat stets seine Hilfe angeboten. Wir kommen gern wieder.
Villa Luna with heated swimming pool & E-bikes
06-08-2022
Claudia Hessler
Der Aufenthalt in der Villa war sehr schön und positiv. Viele Ausflugsmöglichkeiten auf verschiedene Strände, schnell erreichbar. Gastgeber Sascha sehr nett und gute laufende Kommunikation und Nachfragen, ob alles passt! Pool war super, tolle Beleuchtung im Pool, coole Outdoor-Küche mit Griller. Schöne Liegen am Pool. Generell gute Ausstattung in der Unterkunft, 1 Boxspringbett, Matratzen von Betten in zwei Zimmern haben wir zu hart empfunden , Klimaanlage in einem Zimmer fehlt, Internet WLAN zu langsam.
Villa Luna with heated swimming pool & E-bikes
15-08-2022
Julius Kirscheneder
Very nice house, pool and outdoor area. Stylish interior, good equipment. Everything as on the pictures / as described. Very good!
Villa Luna with heated swimming pool & E-bikes
19-08-2022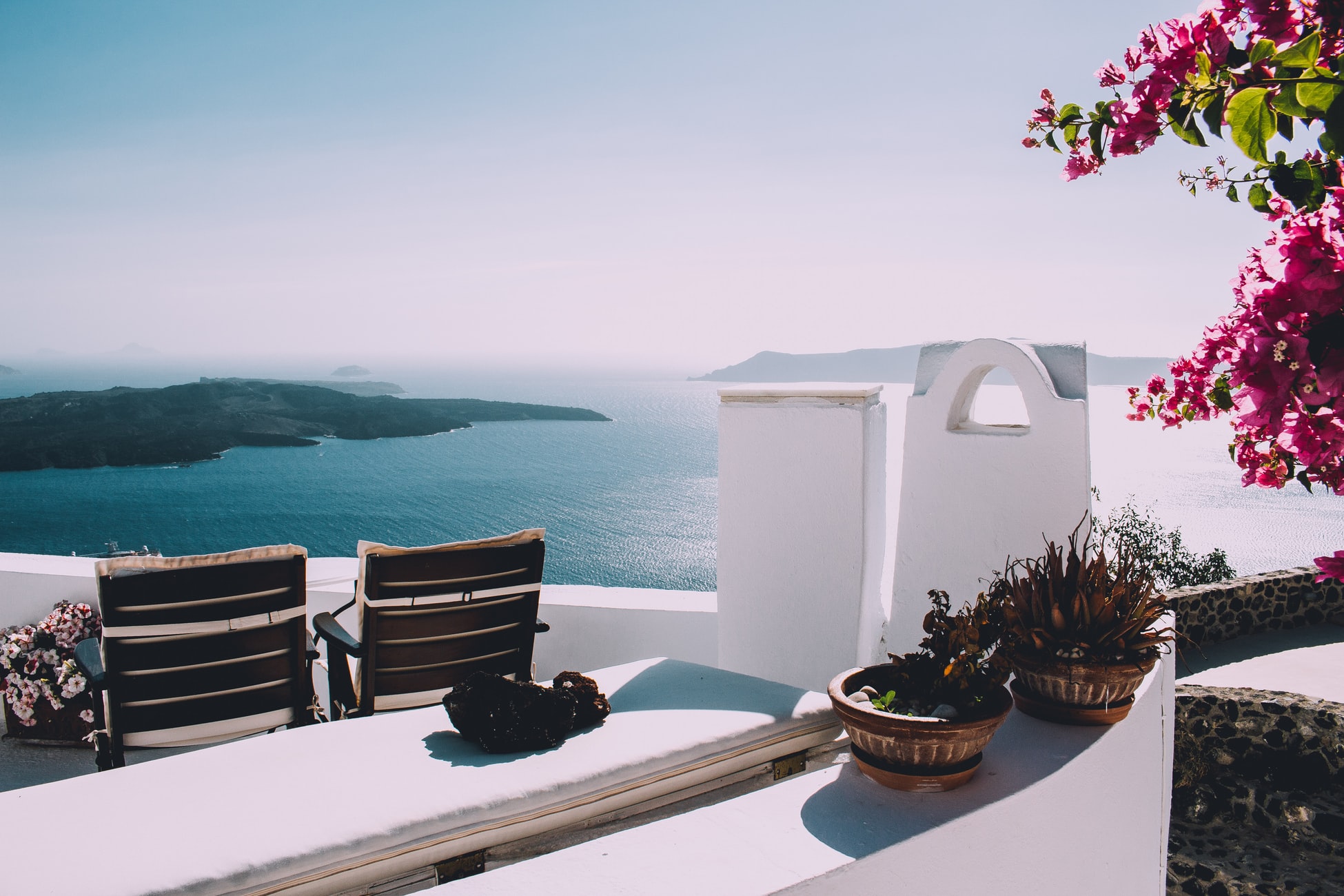 [{"day":"2023-05-28"},{"day":"2023-05-29"},{"day":"2023-05-30"},{"day":"2023-05-31"},{"day":"2023-06-01"},{"day":"2023-06-02"},{"day":"2023-06-04"},{"day":"2023-06-05"},{"day":"2023-06-06"},{"day":"2023-06-07"},{"day":"2023-06-08"},{"day":"2023-06-09"},{"day":"2023-06-11"},{"day":"2023-06-12"},{"day":"2023-06-13"},{"day":"2023-06-14"},{"day":"2023-06-15"},{"day":"2023-06-16"},{"day":"2023-06-18"},{"day":"2023-06-19"},{"day":"2023-06-20"},{"day":"2023-06-21"},{"day":"2023-06-22"},{"day":"2023-06-23"},{"day":"2023-06-25"},{"day":"2023-06-26"},{"day":"2023-06-27"},{"day":"2023-06-28"},{"day":"2023-06-29"},{"day":"2023-06-30"},{"day":"2023-07-02"},{"day":"2023-07-03"},{"day":"2023-07-04"},{"day":"2023-07-05"},{"day":"2023-07-06"},{"day":"2023-07-07"},{"day":"2023-07-09"},{"day":"2023-07-10"},{"day":"2023-07-11"},{"day":"2023-07-12"},{"day":"2023-07-13"},{"day":"2023-07-14"},{"day":"2023-07-16"},{"day":"2023-07-17"},{"day":"2023-07-18"},{"day":"2023-07-19"},{"day":"2023-07-20"},{"day":"2023-07-21"},{"day":"2023-07-23"},{"day":"2023-07-24"},{"day":"2023-07-25"},{"day":"2023-07-26"},{"day":"2023-07-27"},{"day":"2023-07-28"},{"day":"2023-07-30"},{"day":"2023-07-31"},{"day":"2023-08-01"},{"day":"2023-08-02"},{"day":"2023-08-03"},{"day":"2023-08-04"},{"day":"2023-08-06"},{"day":"2023-08-07"},{"day":"2023-08-08"},{"day":"2023-08-09"},{"day":"2023-08-10"},{"day":"2023-08-11"},{"day":"2023-08-13"},{"day":"2023-08-14"},{"day":"2023-08-15"},{"day":"2023-08-16"},{"day":"2023-08-17"},{"day":"2023-08-18"},{"day":"2023-08-20"},{"day":"2023-08-21"},{"day":"2023-08-22"},{"day":"2023-08-23"},{"day":"2023-08-24"},{"day":"2023-08-25"},{"day":"2023-08-27"},{"day":"2023-08-28"},{"day":"2023-08-29"},{"day":"2023-08-30"},{"day":"2023-08-31"},{"day":"2023-09-01"},{"day":"2023-09-03"},{"day":"2023-09-04"},{"day":"2023-09-05"},{"day":"2023-09-06"},{"day":"2023-09-07"},{"day":"2023-09-08"},{"day":"2023-09-10"},{"day":"2023-09-11"},{"day":"2023-09-12"},{"day":"2023-09-13"},{"day":"2023-09-14"},{"day":"2023-09-15"},{"day":"2023-09-17"},{"day":"2023-09-18"},{"day":"2023-09-19"},{"day":"2023-09-20"},{"day":"2023-09-21"},{"day":"2023-09-22"},{"day":"2023-09-24"},{"day":"2023-09-25"},{"day":"2023-09-26"},{"day":"2023-09-27"},{"day":"2023-09-28"},{"day":"2023-09-29"},{"day":"2023-10-01"},{"day":"2023-10-02"},{"day":"2023-10-03"},{"day":"2023-10-04"},{"day":"2023-10-05"},{"day":"2023-10-06"},{"day":"2023-10-08"},{"day":"2023-10-09"},{"day":"2023-10-10"},{"day":"2023-10-11"},{"day":"2023-10-12"},{"day":"2023-10-13"},{"day":"2023-10-15"},{"day":"2023-10-16"},{"day":"2023-10-17"},{"day":"2023-10-18"},{"day":"2023-10-19"},{"day":"2023-10-20"},{"day":"2023-10-22"},{"day":"2023-10-23"},{"day":"2023-10-24"},{"day":"2023-10-25"},{"day":"2023-10-26"},{"day":"2023-10-27"},{"day":"2023-10-29"},{"day":"2023-10-30"},{"day":"2023-10-31"},{"day":"2023-11-01"},{"day":"2023-11-02"},{"day":"2023-11-03"},{"day":"2023-11-05"},{"day":"2023-11-06"},{"day":"2023-11-07"},{"day":"2023-11-08"},{"day":"2023-11-09"},{"day":"2023-11-10"},{"day":"2023-11-12"},{"day":"2023-11-13"},{"day":"2023-11-14"},{"day":"2023-11-15"},{"day":"2023-11-16"},{"day":"2023-11-17"},{"day":"2023-11-19"},{"day":"2023-11-20"},{"day":"2023-11-21"},{"day":"2023-11-22"},{"day":"2023-11-23"},{"day":"2023-11-24"},{"day":"2023-11-26"},{"day":"2023-11-27"},{"day":"2023-11-28"},{"day":"2023-11-29"},{"day":"2023-11-30"},{"day":"2023-12-01"},{"day":"2023-12-03"},{"day":"2023-12-04"},{"day":"2023-12-05"},{"day":"2023-12-06"},{"day":"2023-12-07"},{"day":"2023-12-08"},{"day":"2023-12-10"},{"day":"2023-12-11"},{"day":"2023-12-12"},{"day":"2023-12-13"},{"day":"2023-12-14"},{"day":"2023-12-15"},{"day":"2023-12-17"},{"day":"2023-12-18"},{"day":"2023-12-19"},{"day":"2023-12-20"},{"day":"2023-12-21"},{"day":"2023-12-22"},{"day":"2023-12-24"},{"day":"2023-12-25"},{"day":"2023-12-26"},{"day":"2023-12-27"},{"day":"2023-12-28"},{"day":"2023-12-29"},{"day":"2023-12-31"}]
[{"day":"2023-05-28"},{"day":"2023-05-29"},{"day":"2023-05-30"},{"day":"2023-05-31"},{"day":"2023-06-01"},{"day":"2023-06-02"},{"day":"2023-06-04"},{"day":"2023-06-05"},{"day":"2023-06-06"},{"day":"2023-06-07"},{"day":"2023-06-08"},{"day":"2023-06-09"},{"day":"2023-06-11"},{"day":"2023-06-12"},{"day":"2023-06-13"},{"day":"2023-06-14"},{"day":"2023-06-15"},{"day":"2023-06-16"},{"day":"2023-06-18"},{"day":"2023-06-19"},{"day":"2023-06-20"},{"day":"2023-06-21"},{"day":"2023-06-22"},{"day":"2023-06-23"},{"day":"2023-06-25"},{"day":"2023-06-26"},{"day":"2023-06-27"},{"day":"2023-06-28"},{"day":"2023-06-29"},{"day":"2023-06-30"},{"day":"2023-07-02"},{"day":"2023-07-03"},{"day":"2023-07-04"},{"day":"2023-07-05"},{"day":"2023-07-06"},{"day":"2023-07-07"},{"day":"2023-07-09"},{"day":"2023-07-10"},{"day":"2023-07-11"},{"day":"2023-07-12"},{"day":"2023-07-13"},{"day":"2023-07-14"},{"day":"2023-07-16"},{"day":"2023-07-17"},{"day":"2023-07-18"},{"day":"2023-07-19"},{"day":"2023-07-20"},{"day":"2023-07-21"},{"day":"2023-07-23"},{"day":"2023-07-24"},{"day":"2023-07-25"},{"day":"2023-07-26"},{"day":"2023-07-27"},{"day":"2023-07-28"},{"day":"2023-07-30"},{"day":"2023-07-31"},{"day":"2023-08-01"},{"day":"2023-08-02"},{"day":"2023-08-03"},{"day":"2023-08-04"},{"day":"2023-08-06"},{"day":"2023-08-07"},{"day":"2023-08-08"},{"day":"2023-08-09"},{"day":"2023-08-10"},{"day":"2023-08-11"},{"day":"2023-08-13"},{"day":"2023-08-14"},{"day":"2023-08-15"},{"day":"2023-08-16"},{"day":"2023-08-17"},{"day":"2023-08-18"},{"day":"2023-08-20"},{"day":"2023-08-21"},{"day":"2023-08-22"},{"day":"2023-08-23"},{"day":"2023-08-24"},{"day":"2023-08-25"},{"day":"2023-08-27"},{"day":"2023-08-28"},{"day":"2023-08-29"},{"day":"2023-08-30"},{"day":"2023-08-31"},{"day":"2023-09-01"},{"day":"2023-09-03"},{"day":"2023-09-04"},{"day":"2023-09-05"},{"day":"2023-09-06"},{"day":"2023-09-07"},{"day":"2023-09-08"},{"day":"2023-09-10"},{"day":"2023-09-11"},{"day":"2023-09-12"},{"day":"2023-09-13"},{"day":"2023-09-14"},{"day":"2023-09-15"},{"day":"2023-09-17"},{"day":"2023-09-18"},{"day":"2023-09-19"},{"day":"2023-09-20"},{"day":"2023-09-21"},{"day":"2023-09-22"},{"day":"2023-09-24"},{"day":"2023-09-25"},{"day":"2023-09-26"},{"day":"2023-09-27"},{"day":"2023-09-28"},{"day":"2023-09-29"},{"day":"2023-10-01"},{"day":"2023-10-02"},{"day":"2023-10-03"},{"day":"2023-10-04"},{"day":"2023-10-05"},{"day":"2023-10-06"},{"day":"2023-10-08"},{"day":"2023-10-09"},{"day":"2023-10-10"},{"day":"2023-10-11"},{"day":"2023-10-12"},{"day":"2023-10-13"},{"day":"2023-10-15"},{"day":"2023-10-16"},{"day":"2023-10-17"},{"day":"2023-10-18"},{"day":"2023-10-19"},{"day":"2023-10-20"},{"day":"2023-10-22"},{"day":"2023-10-23"},{"day":"2023-10-24"},{"day":"2023-10-25"},{"day":"2023-10-26"},{"day":"2023-10-27"},{"day":"2023-10-29"},{"day":"2023-10-30"},{"day":"2023-10-31"},{"day":"2023-11-01"},{"day":"2023-11-02"},{"day":"2023-11-03"},{"day":"2023-11-05"},{"day":"2023-11-06"},{"day":"2023-11-07"},{"day":"2023-11-08"},{"day":"2023-11-09"},{"day":"2023-11-10"},{"day":"2023-11-12"},{"day":"2023-11-13"},{"day":"2023-11-14"},{"day":"2023-11-15"},{"day":"2023-11-16"},{"day":"2023-11-17"},{"day":"2023-11-19"},{"day":"2023-11-20"},{"day":"2023-11-21"},{"day":"2023-11-22"},{"day":"2023-11-23"},{"day":"2023-11-24"},{"day":"2023-11-26"},{"day":"2023-11-27"},{"day":"2023-11-28"},{"day":"2023-11-29"},{"day":"2023-11-30"},{"day":"2023-12-01"},{"day":"2023-12-03"},{"day":"2023-12-04"},{"day":"2023-12-05"},{"day":"2023-12-06"},{"day":"2023-12-07"},{"day":"2023-12-08"},{"day":"2023-12-10"},{"day":"2023-12-11"},{"day":"2023-12-12"},{"day":"2023-12-13"},{"day":"2023-12-14"},{"day":"2023-12-15"},{"day":"2023-12-17"},{"day":"2023-12-18"},{"day":"2023-12-19"},{"day":"2023-12-20"},{"day":"2023-12-21"},{"day":"2023-12-22"},{"day":"2023-12-24"},{"day":"2023-12-25"},{"day":"2023-12-26"},{"day":"2023-12-27"},{"day":"2023-12-28"},{"day":"2023-12-29"},{"day":"2023-12-31"}]