Villa Oasis with swimming pool, Seaview, outdoor kitchen, SUP, kayak and bikes
Klimno, Croatia
Gallery
Overview
4.98
(8)
7 guests
5 beds
2 bedrooms
Swimming pool
40 m from sea
Wi-Fi
Villa Oasis is newly renovated house by the seaside in Klimno on island Krk. It is located only 40 meters from the sea. With its swimming pool, Seaview, outdoor kitchen, SUP, kayak and bikes, Villa Oasis ensures you a perfect vacation. The interior of the ground floor of the house consi
sts of open plan living room, a dining room and a kitchen. The entire ground floor is air-conditioned. In the living room there is a comfortable sofa, 55 inch LED smart television with SAT programs and wireless internet connection. Comfortable sofa can serve as extra bed if needed. In the dining room is a table for six. The kitchen is fully equipped with all necessary appliances. By the stairway to the first floor is a toilet and a storage room with washing machine, drying machine, iron, ironing board and vacuum cleaner.
Indoor stairway leads to the first floor. Two comfortable bedrooms and bathroom welcomes you on the first floors. Master bedroom has king size bed, air-condition and a terrace with coffee table for two and beautiful Seaview. Bathroom offers shower, toilet, hairdryer, sink, heater and towels. Second bedroom has king size bed, bunk for three guests and is also air-conditioned. Linens and accoutrements provide peaceful nights of sleep. Baby bed with bed linens and baby stool is available if needed.
Outside there is a private swimming pool, equipped with RGB lighting for night swimming, four sun deck chairs, parasol and a garden furnishing for six people as well as lounge furniture for four. It is surrounded by beautifully Mediterranean garden. All of that creates a wonderful atmosphere for daily relaxation. Covered outdoor lounging and shaded dining area allow guests full enjoyment of the Mediterranean food that can be grilled in fantastic outdoor kitchen with barbecue. In front of the house are two spacious parking spots. Behind the house is a useful storage, where you can find and use very popular SUP, kayak, two bicycles, wood for barbeque and swimming pool accessories. Even though house is a twin house, it guarantees total privacy. Villa is the size of 95m2 and house plot covers area of 230m2. Property is fully enclosed.
Policies
Pets not allowed
Smoking not allowed
Events allowed upon request
Rental policy
Rental price includes:
Accommodation, air conditioning, bathroom towels, bed linens, cleaning on departure, electricity, garden maintenance, heating, internet access, parking, pool maintenance, registration fee, tourist tax, use of baby bed, use of baby chair, use of bikes, use of grill, use of kayak, use of SUP, use of washing machine, water.
Advance payment of 30%: By booking.
Remaining payment of 70%: 21 days before arrival.
COVID-19:
Change your dates for free if restrictions mean you can't travel. If regional or international restrictions mean you can't travel to your destination, we'll move your booking to an alternative date with no additional fees
If you are due to be travelling to an Adria Villas vacation rental or are currently deciding whether to book, then please relax as you are in good hands. If the government imposes restrictions that mean you are unable to travel due to the Coronavirus, then we will change your dates for the same vacation rental with no admin fees applied.

In summary this means that:
- You will not lose your payment, it will be transferred to your replacement booking for the same vacation rental.
- The cost of your rental will remain the same, regardless of future price increases. We are also waiving all admin fees for amending dates for bookings affected by Covid19. Should you wish to book more expensive dates for your replacement booking then you simply pay the difference.
- You can still look forward to your Adria Villas vacation rental experience.
We recommed that you arrange Covid19 specific insurance with one of the insurance companys.
Prices
| From | To | Daily price | Weekly price | Min. Stay |
| --- | --- | --- | --- | --- |
| 01 Jan 2022 | 07 Jan 2022 | €234 | €1,638 | 7 nights |
| 08 Jan 2022 | 25 Mar 2022 | €110 | €770 | 7 nights |
| 26 Mar 2022 | 06 May 2022 | €120 | €840 | 7 nights |
| 07 May 2022 | 03 Jun 2022 | €135 | €945 | 7 nights |
| 04 Jun 2022 | 17 Jun 2022 | €165 | €1,155 | 7 nights |
| 18 Jun 2022 | 08 Jul 2022 | €240 | €1,680 | 7 nights |
| 09 Jul 2022 | 19 Aug 2022 | €270 | €1,890 | 7 nights |
| 20 Aug 2022 | 26 Aug 2022 | €240 | €1,680 | 7 nights |
| 27 Aug 2022 | 02 Sep 2022 | €165 | €1,155 | 7 nights |
| 03 Sep 2022 | 09 Sep 2022 | €135 | €945 | 7 nights |
| 10 Sep 2022 | 21 Oct 2022 | €120 | €840 | 7 nights |
| 22 Oct 2022 | 23 Dec 2022 | €110 | €770 | 7 nights |
| 24 Dec 2022 | 30 Dec 2022 | €240 | €1,680 | 7 nights |
Distances
Tourist Info Centre
400 m
Reviews
4.98
(8)
Georg S.
Das Haus ist in einem einwandfreien Zustand, die Küche sehr gut ausgestattet, alles super sauber, Betten bequem, ebenso das Schlafsofa. Handtücher sind genügend vorhanden.Die Präsente bei der Ankunft waren eine voll gelungene Überraschung. Der Pool war sehr sauber, praktisch war der vorhandene Reinigungsroboter , sodass man den Pool selbst reinigen konnte. Das SUP, Kajak und die Fahrräder waren in einem einwandfreien Zustand. Die Unterkunft ist nur zu empfehlen, wir haben uns sehr wohl gefühlt und vor allem die Ruhe genossen.
Villa Oasis with swimming pool, Seaview, outdoor kitchen, SUP, kayak and bikes
18-07-2020
Anastasija R.
Wir waren 2 Familien, das Haus ist wie abgebildete richtig schön. Uns hat im haus nichts gefällt. War komplett ausgestattet mit hochwertigen Geräten und sehr schön eingerichtet. Unsere kinder gatten totalen Spaß im Pool. Würde das Haus jedem empfehlen. Wir wurden sehr nett empfangene, jede Familie hat eine Kleinigkeiten geschenk bekommen sehr nett. Im Kühlschrank stand sekt eine schale mit obst und säfte für Kinder , super. Vom haus ist der strand grad mal 1 Minute entfernt. Im ort klimno ist nichts für kinder auser ein kleiner Spielplatz. Sonst Restaurants zum empfehlen. Hatten sehr schönen, ruhigen Urlaub. Danke an die Gastgeber.
Villa Oasis with swimming pool, Seaview, outdoor kitchen, SUP, kayak and bikes
31-08-2019
Stefan G.
Die Villa war der absolute Hammer und nicht zu übertreffen!!! Die Ausstattung lässt keine Wünsche offen. Bei unserer Ankunft wurden wir sehr herzlich empfangen und durften das Haus schon früher beziehen. Wir wurden durch das Haus geführt und man hat uns alles erklärt. Top Küchengeräte, Waschmaschine, Dolce Gusto Kaffeemaschine inkl. Pads. Für den Grill waren Briketts etc. alles vorhanden. Reinigungstaps für Waschmaschine und Geschirrspühler ebenfalls vorhanden. Der Kühlschrank war mit Getränken für gross und klein gefüllt. Ein Willkommensgeschenk mit div. Artikeln, sowie eine grosse Früchteschale stand auch schon bereit.
Villa Oasis with swimming pool, Seaview, outdoor kitchen, SUP, kayak and bikes
12-08-2020
Christina N.
Ein sehr sehr schönes Haus und eine sehr schöne und ruhige Umgebung. Nur zu empfehlen!
Villa Oasis with swimming pool, Seaview, outdoor kitchen, SUP, kayak and bikes
19-09-2020
Elisabeth N.
Das Haus ist in einem sehr guten Zustand, alles wurde neue und vor allem hochwertig renoviert und mit viel Liebe zum Detail ausgestattet. Von Handtüchern, bis Q-Tips, bis zu sämtlichen Kochutensilienen, Handseifen, Kapseln für die Kaffeemaschine, Waschmaschine, Trocker, Spülmitteln, Waschmittel, Müllbeutel. Es ist wirklich alles vorhanden was das Herz begehrt und man muss auser Lebensmitteln wirklich nichts selbst mitbringen. Auch die Klimatisierung in allen Wohnräumen ist top, zudem alles gepflegt und sehr, sehr sauber. Auch die 2 Räder die unter anderem zur Verfügung stehen sind sehr hochwertige Marken-Mountain-Bikes. Auch der Empfang durch den Hausverwalter rief reibungslos, inkl. Präsente zur Ankunft (Champagner, Schokolade, Obst, Säfte) Die Lage direkt am Strand ist ideal mit Kindern. Absolute TOP Empfehlung wir waren begeistert und kommen sicher wieder.
Villa Oasis with swimming pool, Seaview, outdoor kitchen, SUP, kayak and bikes
24-08-2020
Linda N.
Wir haben einen Urlaub mit 8 Personen im Haus verbracht. Das Haus ist ganz neu und in jeder Beziehung sehr gut ausgestattet. Mit 2 Familien wohnt man sehr komfortabel und kann trotzdem seine Privatsphäre haben. Sämtliche Wohnbereich und Badezimmer sind geschmackvoll und hochwertig eingerichtet. Die Küche und der Pool sind wirklich toll, man verbringt die meiste Zeit im Außenbereich. Die Betreuung durch die Vermieter war hervorragend. Wir können dieses Haus nur weiter empfehlen und werden ganz sicher wieder buchen.
Villa Oasis with swimming pool, Seaview, outdoor kitchen, SUP, kayak and bikes
22-06-2019
Taisia W.
Alles was man sich wünscht war im Haus vorhanden.
Villa Oasis with swimming pool, Seaview, outdoor kitchen, SUP, kayak and bikes
26-08-2021
Florian S.
Top Haus. Sehr gut ausgestattet. Toller Gastgeber. Ruhige Lage. Gibt nichts zu bemängeln.
Villa Oasis with swimming pool, Seaview, outdoor kitchen, SUP, kayak and bikes
07-10-2021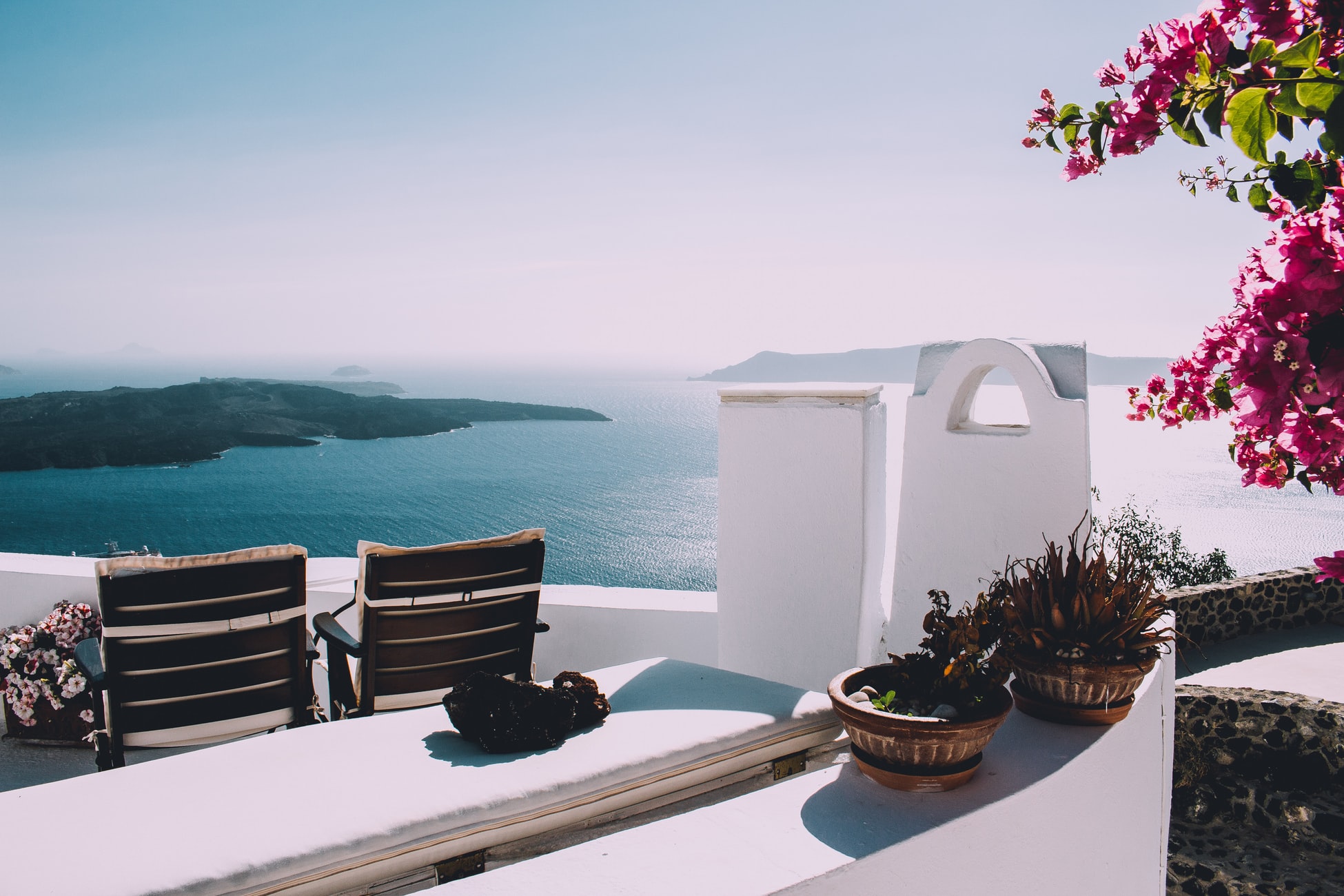 [{"day":"2022-05-29"},{"day":"2022-05-30"},{"day":"2022-05-31"},{"day":"2022-06-01"},{"day":"2022-06-02"},{"day":"2022-06-03"},{"day":"2022-06-05"},{"day":"2022-06-06"},{"day":"2022-06-07"},{"day":"2022-06-08"},{"day":"2022-06-09"},{"day":"2022-06-10"},{"day":"2022-06-12"},{"day":"2022-06-13"},{"day":"2022-06-14"},{"day":"2022-06-15"},{"day":"2022-06-16"},{"day":"2022-06-17"},{"day":"2022-06-19"},{"day":"2022-06-20"},{"day":"2022-06-21"},{"day":"2022-06-22"},{"day":"2022-06-23"},{"day":"2022-06-24"},{"day":"2022-06-26"},{"day":"2022-06-27"},{"day":"2022-06-28"},{"day":"2022-06-29"},{"day":"2022-06-30"},{"day":"2022-07-01"},{"day":"2022-07-03"},{"day":"2022-07-04"},{"day":"2022-07-05"},{"day":"2022-07-06"},{"day":"2022-07-07"},{"day":"2022-07-08"},{"day":"2022-07-10"},{"day":"2022-07-11"},{"day":"2022-07-12"},{"day":"2022-07-13"},{"day":"2022-07-14"},{"day":"2022-07-15"},{"day":"2022-07-17"},{"day":"2022-07-18"},{"day":"2022-07-19"},{"day":"2022-07-20"},{"day":"2022-07-21"},{"day":"2022-07-22"},{"day":"2022-07-24"},{"day":"2022-07-25"},{"day":"2022-07-26"},{"day":"2022-07-27"},{"day":"2022-07-28"},{"day":"2022-07-29"},{"day":"2022-07-31"},{"day":"2022-08-01"},{"day":"2022-08-02"},{"day":"2022-08-03"},{"day":"2022-08-04"},{"day":"2022-08-05"},{"day":"2022-08-07"},{"day":"2022-08-08"},{"day":"2022-08-09"},{"day":"2022-08-10"},{"day":"2022-08-11"},{"day":"2022-08-12"},{"day":"2022-08-14"},{"day":"2022-08-15"},{"day":"2022-08-16"},{"day":"2022-08-17"},{"day":"2022-08-18"},{"day":"2022-08-19"},{"day":"2022-08-21"},{"day":"2022-08-22"},{"day":"2022-08-23"},{"day":"2022-08-24"},{"day":"2022-08-25"},{"day":"2022-08-26"},{"day":"2022-08-28"},{"day":"2022-08-29"},{"day":"2022-08-30"},{"day":"2022-08-31"},{"day":"2022-09-01"},{"day":"2022-09-02"},{"day":"2022-09-04"},{"day":"2022-09-05"},{"day":"2022-09-06"},{"day":"2022-09-07"},{"day":"2022-09-08"},{"day":"2022-09-09"},{"day":"2022-09-11"},{"day":"2022-09-12"},{"day":"2022-09-13"},{"day":"2022-09-14"},{"day":"2022-09-15"},{"day":"2022-09-16"}]
[{"day":"2022-05-29"},{"day":"2022-05-30"},{"day":"2022-05-31"},{"day":"2022-06-01"},{"day":"2022-06-02"},{"day":"2022-06-03"},{"day":"2022-06-05"},{"day":"2022-06-06"},{"day":"2022-06-07"},{"day":"2022-06-08"},{"day":"2022-06-09"},{"day":"2022-06-10"},{"day":"2022-06-12"},{"day":"2022-06-13"},{"day":"2022-06-14"},{"day":"2022-06-15"},{"day":"2022-06-16"},{"day":"2022-06-17"},{"day":"2022-06-19"},{"day":"2022-06-20"},{"day":"2022-06-21"},{"day":"2022-06-22"},{"day":"2022-06-23"},{"day":"2022-06-24"},{"day":"2022-06-26"},{"day":"2022-06-27"},{"day":"2022-06-28"},{"day":"2022-06-29"},{"day":"2022-06-30"},{"day":"2022-07-01"},{"day":"2022-07-03"},{"day":"2022-07-04"},{"day":"2022-07-05"},{"day":"2022-07-06"},{"day":"2022-07-07"},{"day":"2022-07-08"},{"day":"2022-07-10"},{"day":"2022-07-11"},{"day":"2022-07-12"},{"day":"2022-07-13"},{"day":"2022-07-14"},{"day":"2022-07-15"},{"day":"2022-07-17"},{"day":"2022-07-18"},{"day":"2022-07-19"},{"day":"2022-07-20"},{"day":"2022-07-21"},{"day":"2022-07-22"},{"day":"2022-07-24"},{"day":"2022-07-25"},{"day":"2022-07-26"},{"day":"2022-07-27"},{"day":"2022-07-28"},{"day":"2022-07-29"},{"day":"2022-07-31"},{"day":"2022-08-01"},{"day":"2022-08-02"},{"day":"2022-08-03"},{"day":"2022-08-04"},{"day":"2022-08-05"},{"day":"2022-08-07"},{"day":"2022-08-08"},{"day":"2022-08-09"},{"day":"2022-08-10"},{"day":"2022-08-11"},{"day":"2022-08-12"},{"day":"2022-08-14"},{"day":"2022-08-15"},{"day":"2022-08-16"},{"day":"2022-08-17"},{"day":"2022-08-18"},{"day":"2022-08-19"},{"day":"2022-08-21"},{"day":"2022-08-22"},{"day":"2022-08-23"},{"day":"2022-08-24"},{"day":"2022-08-25"},{"day":"2022-08-26"},{"day":"2022-08-28"},{"day":"2022-08-29"},{"day":"2022-08-30"},{"day":"2022-08-31"},{"day":"2022-09-01"},{"day":"2022-09-02"},{"day":"2022-09-04"},{"day":"2022-09-05"},{"day":"2022-09-06"},{"day":"2022-09-07"},{"day":"2022-09-08"},{"day":"2022-09-09"},{"day":"2022-09-11"},{"day":"2022-09-12"},{"day":"2022-09-13"},{"day":"2022-09-14"},{"day":"2022-09-15"},{"day":"2022-09-16"}]