Awarded Design Villa Olea, Luxury Villa with heated pool & Seaview
Klimno, Croatia
Gallery
Overview
5.00
(14)
10 guests
3 beds
3 bedrooms
Swimming pool
280 m from sea
Wi-Fi
Enjoy your dream vacation in luxury Villa Olea. On 176m2 there are 3 bedrooms and 4 bathrooms, a spacious kitchen with a sea view, indoor and outdoor dining area with an additional 40m2 terrace and a spacious infinity heated pool. Villa has a unique architecture combining modern and traditional d
esign and it is one of the most beautiful houses on the island. Situated only 280m from the sea it offers its occupants a spectacular view in a peaceful area of Krk. At the same time you can find many restaurants and shops just around the corner or you can explore the island's pebble, sand or rocky beaches.
Rooms are designed to fulfill our guests' dreams. All the beds are furnished with Serta mattresses (also found in Hilton, Marriott, Carlton Hotel, Caesars Palace in Crown Plaza...). The linen is made from eco materials and the pillows are stuffed with natural wool to regulate the body temperature, which ensures comfortable sleep and peaceful rest.

In our luxurious bathrooms with floor heating you can spoil yourself with Bronnley cosmetics with 130 year tradition and used by members of English Royal Family. The towels are made of the finest cotton with incredibly soft and gentle feel and they are super absorbent.
The villa is situated in a small seaside village Klimno in the Soline bay on the island Krk, the largest island in the Adriatic Sea. Within 15 km you can reach Malinska, Vrbnik and the town Krk, which is one of the oldest towns in the Adriatic Sea with ancient walls, towers and Roman ruins. You can also visit a small town Vrbnik, situated on a cliff 50m above sea, known for its vineyards, excellent wines and traces of ancient Greeks. There is also the largest marina in the Adriatic Sea in Punat and it is situated close to the beautiful small island Košljun where a group of Franciscan monks living in St. Mary's Monastery are the only inhabitants on the island. However, you may also like the town Baška and relax on the largest sand beaches on the whole island. In the Soline bay you can enjoy the healthy mud or visit the local cave Biserujka which offers a wealth of cave decorations - calcareous sinters, stalagmites, and stalactites.
Policies
Pets not allowed
Smoking not allowed
Events allowed upon request
Rental policy
Rental price includes:
Accommodation, air conditioning, bathroom towels, bed linens, cleaning on departure, electricity, garden maintenance, heating, internet access, parking, pool maintenance, registration fee, tourist tax, use of baby bed, use of baby chair, use of grill, use of washing machine, water.
Advance payment of 30%: By booking.
Remaining payment of 70%: Payable on arrival in cash (€).
COVID-19:
Change your dates for free if restrictions mean you can't travel. If regional or international restrictions mean you can't travel to your destination, we'll move your booking to an alternative date with no additional fees
If you are due to be travelling to an Adria Villas vacation rental or are currently deciding whether to book, then please relax as you are in good hands. If the government imposes restrictions that mean you are unable to travel due to the Coronavirus, then we will change your dates for the same vacation rental with no admin fees applied.

In summary this means that:
- You will not lose your payment, it will be transferred to your replacement booking for the same vacation rental.
- The cost of your rental will remain the same, regardless of future price increases. We are also waiving all admin fees for amending dates for bookings affected by Covid19. Should you wish to book more expensive dates for your replacement booking then you simply pay the difference.
- You can still look forward to your Adria Villas vacation rental experience.
We recommed that you arrange Covid19 specific insurance with one of the insurance companys.
Prices
From
To
Daily price
Weekly price
Min. Stay
01 Aug 2021
27 Aug 2021

€568

€3,976

7 nights
28 Aug 2021
03 Sep 2021

€425

€2,975

7 nights
04 Sep 2021
10 Sep 2021

€377

€2,639

7 nights
11 Sep 2021
17 Sep 2021

€354

€2,478

7 nights
18 Sep 2021
24 Sep 2021

€320

€192

€2,240

€1,344

7 nights
25 Sep 2021
01 Oct 2021

€285

€1,995

7 nights
02 Oct 2021
22 Oct 2021

€180

€1,260

7 nights
23 Oct 2021
12 Nov 2021

€165

€1,155

7 nights
13 Nov 2021
24 Dec 2021

€180

€1,260

7 nights
25 Dec 2021
04 Mar 2022

€520

€3,640

7 nights
05 Mar 2022
25 Mar 2022

€165

€1,155

7 nights
26 Mar 2022
08 Apr 2022

€180

€1,260

7 nights
09 Apr 2022
29 Apr 2022

€230

€1,610

7 nights
30 Apr 2022
13 May 2022

€270

€1,890

7 nights
14 May 2022
20 May 2022

€285

€1,995

7 nights
21 May 2022
03 Jun 2022

€330

€2,310

7 nights
04 Jun 2022
17 Jun 2022

€390

€2,730

7 nights
18 Jun 2022
01 Jul 2022

€425

€2,975

7 nights
02 Jul 2022
22 Jul 2022

€560

€3,920

7 nights
23 Jul 2022
26 Aug 2022

€570

€3,990

7 nights
27 Aug 2022
02 Sep 2022

€520

€3,640

7 nights
03 Sep 2022
09 Sep 2022

€395

€2,765

7 nights
10 Sep 2022
16 Sep 2022

€350

€2,450

7 nights
17 Sep 2022
30 Sep 2022

€285

€1,995

7 nights
01 Oct 2022
21 Oct 2022

€180

€1,260

7 nights
22 Oct 2022
31 Dec 2022

€165

€1,155

7 nights
Distances
Tourist Info Centre
800 m
Reviews
5.00
(14)
Torsten
Das Haus ist großzügig geschnitten und sehr komfortabel. Wir waren zu viert (2E+2K), so dass jedes Kind ein eigenes Schalfzimmer mit Badezimmer hatte. Die Ausstattung ist modern und sehr hochwertig. Der Pool war trotz der Jahreszeit noch gut nutzbar. Fazit: Eines der schönsten und best-ausgestatteten Ferienhäuser die wir je gebucht haben.
Awarded Design Villa Olea, Luxury Villa with heated pool & Seaview
24-10-2018
Beata
Bardzo piękny dom. Basen okazał się atrakcją nie tylko dla dzieci. Spokój, cisza tylko odpoczywać. Super widok z tarasu. Mili właściciele.
Awarded Design Villa Olea, Luxury Villa with heated pool & Seaview
19-08-2018
Jessica
Unterkunft ist ein Traum und die Betten sind super bequem. Wir hatten einen tollen Aufenthalt.
Awarded Design Villa Olea, Luxury Villa with heated pool & Seaview
13-09-2020
Pascal
Although the pictures already look to good to be true, reality even beats these first impressions. Every detail has been carefully chosen to fit into the overall design. The kitchen was equipped with everything one might think of. Beds were incredibly comfortable and the outdoor-area (pool, sofa and grill) were simply perfect. Simply said: Perfect host, perfect house!
Awarded Design Villa Olea, Luxury Villa with heated pool & Seaview
17-07-2020
Evelyn
We had a wonderful time in the designful house in Klimno. There are a lot of devices which make the stay very comfortable. (dishwasher, differwnt kitchen aids, toaster, big TV...) We Reality enjoyed it. The Communication with Sandy was easy and he was very helpful. I absolutely reccomend a stay in this awesome house. Additionally it was incredible clean. A Shop, 2 restaurants and a beach are very close to the house.
Awarded Design Villa Olea, Luxury Villa with heated pool & Seaview
05-09-2019
Tanja
We had a great week in this beautiful house and have felt comfortable. The house is large, modern, very chic and well equipped. There is really nothing missing! The house and the outdoor area corresponded one to one to the pictures and we had a great week and would return anytime. We can only recommend it! Great!!!
Awarded Design Villa Olea, Luxury Villa with heated pool & Seaview
06-08-2019
Viola
We spent our family holidays at Villa Olea. The house is clean and modern, we had some small issues with the dishwasher but landlord took imedaitley care of it. The view was amazing and we had a blast! I highly recommend it especially for families or a bunch of friends who want to spend their holidays together. You can reach the supermarket, a bar, restaurants and the sea in 10minutes (by foot). Its a calm and charming area! We' ll book it next year again
Awarded Design Villa Olea, Luxury Villa with heated pool & Seaview
13-08-2019
Rasso
It is a very nice design house which invites to just relax. The view is astonishing and you can just spend all the time here. The outer part with barbecue is also very nice. To the sea you need a rundabout 10 minutes walk. Supermarkets and restaurants are situated nearby. I can't recommend Restaurant Zal, although it looked nice, it is expensive and there is no friendly service. We had a really good time and we really can recommend the accomodation. The communication with the hosts was very good.
Awarded Design Villa Olea, Luxury Villa with heated pool & Seaview
08-08-2018
Marietta
Very nice, spacious and fancy house! Beds are sooo comfy and the showers are great! We were 10 friends and had a fantastic time there. The house is located close to a beach but a bit further away from Krk and the nicer beaches, but everything reachable with the car within 20-30 minutes. There are a few houses next to this house, so you have to be respectful to the neighbors. The pool looks a bit bigger on the pictures than it actually is.
Awarded Design Villa Olea, Luxury Villa with heated pool & Seaview
03-08-2018
Martin
We literally felt like home away from home from the very first minute. The house is huge and cosy as well. Designed to perfection in every detail, tastefully decorated all over and equipped with the best technique and lots of useful stuff for kitchen + cooking lovers. The whole place is absolutely silent and offers a spectacular view from the lounge terrace to the sea. Check-in and out with were just in time, friendly and easy going. Whenever we had a question, lanlord reacted immediately. Long-Story-Short: On of the best spots we ever found all over Europe in the last 10 Years. And lots of Vacation-Quality for a really fair price. Thank you very much!
Awarded Design Villa Olea, Luxury Villa with heated pool & Seaview
14-08-2015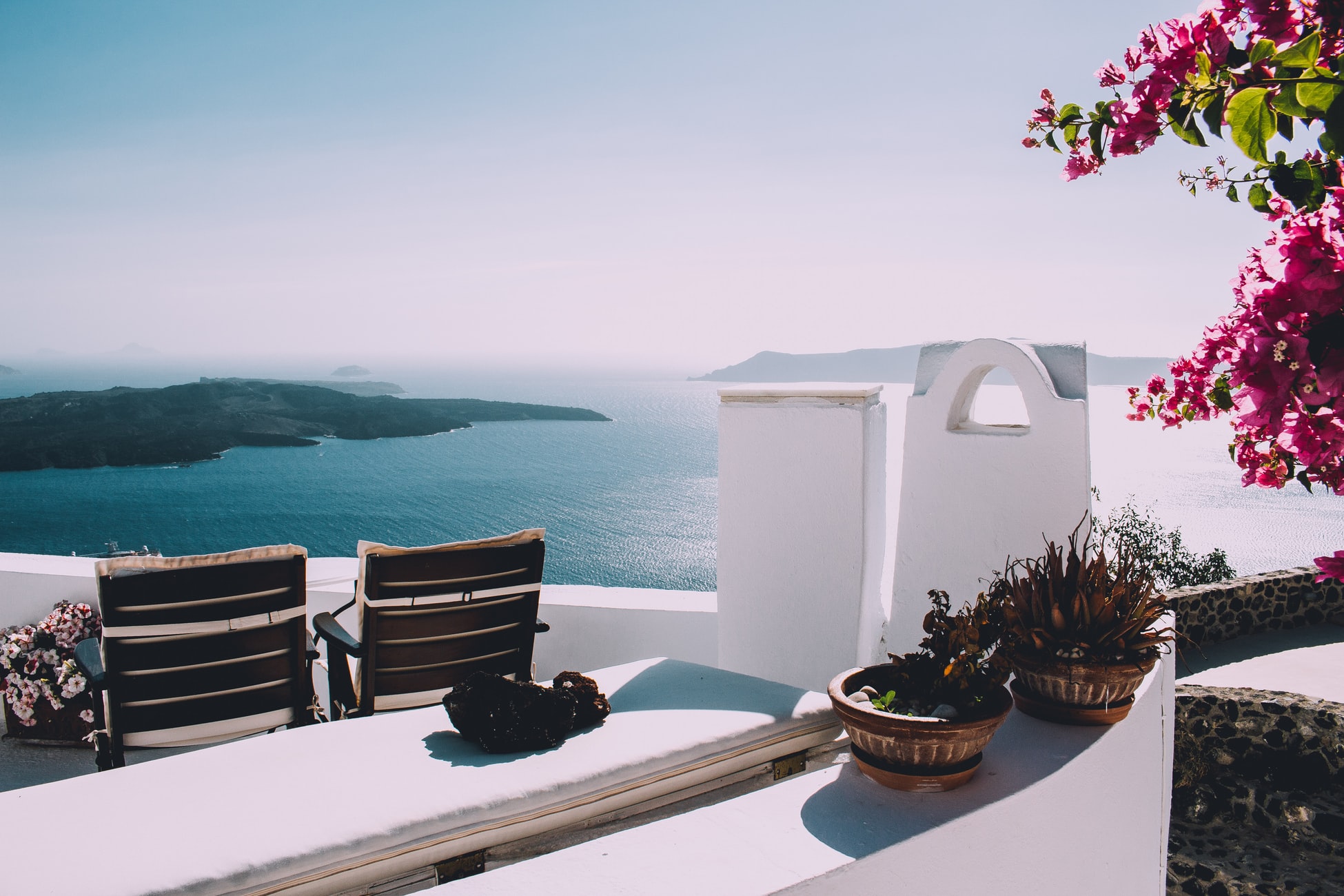 [{"day":"2022-06-05"},{"day":"2022-06-06"},{"day":"2022-06-07"},{"day":"2022-06-08"},{"day":"2022-06-09"},{"day":"2022-06-10"},{"day":"2022-06-12"},{"day":"2022-06-13"},{"day":"2022-06-14"},{"day":"2022-06-15"},{"day":"2022-06-16"},{"day":"2022-06-17"},{"day":"2022-06-19"},{"day":"2022-06-20"},{"day":"2022-06-21"},{"day":"2022-06-22"},{"day":"2022-06-23"},{"day":"2022-06-24"},{"day":"2022-06-26"},{"day":"2022-06-27"},{"day":"2022-06-28"},{"day":"2022-06-29"},{"day":"2022-06-30"},{"day":"2022-07-01"},{"day":"2022-07-03"},{"day":"2022-07-04"},{"day":"2022-07-05"},{"day":"2022-07-06"},{"day":"2022-07-07"},{"day":"2022-07-08"},{"day":"2022-07-10"},{"day":"2022-07-11"},{"day":"2022-07-12"},{"day":"2022-07-13"},{"day":"2022-07-14"},{"day":"2022-07-15"},{"day":"2022-07-17"},{"day":"2022-07-18"},{"day":"2022-07-19"},{"day":"2022-07-20"},{"day":"2022-07-21"},{"day":"2022-07-22"},{"day":"2022-07-24"},{"day":"2022-07-25"},{"day":"2022-07-26"},{"day":"2022-07-27"},{"day":"2022-07-28"},{"day":"2022-07-29"},{"day":"2022-07-31"},{"day":"2022-08-01"},{"day":"2022-08-02"},{"day":"2022-08-03"},{"day":"2022-08-04"},{"day":"2022-08-05"},{"day":"2022-08-07"},{"day":"2022-08-08"},{"day":"2022-08-09"},{"day":"2022-08-10"},{"day":"2022-08-11"},{"day":"2022-08-12"},{"day":"2022-08-14"},{"day":"2022-08-15"},{"day":"2022-08-16"},{"day":"2022-08-17"},{"day":"2022-08-18"},{"day":"2022-08-19"},{"day":"2022-08-21"},{"day":"2022-08-22"},{"day":"2022-08-23"},{"day":"2022-08-24"},{"day":"2022-08-25"},{"day":"2022-08-26"},{"day":"2022-08-28"},{"day":"2022-08-29"},{"day":"2022-08-30"},{"day":"2022-08-31"},{"day":"2022-09-01"},{"day":"2022-09-02"},{"day":"2022-09-04"},{"day":"2022-09-05"},{"day":"2022-09-06"},{"day":"2022-09-07"},{"day":"2022-09-08"},{"day":"2022-09-09"},{"day":"2022-09-11"},{"day":"2022-09-12"},{"day":"2022-09-13"},{"day":"2022-09-14"},{"day":"2022-09-15"},{"day":"2022-09-16"}]
[{"day":"2022-06-05"},{"day":"2022-06-06"},{"day":"2022-06-07"},{"day":"2022-06-08"},{"day":"2022-06-09"},{"day":"2022-06-10"},{"day":"2022-06-12"},{"day":"2022-06-13"},{"day":"2022-06-14"},{"day":"2022-06-15"},{"day":"2022-06-16"},{"day":"2022-06-17"},{"day":"2022-06-19"},{"day":"2022-06-20"},{"day":"2022-06-21"},{"day":"2022-06-22"},{"day":"2022-06-23"},{"day":"2022-06-24"},{"day":"2022-06-26"},{"day":"2022-06-27"},{"day":"2022-06-28"},{"day":"2022-06-29"},{"day":"2022-06-30"},{"day":"2022-07-01"},{"day":"2022-07-03"},{"day":"2022-07-04"},{"day":"2022-07-05"},{"day":"2022-07-06"},{"day":"2022-07-07"},{"day":"2022-07-08"},{"day":"2022-07-10"},{"day":"2022-07-11"},{"day":"2022-07-12"},{"day":"2022-07-13"},{"day":"2022-07-14"},{"day":"2022-07-15"},{"day":"2022-07-17"},{"day":"2022-07-18"},{"day":"2022-07-19"},{"day":"2022-07-20"},{"day":"2022-07-21"},{"day":"2022-07-22"},{"day":"2022-07-24"},{"day":"2022-07-25"},{"day":"2022-07-26"},{"day":"2022-07-27"},{"day":"2022-07-28"},{"day":"2022-07-29"},{"day":"2022-07-31"},{"day":"2022-08-01"},{"day":"2022-08-02"},{"day":"2022-08-03"},{"day":"2022-08-04"},{"day":"2022-08-05"},{"day":"2022-08-07"},{"day":"2022-08-08"},{"day":"2022-08-09"},{"day":"2022-08-10"},{"day":"2022-08-11"},{"day":"2022-08-12"},{"day":"2022-08-14"},{"day":"2022-08-15"},{"day":"2022-08-16"},{"day":"2022-08-17"},{"day":"2022-08-18"},{"day":"2022-08-19"},{"day":"2022-08-21"},{"day":"2022-08-22"},{"day":"2022-08-23"},{"day":"2022-08-24"},{"day":"2022-08-25"},{"day":"2022-08-26"},{"day":"2022-08-28"},{"day":"2022-08-29"},{"day":"2022-08-30"},{"day":"2022-08-31"},{"day":"2022-09-01"},{"day":"2022-09-02"},{"day":"2022-09-04"},{"day":"2022-09-05"},{"day":"2022-09-06"},{"day":"2022-09-07"},{"day":"2022-09-08"},{"day":"2022-09-09"},{"day":"2022-09-11"},{"day":"2022-09-12"},{"day":"2022-09-13"},{"day":"2022-09-14"},{"day":"2022-09-15"},{"day":"2022-09-16"}]