Villa Seastar with a private swimming pool
Kras, Croatia
Gallery
Overview
4.92
(2)
8 guests
5 beds
4 bedrooms
Swimming pool
5000 m from sea
Wi-Fi
Villa Seastar is a beautiful stone semi-detached house, situated in small, quiet village Kras on Island Krk. House consists of two apartments, which share the surroundings of the house and a big pool. Apartments are rented only out as one unit, so you will always share
it only with your family or friends. This villa is perfect for two families traveling together, as you can have your own, private unit, but still share quality time outside the house with your friends or family. As already mentioned, this semidetached 140m2 house consists of two apartments. Both apartments are fully equipped units, which means they each have their own kitchen, living room, bathroom and two bedrooms. Apartments are connected with outside stairs, so completely separated. In the ground floor apartment you will find two bedrooms with king size beds, fully equipped kitchen, dining table for six people and a beautiful living room with cosy sofa and big screen TV. Kitchen is equipped with gas cooking, a microwave, a big refrigerator with a deep freezer, toaster, water heater, coffee maker, dishwasher and all the cutlery you may need. Both bedrooms are very beautifully furnished, with a lot of details so we are confident you will have a good night's sleep. They offer king sized beds, large closets, they each also have their own air conditioning and TV. Bathroom in equipped with a shower, basin and toilet, you can also use a washing machine. From the ground floor apartment you will also have access to the beautiful terrace and surroundings of the house. First floor apartment consists of the same rooms as the ground floor apartment. Kitchen is also completely equipped, and the dining table is for four people. Two bedrooms are – one with a king sized bed, other with two single beds. Both bedrooms are equipped with air-conditioning and TV. Bathroom is equipped with a shower, basin, toilet and washing machine. You can also access a beautiful sunny terrace overlooking the pool. Friendly owners also took care of free time activities. You can use satellite TV, play indoor games, table football, use wi-fi internet, children also have their own play corner with a small table and kitchen. One of the main features of the house is for sure the surrounding of the house. This is where you will spend most of your time when on vacation and the owner took special care of everything. Beautiful covered terrace with a grill and table for eight people will for sure be a perfect place for evening gatherings. Big pool (36m2) will be a place of relaxation and play. By the pool there are also several sundecks with sun chairs, sunshades and a large lounge sofa where you can enjoy the sun and have a good time. Garden is completely fenced, in the front of the house there are also parking spots available for you.
Policies
Pets allowed
Smoking not allowed
Events allowed upon request
Rental policy
Rental price includes:
Accommodation, air conditioning, bathroom towels, bed linens, cleaning on departure, electricity, garden maintenance, heating, internet access, parking, pool maintenance, registration fee, tourist tax, use of baby bed, use of baby chair, use of grill, use of washing machine, water.
Dog fee is 10 € per night.
Advance payment of 30%: By booking.
Remaining payment of 70%: 21 days before arrival.
Prices
| From | To | Daily price | Weekly price | Min. Stay |
| --- | --- | --- | --- | --- |
| 01 Jan 2024 | 27 May 2024 | €160 | €1,120 | 5 nights |
| 28 May 2024 | 31 May 2024 | €160 | €1,120 | 4 nights |
| 01 Jun 2024 | 14 Jun 2024 | €190 | €1,330 | 7 nights |
| 15 Jun 2024 | 28 Jun 2024 | €240 | €1,680 | 7 nights |
| 29 Jun 2024 | 12 Jul 2024 | €340 | €2,380 | 7 nights |
| 13 Jul 2024 | 16 Aug 2024 | €390 | €2,730 | 7 nights |
| 17 Aug 2024 | 23 Aug 2024 | €340 | €2,380 | 7 nights |
| 24 Aug 2024 | 30 Aug 2024 | €290 | €2,030 | 7 nights |
| 31 Aug 2024 | 06 Sep 2024 | €240 | €1,680 | 7 nights |
| 07 Sep 2024 | 13 Sep 2024 | €190 | €1,330 | 7 nights |
| 14 Sep 2024 | 31 Dec 2024 | €160 | €1,120 | 5 nights |
Distances
Tourist Info Centre
8.3 km
Reviews
4.92
(2)
Gabi N.
Wurden sehr nett empfangen. Das Ferienhaus ist genau wie auf den Bildern. Der Pool ist super. Super Einrichtung alles da was man braucht und mehr. Unser Hund hat sich auch sehr wohl gefühlt. Das Ferienhaus ist nur zu empfehlen!!!
Villa Seastar with a private swimming pool
03-10-2022
Jackie Harrisson
I wish I could give even more stars than five. Everything about this villa is beautiful and perfect. There's so much love for detail in everything and there was always a little extra. This place is perfect for a relaxed vacation, but also located conveniently if you wanna drive out and do stuff. Even though there are other houses around it feels really private. And I can't say enough how sweet and nice Nataša and her parents are!! We received such a warm, personal welcome and they were always around to help and went beyond their limits to make our stay special and unforgettable! Thank you so much!!!
Villa Seastar with a private swimming pool
22-09-2023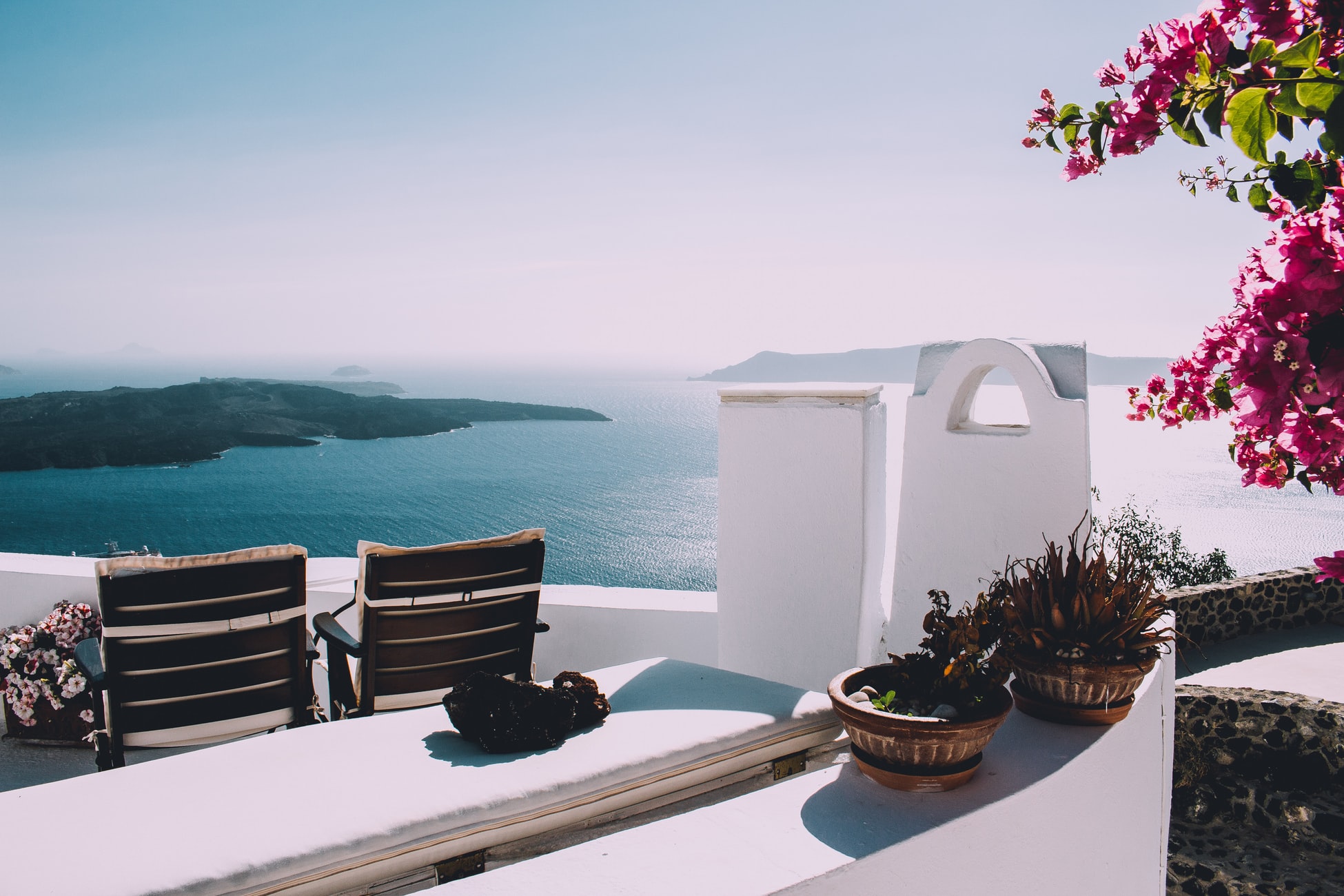 [{"day":"2024-06-02"},{"day":"2024-06-03"},{"day":"2024-06-04"},{"day":"2024-06-05"},{"day":"2024-06-06"},{"day":"2024-06-07"},{"day":"2024-06-09"},{"day":"2024-06-10"},{"day":"2024-06-11"},{"day":"2024-06-12"},{"day":"2024-06-13"},{"day":"2024-06-14"},{"day":"2024-06-16"},{"day":"2024-06-17"},{"day":"2024-06-18"},{"day":"2024-06-19"},{"day":"2024-06-20"},{"day":"2024-06-21"},{"day":"2024-06-23"},{"day":"2024-06-24"},{"day":"2024-06-25"},{"day":"2024-06-26"},{"day":"2024-06-27"},{"day":"2024-06-28"},{"day":"2024-06-30"},{"day":"2024-07-01"},{"day":"2024-07-02"},{"day":"2024-07-03"},{"day":"2024-07-04"},{"day":"2024-07-05"},{"day":"2024-07-07"},{"day":"2024-07-08"},{"day":"2024-07-09"},{"day":"2024-07-10"},{"day":"2024-07-11"},{"day":"2024-07-12"},{"day":"2024-07-14"},{"day":"2024-07-15"},{"day":"2024-07-16"},{"day":"2024-07-17"},{"day":"2024-07-18"},{"day":"2024-07-19"},{"day":"2024-07-21"},{"day":"2024-07-22"},{"day":"2024-07-23"},{"day":"2024-07-24"},{"day":"2024-07-25"},{"day":"2024-07-26"},{"day":"2024-07-28"},{"day":"2024-07-29"},{"day":"2024-07-30"},{"day":"2024-07-31"},{"day":"2024-08-01"},{"day":"2024-08-02"},{"day":"2024-08-04"},{"day":"2024-08-05"},{"day":"2024-08-06"},{"day":"2024-08-07"},{"day":"2024-08-08"},{"day":"2024-08-09"},{"day":"2024-08-11"},{"day":"2024-08-12"},{"day":"2024-08-13"},{"day":"2024-08-14"},{"day":"2024-08-15"},{"day":"2024-08-16"},{"day":"2024-08-18"},{"day":"2024-08-19"},{"day":"2024-08-20"},{"day":"2024-08-21"},{"day":"2024-08-22"},{"day":"2024-08-23"},{"day":"2024-08-25"},{"day":"2024-08-26"},{"day":"2024-08-27"},{"day":"2024-08-28"},{"day":"2024-08-29"},{"day":"2024-08-30"},{"day":"2024-09-01"},{"day":"2024-09-02"},{"day":"2024-09-03"},{"day":"2024-09-04"},{"day":"2024-09-05"},{"day":"2024-09-06"},{"day":"2024-09-08"},{"day":"2024-09-09"},{"day":"2024-09-10"},{"day":"2024-09-11"},{"day":"2024-09-12"},{"day":"2024-09-13"}]
[{"day":"2024-06-02"},{"day":"2024-06-03"},{"day":"2024-06-04"},{"day":"2024-06-05"},{"day":"2024-06-06"},{"day":"2024-06-07"},{"day":"2024-06-09"},{"day":"2024-06-10"},{"day":"2024-06-11"},{"day":"2024-06-12"},{"day":"2024-06-13"},{"day":"2024-06-14"},{"day":"2024-06-16"},{"day":"2024-06-17"},{"day":"2024-06-18"},{"day":"2024-06-19"},{"day":"2024-06-20"},{"day":"2024-06-21"},{"day":"2024-06-23"},{"day":"2024-06-24"},{"day":"2024-06-25"},{"day":"2024-06-26"},{"day":"2024-06-27"},{"day":"2024-06-28"},{"day":"2024-06-30"},{"day":"2024-07-01"},{"day":"2024-07-02"},{"day":"2024-07-03"},{"day":"2024-07-04"},{"day":"2024-07-05"},{"day":"2024-07-07"},{"day":"2024-07-08"},{"day":"2024-07-09"},{"day":"2024-07-10"},{"day":"2024-07-11"},{"day":"2024-07-12"},{"day":"2024-07-14"},{"day":"2024-07-15"},{"day":"2024-07-16"},{"day":"2024-07-17"},{"day":"2024-07-18"},{"day":"2024-07-19"},{"day":"2024-07-21"},{"day":"2024-07-22"},{"day":"2024-07-23"},{"day":"2024-07-24"},{"day":"2024-07-25"},{"day":"2024-07-26"},{"day":"2024-07-28"},{"day":"2024-07-29"},{"day":"2024-07-30"},{"day":"2024-07-31"},{"day":"2024-08-01"},{"day":"2024-08-02"},{"day":"2024-08-04"},{"day":"2024-08-05"},{"day":"2024-08-06"},{"day":"2024-08-07"},{"day":"2024-08-08"},{"day":"2024-08-09"},{"day":"2024-08-11"},{"day":"2024-08-12"},{"day":"2024-08-13"},{"day":"2024-08-14"},{"day":"2024-08-15"},{"day":"2024-08-16"},{"day":"2024-08-18"},{"day":"2024-08-19"},{"day":"2024-08-20"},{"day":"2024-08-21"},{"day":"2024-08-22"},{"day":"2024-08-23"},{"day":"2024-08-25"},{"day":"2024-08-26"},{"day":"2024-08-27"},{"day":"2024-08-28"},{"day":"2024-08-29"},{"day":"2024-08-30"},{"day":"2024-09-01"},{"day":"2024-09-02"},{"day":"2024-09-03"},{"day":"2024-09-04"},{"day":"2024-09-05"},{"day":"2024-09-06"},{"day":"2024-09-08"},{"day":"2024-09-09"},{"day":"2024-09-10"},{"day":"2024-09-11"},{"day":"2024-09-12"},{"day":"2024-09-13"}]