Villa Stone Queen with heated swimming pool and Seaview
Malinska, Croatia
Gallery
Overview
4.95
(14)
8 guests
5 beds
4 bedrooms
Swimming pool
100 m from sea
Wi-Fi
Villa Stone Queen is traditional Island Krk house. It is more than 100 years old, but restored and renovated with such an eye for detail that will leave you speechless. Villa Stone Queen is located just 100 meters from the sea and city center. If you are looking for something traditional, bu
t new, with everything for comfortable stay, 5 stars Villa Stone Queen is without a doubt a perfect choice for you.
Location of Villa Stone Queen is perfect. It is located in well-known small city of Malinska on island Krk. Just a short walk from the Villa you will find pebble beach, cafes, local market, stores and marina. So if you are not keen on moving your car during holidays, this Villa is perfect choice for you.
As you will spend most of your time on holidays outdoor, Villa Stone Queen offers comfortable terrace and heated pool from where you can enjoy beautiful Seaview on bay of Malinska. On the terrace you will find comfortable outdoor furnishing for 8 people. You will be amazed with idea of dinning on 120 years old fountain that the table is formed on. By the pool, 8 sun chairs are waiting for house guests to souk up the sun. Special feature is hidden in the shade behind the villa. There is well hidden stone and gas grill with electric cooker, water, sink and table for enjoying delicious Mediterranean food and wine.
The interior of the villa is a blend of historical, traditional and modern, with elements of stone and wood. Villa Stone Queen is the size of 105 m2 and house plot covers area of 400 m2. Villa spreads over two floors. Wide and spacious living area on the ground floor consists of a fully equipped kitchen, dining area for 8 guests and comfortable sofa with smart television with SAT programs and wireless internet. Kitchen is fully equipped with top end appliances such as gas cooker, freezer, fridge, ice maker, stove, coffee machine, water heater, dishwasher, cooking hood and all necessary kitchen ware. One double bedroom and one bathroom with washing machine are located on ground floor for easy accessibility.
First floor of the villa features three bedrooms - two bedrooms with king size bed and one with two single beds and two bathrooms. All bathrooms, one on ground floor and two on first floor, have walk in shower, sink, hairdryer and toilet. Fine linens and accoutrements are provided for all our guests.
Villa is fully air-conditioned, has Wi-Fi Internet access and underfloor central heating system, so it is perfect for spring or autumn holidays as well. The pool is heated to a temperature of 27 degrees. All windows in the house are equipped with mosquito nets. In the basement there is also a convenient storage room in which are four bicycles for adults with helmets. Two child helmets are also provided. There is also a private parking for two cars at guest's disposal. Useful storage is located in the basement. Property around villa is fully enclosed.
At a distance of 100 meters you will city center find marina with riva, local fish market, restaurants, shops, cafés, pizzerias, bakeries, playground and sport court. The Villa is easily accessible because Rijeka Airport is only 15km away from the Villa, bus stop just 150 meters and the ferry port for the island of Cres and Rab is 14 km away. Malinska is a jewel of tourism which proudly keeps its fishing and maritime traditions and equally offers guests a rich gastronomic offer inviting guests to visit at any time of the year. If you decide to come in the spring or autumn, expect the scents of lush island vegetation. If you should arrive at a different time of year, you will be pleasantly welcomed with a mild winter and hot summer. The clean sea, beautiful pebbled and sandy beaches surrounded by trees and greenery are a trademark of Malinska. However, it also offers other further delights. Discover a beautiful seaside promenade, named Paradise way, which will give you some truly unforgettable memories. During the summer months, do not miss some of the traditional events where you can experience some of the interesting local customs. Be sure to visit Porto, the location of a Franciscan monastery, or take a look at the sacral collection of the monastery museum and the Church of Mary Magdalene.
Policies
Pets not allowed
Smoking not allowed
Events allowed upon request
Rental policy
Rental price includes:
Accommodation, air conditioning, bathroom towels, bed linens, cleaning on departure, electricity, garden maintenance, heating, internet access, parking, pool maintenance, registration fee, tourist tax, use of baby bed, use of baby chair, use of bikes, use of grill, use of washing machine, water.
Advance payment of 30%: By booking.
Remaining payment of 70%: 21 days before arrival.
Swimming pool is in use and heated from 06.05. to 01.10.
Prices
| From | To | Daily price | Weekly price | Min. Stay |
| --- | --- | --- | --- | --- |
| 01 Jan 2023 | 21 Apr 2023 | €160 | €1,120 | 7 nights |
| 22 Apr 2023 | 28 Apr 2023 | €170 | €1,190 | 7 nights |
| 29 Apr 2023 | 05 May 2023 | €190 | €1,330 | 7 nights |
| 06 May 2023 | 26 May 2023 | €210 | €1,470 | 7 nights |
| 27 May 2023 | 02 Jun 2023 | €230 | €1,610 | 7 nights |
| 03 Jun 2023 | 16 Jun 2023 | €260 | €1,820 | 7 nights |
| 17 Jun 2023 | 30 Jun 2023 | €320 | €2,240 | 7 nights |
| 01 Jul 2023 | 18 Aug 2023 | €430 | €3,010 | 7 nights |
| 19 Aug 2023 | 25 Aug 2023 | €370 | €2,590 | 7 nights |
| 26 Aug 2023 | 01 Sep 2023 | €290 | €2,030 | 7 nights |
| 02 Sep 2023 | 08 Sep 2023 | €260 | €1,820 | 7 nights |
| 09 Sep 2023 | 22 Sep 2023 | €220 | €1,540 | 7 nights |
| 23 Sep 2023 | 06 Oct 2023 | €200 | €1,400 | 7 nights |
| 07 Oct 2023 | 20 Oct 2023 | €190 | €1,330 | 7 nights |
| 21 Oct 2023 | 31 Dec 2023 | €160 | €1,120 | 7 nights |
Distances
Tourist Info Centre
100 m
Reviews
4.95
(14)
Andreas L.
2 Gehminuten von der Hafenpromenade, 5-10 Gehminuten von einen sehr weitläufigen und sehr schönen Strandabschnitt entfernt. Einfach super. Restaurants und Einkaufsmöglichkeiten fast direkt vor der Haustüre. Am Wochenende konnte man der Live-Musik der Promenade von der Terrasse aus sehen und Hören. Der Pool ist beheizt und hat eine sehr gute Größe. Sehr gute Kochmöglichkeiten, die wir viel und oft genutzt haben. Eismaschine ist inkl. Die Hand- und Strandtücher sind vorrätig. Die Betten sind frisch überzogen. SUPER! Waschmaschine im Haus. Alle Verbrauchsartikel (Waschmittel usw.) sind bereits im Haus vorhanden. Alles durchdacht. Check in und Kommunikation mit dem sehr netten Vermieter waren problemlos. Die Nachbarn sind gut drauf. 2 Pkw Stellplätze sind inkl. Alles in einen ein sehr schönes Haus mit sehr guter Ausstattung. 5 Sterne!
Villa Stone Queen with heated swimming pool and Seaview
21-09-2020
Reinhard K.
Sehr empfehlenswert. Schöne neue Villa und sehr gute Ausstattung. Sauberer Pool.
Villa Stone Queen with heated swimming pool and Seaview
10-08-2019
Jasmin R.
Dieses Haus ist ein wunderschönes Juwel. Der Vermieter immer da und die Lage super. Alles erreicht man zu Fuß, Hafen, Strand, Supermarkt, Restaurant und Bäcker.
Villa Stone Queen with heated swimming pool and Seaview
26-08-2020
Christoph K.
Wir waren von der Villa richtig überrascht! Es sah alles so aus wie auf den Bildern und die Küche war sehr üppig ausgestattet. Die ganzen Küchenutensilien (Stabmixer, scharfe Messer, Spülmittel) die wir mitgebracht hatten mussten wir gar nicht auspacken. Die Außenküche ist ein echter Traum, die wir auch täglich in Nutzung gehabt haben. Obwohl die Betten sehr weich sind und ich das eigentlich nicht so mag, konnte ich wunderbar schlafen. Die 4 vorhanden Fahrräder sollen noch aufgestockt und SUPs sollen angeschafft werden. Der Vermieter war sehr freundlich und zuvorkommend. Wir haben vorab alles über die An- und Abreise per Mail geklärt, was dann auch super funktioniert hat. Einziges Manko: Das Haus liegt an der Straße zum Strand. Wir würden jederzeit wieder in der Villa Urlaub machen!
Villa Stone Queen with heated swimming pool and Seaview
04-09-2019
Andreas B.
Alles Super Sauber und alles was versprochen wurde lt. Ausschreibung wurde erfüllt. Alles vorhanden, sogar eine Eiswürferlmaschine. Sind mit dem Enkerl ca. 3 Jahre angereist, und kein Problem, nur ca 400 Meter zum Strand, brauchten kein Auto in dieser Woche. Einziger Verbesserungsvorschlag für kleine Kinder, sollte der Pool mit einer zusätzlichen Türe abgesichert werden.
Villa Stone Queen with heated swimming pool and Seaview
25-06-2021
Grzegorz B.
Villa bardzo dobrze wyposażona, blisko od głównej promenady. Znakomity kontakt z Gospodarzem. Na przywitanie czekały na nas owoce oraz zimne napoje i alkohole w lodówce.
Villa Stone Queen with heated swimming pool and Seaview
27-06-2021
Barbara J.
Wunderschönes, sehr gemütliches und besonders liebevoll und hochwertig eingerichtetes Haus. Top-Gastgeber!!! Sehr gerne wieder! :)
Villa Stone Queen with heated swimming pool and Seaview
28-08-2021
Sebastian Fuchs
Wir (3 Paare) hatten eine perfekte Woche in dieser Unterkunft! Sehr schön eingerichtet und eine Küche, die viele Utensilien hat, damit man gut kochen kann. Inklusive Brotschneidemaschine und Eiswürfelmaschine. Das sind Details, die wir bisher in keiner Airbnb-Unterkunft hatten. Der Outdoor-Grill war auch toll. Sehr sympathischer Gastgeber, Übergabe hat an beiden Tagen reibungslos funktioniert.
Villa Stone Queen with heated swimming pool and Seaview
16-04-2022
Weronika
Everything was sooo perfect. The Host was more then helpful and nice. The place is fully equipped with everything what you can need. The outdoor kitchen and small garden with the pool is a perfect place to relax and spend time. House is close to everything: beach, bars and restaurant, supermarket. I can fully recommand the place to everyone.
Villa Stone Queen with heated swimming pool and Seaview
09-05-2022
Cris Hall
The pictures don't do this rental justice. It is a beautiful home, extremely well maintained, and with so many details for your comfort. When we arrived the host had stocked the house with water, wine, fresh fruit. It was a lovely surprise! The location is great, just a 3 minute walk to the beaches or town center. We went to the coast less than usual due to having the heated pool at the house. It was wonderful to dive into the pool on cooler days or to cool off in the warm afternoons. We also really enjoyed the outdoor cooking area. We were pleasantly surprised to find that there was kindling and charcoal at the grill, ready for use. We highly recommend this house for your vacation and hope we will have the chance to make it back again in the future.
Villa Stone Queen with heated swimming pool and Seaview
05-06-2022
Ladislav
Ideální dovolená pro početnou rodinu.
Villa Stone Queen with heated swimming pool and Seaview
03-07-2022
Daniel Auer
We booked this house to make a holiday with some friends and it was really great. Also the owner Gregor was really nice and recommend the house to 100%.
Villa Stone Queen with heated swimming pool and Seaview
12-07-2022
Julian Krahnen
Das ist das mit Abstand schönste Airbnb, in dem wir je waren! Wir haben noch nie so viel Liebe zum Detail gesehen 😍 hey, alles ist sehr stimmig eingerichtet und neu und hochwertig gemacht. Von Blumen in den Wasen über einen gedeckten Tisch, so dass man quasi direkt anfangen möchte, zu essen, bis hinzu allen nur erdenklichem Kochmöglichkeiten. Selbst Softgetränke und Bier und Weißwein waren schon kaltgestellt und der Rotwein stand parat. Die Handtücher sind toll gefaltet, die Toiletten mit einem Banner versehen, dass sie gerade frisch geputzt wurden, Gläser auf den Bädern für Zahnbürsten, Bad Vorleger für warme Füße, extra Handtücher für den Pool, eine Outdoor Küche, die seinesgleichen sucht: von Grill über Teppanyaki bis hin zu einem Gasherd und alles ist bereits angeschlossen. Sogar Kohle und Grillanzünder sind vorhanden. Feuerzeuge sowie Kerzen liegen auch bereit. Wir haben bestimmt noch einige Sachen vergessen, aufzulisten aber wie gesagt: das Haus ist einfach nur ein Traum! Und Janus, ein super Gastgeber 😍
Villa Stone Queen with heated swimming pool and Seaview
02-10-2022
Michael Steinfurt
Ein wirklich wunderschönes Ferienhaus mit vielen stimmigen Details. Meine Highlights waren die Außenküche, Terrasse und Bäder. Wir hatten ein paar kühlere Tage erwischt. Dank Fußbodenheizung war es trotzdem sehr gemütlich. Absolut zu empfehlen!
Villa Stone Queen with heated swimming pool and Seaview
20-05-2023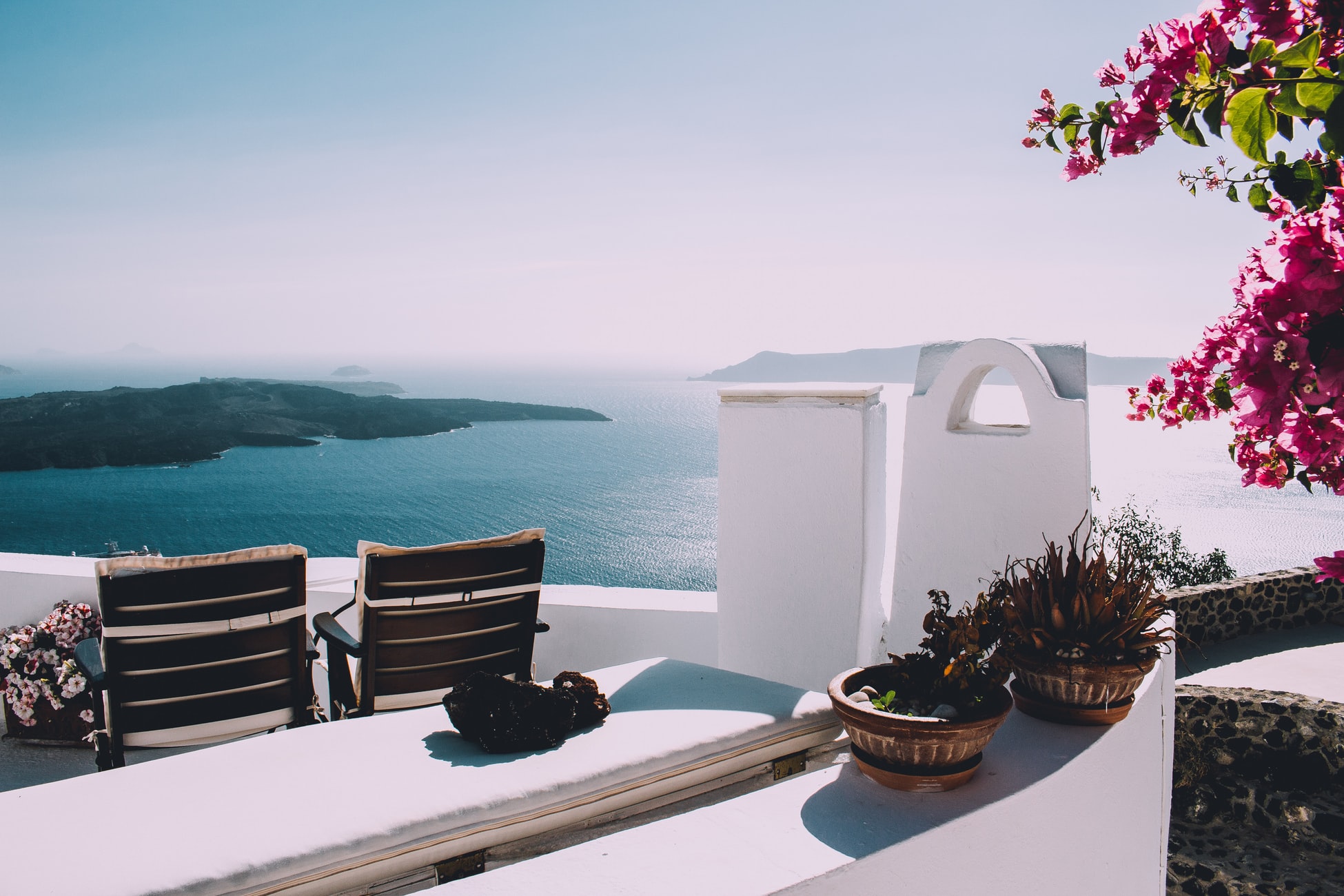 [{"day":"2023-05-28"},{"day":"2023-05-29"},{"day":"2023-05-30"},{"day":"2023-05-31"},{"day":"2023-06-01"},{"day":"2023-06-02"},{"day":"2023-06-04"},{"day":"2023-06-05"},{"day":"2023-06-06"},{"day":"2023-06-07"},{"day":"2023-06-08"},{"day":"2023-06-09"},{"day":"2023-06-11"},{"day":"2023-06-12"},{"day":"2023-06-13"},{"day":"2023-06-14"},{"day":"2023-06-15"},{"day":"2023-06-16"},{"day":"2023-06-18"},{"day":"2023-06-19"},{"day":"2023-06-20"},{"day":"2023-06-21"},{"day":"2023-06-22"},{"day":"2023-06-23"},{"day":"2023-06-25"},{"day":"2023-06-26"},{"day":"2023-06-27"},{"day":"2023-06-28"},{"day":"2023-06-29"},{"day":"2023-06-30"},{"day":"2023-07-02"},{"day":"2023-07-03"},{"day":"2023-07-04"},{"day":"2023-07-05"},{"day":"2023-07-06"},{"day":"2023-07-07"},{"day":"2023-07-09"},{"day":"2023-07-10"},{"day":"2023-07-11"},{"day":"2023-07-12"},{"day":"2023-07-13"},{"day":"2023-07-14"},{"day":"2023-07-16"},{"day":"2023-07-17"},{"day":"2023-07-18"},{"day":"2023-07-19"},{"day":"2023-07-20"},{"day":"2023-07-21"},{"day":"2023-07-23"},{"day":"2023-07-24"},{"day":"2023-07-25"},{"day":"2023-07-26"},{"day":"2023-07-27"},{"day":"2023-07-28"},{"day":"2023-07-30"},{"day":"2023-07-31"},{"day":"2023-08-01"},{"day":"2023-08-02"},{"day":"2023-08-03"},{"day":"2023-08-04"},{"day":"2023-08-06"},{"day":"2023-08-07"},{"day":"2023-08-08"},{"day":"2023-08-09"},{"day":"2023-08-10"},{"day":"2023-08-11"},{"day":"2023-08-13"},{"day":"2023-08-14"},{"day":"2023-08-15"},{"day":"2023-08-16"},{"day":"2023-08-17"},{"day":"2023-08-18"},{"day":"2023-08-20"},{"day":"2023-08-21"},{"day":"2023-08-22"},{"day":"2023-08-23"},{"day":"2023-08-24"},{"day":"2023-08-25"},{"day":"2023-08-27"},{"day":"2023-08-28"},{"day":"2023-08-29"},{"day":"2023-08-30"},{"day":"2023-08-31"},{"day":"2023-09-01"},{"day":"2023-09-03"},{"day":"2023-09-04"},{"day":"2023-09-05"},{"day":"2023-09-06"},{"day":"2023-09-07"},{"day":"2023-09-08"},{"day":"2023-09-10"},{"day":"2023-09-11"},{"day":"2023-09-12"},{"day":"2023-09-13"},{"day":"2023-09-14"},{"day":"2023-09-15"},{"day":"2023-09-17"},{"day":"2023-09-18"},{"day":"2023-09-19"},{"day":"2023-09-20"},{"day":"2023-09-21"},{"day":"2023-09-22"},{"day":"2023-09-24"},{"day":"2023-09-25"},{"day":"2023-09-26"},{"day":"2023-09-27"},{"day":"2023-09-28"},{"day":"2023-09-29"},{"day":"2023-10-01"},{"day":"2023-10-02"},{"day":"2023-10-03"},{"day":"2023-10-04"},{"day":"2023-10-05"},{"day":"2023-10-06"},{"day":"2023-10-08"},{"day":"2023-10-09"},{"day":"2023-10-10"},{"day":"2023-10-11"},{"day":"2023-10-12"},{"day":"2023-10-13"},{"day":"2023-10-15"},{"day":"2023-10-16"},{"day":"2023-10-17"},{"day":"2023-10-18"},{"day":"2023-10-19"},{"day":"2023-10-20"},{"day":"2023-10-22"},{"day":"2023-10-23"},{"day":"2023-10-24"},{"day":"2023-10-25"},{"day":"2023-10-26"},{"day":"2023-10-27"},{"day":"2023-10-29"},{"day":"2023-10-30"},{"day":"2023-10-31"},{"day":"2023-11-01"},{"day":"2023-11-02"},{"day":"2023-11-03"},{"day":"2023-11-05"},{"day":"2023-11-06"},{"day":"2023-11-07"},{"day":"2023-11-08"},{"day":"2023-11-09"},{"day":"2023-11-10"},{"day":"2023-11-12"},{"day":"2023-11-13"},{"day":"2023-11-14"},{"day":"2023-11-15"},{"day":"2023-11-16"},{"day":"2023-11-17"},{"day":"2023-11-19"},{"day":"2023-11-20"},{"day":"2023-11-21"},{"day":"2023-11-22"},{"day":"2023-11-23"},{"day":"2023-11-24"},{"day":"2023-11-26"},{"day":"2023-11-27"},{"day":"2023-11-28"},{"day":"2023-11-29"},{"day":"2023-11-30"},{"day":"2023-12-01"},{"day":"2023-12-03"},{"day":"2023-12-04"},{"day":"2023-12-05"},{"day":"2023-12-06"},{"day":"2023-12-07"},{"day":"2023-12-08"},{"day":"2023-12-10"},{"day":"2023-12-11"},{"day":"2023-12-12"},{"day":"2023-12-13"},{"day":"2023-12-14"},{"day":"2023-12-15"},{"day":"2023-12-17"},{"day":"2023-12-18"},{"day":"2023-12-19"},{"day":"2023-12-20"},{"day":"2023-12-21"},{"day":"2023-12-22"},{"day":"2023-12-24"},{"day":"2023-12-25"},{"day":"2023-12-26"},{"day":"2023-12-27"},{"day":"2023-12-28"},{"day":"2023-12-29"},{"day":"2023-12-31"},{"day":"2024-01-07"},{"day":"2024-01-08"},{"day":"2024-01-09"},{"day":"2024-01-10"},{"day":"2024-01-11"},{"day":"2024-01-12"},{"day":"2024-01-14"},{"day":"2024-01-15"},{"day":"2024-01-16"},{"day":"2024-01-17"},{"day":"2024-01-18"},{"day":"2024-01-19"},{"day":"2024-01-21"},{"day":"2024-01-22"},{"day":"2024-01-23"},{"day":"2024-01-24"},{"day":"2024-01-25"},{"day":"2024-01-26"},{"day":"2024-01-28"},{"day":"2024-01-29"},{"day":"2024-01-30"},{"day":"2024-01-31"},{"day":"2024-02-01"},{"day":"2024-02-02"},{"day":"2024-02-04"},{"day":"2024-02-05"},{"day":"2024-02-06"},{"day":"2024-02-07"},{"day":"2024-02-08"},{"day":"2024-02-09"},{"day":"2024-02-11"},{"day":"2024-02-12"},{"day":"2024-02-13"},{"day":"2024-02-14"},{"day":"2024-02-15"},{"day":"2024-02-16"},{"day":"2024-02-18"},{"day":"2024-02-19"},{"day":"2024-02-20"},{"day":"2024-02-21"},{"day":"2024-02-22"},{"day":"2024-02-23"},{"day":"2024-02-25"},{"day":"2024-02-26"},{"day":"2024-02-27"},{"day":"2024-02-28"},{"day":"2024-02-29"},{"day":"2024-03-01"},{"day":"2024-03-03"},{"day":"2024-03-04"},{"day":"2024-03-05"},{"day":"2024-03-06"},{"day":"2024-03-07"},{"day":"2024-03-08"},{"day":"2024-03-10"},{"day":"2024-03-11"},{"day":"2024-03-12"},{"day":"2024-03-13"},{"day":"2024-03-14"},{"day":"2024-03-15"},{"day":"2024-03-17"},{"day":"2024-03-18"},{"day":"2024-03-19"},{"day":"2024-03-20"},{"day":"2024-03-21"},{"day":"2024-03-22"},{"day":"2024-03-24"},{"day":"2024-03-25"},{"day":"2024-03-26"},{"day":"2024-03-27"},{"day":"2024-03-28"},{"day":"2024-03-29"},{"day":"2024-03-31"},{"day":"2024-04-01"},{"day":"2024-04-02"},{"day":"2024-04-03"},{"day":"2024-04-04"},{"day":"2024-04-05"},{"day":"2024-04-07"},{"day":"2024-04-08"},{"day":"2024-04-09"},{"day":"2024-04-10"},{"day":"2024-04-11"},{"day":"2024-04-12"},{"day":"2024-04-14"},{"day":"2024-04-15"},{"day":"2024-04-16"},{"day":"2024-04-17"},{"day":"2024-04-18"},{"day":"2024-04-19"},{"day":"2024-04-21"},{"day":"2024-04-22"},{"day":"2024-04-23"},{"day":"2024-04-24"},{"day":"2024-04-25"},{"day":"2024-04-26"},{"day":"2024-04-28"},{"day":"2024-04-29"},{"day":"2024-04-30"},{"day":"2024-05-01"},{"day":"2024-05-02"},{"day":"2024-05-03"},{"day":"2024-05-05"},{"day":"2024-05-06"},{"day":"2024-05-07"},{"day":"2024-05-08"},{"day":"2024-05-09"},{"day":"2024-05-10"},{"day":"2024-05-12"},{"day":"2024-05-13"},{"day":"2024-05-14"},{"day":"2024-05-15"},{"day":"2024-05-16"},{"day":"2024-05-17"},{"day":"2024-05-19"},{"day":"2024-05-20"},{"day":"2024-05-21"},{"day":"2024-05-22"},{"day":"2024-05-23"},{"day":"2024-05-24"},{"day":"2024-05-26"},{"day":"2024-05-27"},{"day":"2024-05-28"},{"day":"2024-05-29"},{"day":"2024-05-30"},{"day":"2024-05-31"},{"day":"2024-06-02"},{"day":"2024-06-03"},{"day":"2024-06-04"},{"day":"2024-06-05"},{"day":"2024-06-06"},{"day":"2024-06-07"},{"day":"2024-06-09"},{"day":"2024-06-10"},{"day":"2024-06-11"},{"day":"2024-06-12"},{"day":"2024-06-13"},{"day":"2024-06-14"},{"day":"2024-06-16"},{"day":"2024-06-17"},{"day":"2024-06-18"},{"day":"2024-06-19"},{"day":"2024-06-20"},{"day":"2024-06-21"},{"day":"2024-06-23"},{"day":"2024-06-24"},{"day":"2024-06-25"},{"day":"2024-06-26"},{"day":"2024-06-27"},{"day":"2024-06-28"},{"day":"2024-06-30"},{"day":"2024-07-01"},{"day":"2024-07-02"},{"day":"2024-07-03"},{"day":"2024-07-04"},{"day":"2024-07-05"},{"day":"2024-07-07"},{"day":"2024-07-08"},{"day":"2024-07-09"},{"day":"2024-07-10"},{"day":"2024-07-11"},{"day":"2024-07-12"},{"day":"2024-07-14"},{"day":"2024-07-15"},{"day":"2024-07-16"},{"day":"2024-07-17"},{"day":"2024-07-18"},{"day":"2024-07-19"},{"day":"2024-07-21"},{"day":"2024-07-22"},{"day":"2024-07-23"},{"day":"2024-07-24"},{"day":"2024-07-25"},{"day":"2024-07-26"},{"day":"2024-07-28"},{"day":"2024-07-29"},{"day":"2024-07-30"},{"day":"2024-07-31"},{"day":"2024-08-01"},{"day":"2024-08-02"},{"day":"2024-08-04"},{"day":"2024-08-05"},{"day":"2024-08-06"},{"day":"2024-08-07"},{"day":"2024-08-08"},{"day":"2024-08-09"},{"day":"2024-08-11"},{"day":"2024-08-12"},{"day":"2024-08-13"},{"day":"2024-08-14"},{"day":"2024-08-15"},{"day":"2024-08-16"},{"day":"2024-08-18"},{"day":"2024-08-19"},{"day":"2024-08-20"},{"day":"2024-08-21"},{"day":"2024-08-22"},{"day":"2024-08-23"},{"day":"2024-08-25"},{"day":"2024-08-26"},{"day":"2024-08-27"},{"day":"2024-08-28"},{"day":"2024-08-29"},{"day":"2024-08-30"},{"day":"2024-09-01"},{"day":"2024-09-02"},{"day":"2024-09-03"},{"day":"2024-09-04"},{"day":"2024-09-05"},{"day":"2024-09-06"},{"day":"2024-09-08"},{"day":"2024-09-09"},{"day":"2024-09-10"},{"day":"2024-09-11"},{"day":"2024-09-12"},{"day":"2024-09-13"},{"day":"2024-09-15"},{"day":"2024-09-16"},{"day":"2024-09-17"},{"day":"2024-09-18"},{"day":"2024-09-19"},{"day":"2024-09-20"},{"day":"2024-09-22"},{"day":"2024-09-23"},{"day":"2024-09-24"},{"day":"2024-09-25"},{"day":"2024-09-26"},{"day":"2024-09-27"},{"day":"2024-09-29"},{"day":"2024-09-30"},{"day":"2024-10-01"},{"day":"2024-10-02"},{"day":"2024-10-03"},{"day":"2024-10-04"},{"day":"2024-10-06"},{"day":"2024-10-07"},{"day":"2024-10-08"},{"day":"2024-10-09"},{"day":"2024-10-10"},{"day":"2024-10-11"},{"day":"2024-10-13"},{"day":"2024-10-14"},{"day":"2024-10-15"},{"day":"2024-10-16"},{"day":"2024-10-17"},{"day":"2024-10-18"},{"day":"2024-10-20"},{"day":"2024-10-21"},{"day":"2024-10-22"},{"day":"2024-10-23"},{"day":"2024-10-24"},{"day":"2024-10-25"},{"day":"2024-10-27"},{"day":"2024-10-28"},{"day":"2024-10-29"},{"day":"2024-10-30"},{"day":"2024-10-31"},{"day":"2024-11-01"},{"day":"2024-11-03"},{"day":"2024-11-04"},{"day":"2024-11-05"},{"day":"2024-11-06"},{"day":"2024-11-07"},{"day":"2024-11-08"},{"day":"2024-11-10"},{"day":"2024-11-11"},{"day":"2024-11-12"},{"day":"2024-11-13"},{"day":"2024-11-14"},{"day":"2024-11-15"},{"day":"2024-11-17"},{"day":"2024-11-18"},{"day":"2024-11-19"},{"day":"2024-11-20"},{"day":"2024-11-21"},{"day":"2024-11-22"},{"day":"2024-11-24"},{"day":"2024-11-25"},{"day":"2024-11-26"},{"day":"2024-11-27"},{"day":"2024-11-28"},{"day":"2024-11-29"},{"day":"2024-12-01"},{"day":"2024-12-02"},{"day":"2024-12-03"},{"day":"2024-12-04"},{"day":"2024-12-05"},{"day":"2024-12-06"},{"day":"2024-12-08"},{"day":"2024-12-09"},{"day":"2024-12-10"},{"day":"2024-12-11"},{"day":"2024-12-12"},{"day":"2024-12-13"},{"day":"2024-12-15"},{"day":"2024-12-16"},{"day":"2024-12-17"},{"day":"2024-12-18"},{"day":"2024-12-19"},{"day":"2024-12-20"},{"day":"2024-12-22"},{"day":"2024-12-23"},{"day":"2024-12-24"},{"day":"2024-12-25"},{"day":"2024-12-26"},{"day":"2024-12-27"}]
[{"day":"2023-05-28"},{"day":"2023-05-29"},{"day":"2023-05-30"},{"day":"2023-05-31"},{"day":"2023-06-01"},{"day":"2023-06-02"},{"day":"2023-06-04"},{"day":"2023-06-05"},{"day":"2023-06-06"},{"day":"2023-06-07"},{"day":"2023-06-08"},{"day":"2023-06-09"},{"day":"2023-06-11"},{"day":"2023-06-12"},{"day":"2023-06-13"},{"day":"2023-06-14"},{"day":"2023-06-15"},{"day":"2023-06-16"},{"day":"2023-06-18"},{"day":"2023-06-19"},{"day":"2023-06-20"},{"day":"2023-06-21"},{"day":"2023-06-22"},{"day":"2023-06-23"},{"day":"2023-06-25"},{"day":"2023-06-26"},{"day":"2023-06-27"},{"day":"2023-06-28"},{"day":"2023-06-29"},{"day":"2023-06-30"},{"day":"2023-07-02"},{"day":"2023-07-03"},{"day":"2023-07-04"},{"day":"2023-07-05"},{"day":"2023-07-06"},{"day":"2023-07-07"},{"day":"2023-07-09"},{"day":"2023-07-10"},{"day":"2023-07-11"},{"day":"2023-07-12"},{"day":"2023-07-13"},{"day":"2023-07-14"},{"day":"2023-07-16"},{"day":"2023-07-17"},{"day":"2023-07-18"},{"day":"2023-07-19"},{"day":"2023-07-20"},{"day":"2023-07-21"},{"day":"2023-07-23"},{"day":"2023-07-24"},{"day":"2023-07-25"},{"day":"2023-07-26"},{"day":"2023-07-27"},{"day":"2023-07-28"},{"day":"2023-07-30"},{"day":"2023-07-31"},{"day":"2023-08-01"},{"day":"2023-08-02"},{"day":"2023-08-03"},{"day":"2023-08-04"},{"day":"2023-08-06"},{"day":"2023-08-07"},{"day":"2023-08-08"},{"day":"2023-08-09"},{"day":"2023-08-10"},{"day":"2023-08-11"},{"day":"2023-08-13"},{"day":"2023-08-14"},{"day":"2023-08-15"},{"day":"2023-08-16"},{"day":"2023-08-17"},{"day":"2023-08-18"},{"day":"2023-08-20"},{"day":"2023-08-21"},{"day":"2023-08-22"},{"day":"2023-08-23"},{"day":"2023-08-24"},{"day":"2023-08-25"},{"day":"2023-08-27"},{"day":"2023-08-28"},{"day":"2023-08-29"},{"day":"2023-08-30"},{"day":"2023-08-31"},{"day":"2023-09-01"},{"day":"2023-09-03"},{"day":"2023-09-04"},{"day":"2023-09-05"},{"day":"2023-09-06"},{"day":"2023-09-07"},{"day":"2023-09-08"},{"day":"2023-09-10"},{"day":"2023-09-11"},{"day":"2023-09-12"},{"day":"2023-09-13"},{"day":"2023-09-14"},{"day":"2023-09-15"},{"day":"2023-09-17"},{"day":"2023-09-18"},{"day":"2023-09-19"},{"day":"2023-09-20"},{"day":"2023-09-21"},{"day":"2023-09-22"},{"day":"2023-09-24"},{"day":"2023-09-25"},{"day":"2023-09-26"},{"day":"2023-09-27"},{"day":"2023-09-28"},{"day":"2023-09-29"},{"day":"2023-10-01"},{"day":"2023-10-02"},{"day":"2023-10-03"},{"day":"2023-10-04"},{"day":"2023-10-05"},{"day":"2023-10-06"},{"day":"2023-10-08"},{"day":"2023-10-09"},{"day":"2023-10-10"},{"day":"2023-10-11"},{"day":"2023-10-12"},{"day":"2023-10-13"},{"day":"2023-10-15"},{"day":"2023-10-16"},{"day":"2023-10-17"},{"day":"2023-10-18"},{"day":"2023-10-19"},{"day":"2023-10-20"},{"day":"2023-10-22"},{"day":"2023-10-23"},{"day":"2023-10-24"},{"day":"2023-10-25"},{"day":"2023-10-26"},{"day":"2023-10-27"},{"day":"2023-10-29"},{"day":"2023-10-30"},{"day":"2023-10-31"},{"day":"2023-11-01"},{"day":"2023-11-02"},{"day":"2023-11-03"},{"day":"2023-11-05"},{"day":"2023-11-06"},{"day":"2023-11-07"},{"day":"2023-11-08"},{"day":"2023-11-09"},{"day":"2023-11-10"},{"day":"2023-11-12"},{"day":"2023-11-13"},{"day":"2023-11-14"},{"day":"2023-11-15"},{"day":"2023-11-16"},{"day":"2023-11-17"},{"day":"2023-11-19"},{"day":"2023-11-20"},{"day":"2023-11-21"},{"day":"2023-11-22"},{"day":"2023-11-23"},{"day":"2023-11-24"},{"day":"2023-11-26"},{"day":"2023-11-27"},{"day":"2023-11-28"},{"day":"2023-11-29"},{"day":"2023-11-30"},{"day":"2023-12-01"},{"day":"2023-12-03"},{"day":"2023-12-04"},{"day":"2023-12-05"},{"day":"2023-12-06"},{"day":"2023-12-07"},{"day":"2023-12-08"},{"day":"2023-12-10"},{"day":"2023-12-11"},{"day":"2023-12-12"},{"day":"2023-12-13"},{"day":"2023-12-14"},{"day":"2023-12-15"},{"day":"2023-12-17"},{"day":"2023-12-18"},{"day":"2023-12-19"},{"day":"2023-12-20"},{"day":"2023-12-21"},{"day":"2023-12-22"},{"day":"2023-12-24"},{"day":"2023-12-25"},{"day":"2023-12-26"},{"day":"2023-12-27"},{"day":"2023-12-28"},{"day":"2023-12-29"},{"day":"2023-12-31"},{"day":"2024-01-07"},{"day":"2024-01-08"},{"day":"2024-01-09"},{"day":"2024-01-10"},{"day":"2024-01-11"},{"day":"2024-01-12"},{"day":"2024-01-14"},{"day":"2024-01-15"},{"day":"2024-01-16"},{"day":"2024-01-17"},{"day":"2024-01-18"},{"day":"2024-01-19"},{"day":"2024-01-21"},{"day":"2024-01-22"},{"day":"2024-01-23"},{"day":"2024-01-24"},{"day":"2024-01-25"},{"day":"2024-01-26"},{"day":"2024-01-28"},{"day":"2024-01-29"},{"day":"2024-01-30"},{"day":"2024-01-31"},{"day":"2024-02-01"},{"day":"2024-02-02"},{"day":"2024-02-04"},{"day":"2024-02-05"},{"day":"2024-02-06"},{"day":"2024-02-07"},{"day":"2024-02-08"},{"day":"2024-02-09"},{"day":"2024-02-11"},{"day":"2024-02-12"},{"day":"2024-02-13"},{"day":"2024-02-14"},{"day":"2024-02-15"},{"day":"2024-02-16"},{"day":"2024-02-18"},{"day":"2024-02-19"},{"day":"2024-02-20"},{"day":"2024-02-21"},{"day":"2024-02-22"},{"day":"2024-02-23"},{"day":"2024-02-25"},{"day":"2024-02-26"},{"day":"2024-02-27"},{"day":"2024-02-28"},{"day":"2024-02-29"},{"day":"2024-03-01"},{"day":"2024-03-03"},{"day":"2024-03-04"},{"day":"2024-03-05"},{"day":"2024-03-06"},{"day":"2024-03-07"},{"day":"2024-03-08"},{"day":"2024-03-10"},{"day":"2024-03-11"},{"day":"2024-03-12"},{"day":"2024-03-13"},{"day":"2024-03-14"},{"day":"2024-03-15"},{"day":"2024-03-17"},{"day":"2024-03-18"},{"day":"2024-03-19"},{"day":"2024-03-20"},{"day":"2024-03-21"},{"day":"2024-03-22"},{"day":"2024-03-24"},{"day":"2024-03-25"},{"day":"2024-03-26"},{"day":"2024-03-27"},{"day":"2024-03-28"},{"day":"2024-03-29"},{"day":"2024-03-31"},{"day":"2024-04-01"},{"day":"2024-04-02"},{"day":"2024-04-03"},{"day":"2024-04-04"},{"day":"2024-04-05"},{"day":"2024-04-07"},{"day":"2024-04-08"},{"day":"2024-04-09"},{"day":"2024-04-10"},{"day":"2024-04-11"},{"day":"2024-04-12"},{"day":"2024-04-14"},{"day":"2024-04-15"},{"day":"2024-04-16"},{"day":"2024-04-17"},{"day":"2024-04-18"},{"day":"2024-04-19"},{"day":"2024-04-21"},{"day":"2024-04-22"},{"day":"2024-04-23"},{"day":"2024-04-24"},{"day":"2024-04-25"},{"day":"2024-04-26"},{"day":"2024-04-28"},{"day":"2024-04-29"},{"day":"2024-04-30"},{"day":"2024-05-01"},{"day":"2024-05-02"},{"day":"2024-05-03"},{"day":"2024-05-05"},{"day":"2024-05-06"},{"day":"2024-05-07"},{"day":"2024-05-08"},{"day":"2024-05-09"},{"day":"2024-05-10"},{"day":"2024-05-12"},{"day":"2024-05-13"},{"day":"2024-05-14"},{"day":"2024-05-15"},{"day":"2024-05-16"},{"day":"2024-05-17"},{"day":"2024-05-19"},{"day":"2024-05-20"},{"day":"2024-05-21"},{"day":"2024-05-22"},{"day":"2024-05-23"},{"day":"2024-05-24"},{"day":"2024-05-26"},{"day":"2024-05-27"},{"day":"2024-05-28"},{"day":"2024-05-29"},{"day":"2024-05-30"},{"day":"2024-05-31"},{"day":"2024-06-02"},{"day":"2024-06-03"},{"day":"2024-06-04"},{"day":"2024-06-05"},{"day":"2024-06-06"},{"day":"2024-06-07"},{"day":"2024-06-09"},{"day":"2024-06-10"},{"day":"2024-06-11"},{"day":"2024-06-12"},{"day":"2024-06-13"},{"day":"2024-06-14"},{"day":"2024-06-16"},{"day":"2024-06-17"},{"day":"2024-06-18"},{"day":"2024-06-19"},{"day":"2024-06-20"},{"day":"2024-06-21"},{"day":"2024-06-23"},{"day":"2024-06-24"},{"day":"2024-06-25"},{"day":"2024-06-26"},{"day":"2024-06-27"},{"day":"2024-06-28"},{"day":"2024-06-30"},{"day":"2024-07-01"},{"day":"2024-07-02"},{"day":"2024-07-03"},{"day":"2024-07-04"},{"day":"2024-07-05"},{"day":"2024-07-07"},{"day":"2024-07-08"},{"day":"2024-07-09"},{"day":"2024-07-10"},{"day":"2024-07-11"},{"day":"2024-07-12"},{"day":"2024-07-14"},{"day":"2024-07-15"},{"day":"2024-07-16"},{"day":"2024-07-17"},{"day":"2024-07-18"},{"day":"2024-07-19"},{"day":"2024-07-21"},{"day":"2024-07-22"},{"day":"2024-07-23"},{"day":"2024-07-24"},{"day":"2024-07-25"},{"day":"2024-07-26"},{"day":"2024-07-28"},{"day":"2024-07-29"},{"day":"2024-07-30"},{"day":"2024-07-31"},{"day":"2024-08-01"},{"day":"2024-08-02"},{"day":"2024-08-04"},{"day":"2024-08-05"},{"day":"2024-08-06"},{"day":"2024-08-07"},{"day":"2024-08-08"},{"day":"2024-08-09"},{"day":"2024-08-11"},{"day":"2024-08-12"},{"day":"2024-08-13"},{"day":"2024-08-14"},{"day":"2024-08-15"},{"day":"2024-08-16"},{"day":"2024-08-18"},{"day":"2024-08-19"},{"day":"2024-08-20"},{"day":"2024-08-21"},{"day":"2024-08-22"},{"day":"2024-08-23"},{"day":"2024-08-25"},{"day":"2024-08-26"},{"day":"2024-08-27"},{"day":"2024-08-28"},{"day":"2024-08-29"},{"day":"2024-08-30"},{"day":"2024-09-01"},{"day":"2024-09-02"},{"day":"2024-09-03"},{"day":"2024-09-04"},{"day":"2024-09-05"},{"day":"2024-09-06"},{"day":"2024-09-08"},{"day":"2024-09-09"},{"day":"2024-09-10"},{"day":"2024-09-11"},{"day":"2024-09-12"},{"day":"2024-09-13"},{"day":"2024-09-15"},{"day":"2024-09-16"},{"day":"2024-09-17"},{"day":"2024-09-18"},{"day":"2024-09-19"},{"day":"2024-09-20"},{"day":"2024-09-22"},{"day":"2024-09-23"},{"day":"2024-09-24"},{"day":"2024-09-25"},{"day":"2024-09-26"},{"day":"2024-09-27"},{"day":"2024-09-29"},{"day":"2024-09-30"},{"day":"2024-10-01"},{"day":"2024-10-02"},{"day":"2024-10-03"},{"day":"2024-10-04"},{"day":"2024-10-06"},{"day":"2024-10-07"},{"day":"2024-10-08"},{"day":"2024-10-09"},{"day":"2024-10-10"},{"day":"2024-10-11"},{"day":"2024-10-13"},{"day":"2024-10-14"},{"day":"2024-10-15"},{"day":"2024-10-16"},{"day":"2024-10-17"},{"day":"2024-10-18"},{"day":"2024-10-20"},{"day":"2024-10-21"},{"day":"2024-10-22"},{"day":"2024-10-23"},{"day":"2024-10-24"},{"day":"2024-10-25"},{"day":"2024-10-27"},{"day":"2024-10-28"},{"day":"2024-10-29"},{"day":"2024-10-30"},{"day":"2024-10-31"},{"day":"2024-11-01"},{"day":"2024-11-03"},{"day":"2024-11-04"},{"day":"2024-11-05"},{"day":"2024-11-06"},{"day":"2024-11-07"},{"day":"2024-11-08"},{"day":"2024-11-10"},{"day":"2024-11-11"},{"day":"2024-11-12"},{"day":"2024-11-13"},{"day":"2024-11-14"},{"day":"2024-11-15"},{"day":"2024-11-17"},{"day":"2024-11-18"},{"day":"2024-11-19"},{"day":"2024-11-20"},{"day":"2024-11-21"},{"day":"2024-11-22"},{"day":"2024-11-24"},{"day":"2024-11-25"},{"day":"2024-11-26"},{"day":"2024-11-27"},{"day":"2024-11-28"},{"day":"2024-11-29"},{"day":"2024-12-01"},{"day":"2024-12-02"},{"day":"2024-12-03"},{"day":"2024-12-04"},{"day":"2024-12-05"},{"day":"2024-12-06"},{"day":"2024-12-08"},{"day":"2024-12-09"},{"day":"2024-12-10"},{"day":"2024-12-11"},{"day":"2024-12-12"},{"day":"2024-12-13"},{"day":"2024-12-15"},{"day":"2024-12-16"},{"day":"2024-12-17"},{"day":"2024-12-18"},{"day":"2024-12-19"},{"day":"2024-12-20"},{"day":"2024-12-22"},{"day":"2024-12-23"},{"day":"2024-12-24"},{"day":"2024-12-25"},{"day":"2024-12-26"},{"day":"2024-12-27"}]