Villa Vinci with swimming pool & playground
Nedešćina, Croatia
Gallery
10 guests
6 beds
4 bedrooms
Swimming pool
11 km from sea
Wi-Fi
Beautiful Villa Vinci is located in the village of Nedešćina in Istria. It is a beautifully decorated villa that will provide you with the much needed rest and luxurious dream vacation you have been dreaming of. The accommodation capacity of this beautiful villa is 10 people. Th
e villa is fully air-conditioned and on the ground floor there is a kitchen with a stove, oven, cooking utensils and fridge, followed by a dining room with a dining table for 10 people. The living room has a TV, a sofa bed, an armchair and a table. The ground floor also has two double bedrooms with ensuite bathrooms with showers, plus an additional bathroom, also with showers.
Upstairs there are two more bedrooms, each with two single beds and two extra beds if required. Also upstairs is a shared bathroom with shower. On the outdoor terrace there is a swimming pool of 24 m2, next to it there are eight sun loungers and another two are under the gazebo next to the pool. There is also an outdoor grill on charcoal or wood outside the villa. In the villa there is a tavern with an indoor fireplace and a kitchen, as well as a table and benches, so you can enjoy preparing traditional delicious dishes, tasting them with dear friends or family. In addition, next to the outdoor grill there is a covered outdoor dining table for 10 people, which is surrounded by a beautifully landscaped garden and offers enough space for socializing or children's games.
Additional facilities that will be of great help are a separate outside toilet with washing machine, dryer, ironing board and iron. If you come with your youngest, you have a dining area and a cot at your disposal. Villa Vinci is completely fenced and offers 4 parking spaces in its own yard. Entertainment facilities at your disposal, since Villa Vinci is adorned with a large and beautifully landscaped yard, are table tennis, swings for children, badminton, darts and a volleyball court.
Policies
Pets not allowed
Smoking not allowed
Events allowed upon request
Rental policy
Rental price includes:
Accommodation, air conditioning, bathroom towels, bed linens, cleaning on departure, electricity, garden maintenance, heating, internet access, parking, registration fee, tourist tax, use of baby bed, use of baby chair, use of grill, use of pool, use of washing machine, water.
Advance payment of 30%: By booking.
Remaining payment of 70%: 21 days before arrival.
Prices
| From | To | Daily price | Weekly price | Min. Stay |
| --- | --- | --- | --- | --- |
| 07 Jan 2023 | 12 May 2023 | €220 | €1,540 | 5 nights |
| 13 May 2023 | 09 Jun 2023 | €250 | €1,750 | 5 nights |
| 10 Jun 2023 | 23 Jun 2023 | €285 | €1,995 | 7 nights |
| 24 Jun 2023 | 30 Jun 2023 | €315 | €2,205 | 7 nights |
| 01 Jul 2023 | 14 Jul 2023 | €370 | €2,590 | 7 nights |
| 15 Jul 2023 | 18 Aug 2023 | €420 | €2,940 | 7 nights |
| 19 Aug 2023 | 25 Aug 2023 | €370 | €2,590 | 7 nights |
| 26 Aug 2023 | 01 Sep 2023 | €285 | €1,995 | 7 nights |
| 02 Sep 2023 | 08 Sep 2023 | €270 | €1,890 | 7 nights |
| 09 Sep 2023 | 15 Sep 2023 | €250 | €1,750 | 7 nights |
| 16 Sep 2023 | 15 Dec 2023 | €220 | €1,540 | 5 nights |
| 16 Dec 2023 | 31 Dec 2023 | €300 | €2,100 | 5 nights |
Distances
Tourist Info Centre
500 m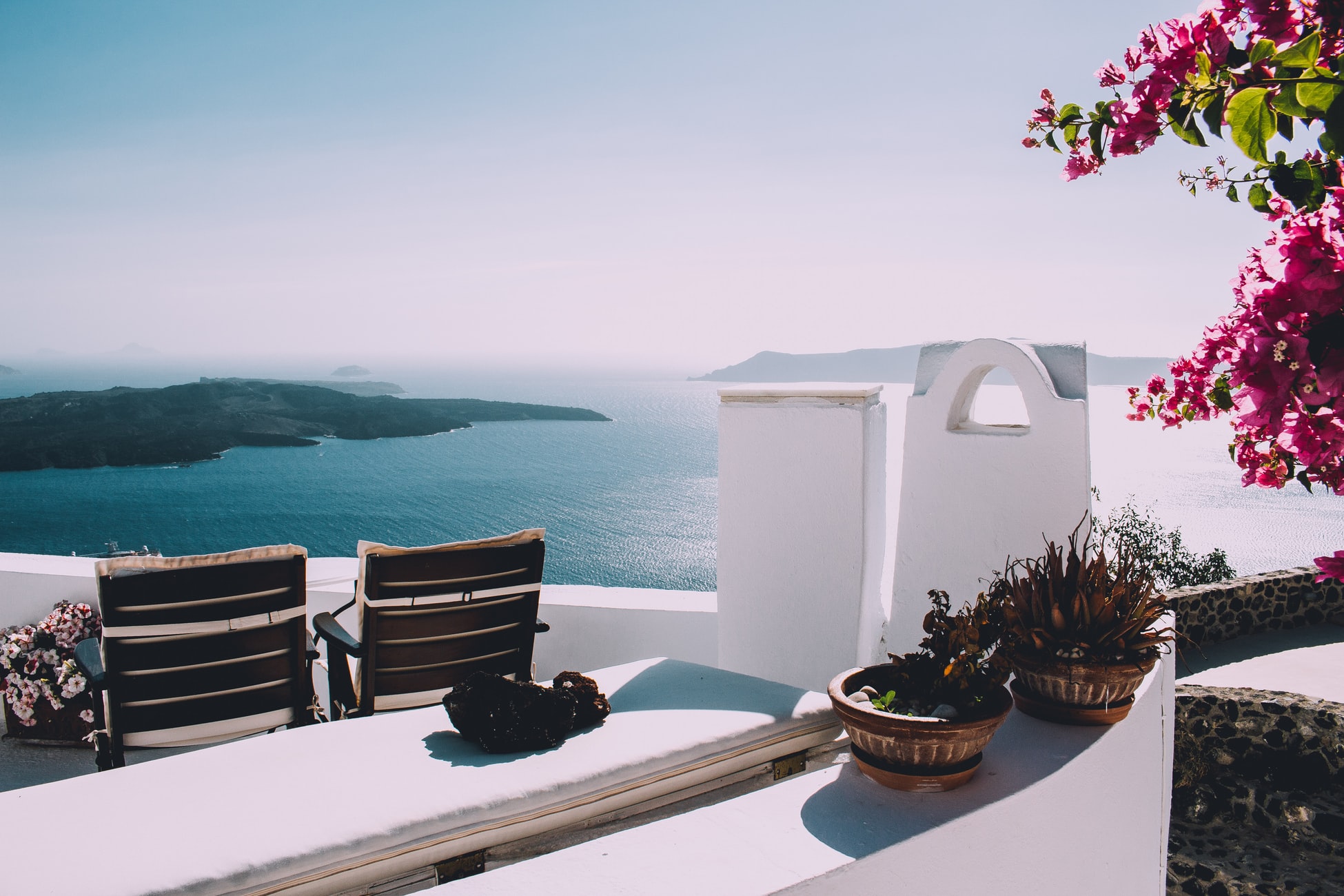 [{"day":"2023-06-11"},{"day":"2023-06-12"},{"day":"2023-06-13"},{"day":"2023-06-14"},{"day":"2023-06-15"},{"day":"2023-06-16"},{"day":"2023-06-18"},{"day":"2023-06-19"},{"day":"2023-06-20"},{"day":"2023-06-21"},{"day":"2023-06-22"},{"day":"2023-06-23"},{"day":"2023-06-25"},{"day":"2023-06-26"},{"day":"2023-06-27"},{"day":"2023-06-28"},{"day":"2023-06-29"},{"day":"2023-06-30"},{"day":"2023-07-02"},{"day":"2023-07-03"},{"day":"2023-07-04"},{"day":"2023-07-05"},{"day":"2023-07-06"},{"day":"2023-07-07"},{"day":"2023-07-09"},{"day":"2023-07-10"},{"day":"2023-07-11"},{"day":"2023-07-12"},{"day":"2023-07-13"},{"day":"2023-07-14"},{"day":"2023-07-16"},{"day":"2023-07-17"},{"day":"2023-07-18"},{"day":"2023-07-19"},{"day":"2023-07-20"},{"day":"2023-07-21"},{"day":"2023-07-23"},{"day":"2023-07-24"},{"day":"2023-07-25"},{"day":"2023-07-26"},{"day":"2023-07-27"},{"day":"2023-07-28"},{"day":"2023-07-30"},{"day":"2023-07-31"},{"day":"2023-08-01"},{"day":"2023-08-02"},{"day":"2023-08-03"},{"day":"2023-08-04"},{"day":"2023-08-06"},{"day":"2023-08-07"},{"day":"2023-08-08"},{"day":"2023-08-09"},{"day":"2023-08-10"},{"day":"2023-08-11"},{"day":"2023-08-13"},{"day":"2023-08-14"},{"day":"2023-08-15"},{"day":"2023-08-16"},{"day":"2023-08-17"},{"day":"2023-08-18"},{"day":"2023-08-20"},{"day":"2023-08-21"},{"day":"2023-08-22"},{"day":"2023-08-23"},{"day":"2023-08-24"},{"day":"2023-08-25"},{"day":"2023-08-27"},{"day":"2023-08-28"},{"day":"2023-08-29"},{"day":"2023-08-30"},{"day":"2023-08-31"},{"day":"2023-09-01"},{"day":"2023-09-03"},{"day":"2023-09-04"},{"day":"2023-09-05"},{"day":"2023-09-06"},{"day":"2023-09-07"},{"day":"2023-09-08"},{"day":"2023-09-10"},{"day":"2023-09-11"},{"day":"2023-09-12"},{"day":"2023-09-13"},{"day":"2023-09-14"},{"day":"2023-09-15"}]
[{"day":"2023-06-11"},{"day":"2023-06-12"},{"day":"2023-06-13"},{"day":"2023-06-14"},{"day":"2023-06-15"},{"day":"2023-06-16"},{"day":"2023-06-18"},{"day":"2023-06-19"},{"day":"2023-06-20"},{"day":"2023-06-21"},{"day":"2023-06-22"},{"day":"2023-06-23"},{"day":"2023-06-25"},{"day":"2023-06-26"},{"day":"2023-06-27"},{"day":"2023-06-28"},{"day":"2023-06-29"},{"day":"2023-06-30"},{"day":"2023-07-02"},{"day":"2023-07-03"},{"day":"2023-07-04"},{"day":"2023-07-05"},{"day":"2023-07-06"},{"day":"2023-07-07"},{"day":"2023-07-09"},{"day":"2023-07-10"},{"day":"2023-07-11"},{"day":"2023-07-12"},{"day":"2023-07-13"},{"day":"2023-07-14"},{"day":"2023-07-16"},{"day":"2023-07-17"},{"day":"2023-07-18"},{"day":"2023-07-19"},{"day":"2023-07-20"},{"day":"2023-07-21"},{"day":"2023-07-23"},{"day":"2023-07-24"},{"day":"2023-07-25"},{"day":"2023-07-26"},{"day":"2023-07-27"},{"day":"2023-07-28"},{"day":"2023-07-30"},{"day":"2023-07-31"},{"day":"2023-08-01"},{"day":"2023-08-02"},{"day":"2023-08-03"},{"day":"2023-08-04"},{"day":"2023-08-06"},{"day":"2023-08-07"},{"day":"2023-08-08"},{"day":"2023-08-09"},{"day":"2023-08-10"},{"day":"2023-08-11"},{"day":"2023-08-13"},{"day":"2023-08-14"},{"day":"2023-08-15"},{"day":"2023-08-16"},{"day":"2023-08-17"},{"day":"2023-08-18"},{"day":"2023-08-20"},{"day":"2023-08-21"},{"day":"2023-08-22"},{"day":"2023-08-23"},{"day":"2023-08-24"},{"day":"2023-08-25"},{"day":"2023-08-27"},{"day":"2023-08-28"},{"day":"2023-08-29"},{"day":"2023-08-30"},{"day":"2023-08-31"},{"day":"2023-09-01"},{"day":"2023-09-03"},{"day":"2023-09-04"},{"day":"2023-09-05"},{"day":"2023-09-06"},{"day":"2023-09-07"},{"day":"2023-09-08"},{"day":"2023-09-10"},{"day":"2023-09-11"},{"day":"2023-09-12"},{"day":"2023-09-13"},{"day":"2023-09-14"},{"day":"2023-09-15"}]