Charming Villa Vista with swimming pool & Seaview
Poljica, Croatia
Gallery
Overview
5.00
(8)
6 guests
2 beds
2 bedrooms
Swimming pool
3000 m from sea
Wi-Fi
Villa Vista with private swimming pool & Seaview is completely new villa. Situated in the middle of Island Krk in small village called Poljica. This charming Villa will offer you everything you need for your relaxing holidays. It offers beautiful common space, two bedrooms with en-suite bathr
oom and two big terraces.
Villa Vista is situated in the outskirts of village Poljica. When you enter the house you will come into entrence hall with bathrooma and then to beautiful common space with kitchen, dining area and living area. Kitchen is fully equipped. For you is available: refrigerator, deep freezer, cooking hood, stove, oven, coffee machine, toaster, blender and water heater. Dining table is prepared for 6 people. In the living area comfortable sofa, which can be prepared for additional bed, is waiting for you to relax in front of flat screen TV. TV is equipped with sat programmes.
Staircase will lead you to first floor, where two spacious bedrooms and bathroom are waiting for you. Bedrooms will be prepared with bed linen and are air-conditioned. There is also sef available. Bathroom is equipped with shower, sink, toilet and fen. Towels will be at your disposal.
Outside is a swimming pool, surrounded by aromatic Mediterranean plants, sun beds, outdoor shower, outside table with chairs and a barbecue.By the house is spacious parking for several cars. Below the house is also hand storage, where you can keep your bikes or other sports equipment. At your disposal is also washing machine, iron and iron board. Wi-Fi is also available free of charge.
Policies
Pets allowed
Smoking not allowed
Events allowed upon request
Rental policy
Rental price includes:
Accommodation, air conditioning, bathroom towels, bed linens, cleaning on departure, electricity, garden maintenance, heating, internet access, parking, registration fee, tourist tax, use of baby bed, use of baby chair, use of grill, use of washing machine, water.
Dog fee is 10 € per night.
Advance payment of 30%: By booking.
Remaining payment of 70%: 21 days before arrival.
COVID-19:
Change your dates for free if restrictions mean you can't travel. If regional or international restrictions mean you can't travel to your destination, we'll move your booking to an alternative date with no additional fees
If you are due to be travelling to an Adria Villas vacation rental or are currently deciding whether to book, then please relax as you are in good hands. If the government imposes restrictions that mean you are unable to travel due to the Coronavirus, then we will change your dates for the same vacation rental with no admin fees applied.

In summary this means that:
- You will not lose your payment, it will be transferred to your replacement booking for the same vacation rental.
- The cost of your rental will remain the same, regardless of future price increases. We are also waiving all admin fees for amending dates for bookings affected by Covid19. Should you wish to book more expensive dates for your replacement booking then you simply pay the difference.
- You can still look forward to your Adria Villas vacation rental experience.
We recommed that you arrange Covid19 specific insurance with one of the insurance companys.
Prices
| From | To | Daily price | Weekly price | Min. Stay |
| --- | --- | --- | --- | --- |
| 01 Jan 2022 | 29 Apr 2022 | €100 | €700 | 7 nights |
| 30 Apr 2022 | 27 May 2022 | €130 | €910 | 7 nights |
| 28 May 2022 | 17 Jun 2022 | €170 | €1,190 | 7 nights |
| 18 Jun 2022 | 08 Jul 2022 | €240 | €1,680 | 7 nights |
| 09 Jul 2022 | 19 Aug 2022 | €280 | €1,960 | 7 nights |
| 20 Aug 2022 | 26 Aug 2022 | €240 | €1,680 | 7 nights |
| 27 Aug 2022 | 09 Sep 2022 | €170 | €1,190 | 7 nights |
| 10 Sep 2022 | 16 Sep 2022 | €140 | €980 | 7 nights |
| 17 Sep 2022 | 30 Sep 2022 | €120 | €840 | 7 nights |
| 01 Oct 2022 | 30 Dec 2022 | €100 | €700 | 7 nights |
Reviews
5.00
(8)
Pavel B.
Super - doporučuji, místo není přímo u moře ale to jsme chtěli o počítali s tím.
Charming Villa Vista with swimming pool & Seaview
28-08-2020
Jessica H.
Wir hatten eine sehr schöne Woche in Poljica. Check-in mit Jelena war super. Sie hatte sogar für uns Wasser, Kekse, Trauben aus ihrem Garten und selfsgemachte Body creme als Willkommen Packet gegeben. Das Haus ist ja sehr neu, modern und wir haben uns sehr voll gefühlt. Danke Jelena und Janus :)
Charming Villa Vista with swimming pool & Seaview
23-09-2020
Rafal K.
Nice, new built House in small village.
Charming Villa Vista with swimming pool & Seaview
30-08-2020
Adam D.
Really nice place in a tourist free area, offers everything one might need for a comfortable stay. Ideal starting point for day trips in/out of the island. Stylish house with a beautiful view, relaxing sounds of nature and romantic night sky. We would come back again :)
Charming Villa Vista with swimming pool & Seaview
15-08-2020
Henning R.
Wir können es gerne weiterempfehlen, wir waren die ersten Gäste nach dem Neubau. Es ist sehr gut und modern ausgestattet. Bei den Kleinigkeiten die am Anfang noch fehlten hat ins Jelena umgehend und liebevoll weitergeholfen.
Charming Villa Vista with swimming pool & Seaview
31-07-2020
Judith V.
We had a very pleasant stay. Everything was perfect. The house was very clean, we had a warm welcome and the contact throughout our stay was easy with a quick response. The villa has plenty of room and a nice view. The swimming pool is great for a swim on a warm day. The hosts are nice and warm people with a caring heart. If we are in the area we definetly would book this accomodation again.
Charming Villa Vista with swimming pool & Seaview
14-09-2021
Yannic R.
We had a great vacation here and the house was very beautiful. The view was amazing, everything you need in about 5-10 minutes by car. Jelena, our host, was really nice and supportive. We're looking forward to coming back!
Charming Villa Vista with swimming pool & Seaview
22-09-2021
Petra Deutsch
Wir hatten eine wunderschöne Woche in der Villa Vista. Familie Brozić sind perfekte Gastgeber! Zur Begrüßung gab es selbstgebackenen Kuchen, eine Platte mit heimischen Produkten und eine Flasche selbst angebauten Rotwein. Die Villa ist sehr gut ausgestattet, es hat uns an nichts gefehlt. Alles war sehr neu, sehr gepflegt und sauber. Hier kann man sich wirklich wohlfühlen! Von uns gibt es 5 Sterne! Wir können die Villa Vista und die Agentur Adria Villas uneingeschränkt weiter empfehlen.
Charming Villa Vista with swimming pool & Seaview
21-04-2022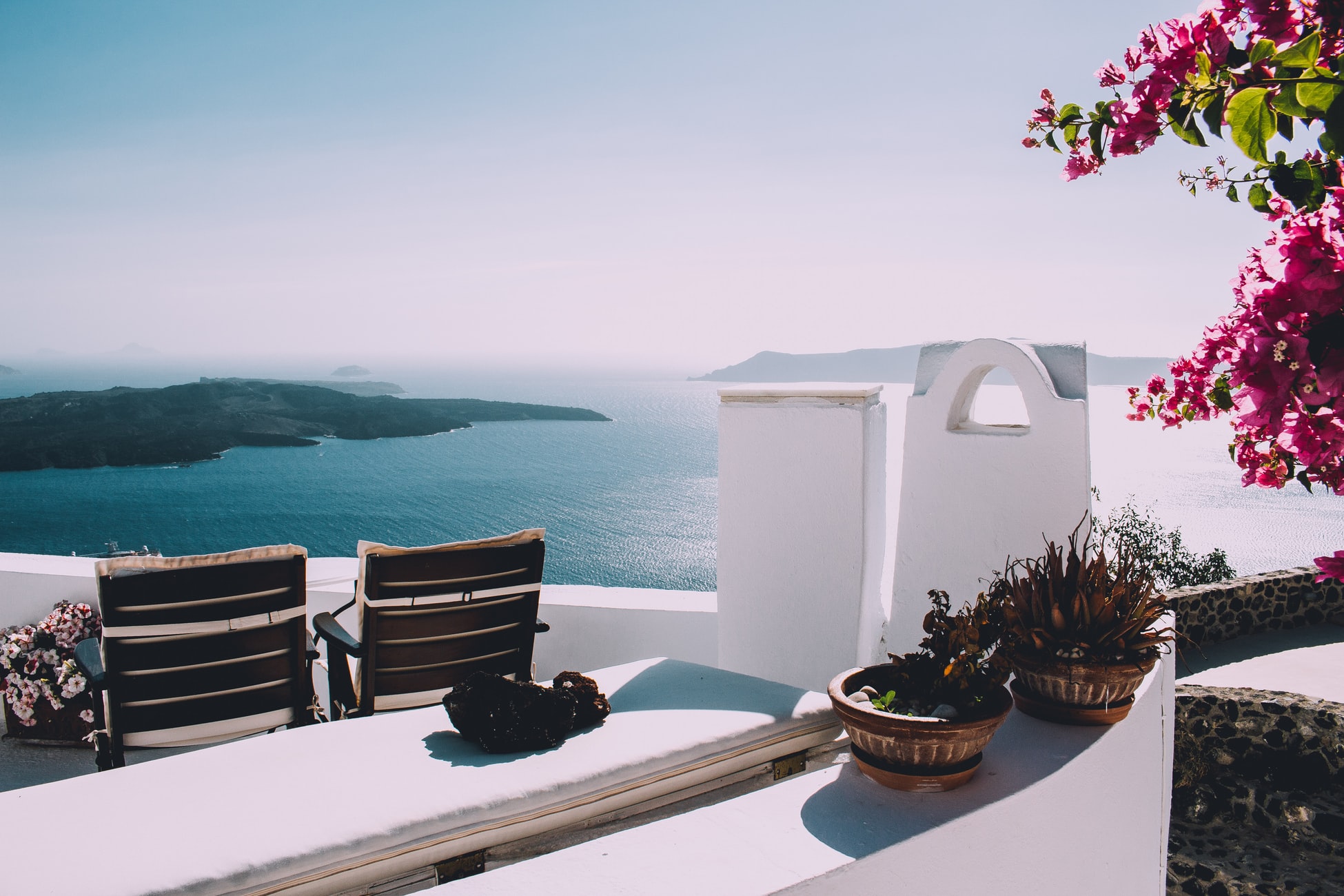 [{"day":"2022-06-05"},{"day":"2022-06-06"},{"day":"2022-06-07"},{"day":"2022-06-08"},{"day":"2022-06-09"},{"day":"2022-06-10"},{"day":"2022-06-12"},{"day":"2022-06-13"},{"day":"2022-06-14"},{"day":"2022-06-15"},{"day":"2022-06-16"},{"day":"2022-06-17"},{"day":"2022-06-19"},{"day":"2022-06-20"},{"day":"2022-06-21"},{"day":"2022-06-22"},{"day":"2022-06-23"},{"day":"2022-06-24"},{"day":"2022-06-26"},{"day":"2022-06-27"},{"day":"2022-06-28"},{"day":"2022-06-29"},{"day":"2022-06-30"},{"day":"2022-07-01"},{"day":"2022-07-12"},{"day":"2022-07-13"},{"day":"2022-07-14"},{"day":"2022-07-15"},{"day":"2022-07-17"},{"day":"2022-07-18"},{"day":"2022-07-19"},{"day":"2022-07-20"},{"day":"2022-07-31"},{"day":"2022-08-01"},{"day":"2022-08-02"},{"day":"2022-08-03"},{"day":"2022-08-04"},{"day":"2022-08-05"},{"day":"2022-08-07"},{"day":"2022-08-08"},{"day":"2022-08-09"},{"day":"2022-08-10"},{"day":"2022-08-11"},{"day":"2022-08-12"},{"day":"2022-08-14"},{"day":"2022-08-15"},{"day":"2022-08-16"},{"day":"2022-08-17"},{"day":"2022-08-18"},{"day":"2022-08-19"},{"day":"2022-08-21"},{"day":"2022-08-22"},{"day":"2022-08-23"},{"day":"2022-08-24"},{"day":"2022-08-25"},{"day":"2022-08-26"},{"day":"2022-08-28"},{"day":"2022-08-29"},{"day":"2022-08-30"},{"day":"2022-08-31"},{"day":"2022-09-01"},{"day":"2022-09-02"}]
[{"day":"2022-06-05"},{"day":"2022-06-06"},{"day":"2022-06-07"},{"day":"2022-06-08"},{"day":"2022-06-09"},{"day":"2022-06-10"},{"day":"2022-06-12"},{"day":"2022-06-13"},{"day":"2022-06-14"},{"day":"2022-06-15"},{"day":"2022-06-16"},{"day":"2022-06-17"},{"day":"2022-06-19"},{"day":"2022-06-20"},{"day":"2022-06-21"},{"day":"2022-06-22"},{"day":"2022-06-23"},{"day":"2022-06-24"},{"day":"2022-06-26"},{"day":"2022-06-27"},{"day":"2022-06-28"},{"day":"2022-06-29"},{"day":"2022-06-30"},{"day":"2022-07-01"},{"day":"2022-07-12"},{"day":"2022-07-13"},{"day":"2022-07-14"},{"day":"2022-07-15"},{"day":"2022-07-17"},{"day":"2022-07-18"},{"day":"2022-07-19"},{"day":"2022-07-20"},{"day":"2022-07-31"},{"day":"2022-08-01"},{"day":"2022-08-02"},{"day":"2022-08-03"},{"day":"2022-08-04"},{"day":"2022-08-05"},{"day":"2022-08-07"},{"day":"2022-08-08"},{"day":"2022-08-09"},{"day":"2022-08-10"},{"day":"2022-08-11"},{"day":"2022-08-12"},{"day":"2022-08-14"},{"day":"2022-08-15"},{"day":"2022-08-16"},{"day":"2022-08-17"},{"day":"2022-08-18"},{"day":"2022-08-19"},{"day":"2022-08-21"},{"day":"2022-08-22"},{"day":"2022-08-23"},{"day":"2022-08-24"},{"day":"2022-08-25"},{"day":"2022-08-26"},{"day":"2022-08-28"},{"day":"2022-08-29"},{"day":"2022-08-30"},{"day":"2022-08-31"},{"day":"2022-09-01"},{"day":"2022-09-02"}]