Charming Villa Adria with heated swimming pool
Rasopasno, Croatia
Gallery
Overview
4.99
(16)
8 guests
3 beds
3 bedrooms
Swimming pool
3000 m from sea
Wi-Fi
Villa Adria is brand new 5* villa with heated pool, which can accommodate up to 8 guests. Villa is the perfect place for a vacation in a small traditional and quiet village Rasopasno on the island of Krk. Traditionally Mediterranean designed Villa Adria offers comfortable and modern interior and
spacious and cosy surrounding where you will feel like home.
If you are looking for a traditional, charming retreat for your next holidays, Villa Adria is perfect choice for you. Villa Adria is brand new villa, finalized in June 2021. It offers 150 m2 of indoors and it's placed on 600 m2 fenced plot . On the ground floor of the house, you will find spacious common space with kitchen, dining table for eight and living area with spacious leather sofa and flat screen TV. From each room on the ground floor, you can access garden with the pool. From the kitchen and dining area you have direct access to very spacious covered outside terrace with table for eight people. On the outside terrace you can also use Weber ceramic grill to prepare delicious Mediterranean food.
Villa has three king sized bedrooms with en-suite bathroom, from them one is located on ground floor and two on the first floor. All bedrooms have access to outside area, ground floor bedroom to the garden and first floor bedrooms to large terrace equipped with table and four chairs. All three bedrooms are equipped with box spring king size beds and Swiss made Serta matrasses (180x200 cm), spacious closet, table and chair for everyone who would need a quiet space to work, air conditioning, flat screen TV (43') and own bathroom. Bathrooms are equipped with shower, toilet, sink and fen.
All bedrooms are prepared for guests with bed linen and towels, if needed we can also prepare baby bed and baby feeding chair. What is also important to emphasize is, that all ground floor is designed without any threshold (in the house and outside the house) and also with brighter doors to the sleeping room and bathroom, so that everyone with disability will have easy access to all parts of the ground floor of the house and garden.
Trendy kitchen is equipped with everything modern cook needs to prepare delicious food. Spacious refrigerator with freezer, induction cooker, oven, dishwasher, toaster, stick blender, mixer, coffee maker, water heater and all possible cutlery you will need to prepare food.
In the spacious living area, there is TV corner with leather sofa and big screen smart TV (55'). For your entertainment you have at your disposal Netflix, DVD player, CD Player, PlayStation, family games and Wi-Fi. Good Wi-Fi coverage is available all over property. Sofa can also be prepared as comfortable extra bed (160x200 cm) for additional 2 guests.
In the house is also a small storage, accessible from living are. There you can find iron, ironing board, vacuum cleaner and other cleaning accessories. From outside you can access storage room where you can find washing machine and SUP board, which is also at your disposal. In the storage room, you can store any kind of equipment you might bring with you on holidays.
So that your holiday will be perfect, a large heated swimming pool is waiting for you in the garden and on the sundeck 6 deck chairs, sun umbrella and outside shower are at your disposal. Garden is spacious and in one level. When swimming in the pool or reading a book in the shade, you will be able to enjoy beautiful garden with olive trees and other Mediterranean plants. Garde is completely fenced, by the house there are also 2 parking spaces, fenced with electric gate.
Villa also has central floor heating and cooling system. In combination with heated pool it is a perfect choice if you are planning your holidays in spring or autumn.
Villa Adria is located in small and relaxed village Rasopasno on Island Krk. Beaches and cities are 3000 m away from the villa. Close enough to easily reach them, but still far enough to have a quiet holiday. Only 5 minutes' drive from villa is city Malinska, where you can find everything, you need for your holidays: shops, bars, nightlife, beaches.
We are completely sure you will find Villa Adria as you second home. We welcome you to stay with us and we will make sure you will never forget your holidays with us.
Policies
Pets allowed
Smoking not allowed
Events allowed upon request
Rental policy
Rental price includes:
Accommodation, air conditioning, bathroom towels, bed linens, cleaning on departure, electricity, garden maintenance, heating, internet access, parking, pool maintenance, registration fee, tourist tax, use of baby bed, use of baby chair, use of grill, use of washing machine, water.
Dog fee is 10 € per night.
Advance payment of 30%: By booking.
Remaining payment of 70%: Payable on arrival in cash (€).
Prices
| From | To | Daily price | Weekly price | Min. Stay |
| --- | --- | --- | --- | --- |
| 01 Jan 2023 | 05 May 2023 | €140 | €980 | 7 nights |
| 06 May 2023 | 19 May 2023 | €160 | €1,120 | 7 nights |
| 20 May 2023 | 26 May 2023 | €180 | €1,260 | 7 nights |
| 27 May 2023 | 09 Jun 2023 | €250 | €1,750 | 7 nights |
| 10 Jun 2023 | 30 Jun 2023 | €350 | €2,450 | 7 nights |
| 01 Jul 2023 | 18 Aug 2023 | €420 | €2,940 | 7 nights |
| 19 Aug 2023 | 25 Aug 2023 | €350 | €2,450 | 7 nights |
| 26 Aug 2023 | 08 Sep 2023 | €250 | €1,750 | 7 nights |
| 09 Sep 2023 | 15 Sep 2023 | €180 | €1,260 | 7 nights |
| 16 Sep 2023 | 22 Sep 2023 | €160 | €1,120 | 7 nights |
| 23 Sep 2023 | 31 Dec 2023 | €140 | €980 | 7 nights |
Distances
Tourist Info Centre
3000 m
Reviews
4.99
(16)
Adrian L.
Sehr schöne Villa. Sehr netter Vermieter.
Charming Villa Adria with heated swimming pool
25-07-2021
Lina T.
Wir waren im Jul im Haus. Und es war perfekt! Wir können dieses sauber gepflegte Haus mit dem wundervollen Pool gerne empfehlen! Vielen Dank an unsere lieben Vermieter! Wir hoffen wir sehen uns wieder!!!
Charming Villa Adria with heated swimming pool
17-07-2021
Vreni K.
Sehr schönes Ferienhaus mit guter Austattung und viel Platz. Super Sitzmöglichkeiten außerhalb, sowie Liege Möglichkeiten am schönen Pool. Sehr schöne Gartenanlage die von vielen Pflanzen. Das Haus ist in einer ruhigen Lage, man kommt aber sehr gut mit dem Auto zur nächsten Stadt.
Charming Villa Adria with heated swimming pool
21-07-2021
Hubert S.
Wir hatten noch nie ein besseres Ferienhaus. Sehr ruhig, nietnagelneu, geschmackvoll und sehr gut ausgestattet. Für unsere Belange absolut perfekt. Das besondere Highlight ist aber der beheizte Pool. Wir waren im Herbst auf Krk und konnnten so jeden Tag schwimmen gehen. Super! Hervorheben möchte ich noch die ausgesprochene Freundlichkeit und den hervorragenden Service des Vermieters. Einfach vorbildlich. Wir werden wiederkommen!
Charming Villa Adria with heated swimming pool
17-11-2021
Sebastian Birnbach
Alles war super top: neu, sauber, gepflegt. Es hat an nichts gefehlt. Ein grosser Dank an Januš!
Charming Villa Adria with heated swimming pool
30-04-2022
Dorothee J.
Für die Villa Adria müssen wir nicht lange überlegen und können nur die volle Punktzahl vergeben. Ein tolles Haus mit allem was man im Urlaub gerne hätte. In der sehr geschmackvolle Einrichtung mit liebevollen Details fühlt man sich von Anfang an wohl. Hervorheben möchten wir noch die herzliche Begrüßung und Betreuung des Gastgebers. Er hat sich noch die Mühe gemacht unsere vergessene Jacke direkt nachzuschicken. Wenn jemand auf Krk eine tolle Unterkunft sucht, können wir dieses Haus nur empfehlen. Die fast identische Villa Zala liegt direkt nebenan, wo sich unsere Freunde eingemietet hatten. Eine super Kobination für mehrere Familien oder Bekannte. Gruß Dorothee + Kalle
Charming Villa Adria with heated swimming pool
16-05-2022
Gundolf H.
Sehr sauberes Ferienhaus mit einer guten Lage. Kurze Wege zum Strand, Restaurant , Einkaufen und zum Besuch einer kleinen Stadt. Wir waren alle sehr Begeistert von dem kleinen Ort mit ihren freundlichen Einwohnern. Werden mit Sicherheit nochmal wieder kommen.
Charming Villa Adria with heated swimming pool
26-05-2022
Isabele H
Das Haus ist TOP, super ausgestattet, sauber, modern, grosszügig. Der beheizte Pool ist perfekt, die Kinder lieben es zu baden und den eigenen Pool zu haben. Die Buchung klappt einwandfrei und unkompliziert. Herr Hunski der "Hausherr" ist extrem nett, hilfsbereit und immer erreichbar wenn man etwas brauchen sollte. Wir fühlen uns im Villa Adria wie zu Hause und freuen uns auf unseren nächsten Besuch.
Charming Villa Adria with heated swimming pool
01-06-2022
Klaus P.
Alles sauber und perfekt schön. Wunderschönes Haus mit großzügigen Garten und Schwimmbad. Das ganzes Haus sehr gut ausgestattet!!!
Charming Villa Adria with heated swimming pool
13-06-2022
Boris K.
Great view, nice pool, big living room with an open kitchen, super comfortable beds. Super clean and easy communication with landlord. Big recommendation for your summer holidays.
Charming Villa Adria with heated swimming pool
04-07-2022
Teresa O.
Alles in allem, ist das Haus, Hausbesicer, Umgebung… einfach nur ein Traum und wunderschön. Man kann es nur empfehlen und wir würden dort sofort wieder Urlaub machen. Man kann sich echt erholen.
Charming Villa Adria with heated swimming pool
21-07-2022
Peter L.
Wunderschönes Haus in sehr nettem, ruhigen Ort. Top gepflegt und geschmackvoll eingerichtet. Pool und Griller machen Urlaubsabende perfekt. Strände sind mit Auto gut erreichbar. Die Vermieter sind überaus nett, freundlich und beantworten wirklich alle Fragen. Wir buchen sicher wieder und können es nur weiterempfehlen!?
Charming Villa Adria with heated swimming pool
01-08-2022
Nancy Jurgens
Admirable and clean accommodation!
Charming Villa Adria with heated swimming pool
30-07-2022
Katrin S.
Wir waren zusammen mit einer weiteren Familie unterwegs - der Pool ist da natürlich super. Das Haus ist neu und die Ausstattung fantastisch (Induktionsherd etc.). Alle Strände und Sehenswürdigkeiten sind schnell erreichbar; ein Restaurant ist zu Fuß zu erreichen und einige Supermärkte 3min mit dem Auto entfernt.
Charming Villa Adria with heated swimming pool
07-09-2022
Katja Peuker
Erstklassiges neues Haus mit gehobener Aussattung. Es fehlte an nichts.
Charming Villa Adria with heated swimming pool
02-11-2022
Ingo Reckmann
We spent a fantastic time at the end of October to the beginning of November. Janus as host and house were perfect.
Charming Villa Adria with heated swimming pool
13-11-2022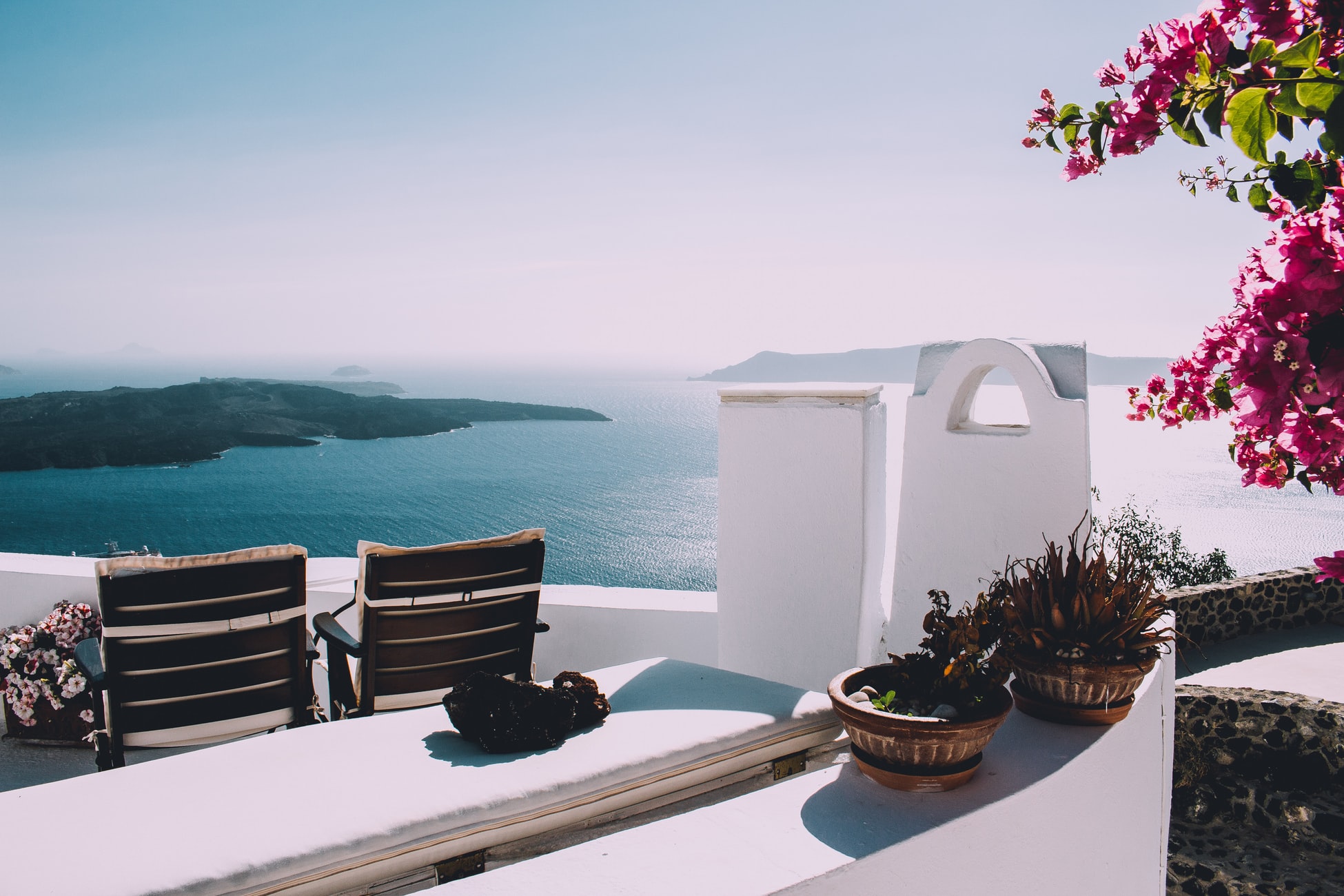 [{"day":"2023-05-28"},{"day":"2023-05-29"},{"day":"2023-05-30"},{"day":"2023-05-31"},{"day":"2023-06-01"},{"day":"2023-06-02"},{"day":"2023-06-04"},{"day":"2023-06-05"},{"day":"2023-06-06"},{"day":"2023-06-07"},{"day":"2023-06-08"},{"day":"2023-06-09"},{"day":"2023-06-11"},{"day":"2023-06-12"},{"day":"2023-06-13"},{"day":"2023-06-14"},{"day":"2023-06-15"},{"day":"2023-06-16"},{"day":"2023-06-18"},{"day":"2023-06-19"},{"day":"2023-06-20"},{"day":"2023-06-21"},{"day":"2023-06-22"},{"day":"2023-06-23"},{"day":"2023-06-25"},{"day":"2023-06-26"},{"day":"2023-06-27"},{"day":"2023-06-28"},{"day":"2023-06-29"},{"day":"2023-06-30"},{"day":"2023-07-02"},{"day":"2023-07-03"},{"day":"2023-07-04"},{"day":"2023-07-05"},{"day":"2023-07-06"},{"day":"2023-07-07"},{"day":"2023-07-09"},{"day":"2023-07-10"},{"day":"2023-07-11"},{"day":"2023-07-12"},{"day":"2023-07-13"},{"day":"2023-07-14"},{"day":"2023-07-16"},{"day":"2023-07-17"},{"day":"2023-07-18"},{"day":"2023-07-19"},{"day":"2023-07-20"},{"day":"2023-07-21"},{"day":"2023-07-23"},{"day":"2023-07-24"},{"day":"2023-07-25"},{"day":"2023-07-26"},{"day":"2023-07-27"},{"day":"2023-07-28"},{"day":"2023-07-30"},{"day":"2023-07-31"},{"day":"2023-08-01"},{"day":"2023-08-02"},{"day":"2023-08-03"},{"day":"2023-08-04"},{"day":"2023-08-06"},{"day":"2023-08-07"},{"day":"2023-08-08"},{"day":"2023-08-09"},{"day":"2023-08-10"},{"day":"2023-08-11"},{"day":"2023-08-13"},{"day":"2023-08-14"},{"day":"2023-08-15"},{"day":"2023-08-16"},{"day":"2023-08-17"},{"day":"2023-08-18"},{"day":"2023-08-20"},{"day":"2023-08-21"},{"day":"2023-08-22"},{"day":"2023-08-23"},{"day":"2023-08-24"},{"day":"2023-08-25"},{"day":"2023-08-27"},{"day":"2023-08-28"},{"day":"2023-08-29"},{"day":"2023-08-30"},{"day":"2023-08-31"},{"day":"2023-09-01"},{"day":"2023-09-03"},{"day":"2023-09-04"},{"day":"2023-09-05"},{"day":"2023-09-06"},{"day":"2023-09-07"},{"day":"2023-09-08"},{"day":"2023-09-10"},{"day":"2023-09-11"},{"day":"2023-09-12"},{"day":"2023-09-13"},{"day":"2023-09-14"},{"day":"2023-09-15"},{"day":"2023-09-17"},{"day":"2023-09-18"},{"day":"2023-09-19"},{"day":"2023-09-20"},{"day":"2023-09-21"},{"day":"2023-09-22"}]
[{"day":"2023-05-28"},{"day":"2023-05-29"},{"day":"2023-05-30"},{"day":"2023-05-31"},{"day":"2023-06-01"},{"day":"2023-06-02"},{"day":"2023-06-04"},{"day":"2023-06-05"},{"day":"2023-06-06"},{"day":"2023-06-07"},{"day":"2023-06-08"},{"day":"2023-06-09"},{"day":"2023-06-11"},{"day":"2023-06-12"},{"day":"2023-06-13"},{"day":"2023-06-14"},{"day":"2023-06-15"},{"day":"2023-06-16"},{"day":"2023-06-18"},{"day":"2023-06-19"},{"day":"2023-06-20"},{"day":"2023-06-21"},{"day":"2023-06-22"},{"day":"2023-06-23"},{"day":"2023-06-25"},{"day":"2023-06-26"},{"day":"2023-06-27"},{"day":"2023-06-28"},{"day":"2023-06-29"},{"day":"2023-06-30"},{"day":"2023-07-02"},{"day":"2023-07-03"},{"day":"2023-07-04"},{"day":"2023-07-05"},{"day":"2023-07-06"},{"day":"2023-07-07"},{"day":"2023-07-09"},{"day":"2023-07-10"},{"day":"2023-07-11"},{"day":"2023-07-12"},{"day":"2023-07-13"},{"day":"2023-07-14"},{"day":"2023-07-16"},{"day":"2023-07-17"},{"day":"2023-07-18"},{"day":"2023-07-19"},{"day":"2023-07-20"},{"day":"2023-07-21"},{"day":"2023-07-23"},{"day":"2023-07-24"},{"day":"2023-07-25"},{"day":"2023-07-26"},{"day":"2023-07-27"},{"day":"2023-07-28"},{"day":"2023-07-30"},{"day":"2023-07-31"},{"day":"2023-08-01"},{"day":"2023-08-02"},{"day":"2023-08-03"},{"day":"2023-08-04"},{"day":"2023-08-06"},{"day":"2023-08-07"},{"day":"2023-08-08"},{"day":"2023-08-09"},{"day":"2023-08-10"},{"day":"2023-08-11"},{"day":"2023-08-13"},{"day":"2023-08-14"},{"day":"2023-08-15"},{"day":"2023-08-16"},{"day":"2023-08-17"},{"day":"2023-08-18"},{"day":"2023-08-20"},{"day":"2023-08-21"},{"day":"2023-08-22"},{"day":"2023-08-23"},{"day":"2023-08-24"},{"day":"2023-08-25"},{"day":"2023-08-27"},{"day":"2023-08-28"},{"day":"2023-08-29"},{"day":"2023-08-30"},{"day":"2023-08-31"},{"day":"2023-09-01"},{"day":"2023-09-03"},{"day":"2023-09-04"},{"day":"2023-09-05"},{"day":"2023-09-06"},{"day":"2023-09-07"},{"day":"2023-09-08"},{"day":"2023-09-10"},{"day":"2023-09-11"},{"day":"2023-09-12"},{"day":"2023-09-13"},{"day":"2023-09-14"},{"day":"2023-09-15"},{"day":"2023-09-17"},{"day":"2023-09-18"},{"day":"2023-09-19"},{"day":"2023-09-20"},{"day":"2023-09-21"},{"day":"2023-09-22"}]