Charming holiday house Antica with private swimming pool
Rasopasno, Croatia
Gallery
Overview
4.83
(4)
4 guests
2 beds
2 bedrooms
Swimming pool
3000 m from sea
Wi-Fi
If you are looking for a traditionally built and tastefully furnished holiday house, this charming stone house with a private swimming pool is the right choice for you. The semi-detached holiday house is located in the small village of Rasopasno on the island of Krk, only 3000 meters
from the beach. Unique features of the apartment are a private swimming pool, outdoor terrace with barbecue and sun deck, fully fenced garden with swing for children and charming interiors. Holiday house can accommodate up to 4 people.   When you enter the holiday house Antica you will immediately feel very comfortable and relaxed. The premises are arranged on two floors, with a total size of 57 m2. The house stands on a large plot of 500 m2 with an outdoor pool of 32 m2.   The heart of the holiday house is a common area with a kitchen and dining area. The living room is furnished with comfort. It is also equipped with satellite TV and internet. The whole house is air-conditioned. The kitchen is fully equipped with everything you need to prepare delicious meals: pots, cutlery, crockery, dishwasher, stove (2 hotplates), oven, extractor hood, fridge freezer (10 l), coffee maker and microwave. There is also a washing machine and drying rack in the kitchenette. In addition to the spacious kitchen, there is also a dining room with a table for 4 people.   The holiday house Antica has two bedrooms with a double bed and a wardrobe on the first floor. The beds in the house are always made up with bed linen for the guests. The house has a bathroom equipped with a shower, toilet, sink, hair dryer and towels for each guest.   The garden is very colourful, spacious and completely fenced, giving you complete privacy. One of the main features of the garden is a large swimming pool and sunbathing area with sun loungers, a swing for children and an outdoor dining area. There is also a BBQ and a comfortable dining table. We are sure that you will find the ideal spot in the garden to read a book, lie in the sun or just enjoy a glass of wine.   Krk is a beautiful island offering opportunities for every guest. There are six blue flags on the Krk beaches. That is enough to speak about the purity and quality of the sea and the quality of the additional service. The beaches are pebble and rocky with sunbathing areas where you can enjoy all day long. There are also numerous cycling and hiking trails, as well as diving opportunities and other sea sport areas. We are sure everyone can find something for themselves.
Policies
Pets allowed
Smoking not allowed
Events allowed upon request
Rental policy
Rental price includes:
Accommodation, air conditioning, bathroom towels, bed linens, cleaning on departure, electricity, garden maintenance, heating, internet access, parking, pool maintenance, registration fee, tourist tax, use of grill, use of washing machine, water.
Dog fee is 10 € per night.
Advance payment of 30%: By booking.
Remaining payment of 70%: 21 days before arrival.
Prices
| From | To | Daily price | Weekly price | Min. Stay |
| --- | --- | --- | --- | --- |
| 01 Jan 2024 | 17 May 2024 | €100 | €700 | 7 nights |
| 18 May 2024 | 31 May 2024 | €120 | €840 | 7 nights |
| 01 Jun 2024 | 21 Jun 2024 | €150 | €1,050 | 7 nights |
| 22 Jun 2024 | 05 Jul 2024 | €220 | €1,540 | 7 nights |
| 06 Jul 2024 | 16 Aug 2024 | €265 | €1,855 | 7 nights |
| 17 Aug 2024 | 23 Aug 2024 | €220 | €1,540 | 7 nights |
| 24 Aug 2024 | 06 Sep 2024 | €170 | €1,190 | 7 nights |
| 07 Sep 2024 | 13 Sep 2024 | €140 | €980 | 7 nights |
| 14 Sep 2024 | 20 Sep 2024 | €120 | €840 | 7 nights |
| 21 Sep 2024 | 30 Dec 2024 | €100 | €700 | 7 nights |
Distances
Tourist Info Centre
3200 m
Reviews
4.83
(4)
Bärbel Miklautz
sehr liebe leute, schönes haus supertoller grosser pool den man ganz für sich hat!
Charming holiday house Antica with private swimming pool
29-07-2023
Marianne Ruijzing
Wij hebben 2 weken verbleven in dit fantastische huis. De locatie was perfect, Rasopasno ligt centraal waar vandaan we het hele eiland Krk hebben ontdekt. De inrichting is compleet en als we een vraag hadden, was de aardige eigenaar en zijn familie erg behulpzaam. Groot zwembad met goede ligbedden. Heel dichtbij een kleine supermarkt die 's ochtends open is voor de nodige dingen zoals vers brood. Verder dichtbij een fijn restaurant. Het was altijd fijn 'thuiskomen' na een dagtrip.
Charming holiday house Antica with private swimming pool
13-08-2023
Antonia Müsing
Es war eine sehr schöne Villa, genau so wie wir uns es vorgestellt haben. Alles sehr sauber und die Gastgeberin war sehr freundlich. Alles in allem war ich sehr zufrieden.
Charming holiday house Antica with private swimming pool
26-08-2023
Robert Vallis
Just got back from our Krk vacation and we cannot fault the place or the owners at all. Communication with the owners was so easy and they were super friendly and helpful. The house was spotless and perfect for our vacation! The location is in a very quiet village with amazing views and easily connected with all parts of the island. In summary, we have nothing no complaints what so ever and want to thank the owners again for contributing to a great vacation :) we will 100% return in future!
Charming holiday house Antica with private swimming pool
01-10-2023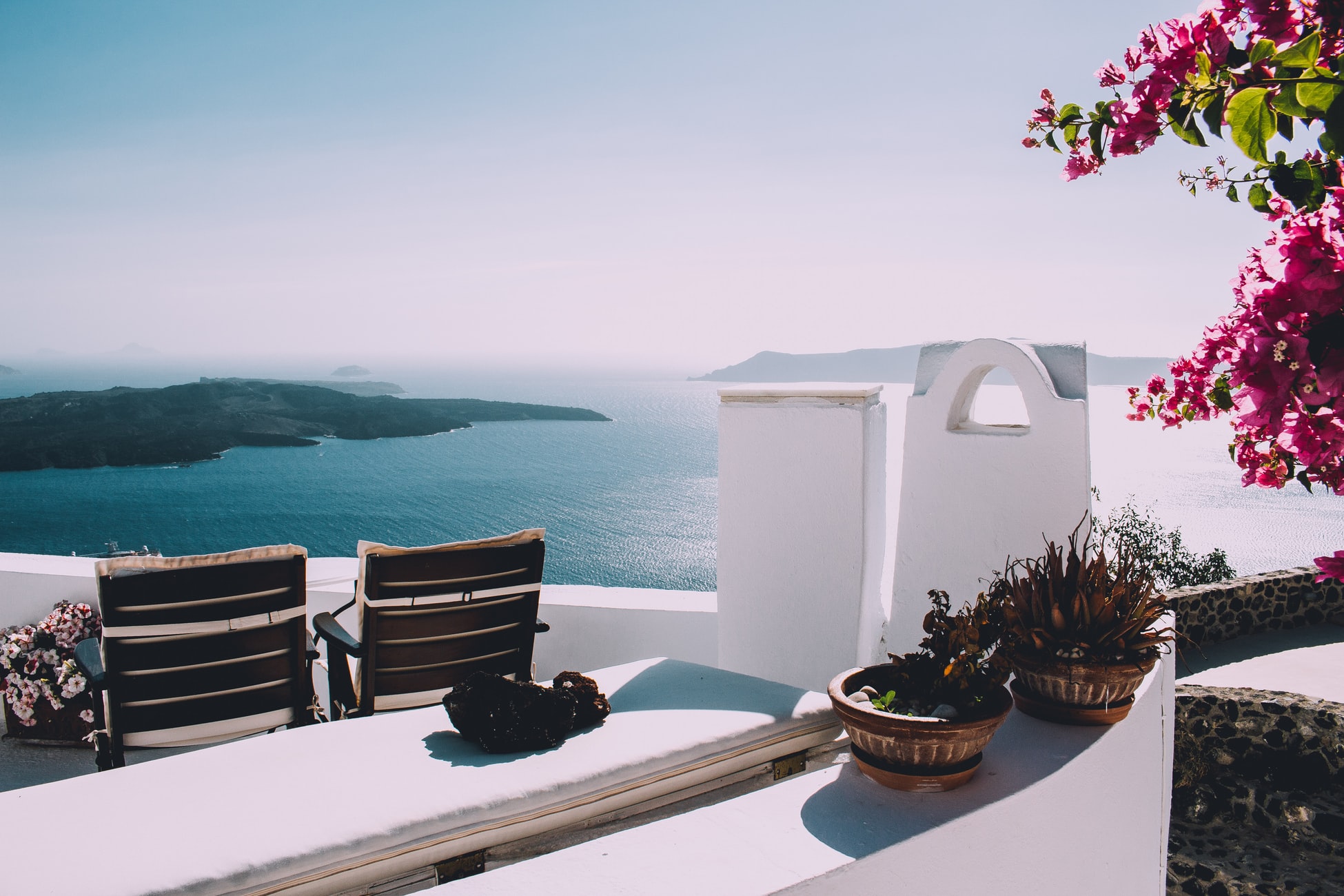 [{"day":"2024-05-19"},{"day":"2024-05-20"},{"day":"2024-05-21"},{"day":"2024-05-22"},{"day":"2024-05-23"},{"day":"2024-05-24"},{"day":"2024-05-26"},{"day":"2024-05-27"},{"day":"2024-05-28"},{"day":"2024-05-29"},{"day":"2024-05-30"},{"day":"2024-05-31"},{"day":"2024-06-02"},{"day":"2024-06-03"},{"day":"2024-06-04"},{"day":"2024-06-05"},{"day":"2024-06-06"},{"day":"2024-06-07"},{"day":"2024-06-09"},{"day":"2024-06-10"},{"day":"2024-06-11"},{"day":"2024-06-12"},{"day":"2024-06-13"},{"day":"2024-06-14"},{"day":"2024-06-16"},{"day":"2024-06-17"},{"day":"2024-06-18"},{"day":"2024-06-19"},{"day":"2024-06-20"},{"day":"2024-06-21"},{"day":"2024-06-23"},{"day":"2024-06-24"},{"day":"2024-06-25"},{"day":"2024-06-26"},{"day":"2024-06-27"},{"day":"2024-06-28"},{"day":"2024-06-30"},{"day":"2024-07-01"},{"day":"2024-07-02"},{"day":"2024-07-03"},{"day":"2024-07-04"},{"day":"2024-07-05"},{"day":"2024-07-07"},{"day":"2024-07-08"},{"day":"2024-07-09"},{"day":"2024-07-10"},{"day":"2024-07-11"},{"day":"2024-07-12"},{"day":"2024-07-14"},{"day":"2024-07-15"},{"day":"2024-07-16"},{"day":"2024-07-17"},{"day":"2024-07-18"},{"day":"2024-07-19"},{"day":"2024-07-21"},{"day":"2024-07-22"},{"day":"2024-07-23"},{"day":"2024-07-24"},{"day":"2024-07-25"},{"day":"2024-07-26"},{"day":"2024-07-28"},{"day":"2024-07-29"},{"day":"2024-07-30"},{"day":"2024-07-31"},{"day":"2024-08-01"},{"day":"2024-08-02"},{"day":"2024-08-04"},{"day":"2024-08-05"},{"day":"2024-08-06"},{"day":"2024-08-07"},{"day":"2024-08-08"},{"day":"2024-08-09"},{"day":"2024-08-11"},{"day":"2024-08-12"},{"day":"2024-08-13"},{"day":"2024-08-14"},{"day":"2024-08-15"},{"day":"2024-08-16"},{"day":"2024-08-18"},{"day":"2024-08-19"},{"day":"2024-08-20"},{"day":"2024-08-21"},{"day":"2024-08-22"},{"day":"2024-08-23"},{"day":"2024-08-25"},{"day":"2024-08-26"},{"day":"2024-08-27"},{"day":"2024-08-28"},{"day":"2024-08-29"},{"day":"2024-08-30"},{"day":"2024-09-01"},{"day":"2024-09-02"},{"day":"2024-09-03"},{"day":"2024-09-04"},{"day":"2024-09-05"},{"day":"2024-09-06"},{"day":"2024-09-08"},{"day":"2024-09-09"},{"day":"2024-09-10"},{"day":"2024-09-11"},{"day":"2024-09-12"},{"day":"2024-09-13"}]
[{"day":"2024-05-19"},{"day":"2024-05-20"},{"day":"2024-05-21"},{"day":"2024-05-22"},{"day":"2024-05-23"},{"day":"2024-05-24"},{"day":"2024-05-26"},{"day":"2024-05-27"},{"day":"2024-05-28"},{"day":"2024-05-29"},{"day":"2024-05-30"},{"day":"2024-05-31"},{"day":"2024-06-02"},{"day":"2024-06-03"},{"day":"2024-06-04"},{"day":"2024-06-05"},{"day":"2024-06-06"},{"day":"2024-06-07"},{"day":"2024-06-09"},{"day":"2024-06-10"},{"day":"2024-06-11"},{"day":"2024-06-12"},{"day":"2024-06-13"},{"day":"2024-06-14"},{"day":"2024-06-16"},{"day":"2024-06-17"},{"day":"2024-06-18"},{"day":"2024-06-19"},{"day":"2024-06-20"},{"day":"2024-06-21"},{"day":"2024-06-23"},{"day":"2024-06-24"},{"day":"2024-06-25"},{"day":"2024-06-26"},{"day":"2024-06-27"},{"day":"2024-06-28"},{"day":"2024-06-30"},{"day":"2024-07-01"},{"day":"2024-07-02"},{"day":"2024-07-03"},{"day":"2024-07-04"},{"day":"2024-07-05"},{"day":"2024-07-07"},{"day":"2024-07-08"},{"day":"2024-07-09"},{"day":"2024-07-10"},{"day":"2024-07-11"},{"day":"2024-07-12"},{"day":"2024-07-14"},{"day":"2024-07-15"},{"day":"2024-07-16"},{"day":"2024-07-17"},{"day":"2024-07-18"},{"day":"2024-07-19"},{"day":"2024-07-21"},{"day":"2024-07-22"},{"day":"2024-07-23"},{"day":"2024-07-24"},{"day":"2024-07-25"},{"day":"2024-07-26"},{"day":"2024-07-28"},{"day":"2024-07-29"},{"day":"2024-07-30"},{"day":"2024-07-31"},{"day":"2024-08-01"},{"day":"2024-08-02"},{"day":"2024-08-04"},{"day":"2024-08-05"},{"day":"2024-08-06"},{"day":"2024-08-07"},{"day":"2024-08-08"},{"day":"2024-08-09"},{"day":"2024-08-11"},{"day":"2024-08-12"},{"day":"2024-08-13"},{"day":"2024-08-14"},{"day":"2024-08-15"},{"day":"2024-08-16"},{"day":"2024-08-18"},{"day":"2024-08-19"},{"day":"2024-08-20"},{"day":"2024-08-21"},{"day":"2024-08-22"},{"day":"2024-08-23"},{"day":"2024-08-25"},{"day":"2024-08-26"},{"day":"2024-08-27"},{"day":"2024-08-28"},{"day":"2024-08-29"},{"day":"2024-08-30"},{"day":"2024-09-01"},{"day":"2024-09-02"},{"day":"2024-09-03"},{"day":"2024-09-04"},{"day":"2024-09-05"},{"day":"2024-09-06"},{"day":"2024-09-08"},{"day":"2024-09-09"},{"day":"2024-09-10"},{"day":"2024-09-11"},{"day":"2024-09-12"},{"day":"2024-09-13"}]