Seafront Villa Ema with Seaview, swimming pool, garage, BBQ & playroom
Čižići, Croatia
Gallery
Overview
5.00
(14)
6 guests
3 beds
3 bedrooms
Swimming pool
20 m from sea
Wi-Fi
Villa Ema is the perfect place for vacation right next to the sea in the small village of Čižići on the island of Krk. Villa Ema is set in the first row by the sea, just 20 meters from the pebble beach. It offers beautiful sea view from the swimming pool, terrace and f
rom the living area. It is surrounded with green Mediterranean vegetation and several equally attractive summer houses nearby. The interior is furnished in the spirit of the local mediterranean design and adapted to the needs and requirements of modern lifestyle.
Privacy is guaranteed, even though house is a twin house. When talking in numbers, Villa Ema is the size of 150 m2 and plot covers area of 350 m2. Access to the garage is from the front local road. Garage in villa Ema offers 2 spacious parking spots under the house. By the garage you can find storage room, laundry and playroom with table tennis and darts. From the garage, the elevator lifts you directly to the living area.
On the atrium floor of the villa Ema, there is an open area that consists of fully equipped kitchen, dining area for six people and a living room with a comfortable sofa that can serve as extra beds if needed. The living room has a fully glass-lined wall facing the sea, giving the space a feeling of illumination and comfort and making you feel as if you're sitting outside even though you're indoors. The view you enjoy while eating or chilling in the living room is absolutely beautiful.
Beside living area, villa Ema offers three double bedrooms with bed linens, two bathrooms and a wardrobe. One bedroom is equiped with LED TV. Bathrooms are equiped with a sink, shower, toilet, hairdryer and towels.
To make your stay in villa Ema as pleasant as possible, villa offers air-conditioning, 2 satellite LED TVs, wireless internet connection, ice machine, alarm system and household appliances. Baby beds and baby stools are available upon request.
Outside, in the yard, there is a swimming pool, surrounded by aromatic Mediterranean plants, sun beds, outdoor shower, outside table with chairs and a barbecue. The pool is equipped with water bench, RGB lighting for night swimming and a hydrolysis and Cu/Ag Ionization system that treats the water without irritating and harmful chemicals.
Policies
Pets not allowed
Smoking not allowed
Events allowed upon request
Rental policy
Rental price includes:
Accommodation, air conditioning, bathroom towels, bed linens, cleaning on departure, electricity, garden maintenance, heating, internet access, parking, pool maintenance, registration fee, tourist tax, use of baby bed, use of baby chair, use of grill, use of washing machine, water.
Advance payment of 30%: By booking.
Remaining payment of 70%: Payable on arrival in cash (€).
COVID-19:
Change your dates for free if restrictions mean you can't travel. If regional or international restrictions mean you can't travel to your destination, we'll move your booking to an alternative date with no additional fees
If you are due to be travelling to an Adria Villas vacation rental or are currently deciding whether to book, then please relax as you are in good hands. If the government imposes restrictions that mean you are unable to travel due to the Coronavirus, then we will change your dates for the same vacation rental with no admin fees applied.

In summary this means that:
- You will not lose your payment, it will be transferred to your replacement booking for the same vacation rental.
- The cost of your rental will remain the same, regardless of future price increases. We are also waiving all admin fees for amending dates for bookings affected by Covid19. Should you wish to book more expensive dates for your replacement booking then you simply pay the difference.
- You can still look forward to your Adria Villas vacation rental experience.
We recommed that you arrange Covid19 specific insurance with one of the insurance companys.
Prices
| From | To | Daily price | Weekly price | Min. Stay |
| --- | --- | --- | --- | --- |
| 01 Jan 2021 | 08 Jan 2021 | €327 | €2,289 | 7 nights |
| 09 Jan 2021 | 26 Mar 2021 | €120 | €840 | 7 nights |
| 27 Mar 2021 | 07 May 2021 | €150 | €1,050 | 7 nights |
| 08 May 2021 | 28 May 2021 | €190 | €1,330 | 7 nights |
| 29 May 2021 | 04 Jun 2021 | €220 | €1,540 | 7 nights |
| 05 Jun 2021 | 18 Jun 2021 | €250 | €1,750 | 7 nights |
| 19 Jun 2021 | 09 Jul 2021 | €330 | €2,310 | 7 nights |
| 10 Jul 2021 | 20 Aug 2021 | €360 | €2,520 | 7 nights |
| 21 Aug 2021 | 27 Aug 2021 | €330 | €2,310 | 7 nights |
| 28 Aug 2021 | 03 Sep 2021 | €270 | €1,890 | 7 nights |
| 04 Sep 2021 | 10 Sep 2021 | €250 | €1,750 | 7 nights |
| 11 Sep 2021 | 24 Sep 2021 | €200 | €1,400 | 7 nights |
| 25 Sep 2021 | 22 Oct 2021 | €170 | €1,190 | 7 nights |
| 23 Oct 2021 | 24 Dec 2021 | €120 | €840 | 7 nights |
| 25 Dec 2021 | 31 Dec 2021 | €330 | €2,310 | 7 nights |
Reviews
5.00
(14)
Mathias S.
Super Haus! Klasse Lage!
Seafront Villa Ema with Seaview, swimming pool, garage, BBQ & playroom
19-05-2019
Lena S.
This place is everything that it claims to be and more. From check-in to check-out everything was perfect! The apartment itself is very clean, and has everything necessary: a grill, stove, oven, air-conditioning, enough towels. Restaurants/ bars for dinner and drinks are within walking distance! The beach can be reached in less than a minute. Janus replies very quickly when necessary and everyone was very polite. 10/10 would recommend! Thank you for letting us stay with you :)
Seafront Villa Ema with Seaview, swimming pool, garage, BBQ & playroom
30-09-2018
Melanie D.
Sehr nette Vermieter, tolles Haus, tolle Lage.
Seafront Villa Ema with Seaview, swimming pool, garage, BBQ & playroom
11-06-2019
Angelina K.
Super Ausstattung und Super Aussicht!
Seafront Villa Ema with Seaview, swimming pool, garage, BBQ & playroom
05-06-2019
Michael N.
Ich weiß gar nicht, wo ich anfangen soll. Das haus ist ein Traum. Eine absolute hochwertige Austattung, alles ist wirklich sehr sauber. Die Küche ist bestens ausgestattet, der Kühlschrank ist groß und hat einen Eiswürfelspender, alles ist liebevoll eingerichtet und mit Details dekoriert, die Bäder sind top, die Terasse ein Traum, der Ausblick ist gewaltig, man hat einen wunderschönen Pool, traumhafte Liegen und das Meer mit Strand liegt direkt vor der Haustür. tagesausflüge sind sehr gut zu machen, alles liegt nicht wirklich weit weg, mit dem Auto kann man in maximal 35 Minuten alles anfahren. Die Vermieter sind wirklich super nett und versuchen jeden Wunsch zu erfüllen, so freundliche und nette Vermieter hatte ich vorher noch nie kennengelernt! Im ort selbt ist ein schöner Supermarkt, Eisdiele, und 3 schöne Bistros, in denen man gut Essen kann. GRößere Supermärkte sind auch in der Nähe und mit dem Auto gut zu erreichen, entweder am Flughafen, oder vor malinska, wir waren immer in Malinska, dort ist auch eine große Tankstelle und nur 8 Km vom Haus entfernt. Also wir werden definitiv wieder hinfahren.
Seafront Villa Ema with Seaview, swimming pool, garage, BBQ & playroom
15-06-2019
Andrea H.
Also ich weiß nicht wo ich anfangen soll es war einfach Spitzenmäßig .Die Vermieter sind sehr freundlich und hilfsbereit.Das Haus ist Top und der Ort ist zwar nicht sehr gross aber es ist alles da was man braucht .3 perfekte Gaststätten mit sehr guten Essen. Es war einfach ein perfekter Urlaub.
Seafront Villa Ema with Seaview, swimming pool, garage, BBQ & playroom
12-08-2018
Konstantin E.
Sehr schönes, neues Haus. Alles drin ist neu. Sehr nah am Strand, mit schönem Ausblick auf das Meer. Sehr nette Eigentümer und Makler. Wir kommen gerne wieder!!!!
Seafront Villa Ema with Seaview, swimming pool, garage, BBQ & playroom
26-05-2018
Björn Q.
Wir sind absolut begeistert von dieser Ferienwohnung! Da mein Freund und ich dieses Jahr Ruhe, Entspannung und Privatsphäre suchten, haben wir diese Ferienwohnung gemietet. Bei der Ankunft wurden wir super freundlich vom Vermittler (Hr. Hunski ist absolut zuverlässig) der Whg. empfangen und uns wurde alles kurz gezeigt. Die inserierten Bilder entsprechen absolut der Realität. Die Wohnung ist so schön eingerichtet und sehr sehr sauber, es ist wirklich alles vorhanden was man selbst auch Zuhause in der Küche hat (ausreichend Geschirr, Toaster, Kaffeemaaschine, Schwämme, Spülmittel, Geschirrhandtücher, usw.), auch sind Essig,Öl,Salz,Zucker,Pfeffer vorhanden. Der Pool ist zur Abkühlung genau das Richtige. Wer Entspannung sucht wird sie hier finden. Wir kommen aufjedenfall wieder! :-)
Seafront Villa Ema with Seaview, swimming pool, garage, BBQ & playroom
16-07-2018
Helge H.
Sehr nette Gastgeber.Eine perfekte Unterkunft für Familie oder mit Freunden. Es war alles vorhanden was das Herz begehrt und Ich werde es sofort Weiterempfehlen. Einen ganz großen Dank an Familie Hunski das Wir so freundlich empfangen wurden und Wir eine Perfekten Urlaub hatten. ( 5 Punkt sind zu wenig für dieses Ferien Domizil) hat sich mehr verdient . Mit freundlichen Grüßen
Seafront Villa Ema with Seaview, swimming pool, garage, BBQ & playroom
19-07-2018
Sandra D.
Sehr schönes sauberes und geräumiges Haus. Toller Pool. Sehr herzliche Gastgeber, die immer ansprechbar sind und gerne geholfen haben. Haus voll ausgestattet. Restaurants, Bar und Bäcker gleich um die Ecke. Wir kommen wieder!
Seafront Villa Ema with Seaview, swimming pool, garage, BBQ & playroom
26-06-2019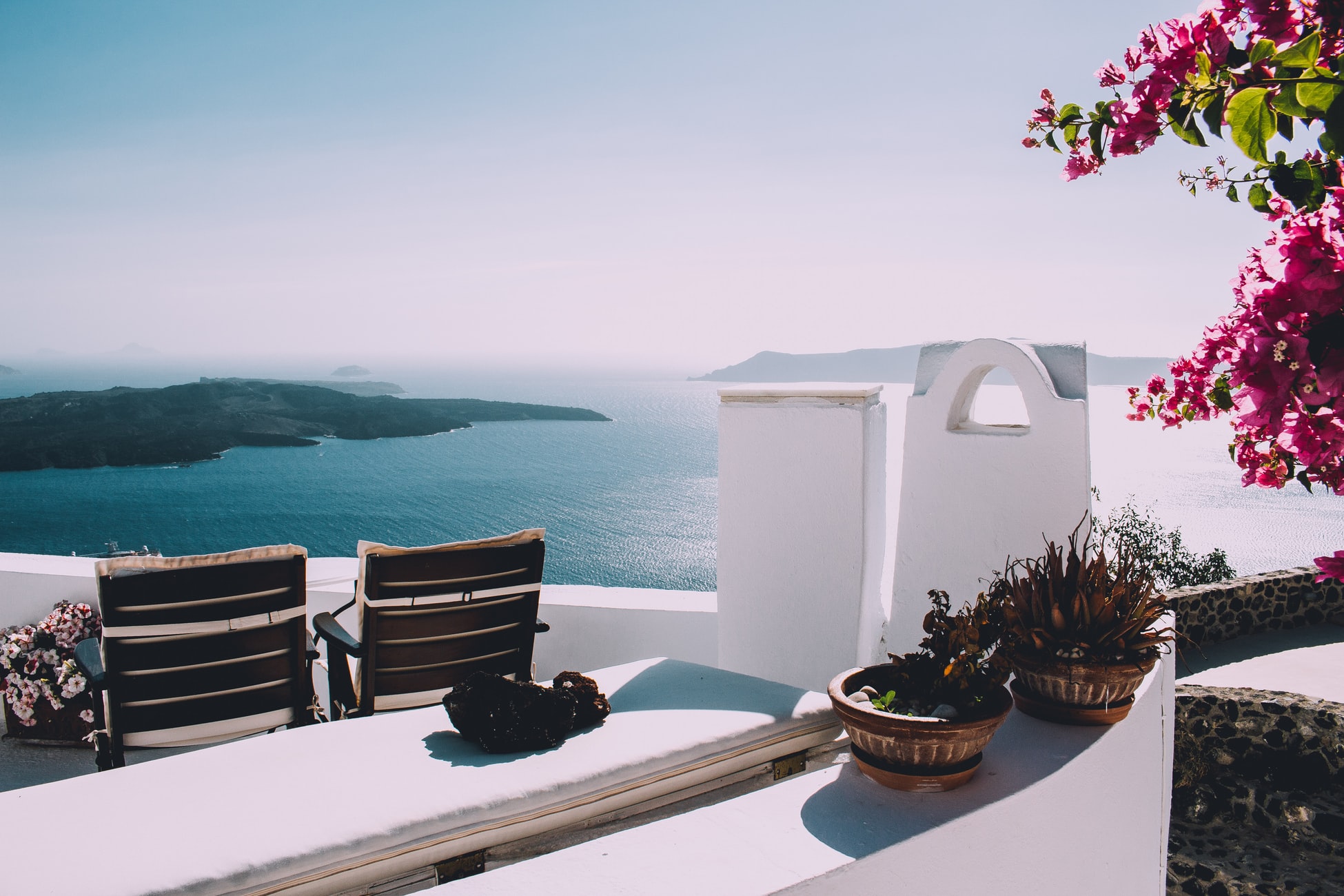 [{"day":"2021-07-25"},{"day":"2021-07-26"},{"day":"2021-07-27"},{"day":"2021-07-28"},{"day":"2021-07-29"},{"day":"2021-07-30"},{"day":"2021-08-01"},{"day":"2021-08-02"},{"day":"2021-08-03"},{"day":"2021-08-04"},{"day":"2021-08-05"},{"day":"2021-08-06"},{"day":"2021-08-08"},{"day":"2021-08-09"},{"day":"2021-08-10"},{"day":"2021-08-11"},{"day":"2021-08-12"},{"day":"2021-08-13"},{"day":"2021-08-15"},{"day":"2021-08-16"},{"day":"2021-08-17"},{"day":"2021-08-18"},{"day":"2021-08-19"},{"day":"2021-08-20"},{"day":"2021-08-22"},{"day":"2021-08-23"},{"day":"2021-08-24"},{"day":"2021-08-25"},{"day":"2021-08-26"},{"day":"2021-08-27"},{"day":"2021-08-29"},{"day":"2021-08-30"},{"day":"2021-08-31"},{"day":"2021-09-01"},{"day":"2021-09-02"},{"day":"2021-09-03"},{"day":"2021-09-05"},{"day":"2021-09-06"},{"day":"2021-09-07"},{"day":"2021-09-08"},{"day":"2021-09-09"},{"day":"2021-09-10"},{"day":"2021-09-12"},{"day":"2021-09-13"},{"day":"2021-09-14"},{"day":"2021-09-15"},{"day":"2021-09-16"},{"day":"2021-09-17"}]
[{"day":"2021-07-25"},{"day":"2021-07-26"},{"day":"2021-07-27"},{"day":"2021-07-28"},{"day":"2021-07-29"},{"day":"2021-07-30"},{"day":"2021-08-01"},{"day":"2021-08-02"},{"day":"2021-08-03"},{"day":"2021-08-04"},{"day":"2021-08-05"},{"day":"2021-08-06"},{"day":"2021-08-08"},{"day":"2021-08-09"},{"day":"2021-08-10"},{"day":"2021-08-11"},{"day":"2021-08-12"},{"day":"2021-08-13"},{"day":"2021-08-15"},{"day":"2021-08-16"},{"day":"2021-08-17"},{"day":"2021-08-18"},{"day":"2021-08-19"},{"day":"2021-08-20"},{"day":"2021-08-22"},{"day":"2021-08-23"},{"day":"2021-08-24"},{"day":"2021-08-25"},{"day":"2021-08-26"},{"day":"2021-08-27"},{"day":"2021-08-29"},{"day":"2021-08-30"},{"day":"2021-08-31"},{"day":"2021-09-01"},{"day":"2021-09-02"},{"day":"2021-09-03"},{"day":"2021-09-05"},{"day":"2021-09-06"},{"day":"2021-09-07"},{"day":"2021-09-08"},{"day":"2021-09-09"},{"day":"2021-09-10"},{"day":"2021-09-12"},{"day":"2021-09-13"},{"day":"2021-09-14"},{"day":"2021-09-15"},{"day":"2021-09-16"},{"day":"2021-09-17"}]