Villa for large groups with 60m2 heated pool, Jacuzzi, sauna, fitness, playground and wine cellar
Sveti Vid Dobrinjski , Croatia
Gallery
Overview
5.00
(1)
14 guests
6 beds
6 bedrooms
Swimming pool
3000 m from sea
Wi-Fi
If you are planning to enjoy your holidays with a large group of friends or family, this villa is perfect choice for you. On 3000 m2 estate, villa with 300m2 of living area offers several spaces to spend time, so that everyone in the group will be able to find his or hers 'perfect' spot.
Besides 6 bedrooms, 3 bathrooms and 2 kitchens, estate offers: 60m2 heated pool with Jacuzzi, fitness, sauna, flipper, wine caller with big sitting are, children playground, fully equipped outside kitchen, several terraces and a lot of space around the house for children to play.
Interior of villa spreads over ground floor, first and second floor. On the ground floor, you can find one bedroom, bathroom, kitchen, wine caller with sitting are, sauna and two garages. One of unique features of this house in vine caller with sitting are, where all persons staying at the house can site on the same table and have great time, drinking good vine and eating delicious food. Space is in the ground floor where also in hot summer days you can enjoy cool space, but if this is not enough, you can always use air conditioning. In the neighboring space, there is also fully equipped kitchen, so everything you need is right next to you.
As house offers 6 bedrooms and living area with sofa where additions 2 person can sleep, it can easily host 14 people. Five bedrooms in the house are furnished with double beds and one with sleeping sofa. All bedrooms are equipped with TV and air conditioning and will be prepared with bedding for you on your arrival. Two of bedrooms are on the first floor and additional three on second floor. On the first floor of the house you can also find spacious living room, with leather sofa, big screen TV with hi-fi system and fireplace. Big kitchen on the first floor of the house is equipped with everything you need to prepare meals for big groups of people, besides basic necessities and pots it offers: electric cooker, oven, microwave, coffee machine, toaster and big American refrigerator with ice maker.
Bathrooms in the house are three. On the ground floor there is a small bathroom, which can be used to shower after using sauna and for people staying in the ground floor bedroom. On the first floor you can find very spacious bathroom (green one). It is equipped with two sinks, a shower, toilet and big massage corner tub. What is special in this bathroom is that it also offers TV, so you can be entertained during longer massage baths. Bathroom on the second floor (red one) is equipped with one sink, toilet, shower and tub. All bathrooms will be prepared for you with towels.
On the outside of the house you have at your disposal two outside pavilions by 60m heated pool with Jacuzzi, one with completely equipped outside kitchen with grill and sitting are and second with lounge sitting are. By the pool there are several sun chairs waiting for you. Very near is also children's playground.
As we already stated, villa is situated on 3000 m2 estate. On the estate you can access through closed fence – you will receive entrance code to get in. There is also plenty of space for cars: two garages, two covered parking spaces and big yard, where you can park. By the covered parking spaces, there is also useful storage area for bikes and other sports equipment.
Policies
Pets allowed
Smoking not allowed
Events allowed upon request
Rental policy
Rental price includes:
Accommodation, air conditioning, bathroom towels, bed linens, cleaning on departure, electricity, garden maintenance, heating, internet access, jacuzzi maintenance, parking, pool maintenance, registration fee, tourist tax, use of baby bed, use of baby chair, use of grill, use of washing machine, water.
Advance payment of 30%: By booking.
Remaining payment of 70%: 21 days before arrival.
Prices
| From | To | Daily price | Weekly price | Min. Stay |
| --- | --- | --- | --- | --- |
| 01 Jan 2023 | 05 May 2023 | €220 | €1,540 | 7 nights |
| 06 May 2023 | 26 May 2023 | €250 | €1,750 | 7 nights |
| 27 May 2023 | 16 Jun 2023 | €330 | €2,310 | 7 nights |
| 17 Jun 2023 | 07 Jul 2023 | €480 | €3,360 | 7 nights |
| 08 Jul 2023 | 18 Aug 2023 | €530 | €3,710 | 7 nights |
| 19 Aug 2023 | 25 Aug 2023 | €480 | €3,360 | 7 nights |
| 26 Aug 2023 | 08 Sep 2023 | €330 | €2,310 | 7 nights |
| 09 Sep 2023 | 15 Sep 2023 | €250 | €1,750 | 7 nights |
| 16 Sep 2023 | 31 Dec 2023 | €220 | €1,540 | 7 nights |
Distances
Tourist Info Centre
4.8 km
Reviews
5.00
(1)
Berger
Das Ferienhaus war für unsere Familie von 10 Personen plus Hund genau richtig. Schön groß und weitläufig im Außengelände. Sehr ruhig und zentral gelegen. Der Vermieter war super höflich und hilfsbereit. Er war immer erreichbar und hat sich sofort um alles gekümmert. Den Kindern hat besonders der große beheizte Pool gefallen.
Villa for large groups with 60m2 heated pool, Jacuzzi, sauna, fitness, playground and wine cellar
29-04-2022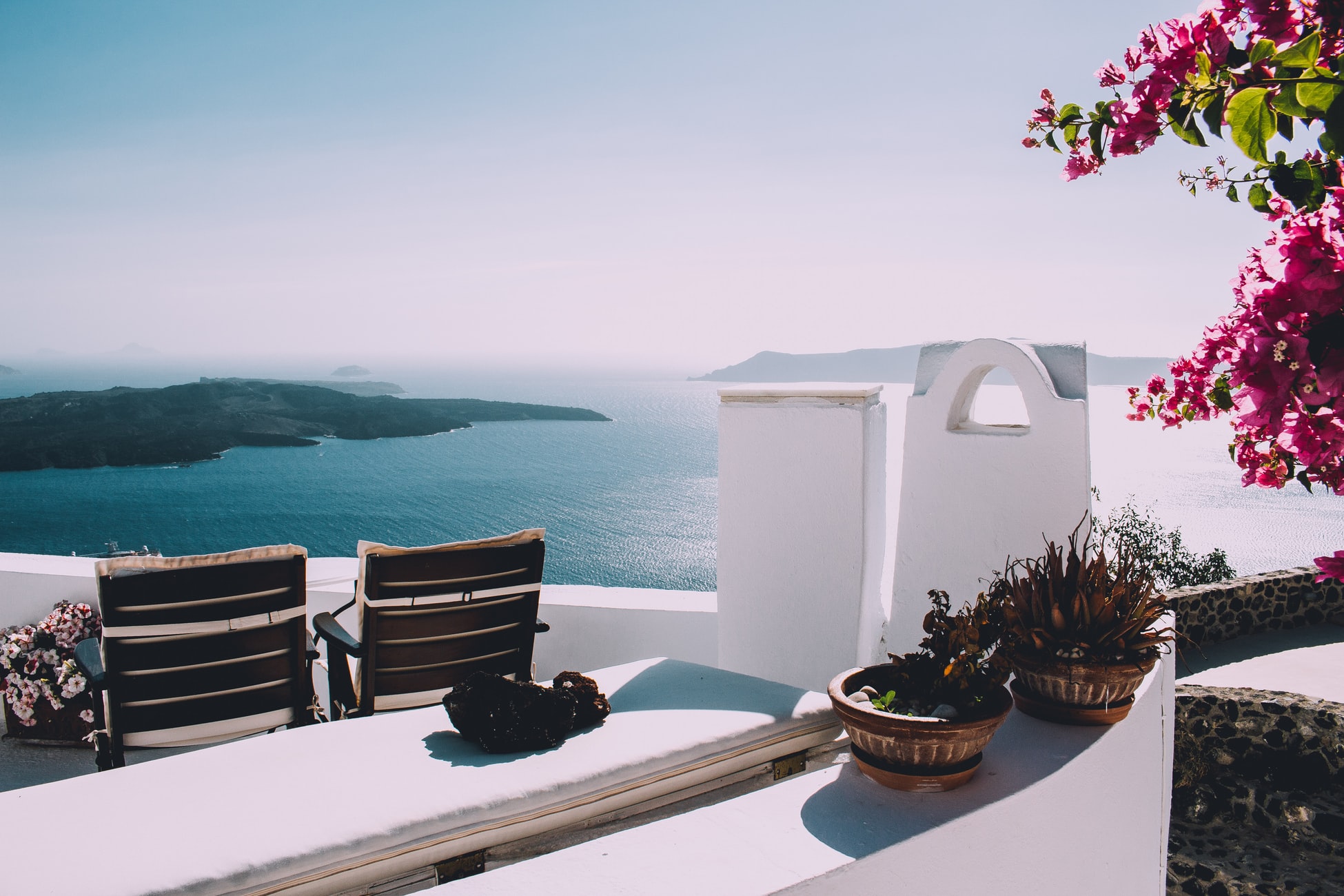 [{"day":"2023-05-28"},{"day":"2023-05-29"},{"day":"2023-05-30"},{"day":"2023-05-31"},{"day":"2023-06-01"},{"day":"2023-06-02"},{"day":"2023-06-04"},{"day":"2023-06-05"},{"day":"2023-06-06"},{"day":"2023-06-07"},{"day":"2023-06-08"},{"day":"2023-06-09"},{"day":"2023-06-11"},{"day":"2023-06-12"},{"day":"2023-06-13"},{"day":"2023-06-14"},{"day":"2023-06-15"},{"day":"2023-06-16"},{"day":"2023-06-18"},{"day":"2023-06-19"},{"day":"2023-06-20"},{"day":"2023-06-21"},{"day":"2023-06-22"},{"day":"2023-06-23"},{"day":"2023-06-25"},{"day":"2023-06-26"},{"day":"2023-06-27"},{"day":"2023-06-28"},{"day":"2023-06-29"},{"day":"2023-06-30"},{"day":"2023-07-02"},{"day":"2023-07-03"},{"day":"2023-07-04"},{"day":"2023-07-05"},{"day":"2023-07-06"},{"day":"2023-07-07"},{"day":"2023-07-09"},{"day":"2023-07-10"},{"day":"2023-07-11"},{"day":"2023-07-12"},{"day":"2023-07-13"},{"day":"2023-07-14"},{"day":"2023-07-16"},{"day":"2023-07-17"},{"day":"2023-07-18"},{"day":"2023-07-19"},{"day":"2023-07-20"},{"day":"2023-07-21"},{"day":"2023-07-23"},{"day":"2023-07-24"},{"day":"2023-07-25"},{"day":"2023-07-26"},{"day":"2023-07-27"},{"day":"2023-07-28"},{"day":"2023-07-30"},{"day":"2023-07-31"},{"day":"2023-08-01"},{"day":"2023-08-02"},{"day":"2023-08-03"},{"day":"2023-08-04"},{"day":"2023-08-06"},{"day":"2023-08-07"},{"day":"2023-08-08"},{"day":"2023-08-09"},{"day":"2023-08-10"},{"day":"2023-08-11"},{"day":"2023-08-13"},{"day":"2023-08-14"},{"day":"2023-08-15"},{"day":"2023-08-16"},{"day":"2023-08-17"},{"day":"2023-08-18"},{"day":"2023-08-20"},{"day":"2023-08-21"},{"day":"2023-08-22"},{"day":"2023-08-23"},{"day":"2023-08-24"},{"day":"2023-08-25"},{"day":"2023-08-27"},{"day":"2023-08-28"},{"day":"2023-08-29"},{"day":"2023-08-30"},{"day":"2023-08-31"},{"day":"2023-09-01"},{"day":"2023-09-03"},{"day":"2023-09-04"},{"day":"2023-09-05"},{"day":"2023-09-06"},{"day":"2023-09-07"},{"day":"2023-09-08"},{"day":"2023-09-10"},{"day":"2023-09-11"},{"day":"2023-09-12"},{"day":"2023-09-13"},{"day":"2023-09-14"},{"day":"2023-09-15"},{"day":"2023-09-17"},{"day":"2023-09-18"},{"day":"2023-09-19"},{"day":"2023-09-20"},{"day":"2023-09-21"},{"day":"2023-09-22"}]
[{"day":"2023-05-28"},{"day":"2023-05-29"},{"day":"2023-05-30"},{"day":"2023-05-31"},{"day":"2023-06-01"},{"day":"2023-06-02"},{"day":"2023-06-04"},{"day":"2023-06-05"},{"day":"2023-06-06"},{"day":"2023-06-07"},{"day":"2023-06-08"},{"day":"2023-06-09"},{"day":"2023-06-11"},{"day":"2023-06-12"},{"day":"2023-06-13"},{"day":"2023-06-14"},{"day":"2023-06-15"},{"day":"2023-06-16"},{"day":"2023-06-18"},{"day":"2023-06-19"},{"day":"2023-06-20"},{"day":"2023-06-21"},{"day":"2023-06-22"},{"day":"2023-06-23"},{"day":"2023-06-25"},{"day":"2023-06-26"},{"day":"2023-06-27"},{"day":"2023-06-28"},{"day":"2023-06-29"},{"day":"2023-06-30"},{"day":"2023-07-02"},{"day":"2023-07-03"},{"day":"2023-07-04"},{"day":"2023-07-05"},{"day":"2023-07-06"},{"day":"2023-07-07"},{"day":"2023-07-09"},{"day":"2023-07-10"},{"day":"2023-07-11"},{"day":"2023-07-12"},{"day":"2023-07-13"},{"day":"2023-07-14"},{"day":"2023-07-16"},{"day":"2023-07-17"},{"day":"2023-07-18"},{"day":"2023-07-19"},{"day":"2023-07-20"},{"day":"2023-07-21"},{"day":"2023-07-23"},{"day":"2023-07-24"},{"day":"2023-07-25"},{"day":"2023-07-26"},{"day":"2023-07-27"},{"day":"2023-07-28"},{"day":"2023-07-30"},{"day":"2023-07-31"},{"day":"2023-08-01"},{"day":"2023-08-02"},{"day":"2023-08-03"},{"day":"2023-08-04"},{"day":"2023-08-06"},{"day":"2023-08-07"},{"day":"2023-08-08"},{"day":"2023-08-09"},{"day":"2023-08-10"},{"day":"2023-08-11"},{"day":"2023-08-13"},{"day":"2023-08-14"},{"day":"2023-08-15"},{"day":"2023-08-16"},{"day":"2023-08-17"},{"day":"2023-08-18"},{"day":"2023-08-20"},{"day":"2023-08-21"},{"day":"2023-08-22"},{"day":"2023-08-23"},{"day":"2023-08-24"},{"day":"2023-08-25"},{"day":"2023-08-27"},{"day":"2023-08-28"},{"day":"2023-08-29"},{"day":"2023-08-30"},{"day":"2023-08-31"},{"day":"2023-09-01"},{"day":"2023-09-03"},{"day":"2023-09-04"},{"day":"2023-09-05"},{"day":"2023-09-06"},{"day":"2023-09-07"},{"day":"2023-09-08"},{"day":"2023-09-10"},{"day":"2023-09-11"},{"day":"2023-09-12"},{"day":"2023-09-13"},{"day":"2023-09-14"},{"day":"2023-09-15"},{"day":"2023-09-17"},{"day":"2023-09-18"},{"day":"2023-09-19"},{"day":"2023-09-20"},{"day":"2023-09-21"},{"day":"2023-09-22"}]