Villa Veroniq with Jacuzzi
Hlapa, Croatia
Gallery
Overview
98.33
(2)
8 guests
3 beds
3 bedrooms
1200 m from sea
Wi-Fi
Villa Veroniq is a brand-new modern villa with Jacuzzi. It is located on the island of Krk, in the small picturesque village of Hlapa. The villa is suitable for eight people, has a Jacuzzi and a spacious terrace. Villa Veroniq is a spacious and bright villa, equipped with modern an
d high-quality appliances. It is suitable for everyone who wants to spend their vacation in quality accommodation and enjoy peaceful surroundings. The modern architectural perfection of the house conveys a feeling of exclusivity and privacy, although the house is designed as a semi-detached house.
You reach the villa from a spacious parking lot . Walk down the patio to a spacious deck with a Jacuzzi , outdoor shower, table for six and BBQ. There are comfortable sun loungers by the Jacuzzi where you can relax and enjoy the sun. A table with six chairs stands under a functional folding parasol. If you like to cook masterpieces from the grill, there is a grill at your disposal. The entire Villa Veroniq is fenced, giving you complete privacy on vacation.
The interiors in Villa Veroniq are spread over two floors, the ground floor and the first floor. On the ground floor, next to the staircase, there is a spacious open space area with a kitchen, dining room, living room and guest toilet. The kitchen is spacious and equipped with modern, high-quality appliances. The kitchen is equipped with an induction hob with integrated extractor hood, a spacious fridge, freezer, oven, coffee maker, kettle, dishwasher and all other utensils needed to prepare delicious meals. Next to the kitchen there is a large dining table for six people. The living room is furnished with a big screen TV with satellite channels, a coffee table, air conditioning and with a large sofa. From the living room you can access the terrace.
A beautiful, atmospherically lit staircase takes you to the first floor where there are three bedrooms and two bathrooms. The bedrooms have a double bed (180 x 200 cm), TV and an air conditioning. One bedroom has a private bathroom with shower, toilet and a hairdryer. The second bathroom is located in the hallway and it has a walk in shower, toilet, hairdryer and a washing machine. All bedrooms are prepared with bed linen and towels. There are two extra single beds available at guests disposal if needed.
Villa Veroniq is located in the small and laid-back village of Hlapa on the island of Krk. Beaches and towns are 1200 meters away from the villa. Close enough to reach easily but far enough to enjoy in peace. In addition to swimming in the crystal-clear sea, you can also go hiking on well-developed vineyard paths in the area. Within a radius of 15 km from the villa, you will find the beautiful towns of Malinska, Vrbnik and Krk. Be sure to try the famous Vrbnička žlahtina and traditionally prepared dishes from these areas.
Policies
Pets not allowed
Smoking not allowed
Events allowed upon request
Rental policy
Rental price includes:
Accommodation, air conditioning, bathroom towels, bed linens, cleaning on departure, electricity, garden maintenance, heating, internet access, parking, Jacuzzi maintenance, registration fee, tourist tax, use of baby bed, use of baby chair, use of grill, use of washing machine, water.
Advance payment of 30%: By booking.
Remaining payment of 70%: Payable on arrival in cash (€).
COVID-19:
Change your dates for free if restrictions mean you can't travel. If regional or international restrictions mean you can't travel to your destination, we'll move your booking to an alternative date with no additional fees
If you are due to be travelling to an Adria Villas vacation rental or are currently deciding whether to book, then please relax as you are in good hands. If the government imposes restrictions that mean you are unable to travel due to the Coronavirus, then we will change your dates for the same vacation rental with no admin fees applied.

In summary this means that:
- You will not lose your payment, it will be transferred to your replacement booking for the same vacation rental.
- The cost of your rental will remain the same, regardless of future price increases. We are also waiving all admin fees for amending dates for bookings affected by Covid19. Should you wish to book more expensive dates for your replacement booking then you simply pay the difference.
- You can still look forward to your Adria Villas vacation rental experience.
We recommed that you arrange Covid19 specific insurance with one of the insurance companys.
Prices
From
To
Daily price
Weekly price
Min. Stay
02 Jul 2022
19 Aug 2022

€300

€2,100

7 nights
20 Aug 2022
26 Aug 2022

€280

€1,960

7 nights
27 Aug 2022
02 Sep 2022

€200

€1,400

7 nights
03 Sep 2022
09 Sep 2022

€180

€153

€1,260

€1,071

7 nights
10 Sep 2022
30 Sep 2022

€150

€128

€1,050

€896

7 nights
01 Oct 2022
07 Oct 2022

€150

€1,050

7 nights
08 Oct 2022
23 Dec 2022

€120

€840

7 nights
24 Dec 2022
31 Dec 2022

€310

€2,170

7 nights
01 Jan 2023
06 Jan 2023

€300

€2,100

7 nights
07 Jan 2023
05 May 2023

€120

€840

7 nights
06 May 2023
19 May 2023

€150

€1,050

7 nights
20 May 2023
26 May 2023

€180

€1,260

7 nights
27 May 2023
16 Jun 2023

€200

€1,400

7 nights
17 Jun 2023
07 Jul 2023

€280

€1,960

7 nights
08 Jul 2023
18 Aug 2023

€300

€2,100

7 nights
19 Aug 2023
25 Aug 2023

€280

€1,960

7 nights
26 Aug 2023
01 Sep 2023

€200

€1,400

7 nights
02 Sep 2023
08 Sep 2023

€180

€1,260

7 nights
09 Sep 2023
06 Oct 2023

€150

€1,050

7 nights
07 Oct 2023
22 Dec 2023

€120

€840

7 nights
23 Dec 2023
31 Dec 2023

€310

€2,170

7 nights
Reviews
98.33
(2)
Lydia U.
Das Ferienhaus war super schön und modern.
Villa Veroniq with Jacuzzi
01-08-2022
Silvia Giordani
Casa fantastica
Villa Veroniq with Jacuzzi
13-08-2022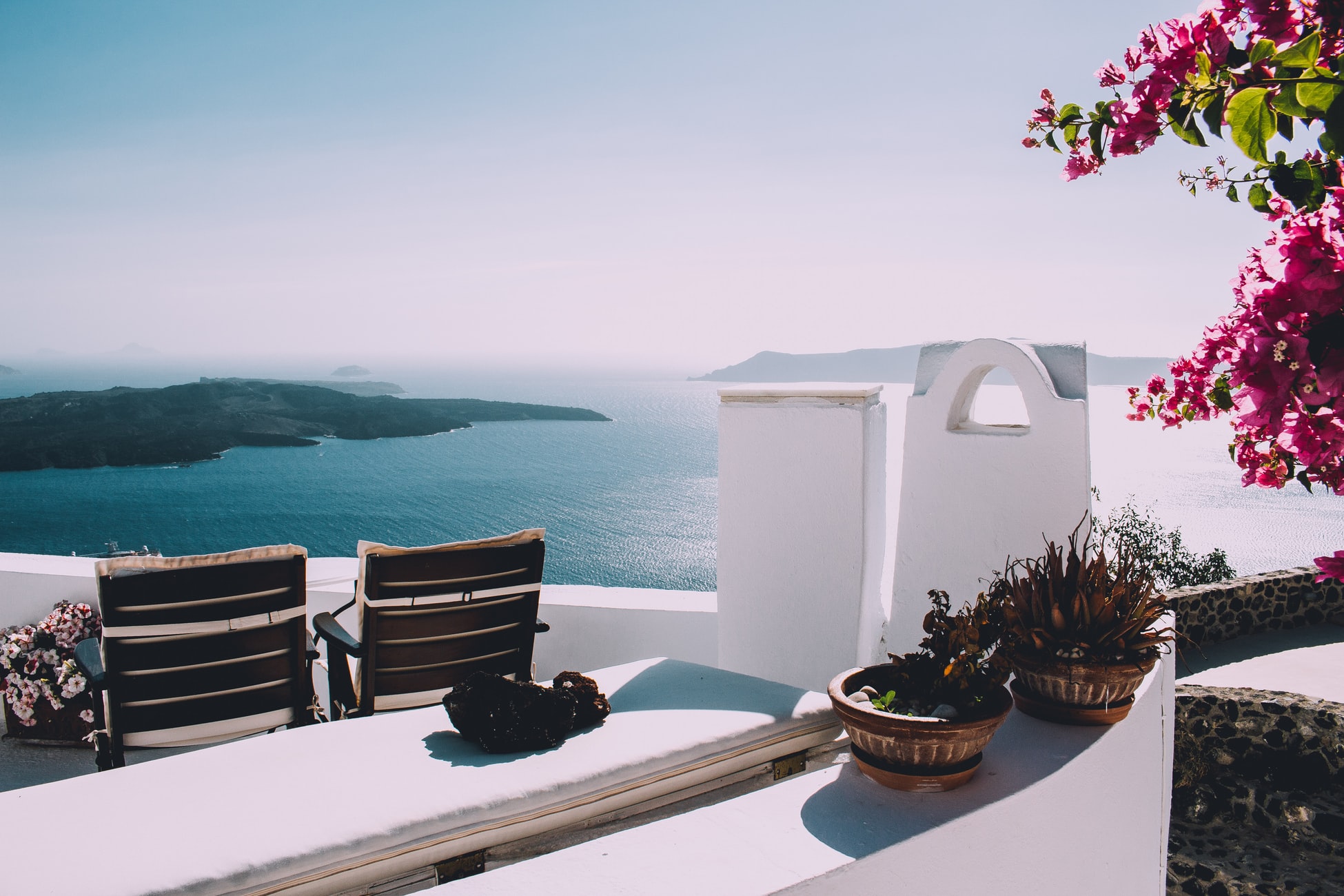 [{"day":"2022-11-28"},{"day":"2022-11-29"},{"day":"2022-11-30"},{"day":"2022-12-01"},{"day":"2022-12-02"},{"day":"2022-12-04"},{"day":"2022-12-05"},{"day":"2022-12-06"},{"day":"2022-12-07"},{"day":"2022-12-08"},{"day":"2022-12-09"},{"day":"2022-12-11"},{"day":"2022-12-12"},{"day":"2022-12-13"},{"day":"2022-12-14"},{"day":"2022-12-15"},{"day":"2022-12-16"},{"day":"2022-12-18"},{"day":"2022-12-19"},{"day":"2022-12-20"},{"day":"2022-12-21"},{"day":"2022-12-22"},{"day":"2022-12-23"},{"day":"2022-12-25"},{"day":"2022-12-26"},{"day":"2022-12-27"},{"day":"2022-12-28"},{"day":"2022-12-29"},{"day":"2022-12-30"},{"day":"2023-01-01"},{"day":"2023-01-02"},{"day":"2023-01-03"},{"day":"2023-01-04"},{"day":"2023-01-05"},{"day":"2023-01-06"},{"day":"2023-01-08"},{"day":"2023-01-09"},{"day":"2023-01-10"},{"day":"2023-01-11"},{"day":"2023-01-12"},{"day":"2023-01-13"},{"day":"2023-01-15"},{"day":"2023-01-16"},{"day":"2023-01-17"},{"day":"2023-01-18"},{"day":"2023-01-19"},{"day":"2023-01-20"},{"day":"2023-01-22"},{"day":"2023-01-23"},{"day":"2023-01-24"},{"day":"2023-01-25"},{"day":"2023-01-26"},{"day":"2023-01-27"},{"day":"2023-01-29"},{"day":"2023-01-30"},{"day":"2023-01-31"},{"day":"2023-02-01"},{"day":"2023-02-02"},{"day":"2023-02-03"},{"day":"2023-02-05"},{"day":"2023-02-06"},{"day":"2023-02-07"},{"day":"2023-02-08"},{"day":"2023-02-09"},{"day":"2023-02-10"},{"day":"2023-02-12"},{"day":"2023-02-13"},{"day":"2023-02-14"},{"day":"2023-02-15"},{"day":"2023-02-16"},{"day":"2023-02-17"},{"day":"2023-02-19"},{"day":"2023-02-20"},{"day":"2023-02-21"},{"day":"2023-02-22"},{"day":"2023-02-23"},{"day":"2023-02-24"},{"day":"2023-02-26"},{"day":"2023-02-27"},{"day":"2023-02-28"},{"day":"2023-03-01"},{"day":"2023-03-02"},{"day":"2023-03-03"},{"day":"2023-03-05"},{"day":"2023-03-06"},{"day":"2023-03-07"},{"day":"2023-03-08"},{"day":"2023-03-09"},{"day":"2023-03-10"},{"day":"2023-03-12"},{"day":"2023-03-13"},{"day":"2023-03-14"},{"day":"2023-03-15"},{"day":"2023-03-16"},{"day":"2023-03-17"},{"day":"2023-03-19"},{"day":"2023-03-20"},{"day":"2023-03-21"},{"day":"2023-03-22"},{"day":"2023-03-23"},{"day":"2023-03-24"},{"day":"2023-03-26"},{"day":"2023-03-27"},{"day":"2023-03-28"},{"day":"2023-03-29"},{"day":"2023-03-30"},{"day":"2023-03-31"},{"day":"2023-04-02"},{"day":"2023-04-03"},{"day":"2023-04-04"},{"day":"2023-04-05"},{"day":"2023-04-06"},{"day":"2023-04-07"},{"day":"2023-04-09"},{"day":"2023-04-10"},{"day":"2023-04-11"},{"day":"2023-04-12"},{"day":"2023-04-13"},{"day":"2023-04-14"},{"day":"2023-04-16"},{"day":"2023-04-17"},{"day":"2023-04-18"},{"day":"2023-04-19"},{"day":"2023-04-20"},{"day":"2023-04-21"},{"day":"2023-04-23"},{"day":"2023-04-24"},{"day":"2023-04-25"},{"day":"2023-04-26"},{"day":"2023-04-27"},{"day":"2023-04-28"},{"day":"2023-04-30"},{"day":"2023-05-01"},{"day":"2023-05-02"},{"day":"2023-05-03"},{"day":"2023-05-04"},{"day":"2023-05-05"},{"day":"2023-05-07"},{"day":"2023-05-08"},{"day":"2023-05-09"},{"day":"2023-05-10"},{"day":"2023-05-11"},{"day":"2023-05-12"},{"day":"2023-05-14"},{"day":"2023-05-15"},{"day":"2023-05-16"},{"day":"2023-05-17"},{"day":"2023-05-18"},{"day":"2023-05-19"},{"day":"2023-05-21"},{"day":"2023-05-22"},{"day":"2023-05-23"},{"day":"2023-05-24"},{"day":"2023-05-25"},{"day":"2023-05-26"},{"day":"2023-05-28"},{"day":"2023-05-29"},{"day":"2023-05-30"},{"day":"2023-05-31"},{"day":"2023-06-01"},{"day":"2023-06-02"},{"day":"2023-06-04"},{"day":"2023-06-05"},{"day":"2023-06-06"},{"day":"2023-06-07"},{"day":"2023-06-08"},{"day":"2023-06-09"},{"day":"2023-06-11"},{"day":"2023-06-12"},{"day":"2023-06-13"},{"day":"2023-06-14"},{"day":"2023-06-15"},{"day":"2023-06-16"},{"day":"2023-06-18"},{"day":"2023-06-19"},{"day":"2023-06-20"},{"day":"2023-06-21"},{"day":"2023-06-22"},{"day":"2023-06-23"},{"day":"2023-06-25"},{"day":"2023-06-26"},{"day":"2023-06-27"},{"day":"2023-06-28"},{"day":"2023-06-29"},{"day":"2023-06-30"},{"day":"2023-07-02"},{"day":"2023-07-03"},{"day":"2023-07-04"},{"day":"2023-07-05"},{"day":"2023-07-06"},{"day":"2023-07-07"},{"day":"2023-07-09"},{"day":"2023-07-10"},{"day":"2023-07-11"},{"day":"2023-07-12"},{"day":"2023-07-13"},{"day":"2023-07-14"},{"day":"2023-07-16"},{"day":"2023-07-17"},{"day":"2023-07-18"},{"day":"2023-07-19"},{"day":"2023-07-20"},{"day":"2023-07-21"},{"day":"2023-07-23"},{"day":"2023-07-24"},{"day":"2023-07-25"},{"day":"2023-07-26"},{"day":"2023-07-27"},{"day":"2023-07-28"},{"day":"2023-07-30"},{"day":"2023-07-31"},{"day":"2023-08-01"},{"day":"2023-08-02"},{"day":"2023-08-03"},{"day":"2023-08-04"},{"day":"2023-08-06"},{"day":"2023-08-07"},{"day":"2023-08-08"},{"day":"2023-08-09"},{"day":"2023-08-10"},{"day":"2023-08-11"},{"day":"2023-08-13"},{"day":"2023-08-14"},{"day":"2023-08-15"},{"day":"2023-08-16"},{"day":"2023-08-17"},{"day":"2023-08-18"},{"day":"2023-08-20"},{"day":"2023-08-21"},{"day":"2023-08-22"},{"day":"2023-08-23"},{"day":"2023-08-24"},{"day":"2023-08-25"},{"day":"2023-08-27"},{"day":"2023-08-28"},{"day":"2023-08-29"},{"day":"2023-08-30"},{"day":"2023-08-31"},{"day":"2023-09-01"},{"day":"2023-09-03"},{"day":"2023-09-04"},{"day":"2023-09-05"},{"day":"2023-09-06"},{"day":"2023-09-07"},{"day":"2023-09-08"},{"day":"2023-09-10"},{"day":"2023-09-11"},{"day":"2023-09-12"},{"day":"2023-09-13"},{"day":"2023-09-14"},{"day":"2023-09-15"},{"day":"2023-09-17"},{"day":"2023-09-18"},{"day":"2023-09-19"},{"day":"2023-09-20"},{"day":"2023-09-21"},{"day":"2023-09-22"},{"day":"2023-09-24"},{"day":"2023-09-25"},{"day":"2023-09-26"},{"day":"2023-09-27"},{"day":"2023-09-28"},{"day":"2023-09-29"},{"day":"2023-10-01"},{"day":"2023-10-02"},{"day":"2023-10-03"},{"day":"2023-10-04"},{"day":"2023-10-05"},{"day":"2023-10-06"},{"day":"2023-10-08"},{"day":"2023-10-09"},{"day":"2023-10-10"},{"day":"2023-10-11"},{"day":"2023-10-12"},{"day":"2023-10-13"},{"day":"2023-10-15"},{"day":"2023-10-16"},{"day":"2023-10-17"},{"day":"2023-10-18"},{"day":"2023-10-19"},{"day":"2023-10-20"},{"day":"2023-10-22"},{"day":"2023-10-23"},{"day":"2023-10-24"},{"day":"2023-10-25"},{"day":"2023-10-26"},{"day":"2023-10-27"},{"day":"2023-10-29"},{"day":"2023-10-30"},{"day":"2023-10-31"},{"day":"2023-11-01"},{"day":"2023-11-02"},{"day":"2023-11-03"},{"day":"2023-11-05"},{"day":"2023-11-06"},{"day":"2023-11-07"},{"day":"2023-11-08"},{"day":"2023-11-09"},{"day":"2023-11-10"},{"day":"2023-11-12"},{"day":"2023-11-13"},{"day":"2023-11-14"},{"day":"2023-11-15"},{"day":"2023-11-16"},{"day":"2023-11-17"},{"day":"2023-11-19"},{"day":"2023-11-20"},{"day":"2023-11-21"},{"day":"2023-11-22"},{"day":"2023-11-23"},{"day":"2023-11-24"},{"day":"2023-11-26"},{"day":"2023-11-27"},{"day":"2023-11-28"},{"day":"2023-11-29"},{"day":"2023-11-30"},{"day":"2023-12-01"},{"day":"2023-12-03"},{"day":"2023-12-04"},{"day":"2023-12-05"},{"day":"2023-12-06"},{"day":"2023-12-07"},{"day":"2023-12-08"},{"day":"2023-12-10"},{"day":"2023-12-11"},{"day":"2023-12-12"},{"day":"2023-12-13"},{"day":"2023-12-14"},{"day":"2023-12-15"},{"day":"2023-12-17"},{"day":"2023-12-18"},{"day":"2023-12-19"},{"day":"2023-12-20"},{"day":"2023-12-21"},{"day":"2023-12-22"},{"day":"2023-12-24"},{"day":"2023-12-25"},{"day":"2023-12-26"},{"day":"2023-12-27"},{"day":"2023-12-28"},{"day":"2023-12-29"},{"day":"2023-12-31"}]
[{"day":"2022-11-28"},{"day":"2022-11-29"},{"day":"2022-11-30"},{"day":"2022-12-01"},{"day":"2022-12-02"},{"day":"2022-12-04"},{"day":"2022-12-05"},{"day":"2022-12-06"},{"day":"2022-12-07"},{"day":"2022-12-08"},{"day":"2022-12-09"},{"day":"2022-12-11"},{"day":"2022-12-12"},{"day":"2022-12-13"},{"day":"2022-12-14"},{"day":"2022-12-15"},{"day":"2022-12-16"},{"day":"2022-12-18"},{"day":"2022-12-19"},{"day":"2022-12-20"},{"day":"2022-12-21"},{"day":"2022-12-22"},{"day":"2022-12-23"},{"day":"2022-12-25"},{"day":"2022-12-26"},{"day":"2022-12-27"},{"day":"2022-12-28"},{"day":"2022-12-29"},{"day":"2022-12-30"},{"day":"2023-01-01"},{"day":"2023-01-02"},{"day":"2023-01-03"},{"day":"2023-01-04"},{"day":"2023-01-05"},{"day":"2023-01-06"},{"day":"2023-01-08"},{"day":"2023-01-09"},{"day":"2023-01-10"},{"day":"2023-01-11"},{"day":"2023-01-12"},{"day":"2023-01-13"},{"day":"2023-01-15"},{"day":"2023-01-16"},{"day":"2023-01-17"},{"day":"2023-01-18"},{"day":"2023-01-19"},{"day":"2023-01-20"},{"day":"2023-01-22"},{"day":"2023-01-23"},{"day":"2023-01-24"},{"day":"2023-01-25"},{"day":"2023-01-26"},{"day":"2023-01-27"},{"day":"2023-01-29"},{"day":"2023-01-30"},{"day":"2023-01-31"},{"day":"2023-02-01"},{"day":"2023-02-02"},{"day":"2023-02-03"},{"day":"2023-02-05"},{"day":"2023-02-06"},{"day":"2023-02-07"},{"day":"2023-02-08"},{"day":"2023-02-09"},{"day":"2023-02-10"},{"day":"2023-02-12"},{"day":"2023-02-13"},{"day":"2023-02-14"},{"day":"2023-02-15"},{"day":"2023-02-16"},{"day":"2023-02-17"},{"day":"2023-02-19"},{"day":"2023-02-20"},{"day":"2023-02-21"},{"day":"2023-02-22"},{"day":"2023-02-23"},{"day":"2023-02-24"},{"day":"2023-02-26"},{"day":"2023-02-27"},{"day":"2023-02-28"},{"day":"2023-03-01"},{"day":"2023-03-02"},{"day":"2023-03-03"},{"day":"2023-03-05"},{"day":"2023-03-06"},{"day":"2023-03-07"},{"day":"2023-03-08"},{"day":"2023-03-09"},{"day":"2023-03-10"},{"day":"2023-03-12"},{"day":"2023-03-13"},{"day":"2023-03-14"},{"day":"2023-03-15"},{"day":"2023-03-16"},{"day":"2023-03-17"},{"day":"2023-03-19"},{"day":"2023-03-20"},{"day":"2023-03-21"},{"day":"2023-03-22"},{"day":"2023-03-23"},{"day":"2023-03-24"},{"day":"2023-03-26"},{"day":"2023-03-27"},{"day":"2023-03-28"},{"day":"2023-03-29"},{"day":"2023-03-30"},{"day":"2023-03-31"},{"day":"2023-04-02"},{"day":"2023-04-03"},{"day":"2023-04-04"},{"day":"2023-04-05"},{"day":"2023-04-06"},{"day":"2023-04-07"},{"day":"2023-04-09"},{"day":"2023-04-10"},{"day":"2023-04-11"},{"day":"2023-04-12"},{"day":"2023-04-13"},{"day":"2023-04-14"},{"day":"2023-04-16"},{"day":"2023-04-17"},{"day":"2023-04-18"},{"day":"2023-04-19"},{"day":"2023-04-20"},{"day":"2023-04-21"},{"day":"2023-04-23"},{"day":"2023-04-24"},{"day":"2023-04-25"},{"day":"2023-04-26"},{"day":"2023-04-27"},{"day":"2023-04-28"},{"day":"2023-04-30"},{"day":"2023-05-01"},{"day":"2023-05-02"},{"day":"2023-05-03"},{"day":"2023-05-04"},{"day":"2023-05-05"},{"day":"2023-05-07"},{"day":"2023-05-08"},{"day":"2023-05-09"},{"day":"2023-05-10"},{"day":"2023-05-11"},{"day":"2023-05-12"},{"day":"2023-05-14"},{"day":"2023-05-15"},{"day":"2023-05-16"},{"day":"2023-05-17"},{"day":"2023-05-18"},{"day":"2023-05-19"},{"day":"2023-05-21"},{"day":"2023-05-22"},{"day":"2023-05-23"},{"day":"2023-05-24"},{"day":"2023-05-25"},{"day":"2023-05-26"},{"day":"2023-05-28"},{"day":"2023-05-29"},{"day":"2023-05-30"},{"day":"2023-05-31"},{"day":"2023-06-01"},{"day":"2023-06-02"},{"day":"2023-06-04"},{"day":"2023-06-05"},{"day":"2023-06-06"},{"day":"2023-06-07"},{"day":"2023-06-08"},{"day":"2023-06-09"},{"day":"2023-06-11"},{"day":"2023-06-12"},{"day":"2023-06-13"},{"day":"2023-06-14"},{"day":"2023-06-15"},{"day":"2023-06-16"},{"day":"2023-06-18"},{"day":"2023-06-19"},{"day":"2023-06-20"},{"day":"2023-06-21"},{"day":"2023-06-22"},{"day":"2023-06-23"},{"day":"2023-06-25"},{"day":"2023-06-26"},{"day":"2023-06-27"},{"day":"2023-06-28"},{"day":"2023-06-29"},{"day":"2023-06-30"},{"day":"2023-07-02"},{"day":"2023-07-03"},{"day":"2023-07-04"},{"day":"2023-07-05"},{"day":"2023-07-06"},{"day":"2023-07-07"},{"day":"2023-07-09"},{"day":"2023-07-10"},{"day":"2023-07-11"},{"day":"2023-07-12"},{"day":"2023-07-13"},{"day":"2023-07-14"},{"day":"2023-07-16"},{"day":"2023-07-17"},{"day":"2023-07-18"},{"day":"2023-07-19"},{"day":"2023-07-20"},{"day":"2023-07-21"},{"day":"2023-07-23"},{"day":"2023-07-24"},{"day":"2023-07-25"},{"day":"2023-07-26"},{"day":"2023-07-27"},{"day":"2023-07-28"},{"day":"2023-07-30"},{"day":"2023-07-31"},{"day":"2023-08-01"},{"day":"2023-08-02"},{"day":"2023-08-03"},{"day":"2023-08-04"},{"day":"2023-08-06"},{"day":"2023-08-07"},{"day":"2023-08-08"},{"day":"2023-08-09"},{"day":"2023-08-10"},{"day":"2023-08-11"},{"day":"2023-08-13"},{"day":"2023-08-14"},{"day":"2023-08-15"},{"day":"2023-08-16"},{"day":"2023-08-17"},{"day":"2023-08-18"},{"day":"2023-08-20"},{"day":"2023-08-21"},{"day":"2023-08-22"},{"day":"2023-08-23"},{"day":"2023-08-24"},{"day":"2023-08-25"},{"day":"2023-08-27"},{"day":"2023-08-28"},{"day":"2023-08-29"},{"day":"2023-08-30"},{"day":"2023-08-31"},{"day":"2023-09-01"},{"day":"2023-09-03"},{"day":"2023-09-04"},{"day":"2023-09-05"},{"day":"2023-09-06"},{"day":"2023-09-07"},{"day":"2023-09-08"},{"day":"2023-09-10"},{"day":"2023-09-11"},{"day":"2023-09-12"},{"day":"2023-09-13"},{"day":"2023-09-14"},{"day":"2023-09-15"},{"day":"2023-09-17"},{"day":"2023-09-18"},{"day":"2023-09-19"},{"day":"2023-09-20"},{"day":"2023-09-21"},{"day":"2023-09-22"},{"day":"2023-09-24"},{"day":"2023-09-25"},{"day":"2023-09-26"},{"day":"2023-09-27"},{"day":"2023-09-28"},{"day":"2023-09-29"},{"day":"2023-10-01"},{"day":"2023-10-02"},{"day":"2023-10-03"},{"day":"2023-10-04"},{"day":"2023-10-05"},{"day":"2023-10-06"},{"day":"2023-10-08"},{"day":"2023-10-09"},{"day":"2023-10-10"},{"day":"2023-10-11"},{"day":"2023-10-12"},{"day":"2023-10-13"},{"day":"2023-10-15"},{"day":"2023-10-16"},{"day":"2023-10-17"},{"day":"2023-10-18"},{"day":"2023-10-19"},{"day":"2023-10-20"},{"day":"2023-10-22"},{"day":"2023-10-23"},{"day":"2023-10-24"},{"day":"2023-10-25"},{"day":"2023-10-26"},{"day":"2023-10-27"},{"day":"2023-10-29"},{"day":"2023-10-30"},{"day":"2023-10-31"},{"day":"2023-11-01"},{"day":"2023-11-02"},{"day":"2023-11-03"},{"day":"2023-11-05"},{"day":"2023-11-06"},{"day":"2023-11-07"},{"day":"2023-11-08"},{"day":"2023-11-09"},{"day":"2023-11-10"},{"day":"2023-11-12"},{"day":"2023-11-13"},{"day":"2023-11-14"},{"day":"2023-11-15"},{"day":"2023-11-16"},{"day":"2023-11-17"},{"day":"2023-11-19"},{"day":"2023-11-20"},{"day":"2023-11-21"},{"day":"2023-11-22"},{"day":"2023-11-23"},{"day":"2023-11-24"},{"day":"2023-11-26"},{"day":"2023-11-27"},{"day":"2023-11-28"},{"day":"2023-11-29"},{"day":"2023-11-30"},{"day":"2023-12-01"},{"day":"2023-12-03"},{"day":"2023-12-04"},{"day":"2023-12-05"},{"day":"2023-12-06"},{"day":"2023-12-07"},{"day":"2023-12-08"},{"day":"2023-12-10"},{"day":"2023-12-11"},{"day":"2023-12-12"},{"day":"2023-12-13"},{"day":"2023-12-14"},{"day":"2023-12-15"},{"day":"2023-12-17"},{"day":"2023-12-18"},{"day":"2023-12-19"},{"day":"2023-12-20"},{"day":"2023-12-21"},{"day":"2023-12-22"},{"day":"2023-12-24"},{"day":"2023-12-25"},{"day":"2023-12-26"},{"day":"2023-12-27"},{"day":"2023-12-28"},{"day":"2023-12-29"},{"day":"2023-12-31"}]