Villa Cedar with large swimming pool and summer kitchen
Gostinjac, Croatia
Gallery
Overview
4.92
(6)
8 guests
3 beds
3 bedrooms
Swimming pool
2500 m from sea
Wi-Fi
Villa Cedar is newly renovated villa originating from 1935, spreading over 1200 m2 plot. It is located in quiet village Gostinjac on Island Krk. 8 guests can enjoy peaceful and quiet vacation in this 5 star villa. Feature we would like to expose it's villas spacious surrounding – 36 m
2 big swimming pool, summer kitchen pavilion and sunny sundeck will make sure you will have a holiday to remember.
Villa spreads over two floors. Wide and spacious living area on the ground floor consists of a fully equipped kitchen, dining area for 6 guests and comfortable sofa with smart television with SAT programs and wireless internet. Kitchen is fully equipped with top end appliances such as electric hob, freezer, fridge, stove, coffee machine, water heater, dishwasher, microwave and all necessary kitchen ware. In the guest toilet positioned in the ground floor there is also washing machine available. Entire ground floor is air-conditioned.
In the first floor three spacious bedrooms with own bathrooms are waiting for villa's guests. All three have king size beds (180X200 cm), two of them have own plasma TV's. Two bedrooms have exit to the balcony, where small table and two chairs are available to enjoy morning coffee. In all three bathrooms shower, toilet, sink, fen and towels are available for villas guests. All rooms are air-conditioned.
As you will be spending most of you time on holidays outside, special thought was given also to this part of the property. Right outside the kitchen glass door to the terrace there is a spacious terrace dining table. The most important part of the villa is of course swimming pool – 36 m2 or 9X4 m big it will make sure you will be able to cool in hot summer days. By the swimming pool six deckchairs and two parasols are available. One of the nicest features is also summer kitchen pavilion, where you can prepare meals – gas cooker, stone grill, refrigerator, sink are available for you. In the pavilion also toilet is at disposal. In the specious fanced surrounding of the house playground for children is also available. So that you don't have to worry about your car, 4 fenced parking spots are available for villas guests.
Villa Cedar is located 2500 meters from the sea. Besides swimming in crystal clear Adriatis see, you can also go on hiking tours through landscaped vineyard paths in the area. 15km from the villa you will find beautiful towns of Malinska, Vrbnik and Krk. Be sure to try the famous Vrbnička žlahtina and traditionally prepared dishes of this region.
Policies
Pets allowed
Smoking not allowed
Events allowed upon request
Rental policy
Rental price includes:
Accommodation, air conditioning, bathroom towels, bed linens, cleaning on departure, electricity, garden maintenance, heating, internet access, parking, pool maintenance, registration fee, tourist tax, use of baby bed, use of baby chair, use of grill, use of washing machine, water.
Dog fee is 10 € per night.
Advance payment of 30%: By booking.
Remaining payment of 70%: 21 days before arrival.
COVID-19:
Change your dates for free if restrictions mean you can't travel. If regional or international restrictions mean you can't travel to your destination, we'll move your booking to an alternative date with no additional fees
If you are due to be travelling to an Adria Villas vacation rental or are currently deciding whether to book, then please relax as you are in good hands. If the government imposes restrictions that mean you are unable to travel due to the Coronavirus, then we will change your dates for the same vacation rental with no admin fees applied.

In summary this means that:
- You will not lose your payment, it will be transferred to your replacement booking for the same vacation rental.
- The cost of your rental will remain the same, regardless of future price increases. We are also waiving all admin fees for amending dates for bookings affected by Covid19. Should you wish to book more expensive dates for your replacement booking then you simply pay the difference.
- You can still look forward to your Adria Villas vacation rental experience.
We recommed that you arrange Covid19 specific insurance with one of the insurance companys.
Prices
| From | To | Daily price | Weekly price | Min. Stay |
| --- | --- | --- | --- | --- |
| 01 Jan 2022 | 07 Jan 2022 | €315 | €2,205 | 7 nights |
| 08 Jan 2022 | 22 Apr 2022 | €120 | €840 | 7 nights |
| 23 Apr 2022 | 27 May 2022 | €155 | €1,085 | 7 nights |
| 28 May 2022 | 28 May 2022 | €180 | €1,260 | 7 nights |
| 29 May 2022 | 03 Jun 2022 | €180 | €1,260 | 6 nights |
| 04 Jun 2022 | 24 Jun 2022 | €230 | €1,610 | 7 nights |
| 25 Jun 2022 | 08 Jul 2022 | €315 | €2,205 | 7 nights |
| 09 Jul 2022 | 19 Aug 2022 | €380 | €2,660 | 7 nights |
| 20 Aug 2022 | 26 Aug 2022 | €315 | €2,205 | 7 nights |
| 27 Aug 2022 | 02 Sep 2022 | €230 | €1,610 | 7 nights |
| 03 Sep 2022 | 09 Sep 2022 | €180 | €1,260 | 7 nights |
| 10 Sep 2022 | 23 Sep 2022 | €155 | €1,085 | 7 nights |
| 24 Sep 2022 | 23 Dec 2022 | €120 | €840 | 7 nights |
| 24 Dec 2022 | 31 Dec 2022 | €315 | €2,205 | 7 nights |
Reviews
4.92
(6)
Michael S.
Die Villa Cedar auf Krk ist ein sehr gepflegtes und gut ausgestattetes Ferienhaus das von sehr netten Eigentümern vermietet wird. Wir wurden sehr herzlich empfangen und es hat uns in den 2 Wochen an nichts gefehlt. Die drei Doppelzimmer mit jeweils einem eigenen Bad waren sehr sauber und alle hatten eine sehr leise Klimaanlage. Im Erdgeschoss gibt es eine Küche, einen großen Esszimmertisch und eine große Couch vor dem Fernseher. Dazu eine Toilette und eine Waschmaschine. Vor dem Wohnbereich ist eine große überdachte Terrasse auf der wir alle Mahlzeiten eingenommen haben. Der Pool und der Gartenbereich ist sehr gepflegt und auch die Außenküche mit Gasherd und Grill sehr geräumig. Es gibt eine Solardusche und ein weiteres WC. Das Haus liegt leider etwas weit weg vom Meer.
Villa Cedar with large swimming pool and summer kitchen
13-07-2020
Wolfgang S.
Also, diese Unterkunft lässt keine Wünsche offen. Die Beschreibung auf der Homepage von Adria Villas stimmt zu 100% mit dem Erlebten überein. Wir haben in der Tat einen unvergesslichen Urlaub auf KRK verbrachtlaub verbringen. Hier wurde an alles gedacht, top ausgestattete Küche und Aussenküche/Sommerpavillion, sehr schöne Zimmer (3) mit je eigener begehbarer Dusche. Sehr schöner grosser Pool mit sonniger Sonnenterrasse. Und on Top noch supernette, hilfsbereite Vermieter (Vesna&Anton), mit perfekten kulinarischen Tipps und einem Wahnsinns Feigenschnaps (danke Anton !!) . Wir haben uns wirklich rundum spitzenmäßig wohlgefühlt. Entfernung nach KRK Stadt ca. 20 Minuten, zu den diversen Stränden zwischen 15 und 35 (Baska) Minuten.
Villa Cedar with large swimming pool and summer kitchen
10-09-2020
Luisella G.
Nous avons passé une magnifique semaine en famille avec des amis (7 personnes et un petit chien) les photos représentent à 100% la réalité, une hygiène irréprochable, tout est neuf, la piscine un rêve. Les propriétaires sont très gentils, toujours à l'écoute et disponibles, merci à eux de nous avoir permis de passer ce beau séjour.
Villa Cedar with large swimming pool and summer kitchen
15-08-2020
Alan G.
Fantastic hospitality in a wonderful house, it was an absolute pleasure to stay here.
Villa Cedar with large swimming pool and summer kitchen
08-08-2020
Barbara R.
Die Gastgeber sind sehr freundlich. Haus und Pool in sehr guten und gepflegten Zustand. Pool sehr groß. Einziger Wermutstropfen ist, dass Geschäft, Lokale nur mit dem Auto erreichbar sind. Wir würden jederzeit wieder hinfahren.
Villa Cedar with large swimming pool and summer kitchen
29-07-2021
Manuela F.
Top Haus, top Vermieter
Villa Cedar with large swimming pool and summer kitchen
04-08-2021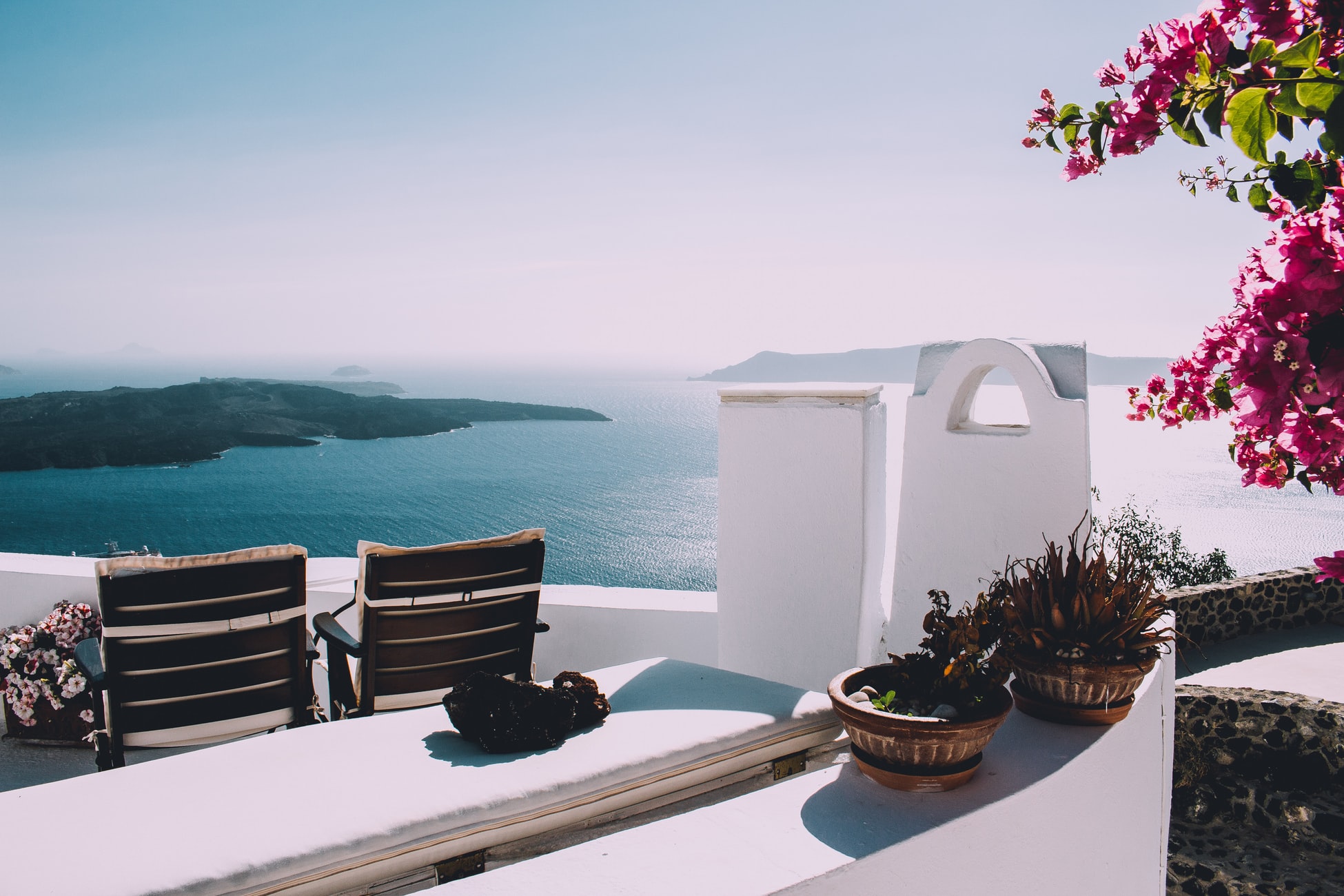 [{"day":"2022-05-25"},{"day":"2022-05-26"},{"day":"2022-05-27"},{"day":"2022-06-05"},{"day":"2022-06-06"},{"day":"2022-06-07"},{"day":"2022-06-08"},{"day":"2022-06-09"},{"day":"2022-06-10"},{"day":"2022-06-12"},{"day":"2022-06-13"},{"day":"2022-06-14"},{"day":"2022-06-15"},{"day":"2022-06-16"},{"day":"2022-06-17"},{"day":"2022-06-19"},{"day":"2022-06-20"},{"day":"2022-06-21"},{"day":"2022-06-22"},{"day":"2022-06-23"},{"day":"2022-06-24"},{"day":"2022-06-26"},{"day":"2022-06-27"},{"day":"2022-06-28"},{"day":"2022-06-29"},{"day":"2022-06-30"},{"day":"2022-07-01"},{"day":"2022-07-03"},{"day":"2022-07-04"},{"day":"2022-07-05"},{"day":"2022-07-06"},{"day":"2022-07-07"},{"day":"2022-07-08"},{"day":"2022-07-10"},{"day":"2022-07-11"},{"day":"2022-07-12"},{"day":"2022-07-13"},{"day":"2022-07-14"},{"day":"2022-07-15"},{"day":"2022-07-17"},{"day":"2022-07-18"},{"day":"2022-07-19"},{"day":"2022-07-20"},{"day":"2022-07-21"},{"day":"2022-07-22"},{"day":"2022-07-24"},{"day":"2022-07-25"},{"day":"2022-07-26"},{"day":"2022-07-27"},{"day":"2022-07-28"},{"day":"2022-07-29"},{"day":"2022-07-31"},{"day":"2022-08-01"},{"day":"2022-08-02"},{"day":"2022-08-03"},{"day":"2022-08-04"},{"day":"2022-08-05"},{"day":"2022-08-07"},{"day":"2022-08-08"},{"day":"2022-08-09"},{"day":"2022-08-10"},{"day":"2022-08-11"},{"day":"2022-08-12"},{"day":"2022-08-14"},{"day":"2022-08-15"},{"day":"2022-08-16"},{"day":"2022-08-17"},{"day":"2022-08-18"},{"day":"2022-08-19"},{"day":"2022-08-21"},{"day":"2022-08-22"},{"day":"2022-08-23"},{"day":"2022-08-24"},{"day":"2022-08-25"},{"day":"2022-08-26"},{"day":"2022-08-28"},{"day":"2022-08-29"},{"day":"2022-08-30"},{"day":"2022-08-31"},{"day":"2022-09-01"},{"day":"2022-09-02"},{"day":"2022-09-04"},{"day":"2022-09-05"},{"day":"2022-09-06"},{"day":"2022-09-07"},{"day":"2022-09-08"},{"day":"2022-09-09"},{"day":"2022-09-11"},{"day":"2022-09-12"},{"day":"2022-09-13"},{"day":"2022-09-14"},{"day":"2022-09-15"},{"day":"2022-09-16"}]
[{"day":"2022-05-25"},{"day":"2022-05-26"},{"day":"2022-05-27"},{"day":"2022-06-05"},{"day":"2022-06-06"},{"day":"2022-06-07"},{"day":"2022-06-08"},{"day":"2022-06-09"},{"day":"2022-06-10"},{"day":"2022-06-12"},{"day":"2022-06-13"},{"day":"2022-06-14"},{"day":"2022-06-15"},{"day":"2022-06-16"},{"day":"2022-06-17"},{"day":"2022-06-19"},{"day":"2022-06-20"},{"day":"2022-06-21"},{"day":"2022-06-22"},{"day":"2022-06-23"},{"day":"2022-06-24"},{"day":"2022-06-26"},{"day":"2022-06-27"},{"day":"2022-06-28"},{"day":"2022-06-29"},{"day":"2022-06-30"},{"day":"2022-07-01"},{"day":"2022-07-03"},{"day":"2022-07-04"},{"day":"2022-07-05"},{"day":"2022-07-06"},{"day":"2022-07-07"},{"day":"2022-07-08"},{"day":"2022-07-10"},{"day":"2022-07-11"},{"day":"2022-07-12"},{"day":"2022-07-13"},{"day":"2022-07-14"},{"day":"2022-07-15"},{"day":"2022-07-17"},{"day":"2022-07-18"},{"day":"2022-07-19"},{"day":"2022-07-20"},{"day":"2022-07-21"},{"day":"2022-07-22"},{"day":"2022-07-24"},{"day":"2022-07-25"},{"day":"2022-07-26"},{"day":"2022-07-27"},{"day":"2022-07-28"},{"day":"2022-07-29"},{"day":"2022-07-31"},{"day":"2022-08-01"},{"day":"2022-08-02"},{"day":"2022-08-03"},{"day":"2022-08-04"},{"day":"2022-08-05"},{"day":"2022-08-07"},{"day":"2022-08-08"},{"day":"2022-08-09"},{"day":"2022-08-10"},{"day":"2022-08-11"},{"day":"2022-08-12"},{"day":"2022-08-14"},{"day":"2022-08-15"},{"day":"2022-08-16"},{"day":"2022-08-17"},{"day":"2022-08-18"},{"day":"2022-08-19"},{"day":"2022-08-21"},{"day":"2022-08-22"},{"day":"2022-08-23"},{"day":"2022-08-24"},{"day":"2022-08-25"},{"day":"2022-08-26"},{"day":"2022-08-28"},{"day":"2022-08-29"},{"day":"2022-08-30"},{"day":"2022-08-31"},{"day":"2022-09-01"},{"day":"2022-09-02"},{"day":"2022-09-04"},{"day":"2022-09-05"},{"day":"2022-09-06"},{"day":"2022-09-07"},{"day":"2022-09-08"},{"day":"2022-09-09"},{"day":"2022-09-11"},{"day":"2022-09-12"},{"day":"2022-09-13"},{"day":"2022-09-14"},{"day":"2022-09-15"},{"day":"2022-09-16"}]