Villa Larra with heated pool & Jacuzzi
Gostinjac, Croatia
Gallery
Overview
4.94
(12)
8 guests
3 beds
3 bedrooms
Swimming pool
2500 m from sea
Wi-Fi
Villa Larra is a completely new 5* villa with a heated pool and Jacuzzi, located in the small and relaxed village Gostinjac on Island Krk. It is a ground floor holiday house and it can accommodate up to 8 people. Traditionally Mediterranean designed Villa Larra offers comfortable and modern inter
ior and spacious and cosy surrounding where you will feel like home. If you like to travel in the spring or late in the fall, this villa is a perfect choice for you, as it has a heated pool and Jacuzzi, floor heating system and a fireplace.
On a completely closed terrace you will be able to enjoy the tranquillity of the area, cool in the pool, enjoy in the jacuzzi or simply soak the sun on one of the sun loungers next to the pool. Alfresco dining is also enabled thanks to the covered outdoor dining area and a large grill. By the pool, 6 sun chairs and 2 parasols are prepared for you to soak up the sun or relax in the shade.
Villa Larra spreads on the ground floor. Wide and spacious living area on the ground floor consists of a fully equipped kitchen, dining room and living area. Kitchen is fully equipped with top end appliances such as an induction cooker, cooking hood, freezer, fridge, ice maker, toaster, microwave, stove, coffee machine, water heater, dishwasher and all necessary kitchen ware. In the living area, a comfortable dining area for 6 people is waiting for you to enjoy your meals. In the living area a large sofa is waiting for you to relax in front of a 75'' flat screen TV. Sofa can also be prepared as comfortable extra bed for additional 2 guests.
Three bedrooms are at guests disposal. Rooms are spacious, with a lot of sunlight. All bedrooms have double bed and all have wardrobe. Two of them have desk, safe and a 42'' flat screen TV. Each bedroom has a private bathroom with a walk-in shower, toilet, sink and a hairdryer. All bedrooms and bathrooms in the house are prepared with bed linens and towels.
At the guests disposal is also a guest toilet and a utility with washing machine, drying machine, vacuum cleaner, iron and ironing board.
Villa Larra spreads over 650 m2 of enclosed property. Villa Larra is a completely air conditioned. Windows can be fully closed with blinds and all have mosqito nets. Special features of the surrounding of the house are beautiful ambient lights that illuminates every corner of the property. Wi-Fi connection is available everywhere on the premises. The private parking lot has spots for 3 cars.
Villa Larra is located 2500 meters from the sea. Besides swimming in crystal clear Adriatis see, you can also go on hiking tours through landscaped vineyard paths in the area. In a 15km radious from the villa you will find beautiful towns of Malinska, Vrbnik and Krk. Be sure to try the famous Vrbnička žlahtina and traditionally prepared dishes of this region.
Policies
Pets not allowed
Smoking not allowed
Events allowed upon request
Rental policy
Rental price includes:
Accommodation, air conditioning, bathroom towels, bed linens, cleaning on departure, electricity, garden maintenance, heating, internet access, parking, pool maintenance, Jacuzzi maintenance, registration fee, tourist tax, use of baby bed, use of baby chair, use of grill, use of washing machine, water.
Advance payment of 30%: By booking.
Remaining payment of 70%: Payable on arrival in cash (€).
Prices
| From | To | Daily price | Weekly price | Min. Stay |
| --- | --- | --- | --- | --- |
| 07 Jan 2023 | 05 May 2023 | €160 | €1,120 | 7 nights |
| 06 May 2023 | 26 May 2023 | €190 | €1,330 | 7 nights |
| 27 May 2023 | 16 Jun 2023 | €250 | €1,750 | 7 nights |
| 17 Jun 2023 | 07 Jul 2023 | €330 | €2,310 | 7 nights |
| 08 Jul 2023 | 18 Aug 2023 | €440 | €3,080 | 7 nights |
| 19 Aug 2023 | 25 Aug 2023 | €350 | €2,450 | 7 nights |
| 26 Aug 2023 | 08 Sep 2023 | €250 | €1,750 | 7 nights |
| 09 Sep 2023 | 15 Sep 2023 | €220 | €1,540 | 7 nights |
| 16 Sep 2023 | 29 Sep 2023 | €200 | €1,400 | 7 nights |
| 30 Sep 2023 | 31 Dec 2023 | €160 | €1,120 | 7 nights |
Reviews
4.94
(12)
Lucia Siebenstichová
I would 100% recommend this accommodation and I hope I will be able to come back soon. It was super clean, modern and there was everything one needs, and I truly mean it, from washing gels, softeners to the well equiped kitchen and grill area. Also the pool and jacuzzi accompanied with seating in front of the house with easily adjustible settings so you can be either in shadow or havingall the sun you need! Additionally the hosts were extremly nice and helpful. Of course the location is a bit further from the sea, however, on Krk everything is within a few minutes of a car ride and there are plenty of beaches and locations to see!
Villa Larra with heated pool & Jacuzzi
09-07-2022
Jasmin Darakhshan
Die Unterkunft ist wunderschön, sehr sauber und hochmodern ausgestattet! Die Ausstattung ist brandneu und so gut wie unbenutzt (die Finca wurde erst seit kurzem neu eröffnet). Wir wurden herzlich empfangen und eingewiesen. Der Gastgeber steht für Fragen immer zur Seite und ist sehr hilfsbereit. Alle Fotos entsprechen genau dem, was man vor Ort vorfindet. Die Unterkunft ist etwas abgelegen, aber dennoch sehr gut mit dem PKW zu erreichen. Die Strände und einige kleine Städte sind in wenigen Minuten (maximal 30 Minuten) mit dem Pkw erreichbar. Wir haben uns sehr wohl gefühlt und würden diese Unterkunft zu 100 % weiterempfehlen! :-)
Villa Larra with heated pool & Jacuzzi
30-07-2022
Aldag Söhnke
Ein super Haus mit top Ausstattung! Besonders Pool und Outdoorküche haben Spaß gemacht. Und der Gastgeber war sehr freundlich und hilfsbereit. Ein wunderbarer Urlaub!
Villa Larra with heated pool & Jacuzzi
27-08-2022
Regina P.
Sehr schönes Haus mit super Ausstattung. Alles bestens Sehr nette Gastgeber. Es ist abgelegen aber mit dem Auto kann man alles leicht erreichen, die Insel ist ja nicht groß
Villa Larra with heated pool & Jacuzzi
06-09-2022
Lando Giloj
Gregor war extrem nett und hilfreich! Der Check in war super und uns wurde kurz das moderne Haus mit allen seinen Funktionen gezeigt! Das Haus und die tolle Outdoor Küche ist mit modernen und nagelneuen Möbeln und Küchenutensilien ausgestattet, es fehlt an nichts! Wir kommen gerne wieder!
Villa Larra with heated pool & Jacuzzi
18-09-2022
Amelie Lechner
We had a wonderful holiday at Villa Larra. The accommodation is very modern and new. Everything is very clean. Since we were there in the fall, we particularly liked the jacuzzi. It is very warm and comfortable. The large kitchen was also great for us. Many thanks for everything!
Villa Larra with heated pool & Jacuzzi
02-10-2022
Marek Przybyszewski
Domek wspaniały, czystość i wyposażenie na najwyższym poziomie, nie było się do czego przyczepić. Wypoczynek w tak cudownym miejscu to Raj dla oczu i ciała, byliśmy w czwórkę, zajmowaliśmy dwie sypialnie z oddzielnymi łazienkami, za dnia wycieczki na rowerach po pięknych okolicach, a po całym dniu relaks w basenie i jacuzzi na zamkniętej posesji - rewelacja!!! Miejsce godne polecenia jeśli ktoś chce naprawdę wypocząć w ciszy i z dala od tłumów, widoki przepiękne i najbliższa plaża piaszczysta:-) W oknach moskitiery, żadne nieproszone "robactwo" się nie dostanie, a zaprzyjaźniony kotek ("czarna puma") po dwóch dniach pobytu już nas nie opuszczał. Kontakt z panem Grzegorzem (opiekunem) - SUPER! Wyjazd, pobyt i odpoczynek w tak cudownym miejscu oceniamy na 11/10. Myślę że na pewno tam jeszcze wrócimy w przyszłym sezonie!
Villa Larra with heated pool & Jacuzzi
03-10-2022
Michael U.
Es war alles sehr sauber und noch wie neu. Die Ausstattung war sehr gut und es hat uns an nichts gefehlt.
Villa Larra with heated pool & Jacuzzi
19-10-2022
Axel Glück
Wir können die Unterkunft einfach nur empfehlen. Jeder Stern ist dort wirklich verdient. An der Einrichtung fehlt es an nichts, es ist 100% sauber und das Haus absolut perfekt für einen Urlaub auf Krk. Die Lage des Hauses ist am Ende einer Sackgasse, somit ist man ungestört und kann auch das Haus und den Pool genießen. Man kann direkt vom Haus aus auch Wanderungen starten. Unsere Gastgeber haben uns sehr herzlich empfangen und wir konnten sie jederzeit kontaktieren, falls es an was gefehlt hätte. Hat es aber nicht!!!
Villa Larra with heated pool & Jacuzzi
23-10-2022
Aysel Eroglu
Very friendly, new and clean. We will come again, definitely 👍🏼
Villa Larra with heated pool & Jacuzzi
30-10-2022
Luc Spahr
Schöner Ruhiger aufentahlt Whirpool war natürlich das tüpfchen auf dem i
Villa Larra with heated pool & Jacuzzi
15-04-2023
Andreas
Es war alles perfekt und genau so wie beschrieben, die Gastgeber waren sehr symphatisch.
Villa Larra with heated pool & Jacuzzi
24-04-2023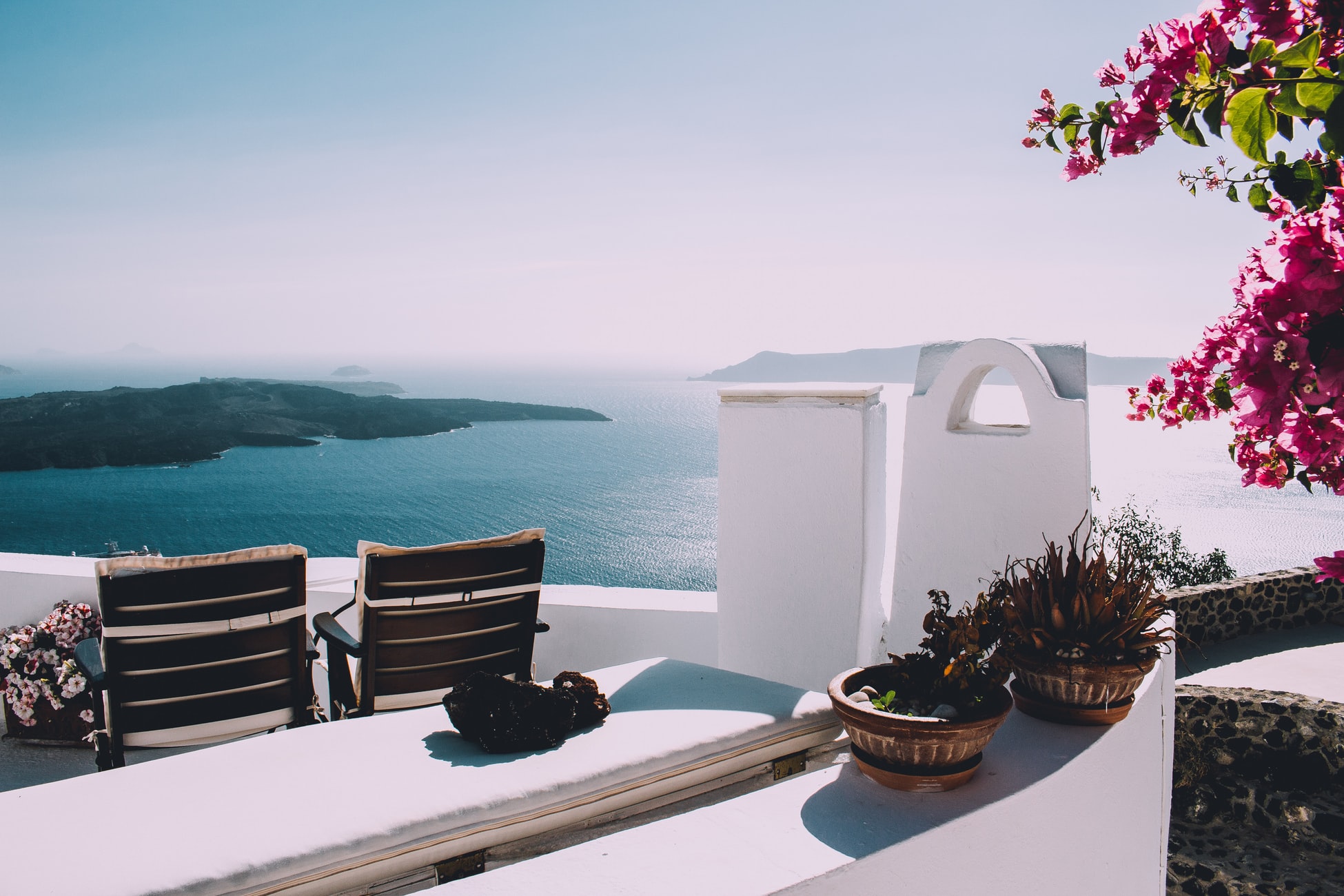 [{"day":"2023-05-28"},{"day":"2023-05-29"},{"day":"2023-05-30"},{"day":"2023-05-31"},{"day":"2023-06-01"},{"day":"2023-06-02"},{"day":"2023-06-04"},{"day":"2023-06-05"},{"day":"2023-06-06"},{"day":"2023-06-07"},{"day":"2023-06-08"},{"day":"2023-06-09"},{"day":"2023-06-11"},{"day":"2023-06-12"},{"day":"2023-06-13"},{"day":"2023-06-14"},{"day":"2023-06-15"},{"day":"2023-06-16"},{"day":"2023-06-18"},{"day":"2023-06-19"},{"day":"2023-06-20"},{"day":"2023-06-21"},{"day":"2023-06-22"},{"day":"2023-06-23"},{"day":"2023-06-25"},{"day":"2023-06-26"},{"day":"2023-06-27"},{"day":"2023-06-28"},{"day":"2023-06-29"},{"day":"2023-06-30"},{"day":"2023-07-02"},{"day":"2023-07-03"},{"day":"2023-07-04"},{"day":"2023-07-05"},{"day":"2023-07-06"},{"day":"2023-07-07"},{"day":"2023-07-09"},{"day":"2023-07-10"},{"day":"2023-07-11"},{"day":"2023-07-12"},{"day":"2023-07-13"},{"day":"2023-07-14"},{"day":"2023-07-16"},{"day":"2023-07-17"},{"day":"2023-07-18"},{"day":"2023-07-19"},{"day":"2023-07-20"},{"day":"2023-07-21"},{"day":"2023-07-23"},{"day":"2023-07-24"},{"day":"2023-07-25"},{"day":"2023-07-26"},{"day":"2023-07-27"},{"day":"2023-07-28"},{"day":"2023-07-30"},{"day":"2023-07-31"},{"day":"2023-08-01"},{"day":"2023-08-02"},{"day":"2023-08-03"},{"day":"2023-08-04"},{"day":"2023-08-06"},{"day":"2023-08-07"},{"day":"2023-08-08"},{"day":"2023-08-09"},{"day":"2023-08-10"},{"day":"2023-08-11"},{"day":"2023-08-13"},{"day":"2023-08-14"},{"day":"2023-08-15"},{"day":"2023-08-16"},{"day":"2023-08-17"},{"day":"2023-08-18"},{"day":"2023-08-20"},{"day":"2023-08-21"},{"day":"2023-08-22"},{"day":"2023-08-23"},{"day":"2023-08-24"},{"day":"2023-08-25"},{"day":"2023-08-27"},{"day":"2023-08-28"},{"day":"2023-08-29"},{"day":"2023-08-30"},{"day":"2023-08-31"},{"day":"2023-09-01"},{"day":"2023-09-03"},{"day":"2023-09-04"},{"day":"2023-09-05"},{"day":"2023-09-06"},{"day":"2023-09-07"},{"day":"2023-09-08"},{"day":"2023-09-10"},{"day":"2023-09-11"},{"day":"2023-09-12"},{"day":"2023-09-13"},{"day":"2023-09-14"},{"day":"2023-09-15"},{"day":"2023-09-17"},{"day":"2023-09-18"},{"day":"2023-09-19"},{"day":"2023-09-20"},{"day":"2023-09-21"},{"day":"2023-09-22"},{"day":"2023-09-24"},{"day":"2023-09-25"},{"day":"2023-09-26"},{"day":"2023-09-27"},{"day":"2023-09-28"},{"day":"2023-09-29"},{"day":"2023-10-01"},{"day":"2023-10-02"},{"day":"2023-10-03"},{"day":"2023-10-04"},{"day":"2023-10-05"},{"day":"2023-10-06"},{"day":"2023-10-08"},{"day":"2023-10-09"},{"day":"2023-10-10"},{"day":"2023-10-11"},{"day":"2023-10-12"},{"day":"2023-10-13"},{"day":"2023-10-15"},{"day":"2023-10-16"},{"day":"2023-10-17"},{"day":"2023-10-18"},{"day":"2023-10-19"},{"day":"2023-10-20"},{"day":"2023-10-22"},{"day":"2023-10-23"},{"day":"2023-10-24"},{"day":"2023-10-25"},{"day":"2023-10-26"},{"day":"2023-10-27"},{"day":"2023-10-29"},{"day":"2023-10-30"},{"day":"2023-10-31"},{"day":"2023-11-01"},{"day":"2023-11-02"},{"day":"2023-11-03"},{"day":"2023-11-05"},{"day":"2023-11-06"},{"day":"2023-11-07"},{"day":"2023-11-08"},{"day":"2023-11-09"},{"day":"2023-11-10"},{"day":"2023-11-12"},{"day":"2023-11-13"},{"day":"2023-11-14"},{"day":"2023-11-15"},{"day":"2023-11-16"},{"day":"2023-11-17"},{"day":"2023-11-19"},{"day":"2023-11-20"},{"day":"2023-11-21"},{"day":"2023-11-22"},{"day":"2023-11-23"},{"day":"2023-11-24"},{"day":"2023-11-26"},{"day":"2023-11-27"},{"day":"2023-11-28"},{"day":"2023-11-29"},{"day":"2023-11-30"},{"day":"2023-12-01"},{"day":"2023-12-03"},{"day":"2023-12-04"},{"day":"2023-12-05"},{"day":"2023-12-06"},{"day":"2023-12-07"},{"day":"2023-12-08"},{"day":"2023-12-10"},{"day":"2023-12-11"},{"day":"2023-12-12"},{"day":"2023-12-13"},{"day":"2023-12-14"},{"day":"2023-12-15"},{"day":"2023-12-17"},{"day":"2023-12-18"},{"day":"2023-12-19"},{"day":"2023-12-20"},{"day":"2023-12-21"},{"day":"2023-12-22"},{"day":"2023-12-24"},{"day":"2023-12-25"},{"day":"2023-12-26"},{"day":"2023-12-27"},{"day":"2023-12-28"},{"day":"2023-12-29"},{"day":"2023-12-31"}]
[{"day":"2023-05-28"},{"day":"2023-05-29"},{"day":"2023-05-30"},{"day":"2023-05-31"},{"day":"2023-06-01"},{"day":"2023-06-02"},{"day":"2023-06-04"},{"day":"2023-06-05"},{"day":"2023-06-06"},{"day":"2023-06-07"},{"day":"2023-06-08"},{"day":"2023-06-09"},{"day":"2023-06-11"},{"day":"2023-06-12"},{"day":"2023-06-13"},{"day":"2023-06-14"},{"day":"2023-06-15"},{"day":"2023-06-16"},{"day":"2023-06-18"},{"day":"2023-06-19"},{"day":"2023-06-20"},{"day":"2023-06-21"},{"day":"2023-06-22"},{"day":"2023-06-23"},{"day":"2023-06-25"},{"day":"2023-06-26"},{"day":"2023-06-27"},{"day":"2023-06-28"},{"day":"2023-06-29"},{"day":"2023-06-30"},{"day":"2023-07-02"},{"day":"2023-07-03"},{"day":"2023-07-04"},{"day":"2023-07-05"},{"day":"2023-07-06"},{"day":"2023-07-07"},{"day":"2023-07-09"},{"day":"2023-07-10"},{"day":"2023-07-11"},{"day":"2023-07-12"},{"day":"2023-07-13"},{"day":"2023-07-14"},{"day":"2023-07-16"},{"day":"2023-07-17"},{"day":"2023-07-18"},{"day":"2023-07-19"},{"day":"2023-07-20"},{"day":"2023-07-21"},{"day":"2023-07-23"},{"day":"2023-07-24"},{"day":"2023-07-25"},{"day":"2023-07-26"},{"day":"2023-07-27"},{"day":"2023-07-28"},{"day":"2023-07-30"},{"day":"2023-07-31"},{"day":"2023-08-01"},{"day":"2023-08-02"},{"day":"2023-08-03"},{"day":"2023-08-04"},{"day":"2023-08-06"},{"day":"2023-08-07"},{"day":"2023-08-08"},{"day":"2023-08-09"},{"day":"2023-08-10"},{"day":"2023-08-11"},{"day":"2023-08-13"},{"day":"2023-08-14"},{"day":"2023-08-15"},{"day":"2023-08-16"},{"day":"2023-08-17"},{"day":"2023-08-18"},{"day":"2023-08-20"},{"day":"2023-08-21"},{"day":"2023-08-22"},{"day":"2023-08-23"},{"day":"2023-08-24"},{"day":"2023-08-25"},{"day":"2023-08-27"},{"day":"2023-08-28"},{"day":"2023-08-29"},{"day":"2023-08-30"},{"day":"2023-08-31"},{"day":"2023-09-01"},{"day":"2023-09-03"},{"day":"2023-09-04"},{"day":"2023-09-05"},{"day":"2023-09-06"},{"day":"2023-09-07"},{"day":"2023-09-08"},{"day":"2023-09-10"},{"day":"2023-09-11"},{"day":"2023-09-12"},{"day":"2023-09-13"},{"day":"2023-09-14"},{"day":"2023-09-15"},{"day":"2023-09-17"},{"day":"2023-09-18"},{"day":"2023-09-19"},{"day":"2023-09-20"},{"day":"2023-09-21"},{"day":"2023-09-22"},{"day":"2023-09-24"},{"day":"2023-09-25"},{"day":"2023-09-26"},{"day":"2023-09-27"},{"day":"2023-09-28"},{"day":"2023-09-29"},{"day":"2023-10-01"},{"day":"2023-10-02"},{"day":"2023-10-03"},{"day":"2023-10-04"},{"day":"2023-10-05"},{"day":"2023-10-06"},{"day":"2023-10-08"},{"day":"2023-10-09"},{"day":"2023-10-10"},{"day":"2023-10-11"},{"day":"2023-10-12"},{"day":"2023-10-13"},{"day":"2023-10-15"},{"day":"2023-10-16"},{"day":"2023-10-17"},{"day":"2023-10-18"},{"day":"2023-10-19"},{"day":"2023-10-20"},{"day":"2023-10-22"},{"day":"2023-10-23"},{"day":"2023-10-24"},{"day":"2023-10-25"},{"day":"2023-10-26"},{"day":"2023-10-27"},{"day":"2023-10-29"},{"day":"2023-10-30"},{"day":"2023-10-31"},{"day":"2023-11-01"},{"day":"2023-11-02"},{"day":"2023-11-03"},{"day":"2023-11-05"},{"day":"2023-11-06"},{"day":"2023-11-07"},{"day":"2023-11-08"},{"day":"2023-11-09"},{"day":"2023-11-10"},{"day":"2023-11-12"},{"day":"2023-11-13"},{"day":"2023-11-14"},{"day":"2023-11-15"},{"day":"2023-11-16"},{"day":"2023-11-17"},{"day":"2023-11-19"},{"day":"2023-11-20"},{"day":"2023-11-21"},{"day":"2023-11-22"},{"day":"2023-11-23"},{"day":"2023-11-24"},{"day":"2023-11-26"},{"day":"2023-11-27"},{"day":"2023-11-28"},{"day":"2023-11-29"},{"day":"2023-11-30"},{"day":"2023-12-01"},{"day":"2023-12-03"},{"day":"2023-12-04"},{"day":"2023-12-05"},{"day":"2023-12-06"},{"day":"2023-12-07"},{"day":"2023-12-08"},{"day":"2023-12-10"},{"day":"2023-12-11"},{"day":"2023-12-12"},{"day":"2023-12-13"},{"day":"2023-12-14"},{"day":"2023-12-15"},{"day":"2023-12-17"},{"day":"2023-12-18"},{"day":"2023-12-19"},{"day":"2023-12-20"},{"day":"2023-12-21"},{"day":"2023-12-22"},{"day":"2023-12-24"},{"day":"2023-12-25"},{"day":"2023-12-26"},{"day":"2023-12-27"},{"day":"2023-12-28"},{"day":"2023-12-29"},{"day":"2023-12-31"}]