Villa Primus with heated pool & Jacuzzi
Gostinjac, Croatia
Gallery
Overview
4.97
(3)
12 guests
4 beds
4 bedrooms
Swimming pool
2500 m from sea
Wi-Fi
Villa Primus is a completely new, modern villa with a heated pool and Jacuzzi, located in the small and relaxed village Gostinjac on Island Krk. It is categorised with 5 stars and can accommodate up to 12 people. Villa is comfortably furnished and has high-end appliances. Rooms are spacious, with
a lot of sunlight. If you like to travel in the spring or late in the fall, this villa is a perfect choice for you, as it has a heated pool, Jacuzzi, floor heating and cooling system and a fireplace. Modern architecture of the villa is not just the sign that your privacy is guaranteed but also provides a sense of exclusivity.
On a completely closed terrace you will be able to enjoy the tranquillity of the area, cool in the pool, enjoy in the jacuzzi or simply soak the sun on one of the sun loungers next to the pool. Alfresco dining is also enabled thanks to the covered outdoor dining area and a large grill. By the pool, 8 sun chairs and 2 parasols are prepared for you to soak up the sun or relax in the shade.
Villa Primus spreads on the ground floor. Wide and spacious living area on the ground floor consists of a fully equipped kitchen, dining room and living area. Kitchen is fully equipped with top end appliances such as an induction cooker, cooking hood, freezer, fridge, ice maker, toaster, microwave, stove, coffee machine, water heater, dishwasher and all necessary kitchen ware. In the living area, a comfortable dining area for 12 people is waiting for you to enjoy your meals. In the living area a large sofa is waiting for you to relax in front of a 75'' flat screen TV.
On the ground floor you can also find four bedrooms with king size bed, ensuite bathroom with shower, wardrobe, desk, safe and a 55'' flat screen TV. Each bedroom has a private bathroom with a walk-in shower, toilet, sink and a hairdryer. All bedrooms and bathrooms in the house are prepared with bed linens and towels.
A special feature is the hidden sleeping area with a lower ceiling, located above the kitchen and accessible by a ladder. There are 2 extra beds, each for 2 guests. At the guests disposal is also a guest toilet and a utility with washing machine, drying machine, vacuum cleaner, iron and ironing board.
Villa Primus spreads over 760 m2 of enclosed property. Villa Primus is a completely air conditioned villa with an integrated cooling system. Windows can be fully closed with blinds. And also all windows have mosquito nets. Special features of the surrounding of the house are beautiful ambient lights that illuminates every corner of the property. Wi-Fi connection is available everywhere on the premises. The private parking lot has shaded spots for 3 cars.
Policies
Pets not allowed
Smoking not allowed
Events allowed upon request
Rental policy
Rental price includes:
Accommodation, air conditioning, bathroom towels, bed linens, cleaning on departure, electricity, garden maintenance, heating, internet access, parking, pool maintenance, Jacuzzi maintenance, registration fee, tourist tax, use of baby bed, use of baby chair, use of grill, use of washing machine, water.
Advance payment of 30%: By booking.
Remaining payment of 70%: Payable on arrival in cash (€).
COVID-19:
Change your dates for free if restrictions mean you can't travel. If regional or international restrictions mean you can't travel to your destination, we'll move your booking to an alternative date with no additional fees
If you are due to be travelling to an Adria Villas vacation rental or are currently deciding whether to book, then please relax as you are in good hands. If the government imposes restrictions that mean you are unable to travel due to the Coronavirus, then we will change your dates for the same vacation rental with no admin fees applied.

In summary this means that:
- You will not lose your payment, it will be transferred to your replacement booking for the same vacation rental.
- The cost of your rental will remain the same, regardless of future price increases. We are also waiving all admin fees for amending dates for bookings affected by Covid19. Should you wish to book more expensive dates for your replacement booking then you simply pay the difference.
- You can still look forward to your Adria Villas vacation rental experience.
We recommed that you arrange Covid19 specific insurance with one of the insurance companys.
Prices
From
To
Daily price
Weekly price
Min. Stay
01 Jan 2022
06 May 2022

€200

€1,400

7 nights
07 May 2022
27 May 2022

€300

€240

€2,100

€1,680

7 nights
28 May 2022
03 Jun 2022

€350

€2,450

7 nights
04 Jun 2022
17 Jun 2022

€400

€2,800

7 nights
18 Jun 2022
08 Jul 2022

€550

€412

€3,850

€2,884

7 nights
09 Jul 2022
15 Jul 2022

€650

€488

€4,550

€3,416

7 nights
16 Jul 2022
19 Aug 2022

€650

€4,550

7 nights
20 Aug 2022
26 Aug 2022

€550

€3,850

7 nights
27 Aug 2022
09 Sep 2022

€400

€2,800

7 nights
10 Sep 2022
16 Sep 2022

€350

€298

€2,450

€2,086

7 nights
17 Sep 2022
23 Sep 2022

€300

€2,100

7 nights
24 Sep 2022
23 Dec 2022

€200

€1,400

7 nights
24 Dec 2022
31 Dec 2022

€650

€4,550

7 nights
01 Jan 2023
05 May 2023

€200

€1,400

7 nights
06 May 2023
26 May 2023

€300

€2,100

7 nights
27 May 2023
02 Jun 2023

€350

€2,450

7 nights
03 Jun 2023
16 Jun 2023

€400

€2,800

7 nights
17 Jun 2023
07 Jul 2023

€610

€4,270

7 nights
08 Jul 2023
18 Aug 2023

€720

€5,040

7 nights
19 Aug 2023
25 Aug 2023

€610

€4,270

7 nights
26 Aug 2023
08 Sep 2023

€400

€2,800

7 nights
09 Sep 2023
15 Sep 2023

€350

€2,450

7 nights
16 Sep 2023
22 Sep 2023

€300

€2,100

7 nights
23 Sep 2023
22 Dec 2023

€200

€1,400

7 nights
23 Dec 2023
31 Dec 2023

€650

€4,550

7 nights
Reviews
4.97
(3)
Julia
Wunschlos glücklich und immer wieder gerne! Top Ausstattung, Top Gastgeber
Villa Primus with heated pool & Jacuzzi
12-06-2022
Rada G.
Für alle die Ruhe, Stille (nur Vogelgezwitscher) genießen möchten aber nicht auf Komfort verzichten möchten, HIER sind Sie richtig! Geschäfte, Restaurants und verschiedene Strände sind aber auch in wenigen Minuten erreichbar. Die Villa bietet eine Luxus Ausstattung egal ob Inneneinrichtung oder Außenbereich! Die super, netten Inhaber wohnen gleich nebenan mit Ihrer Familie. Herzlichen Dank für eine wunderschöne Urlaubswoche!
Villa Primus with heated pool & Jacuzzi
17-08-2022
Aleksandrov C.
Wir ( 5 Erwachsene und 4 Teenager) waren vom Haus Primus sehr beeindruckt und haben uns zu jeder Zeit sehr wohlgefühlt. Es bleiben gar keine Wünsche offen und alles war da, mit sehr viel Liebe zum Detail. Von den Gastgebern wurden wir immer authentisch und herzlich versorgt! Ganz lieben Dank dafür. Das Haus kann man wirklich sehr empfehlen!
Villa Primus with heated pool & Jacuzzi
21-08-2022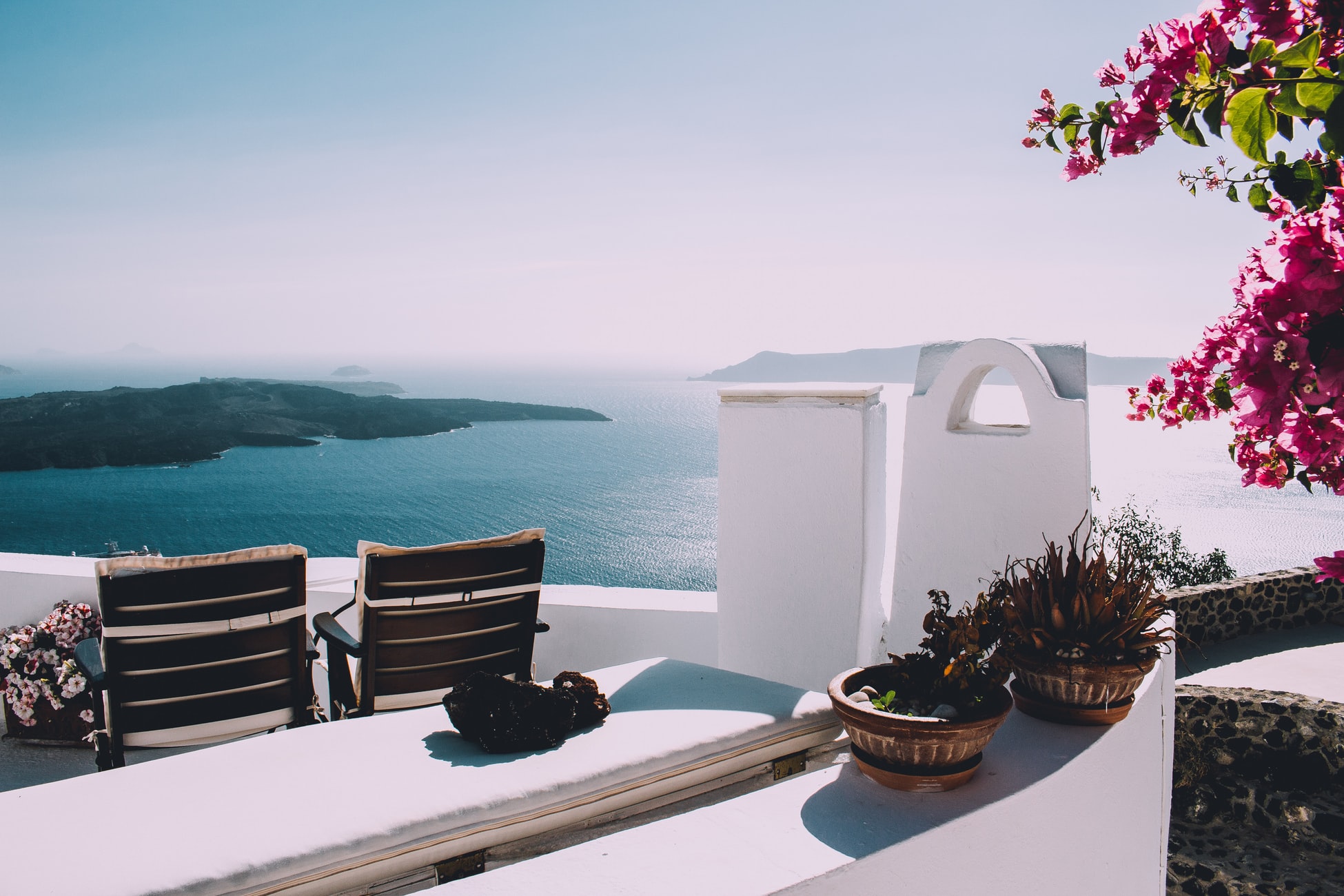 [{"day":"2022-09-30"},{"day":"2022-10-02"},{"day":"2022-10-03"},{"day":"2022-10-04"},{"day":"2022-10-05"},{"day":"2022-10-06"},{"day":"2022-10-07"},{"day":"2022-10-09"},{"day":"2022-10-10"},{"day":"2022-10-11"},{"day":"2022-10-12"},{"day":"2022-10-13"},{"day":"2022-10-14"},{"day":"2022-10-16"},{"day":"2022-10-17"},{"day":"2022-10-18"},{"day":"2022-10-19"},{"day":"2022-10-20"},{"day":"2022-10-21"},{"day":"2022-10-23"},{"day":"2022-10-24"},{"day":"2022-10-25"},{"day":"2022-10-26"},{"day":"2022-10-27"},{"day":"2022-10-28"},{"day":"2022-10-30"},{"day":"2022-10-31"},{"day":"2022-11-01"},{"day":"2022-11-02"},{"day":"2022-11-03"},{"day":"2022-11-04"},{"day":"2022-11-06"},{"day":"2022-11-07"},{"day":"2022-11-08"},{"day":"2022-11-09"},{"day":"2022-11-10"},{"day":"2022-11-11"},{"day":"2022-11-13"},{"day":"2022-11-14"},{"day":"2022-11-15"},{"day":"2022-11-16"},{"day":"2022-11-17"},{"day":"2022-11-18"},{"day":"2022-11-20"},{"day":"2022-11-21"},{"day":"2022-11-22"},{"day":"2022-11-23"},{"day":"2022-11-24"},{"day":"2022-11-25"},{"day":"2022-11-27"},{"day":"2022-11-28"},{"day":"2022-11-29"},{"day":"2022-11-30"},{"day":"2022-12-01"},{"day":"2022-12-02"},{"day":"2022-12-04"},{"day":"2022-12-05"},{"day":"2022-12-06"},{"day":"2022-12-07"},{"day":"2022-12-08"},{"day":"2022-12-09"},{"day":"2022-12-11"},{"day":"2022-12-12"},{"day":"2022-12-13"},{"day":"2022-12-14"},{"day":"2022-12-15"},{"day":"2022-12-16"},{"day":"2022-12-18"},{"day":"2022-12-19"},{"day":"2022-12-20"},{"day":"2022-12-21"},{"day":"2022-12-22"},{"day":"2022-12-23"},{"day":"2022-12-25"},{"day":"2022-12-26"},{"day":"2022-12-27"},{"day":"2022-12-28"},{"day":"2022-12-29"},{"day":"2022-12-30"},{"day":"2023-01-01"},{"day":"2023-01-02"},{"day":"2023-01-03"},{"day":"2023-01-04"},{"day":"2023-01-05"},{"day":"2023-01-06"},{"day":"2023-01-08"},{"day":"2023-01-09"},{"day":"2023-01-10"},{"day":"2023-01-11"},{"day":"2023-01-12"},{"day":"2023-01-13"},{"day":"2023-01-15"},{"day":"2023-01-16"},{"day":"2023-01-17"},{"day":"2023-01-18"},{"day":"2023-01-19"},{"day":"2023-01-20"},{"day":"2023-01-22"},{"day":"2023-01-23"},{"day":"2023-01-24"},{"day":"2023-01-25"},{"day":"2023-01-26"},{"day":"2023-01-27"},{"day":"2023-01-29"},{"day":"2023-01-30"},{"day":"2023-01-31"},{"day":"2023-02-01"},{"day":"2023-02-02"},{"day":"2023-02-03"},{"day":"2023-02-05"},{"day":"2023-02-06"},{"day":"2023-02-07"},{"day":"2023-02-08"},{"day":"2023-02-09"},{"day":"2023-02-10"},{"day":"2023-02-12"},{"day":"2023-02-13"},{"day":"2023-02-14"},{"day":"2023-02-15"},{"day":"2023-02-16"},{"day":"2023-02-17"},{"day":"2023-02-19"},{"day":"2023-02-20"},{"day":"2023-02-21"},{"day":"2023-02-22"},{"day":"2023-02-23"},{"day":"2023-02-24"},{"day":"2023-02-26"},{"day":"2023-02-27"},{"day":"2023-02-28"},{"day":"2023-03-01"},{"day":"2023-03-02"},{"day":"2023-03-03"},{"day":"2023-03-05"},{"day":"2023-03-06"},{"day":"2023-03-07"},{"day":"2023-03-08"},{"day":"2023-03-09"},{"day":"2023-03-10"},{"day":"2023-03-12"},{"day":"2023-03-13"},{"day":"2023-03-14"},{"day":"2023-03-15"},{"day":"2023-03-16"},{"day":"2023-03-17"},{"day":"2023-03-19"},{"day":"2023-03-20"},{"day":"2023-03-21"},{"day":"2023-03-22"},{"day":"2023-03-23"},{"day":"2023-03-24"},{"day":"2023-03-26"},{"day":"2023-03-27"},{"day":"2023-03-28"},{"day":"2023-03-29"},{"day":"2023-03-30"},{"day":"2023-03-31"},{"day":"2023-04-02"},{"day":"2023-04-03"},{"day":"2023-04-04"},{"day":"2023-04-05"},{"day":"2023-04-06"},{"day":"2023-04-07"},{"day":"2023-04-09"},{"day":"2023-04-10"},{"day":"2023-04-11"},{"day":"2023-04-12"},{"day":"2023-04-13"},{"day":"2023-04-14"},{"day":"2023-04-16"},{"day":"2023-04-17"},{"day":"2023-04-18"},{"day":"2023-04-19"},{"day":"2023-04-20"},{"day":"2023-04-21"},{"day":"2023-04-23"},{"day":"2023-04-24"},{"day":"2023-04-25"},{"day":"2023-04-26"},{"day":"2023-04-27"},{"day":"2023-04-28"},{"day":"2023-04-30"},{"day":"2023-05-01"},{"day":"2023-05-02"},{"day":"2023-05-03"},{"day":"2023-05-04"},{"day":"2023-05-05"},{"day":"2023-05-07"},{"day":"2023-05-08"},{"day":"2023-05-09"},{"day":"2023-05-10"},{"day":"2023-05-11"},{"day":"2023-05-12"},{"day":"2023-05-14"},{"day":"2023-05-15"},{"day":"2023-05-16"},{"day":"2023-05-17"},{"day":"2023-05-18"},{"day":"2023-05-19"},{"day":"2023-05-21"},{"day":"2023-05-22"},{"day":"2023-05-23"},{"day":"2023-05-24"},{"day":"2023-05-25"},{"day":"2023-05-26"},{"day":"2023-05-28"},{"day":"2023-05-29"},{"day":"2023-05-30"},{"day":"2023-05-31"},{"day":"2023-06-01"},{"day":"2023-06-02"},{"day":"2023-06-04"},{"day":"2023-06-05"},{"day":"2023-06-06"},{"day":"2023-06-07"},{"day":"2023-06-08"},{"day":"2023-06-09"},{"day":"2023-06-11"},{"day":"2023-06-12"},{"day":"2023-06-13"},{"day":"2023-06-14"},{"day":"2023-06-15"},{"day":"2023-06-16"},{"day":"2023-06-18"},{"day":"2023-06-19"},{"day":"2023-06-20"},{"day":"2023-06-21"},{"day":"2023-06-22"},{"day":"2023-06-23"},{"day":"2023-06-25"},{"day":"2023-06-26"},{"day":"2023-06-27"},{"day":"2023-06-28"},{"day":"2023-06-29"},{"day":"2023-06-30"},{"day":"2023-07-02"},{"day":"2023-07-03"},{"day":"2023-07-04"},{"day":"2023-07-05"},{"day":"2023-07-06"},{"day":"2023-07-07"},{"day":"2023-07-09"},{"day":"2023-07-10"},{"day":"2023-07-11"},{"day":"2023-07-12"},{"day":"2023-07-13"},{"day":"2023-07-14"},{"day":"2023-07-16"},{"day":"2023-07-17"},{"day":"2023-07-18"},{"day":"2023-07-19"},{"day":"2023-07-20"},{"day":"2023-07-21"},{"day":"2023-07-23"},{"day":"2023-07-24"},{"day":"2023-07-25"},{"day":"2023-07-26"},{"day":"2023-07-27"},{"day":"2023-07-28"},{"day":"2023-07-30"},{"day":"2023-07-31"},{"day":"2023-08-01"},{"day":"2023-08-02"},{"day":"2023-08-03"},{"day":"2023-08-04"},{"day":"2023-08-06"},{"day":"2023-08-07"},{"day":"2023-08-08"},{"day":"2023-08-09"},{"day":"2023-08-10"},{"day":"2023-08-11"},{"day":"2023-08-13"},{"day":"2023-08-14"},{"day":"2023-08-15"},{"day":"2023-08-16"},{"day":"2023-08-17"},{"day":"2023-08-18"},{"day":"2023-08-20"},{"day":"2023-08-21"},{"day":"2023-08-22"},{"day":"2023-08-23"},{"day":"2023-08-24"},{"day":"2023-08-25"},{"day":"2023-08-27"},{"day":"2023-08-28"},{"day":"2023-08-29"},{"day":"2023-08-30"},{"day":"2023-08-31"},{"day":"2023-09-01"},{"day":"2023-09-03"},{"day":"2023-09-04"},{"day":"2023-09-05"},{"day":"2023-09-06"},{"day":"2023-09-07"},{"day":"2023-09-08"},{"day":"2023-09-10"},{"day":"2023-09-11"},{"day":"2023-09-12"},{"day":"2023-09-13"},{"day":"2023-09-14"},{"day":"2023-09-15"},{"day":"2023-09-17"},{"day":"2023-09-18"},{"day":"2023-09-19"},{"day":"2023-09-20"},{"day":"2023-09-21"},{"day":"2023-09-22"},{"day":"2023-09-24"},{"day":"2023-09-25"},{"day":"2023-09-26"},{"day":"2023-09-27"},{"day":"2023-09-28"},{"day":"2023-09-29"},{"day":"2023-10-01"},{"day":"2023-10-02"},{"day":"2023-10-03"},{"day":"2023-10-04"},{"day":"2023-10-05"},{"day":"2023-10-06"},{"day":"2023-10-08"},{"day":"2023-10-09"},{"day":"2023-10-10"},{"day":"2023-10-11"},{"day":"2023-10-12"},{"day":"2023-10-13"},{"day":"2023-10-15"},{"day":"2023-10-16"},{"day":"2023-10-17"},{"day":"2023-10-18"},{"day":"2023-10-19"},{"day":"2023-10-20"},{"day":"2023-10-22"},{"day":"2023-10-23"},{"day":"2023-10-24"},{"day":"2023-10-25"},{"day":"2023-10-26"},{"day":"2023-10-27"},{"day":"2023-10-29"},{"day":"2023-10-30"},{"day":"2023-10-31"},{"day":"2023-11-01"},{"day":"2023-11-02"},{"day":"2023-11-03"},{"day":"2023-11-05"},{"day":"2023-11-06"},{"day":"2023-11-07"},{"day":"2023-11-08"},{"day":"2023-11-09"},{"day":"2023-11-10"},{"day":"2023-11-12"},{"day":"2023-11-13"},{"day":"2023-11-14"},{"day":"2023-11-15"},{"day":"2023-11-16"},{"day":"2023-11-17"},{"day":"2023-11-19"},{"day":"2023-11-20"},{"day":"2023-11-21"},{"day":"2023-11-22"},{"day":"2023-11-23"},{"day":"2023-11-24"},{"day":"2023-11-26"},{"day":"2023-11-27"},{"day":"2023-11-28"},{"day":"2023-11-29"},{"day":"2023-11-30"},{"day":"2023-12-01"},{"day":"2023-12-03"},{"day":"2023-12-04"},{"day":"2023-12-05"},{"day":"2023-12-06"},{"day":"2023-12-07"},{"day":"2023-12-08"},{"day":"2023-12-10"},{"day":"2023-12-11"},{"day":"2023-12-12"},{"day":"2023-12-13"},{"day":"2023-12-14"},{"day":"2023-12-15"},{"day":"2023-12-17"},{"day":"2023-12-18"},{"day":"2023-12-19"},{"day":"2023-12-20"},{"day":"2023-12-21"},{"day":"2023-12-22"},{"day":"2023-12-24"},{"day":"2023-12-25"},{"day":"2023-12-26"},{"day":"2023-12-27"},{"day":"2023-12-28"},{"day":"2023-12-29"},{"day":"2023-12-31"}]
[{"day":"2022-09-30"},{"day":"2022-10-02"},{"day":"2022-10-03"},{"day":"2022-10-04"},{"day":"2022-10-05"},{"day":"2022-10-06"},{"day":"2022-10-07"},{"day":"2022-10-09"},{"day":"2022-10-10"},{"day":"2022-10-11"},{"day":"2022-10-12"},{"day":"2022-10-13"},{"day":"2022-10-14"},{"day":"2022-10-16"},{"day":"2022-10-17"},{"day":"2022-10-18"},{"day":"2022-10-19"},{"day":"2022-10-20"},{"day":"2022-10-21"},{"day":"2022-10-23"},{"day":"2022-10-24"},{"day":"2022-10-25"},{"day":"2022-10-26"},{"day":"2022-10-27"},{"day":"2022-10-28"},{"day":"2022-10-30"},{"day":"2022-10-31"},{"day":"2022-11-01"},{"day":"2022-11-02"},{"day":"2022-11-03"},{"day":"2022-11-04"},{"day":"2022-11-06"},{"day":"2022-11-07"},{"day":"2022-11-08"},{"day":"2022-11-09"},{"day":"2022-11-10"},{"day":"2022-11-11"},{"day":"2022-11-13"},{"day":"2022-11-14"},{"day":"2022-11-15"},{"day":"2022-11-16"},{"day":"2022-11-17"},{"day":"2022-11-18"},{"day":"2022-11-20"},{"day":"2022-11-21"},{"day":"2022-11-22"},{"day":"2022-11-23"},{"day":"2022-11-24"},{"day":"2022-11-25"},{"day":"2022-11-27"},{"day":"2022-11-28"},{"day":"2022-11-29"},{"day":"2022-11-30"},{"day":"2022-12-01"},{"day":"2022-12-02"},{"day":"2022-12-04"},{"day":"2022-12-05"},{"day":"2022-12-06"},{"day":"2022-12-07"},{"day":"2022-12-08"},{"day":"2022-12-09"},{"day":"2022-12-11"},{"day":"2022-12-12"},{"day":"2022-12-13"},{"day":"2022-12-14"},{"day":"2022-12-15"},{"day":"2022-12-16"},{"day":"2022-12-18"},{"day":"2022-12-19"},{"day":"2022-12-20"},{"day":"2022-12-21"},{"day":"2022-12-22"},{"day":"2022-12-23"},{"day":"2022-12-25"},{"day":"2022-12-26"},{"day":"2022-12-27"},{"day":"2022-12-28"},{"day":"2022-12-29"},{"day":"2022-12-30"},{"day":"2023-01-01"},{"day":"2023-01-02"},{"day":"2023-01-03"},{"day":"2023-01-04"},{"day":"2023-01-05"},{"day":"2023-01-06"},{"day":"2023-01-08"},{"day":"2023-01-09"},{"day":"2023-01-10"},{"day":"2023-01-11"},{"day":"2023-01-12"},{"day":"2023-01-13"},{"day":"2023-01-15"},{"day":"2023-01-16"},{"day":"2023-01-17"},{"day":"2023-01-18"},{"day":"2023-01-19"},{"day":"2023-01-20"},{"day":"2023-01-22"},{"day":"2023-01-23"},{"day":"2023-01-24"},{"day":"2023-01-25"},{"day":"2023-01-26"},{"day":"2023-01-27"},{"day":"2023-01-29"},{"day":"2023-01-30"},{"day":"2023-01-31"},{"day":"2023-02-01"},{"day":"2023-02-02"},{"day":"2023-02-03"},{"day":"2023-02-05"},{"day":"2023-02-06"},{"day":"2023-02-07"},{"day":"2023-02-08"},{"day":"2023-02-09"},{"day":"2023-02-10"},{"day":"2023-02-12"},{"day":"2023-02-13"},{"day":"2023-02-14"},{"day":"2023-02-15"},{"day":"2023-02-16"},{"day":"2023-02-17"},{"day":"2023-02-19"},{"day":"2023-02-20"},{"day":"2023-02-21"},{"day":"2023-02-22"},{"day":"2023-02-23"},{"day":"2023-02-24"},{"day":"2023-02-26"},{"day":"2023-02-27"},{"day":"2023-02-28"},{"day":"2023-03-01"},{"day":"2023-03-02"},{"day":"2023-03-03"},{"day":"2023-03-05"},{"day":"2023-03-06"},{"day":"2023-03-07"},{"day":"2023-03-08"},{"day":"2023-03-09"},{"day":"2023-03-10"},{"day":"2023-03-12"},{"day":"2023-03-13"},{"day":"2023-03-14"},{"day":"2023-03-15"},{"day":"2023-03-16"},{"day":"2023-03-17"},{"day":"2023-03-19"},{"day":"2023-03-20"},{"day":"2023-03-21"},{"day":"2023-03-22"},{"day":"2023-03-23"},{"day":"2023-03-24"},{"day":"2023-03-26"},{"day":"2023-03-27"},{"day":"2023-03-28"},{"day":"2023-03-29"},{"day":"2023-03-30"},{"day":"2023-03-31"},{"day":"2023-04-02"},{"day":"2023-04-03"},{"day":"2023-04-04"},{"day":"2023-04-05"},{"day":"2023-04-06"},{"day":"2023-04-07"},{"day":"2023-04-09"},{"day":"2023-04-10"},{"day":"2023-04-11"},{"day":"2023-04-12"},{"day":"2023-04-13"},{"day":"2023-04-14"},{"day":"2023-04-16"},{"day":"2023-04-17"},{"day":"2023-04-18"},{"day":"2023-04-19"},{"day":"2023-04-20"},{"day":"2023-04-21"},{"day":"2023-04-23"},{"day":"2023-04-24"},{"day":"2023-04-25"},{"day":"2023-04-26"},{"day":"2023-04-27"},{"day":"2023-04-28"},{"day":"2023-04-30"},{"day":"2023-05-01"},{"day":"2023-05-02"},{"day":"2023-05-03"},{"day":"2023-05-04"},{"day":"2023-05-05"},{"day":"2023-05-07"},{"day":"2023-05-08"},{"day":"2023-05-09"},{"day":"2023-05-10"},{"day":"2023-05-11"},{"day":"2023-05-12"},{"day":"2023-05-14"},{"day":"2023-05-15"},{"day":"2023-05-16"},{"day":"2023-05-17"},{"day":"2023-05-18"},{"day":"2023-05-19"},{"day":"2023-05-21"},{"day":"2023-05-22"},{"day":"2023-05-23"},{"day":"2023-05-24"},{"day":"2023-05-25"},{"day":"2023-05-26"},{"day":"2023-05-28"},{"day":"2023-05-29"},{"day":"2023-05-30"},{"day":"2023-05-31"},{"day":"2023-06-01"},{"day":"2023-06-02"},{"day":"2023-06-04"},{"day":"2023-06-05"},{"day":"2023-06-06"},{"day":"2023-06-07"},{"day":"2023-06-08"},{"day":"2023-06-09"},{"day":"2023-06-11"},{"day":"2023-06-12"},{"day":"2023-06-13"},{"day":"2023-06-14"},{"day":"2023-06-15"},{"day":"2023-06-16"},{"day":"2023-06-18"},{"day":"2023-06-19"},{"day":"2023-06-20"},{"day":"2023-06-21"},{"day":"2023-06-22"},{"day":"2023-06-23"},{"day":"2023-06-25"},{"day":"2023-06-26"},{"day":"2023-06-27"},{"day":"2023-06-28"},{"day":"2023-06-29"},{"day":"2023-06-30"},{"day":"2023-07-02"},{"day":"2023-07-03"},{"day":"2023-07-04"},{"day":"2023-07-05"},{"day":"2023-07-06"},{"day":"2023-07-07"},{"day":"2023-07-09"},{"day":"2023-07-10"},{"day":"2023-07-11"},{"day":"2023-07-12"},{"day":"2023-07-13"},{"day":"2023-07-14"},{"day":"2023-07-16"},{"day":"2023-07-17"},{"day":"2023-07-18"},{"day":"2023-07-19"},{"day":"2023-07-20"},{"day":"2023-07-21"},{"day":"2023-07-23"},{"day":"2023-07-24"},{"day":"2023-07-25"},{"day":"2023-07-26"},{"day":"2023-07-27"},{"day":"2023-07-28"},{"day":"2023-07-30"},{"day":"2023-07-31"},{"day":"2023-08-01"},{"day":"2023-08-02"},{"day":"2023-08-03"},{"day":"2023-08-04"},{"day":"2023-08-06"},{"day":"2023-08-07"},{"day":"2023-08-08"},{"day":"2023-08-09"},{"day":"2023-08-10"},{"day":"2023-08-11"},{"day":"2023-08-13"},{"day":"2023-08-14"},{"day":"2023-08-15"},{"day":"2023-08-16"},{"day":"2023-08-17"},{"day":"2023-08-18"},{"day":"2023-08-20"},{"day":"2023-08-21"},{"day":"2023-08-22"},{"day":"2023-08-23"},{"day":"2023-08-24"},{"day":"2023-08-25"},{"day":"2023-08-27"},{"day":"2023-08-28"},{"day":"2023-08-29"},{"day":"2023-08-30"},{"day":"2023-08-31"},{"day":"2023-09-01"},{"day":"2023-09-03"},{"day":"2023-09-04"},{"day":"2023-09-05"},{"day":"2023-09-06"},{"day":"2023-09-07"},{"day":"2023-09-08"},{"day":"2023-09-10"},{"day":"2023-09-11"},{"day":"2023-09-12"},{"day":"2023-09-13"},{"day":"2023-09-14"},{"day":"2023-09-15"},{"day":"2023-09-17"},{"day":"2023-09-18"},{"day":"2023-09-19"},{"day":"2023-09-20"},{"day":"2023-09-21"},{"day":"2023-09-22"},{"day":"2023-09-24"},{"day":"2023-09-25"},{"day":"2023-09-26"},{"day":"2023-09-27"},{"day":"2023-09-28"},{"day":"2023-09-29"},{"day":"2023-10-01"},{"day":"2023-10-02"},{"day":"2023-10-03"},{"day":"2023-10-04"},{"day":"2023-10-05"},{"day":"2023-10-06"},{"day":"2023-10-08"},{"day":"2023-10-09"},{"day":"2023-10-10"},{"day":"2023-10-11"},{"day":"2023-10-12"},{"day":"2023-10-13"},{"day":"2023-10-15"},{"day":"2023-10-16"},{"day":"2023-10-17"},{"day":"2023-10-18"},{"day":"2023-10-19"},{"day":"2023-10-20"},{"day":"2023-10-22"},{"day":"2023-10-23"},{"day":"2023-10-24"},{"day":"2023-10-25"},{"day":"2023-10-26"},{"day":"2023-10-27"},{"day":"2023-10-29"},{"day":"2023-10-30"},{"day":"2023-10-31"},{"day":"2023-11-01"},{"day":"2023-11-02"},{"day":"2023-11-03"},{"day":"2023-11-05"},{"day":"2023-11-06"},{"day":"2023-11-07"},{"day":"2023-11-08"},{"day":"2023-11-09"},{"day":"2023-11-10"},{"day":"2023-11-12"},{"day":"2023-11-13"},{"day":"2023-11-14"},{"day":"2023-11-15"},{"day":"2023-11-16"},{"day":"2023-11-17"},{"day":"2023-11-19"},{"day":"2023-11-20"},{"day":"2023-11-21"},{"day":"2023-11-22"},{"day":"2023-11-23"},{"day":"2023-11-24"},{"day":"2023-11-26"},{"day":"2023-11-27"},{"day":"2023-11-28"},{"day":"2023-11-29"},{"day":"2023-11-30"},{"day":"2023-12-01"},{"day":"2023-12-03"},{"day":"2023-12-04"},{"day":"2023-12-05"},{"day":"2023-12-06"},{"day":"2023-12-07"},{"day":"2023-12-08"},{"day":"2023-12-10"},{"day":"2023-12-11"},{"day":"2023-12-12"},{"day":"2023-12-13"},{"day":"2023-12-14"},{"day":"2023-12-15"},{"day":"2023-12-17"},{"day":"2023-12-18"},{"day":"2023-12-19"},{"day":"2023-12-20"},{"day":"2023-12-21"},{"day":"2023-12-22"},{"day":"2023-12-24"},{"day":"2023-12-25"},{"day":"2023-12-26"},{"day":"2023-12-27"},{"day":"2023-12-28"},{"day":"2023-12-29"},{"day":"2023-12-31"}]