Charming holiday house Villa Rasopas
Rasopasno, Croatia
Gallery
6 guests
4 beds
3 bedrooms
3000 m from sea
Wi-Fi
A rustic villa Rasopas with a private garden is ideal for people who want to spend a stress-free holiday. The house is fenced and therefore ideal for families with children or pets. The holiday house has a special charm because it was built 100 years ago and completely
renovated in the summer of 2014. The interior design of the villa is decorated in the spirit of the local Adriatic tradition and adapted to the needs and demands of a modern lifestyle. The sea is only 3000 meters away, close enough to visit quickly but still far enough to escape the hustle and bustle of the summer crowd. On the ground floor of the house there is an open space with a kitchen, dining room and living room. In the living room there is a comfortable sofa from which you can easily watch a Smart TV with satellite programs or just chat. The dining room is furnished with a dining table for six people. The kitchen offers all the comforts of a home kitchen. On the ground floor there is also a bathroom with shower, toilet and hair dryer. The staircase takes you to the first floor where there are three bedrooms. Two bedrooms have a double bed, the third bedroom has two separate beds. There is also a bathroom with a bath, sink, toilet and hair dryer. Next to the holiday house is a covered terrace with a dining table for six people, a summer kitchen and a tavern for cozy evenings. The house is air-conditioned and has access to Wi-Fi internet. All bedrooms are prepared for guests with bed linen and towels, if necessary we can also prepare a cot and a children's table for feeding. A washing machine is also available. Your car will also be taken care of. Three parking spaces are available. A good starting point allows you to quickly reach the destinations of Malinska, Vrbnik, Šilo and Krk by car, where you will find a rich nightlife and cultural and gastronomic events in the summer months.  
Policies
Pets allowed
Smoking not allowed
Events allowed upon request
Rental policy
Rental price includes:
Accommodation, air conditioning, bathroom towels, bed linens, cleaning on departure, electricity, garden maintenance, heating, internet access, parking, registration fee, tourist tax, use of grill, use of washing machine, water.
Dog fee is 10 € per night.
Advance payment of 30%: By booking.
Remaining payment of 70%: 21 days before arrival.
Prices
| From | To | Daily price | Weekly price | Min. Stay |
| --- | --- | --- | --- | --- |
| 01 Jan 2024 | 31 May 2024 | €159 | €1,113 | 5 nights |
| 01 Jun 2024 | 14 Jun 2024 | €179 | €1,253 | 5 nights |
| 15 Jun 2024 | 22 Jun 2024 | €179 | €1,253 | 7 nights |
| 23 Jun 2024 | 06 Jul 2024 | €219 | €1,533 | 7 nights |
| 07 Jul 2024 | 29 Aug 2024 | €249 | €1,743 | 7 nights |
| 30 Aug 2024 | 06 Sep 2024 | €189 | €1,323 | 5 nights |
| 07 Sep 2024 | 31 Dec 2024 | €159 | €1,113 | 5 nights |
Distances
Tourist Info Centre
3000 m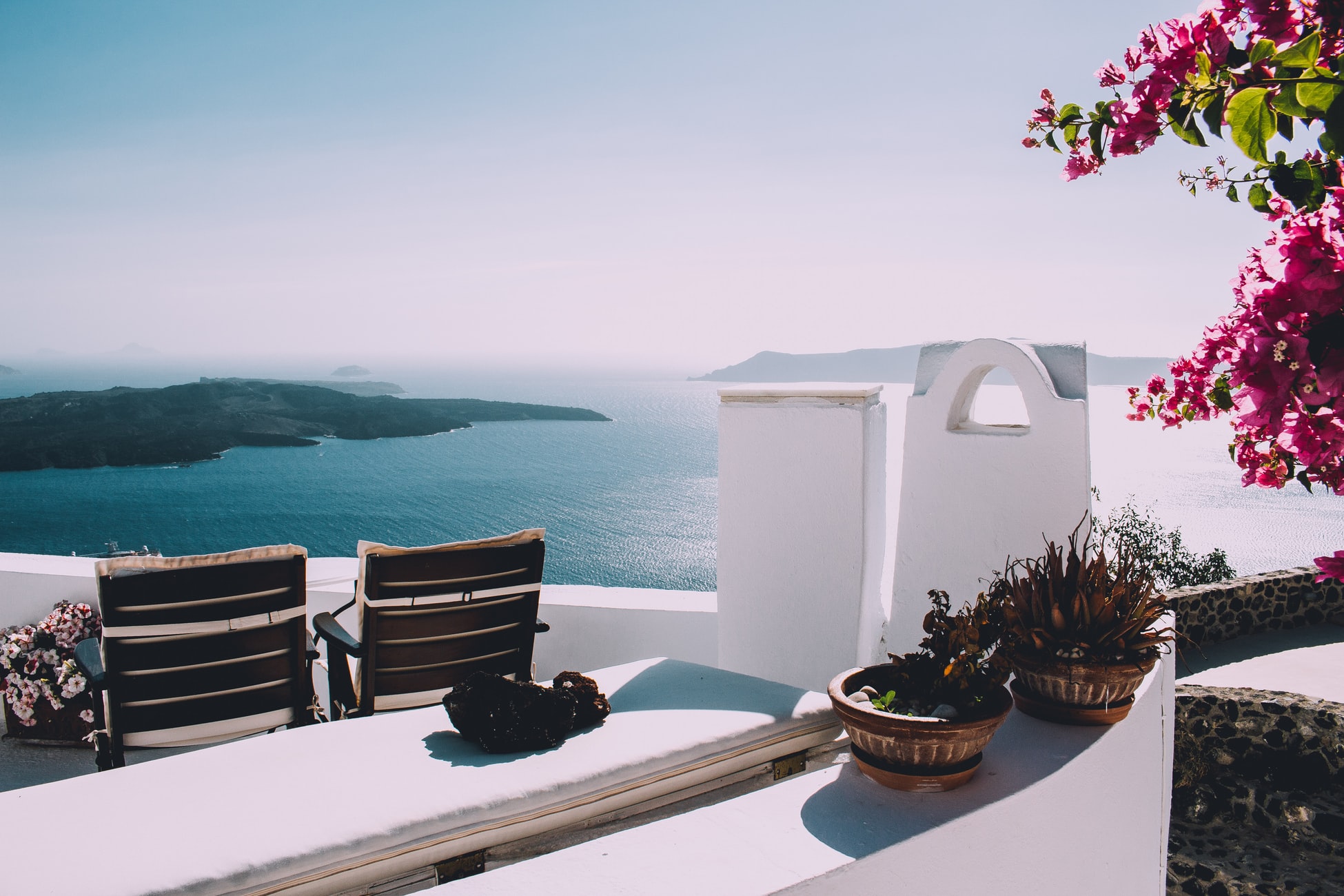 [{"day":"2024-06-16"},{"day":"2024-06-17"},{"day":"2024-06-18"},{"day":"2024-06-19"},{"day":"2024-06-20"},{"day":"2024-06-21"},{"day":"2024-06-23"},{"day":"2024-06-24"},{"day":"2024-06-25"},{"day":"2024-06-26"},{"day":"2024-06-27"},{"day":"2024-06-28"},{"day":"2024-06-30"},{"day":"2024-07-01"},{"day":"2024-07-02"},{"day":"2024-07-03"},{"day":"2024-07-04"},{"day":"2024-07-05"},{"day":"2024-07-07"},{"day":"2024-07-08"},{"day":"2024-07-09"},{"day":"2024-07-10"},{"day":"2024-07-11"},{"day":"2024-07-12"},{"day":"2024-07-14"},{"day":"2024-07-15"},{"day":"2024-07-16"},{"day":"2024-07-17"},{"day":"2024-07-18"},{"day":"2024-07-19"},{"day":"2024-07-21"},{"day":"2024-07-22"},{"day":"2024-07-23"},{"day":"2024-07-24"},{"day":"2024-07-25"},{"day":"2024-07-26"},{"day":"2024-07-28"},{"day":"2024-07-29"},{"day":"2024-07-30"},{"day":"2024-07-31"},{"day":"2024-08-01"},{"day":"2024-08-02"},{"day":"2024-08-04"},{"day":"2024-08-05"},{"day":"2024-08-06"},{"day":"2024-08-07"},{"day":"2024-08-08"},{"day":"2024-08-09"},{"day":"2024-08-11"},{"day":"2024-08-12"},{"day":"2024-08-13"},{"day":"2024-08-14"},{"day":"2024-08-15"},{"day":"2024-08-16"},{"day":"2024-08-18"},{"day":"2024-08-19"},{"day":"2024-08-20"},{"day":"2024-08-21"},{"day":"2024-08-22"},{"day":"2024-08-23"},{"day":"2024-08-25"},{"day":"2024-08-26"},{"day":"2024-08-27"},{"day":"2024-08-28"},{"day":"2024-08-29"},{"day":"2024-08-30"}]
[{"day":"2024-06-16"},{"day":"2024-06-17"},{"day":"2024-06-18"},{"day":"2024-06-19"},{"day":"2024-06-20"},{"day":"2024-06-21"},{"day":"2024-06-23"},{"day":"2024-06-24"},{"day":"2024-06-25"},{"day":"2024-06-26"},{"day":"2024-06-27"},{"day":"2024-06-28"},{"day":"2024-06-30"},{"day":"2024-07-01"},{"day":"2024-07-02"},{"day":"2024-07-03"},{"day":"2024-07-04"},{"day":"2024-07-05"},{"day":"2024-07-07"},{"day":"2024-07-08"},{"day":"2024-07-09"},{"day":"2024-07-10"},{"day":"2024-07-11"},{"day":"2024-07-12"},{"day":"2024-07-14"},{"day":"2024-07-15"},{"day":"2024-07-16"},{"day":"2024-07-17"},{"day":"2024-07-18"},{"day":"2024-07-19"},{"day":"2024-07-21"},{"day":"2024-07-22"},{"day":"2024-07-23"},{"day":"2024-07-24"},{"day":"2024-07-25"},{"day":"2024-07-26"},{"day":"2024-07-28"},{"day":"2024-07-29"},{"day":"2024-07-30"},{"day":"2024-07-31"},{"day":"2024-08-01"},{"day":"2024-08-02"},{"day":"2024-08-04"},{"day":"2024-08-05"},{"day":"2024-08-06"},{"day":"2024-08-07"},{"day":"2024-08-08"},{"day":"2024-08-09"},{"day":"2024-08-11"},{"day":"2024-08-12"},{"day":"2024-08-13"},{"day":"2024-08-14"},{"day":"2024-08-15"},{"day":"2024-08-16"},{"day":"2024-08-18"},{"day":"2024-08-19"},{"day":"2024-08-20"},{"day":"2024-08-21"},{"day":"2024-08-22"},{"day":"2024-08-23"},{"day":"2024-08-25"},{"day":"2024-08-26"},{"day":"2024-08-27"},{"day":"2024-08-28"},{"day":"2024-08-29"},{"day":"2024-08-30"}]